Hi everyone!
I have had a relaxing yet productive Saturday morning!
I was up after only 6 hours of sleep for some reason- I was wide awake, so I got up and used it to my advantage. I continued on my never-ending loads of laundry!
I had one of my delicious Almost Nuttin But Pumpkin muffins for a light, pre-run snack: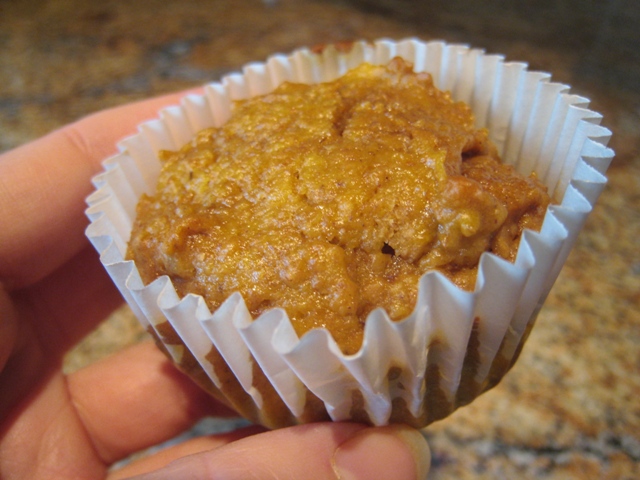 Then I hopped on the treadmill and had a kick-butt 4 mile run:
2 min. walking warm-up @ 4.0 mph, incline 4% (0.1 miles)
4 mile run @ 7.0 mph, incline 4%
3-4 min. walking cool-down (4.0 mph, incline 4%) 0.23 miles
Total duration: 40 mins.
Max heart rate: 176 bpm (90% of max)
Avg. Heart rate: 156 bpm (80% of max)
This workout was HARD. Very hard. After each mile, I paused my workout for a quick 10 second water break.
The last mile was especially hard. I honestly didn't know if I could do it. My heart rate was increasing and I was finding it hard. I took a quick water break at 3.6 miles, and pushed myself through the last half mile somehow.
I've heard it many times, but running is such a mental sport.
The influence of your thoughts is powerful beyond belief. It is very easy to get discouraged when running and to quickly have your workout goal spiral downward.
I focused on the music and the digital track on the treadmill monitor to distract me. I told myself that I could do it, it was almost over, and I also did some deep breathing.
And that got me through! I was entirely sweaty after my workout and I quickly got a deep chill standing around in the workout clothes. I had a nice hot shower! :D
~~~~~~~~~~~~~~~~~~~~~~~~~~~~~~~~~~~~~~~~~~~~~~~~~~~~~~~~~~~~~~~~~~~~~~~~~~~~~~~~~~~~~~~~~~~~~~~~~~~~~~~~~~~~~~~~~~~~~~~~~~~~~~~~~~~~~~~~~~~~
Then I had a really satisfying breakfast: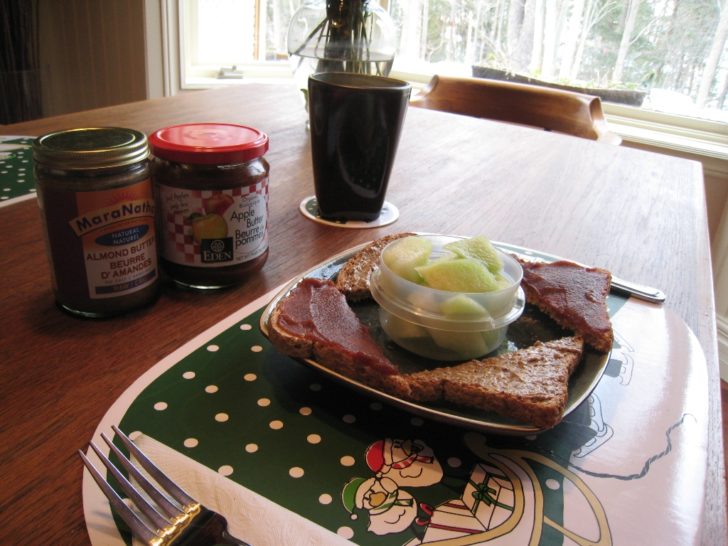 Sliced up melon
2 slices of Eziekel sprouted grain bread
~ 1-2 Tbsp. of Eden's Apple Butter
~ 1 Tbsp. MaraNatha's Raw Almond Butter
Candy Cane Lane Peppermint Tea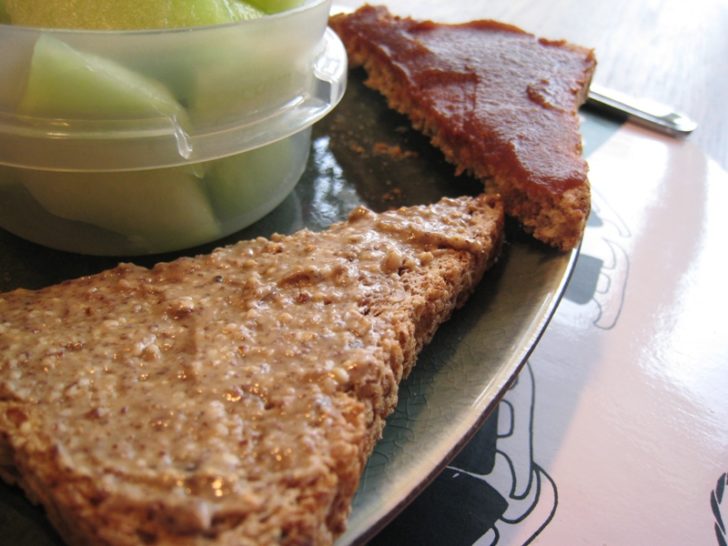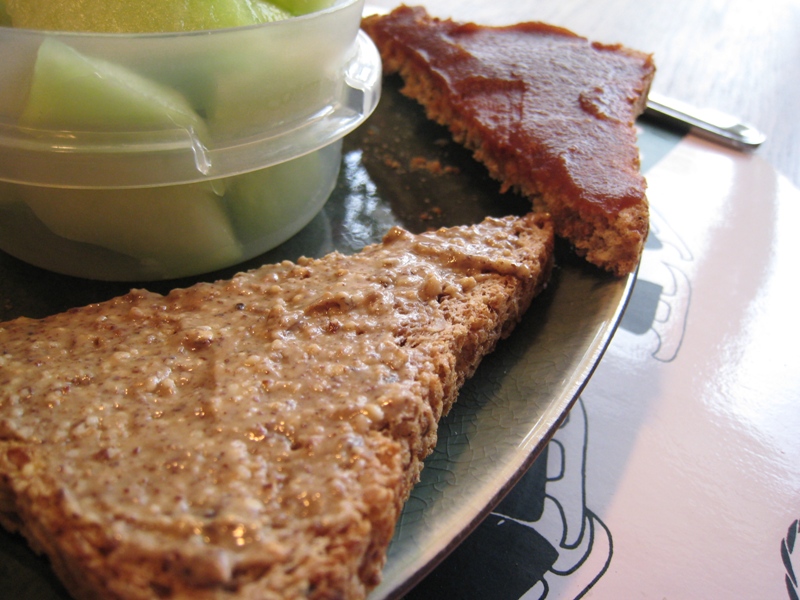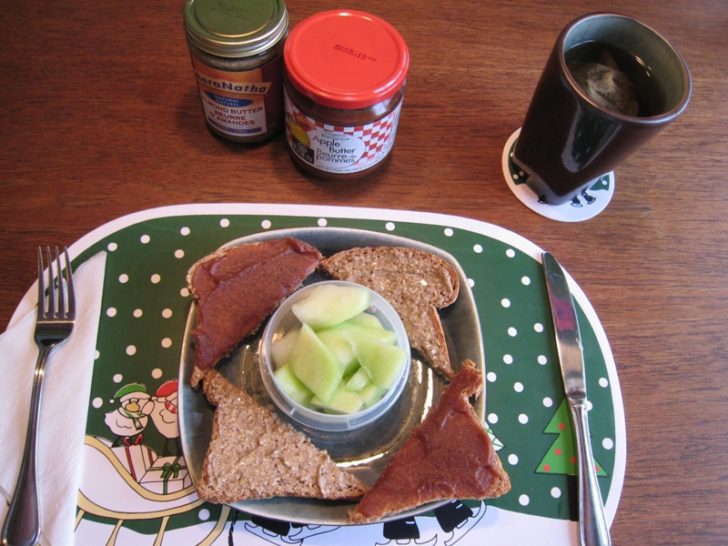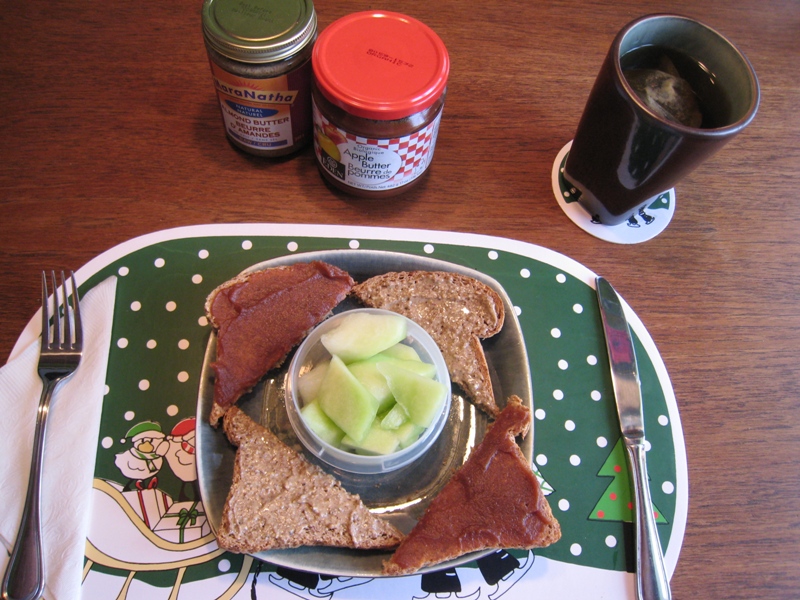 And my little 'squirrel-watcher' kept me company: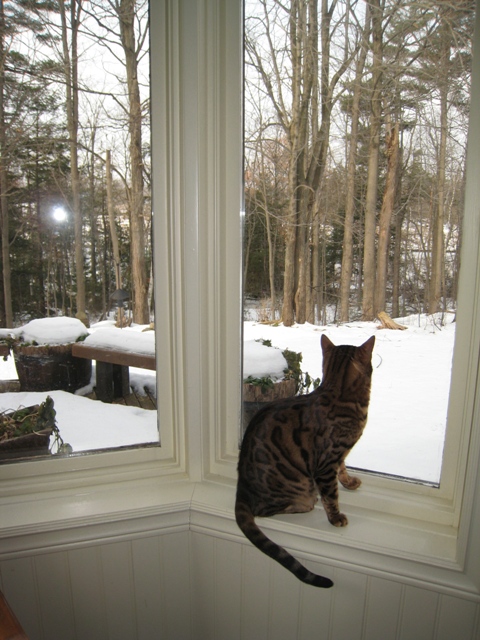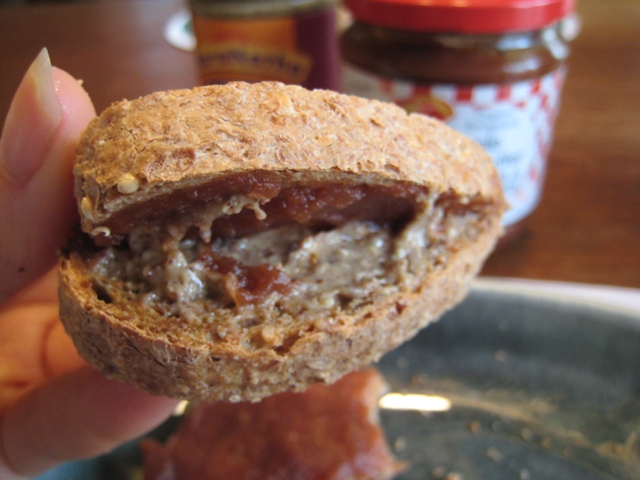 Both the MaraNatha's Almond Butter and the Eden's Apple Butter have great nutritional profiles: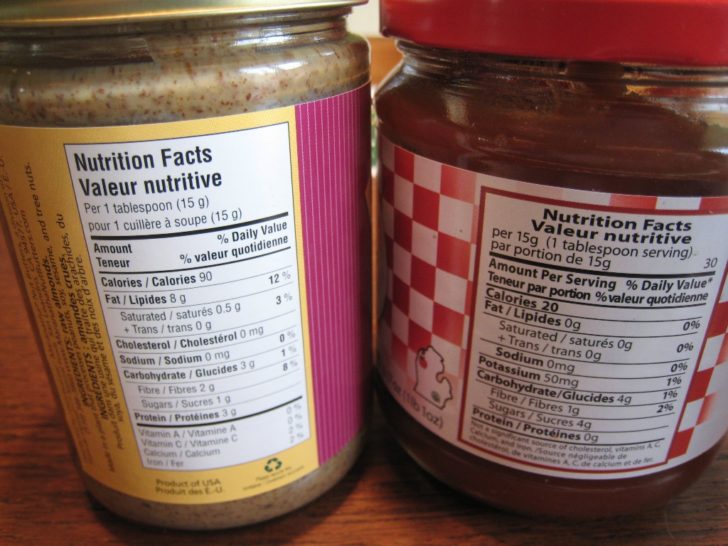 I still can't believe that there are only TWO ingredients in the Apple Butter: Apples, and Apple Juice! It tastes like a smooth, buttery, delight.
More squirrel-watching…. :D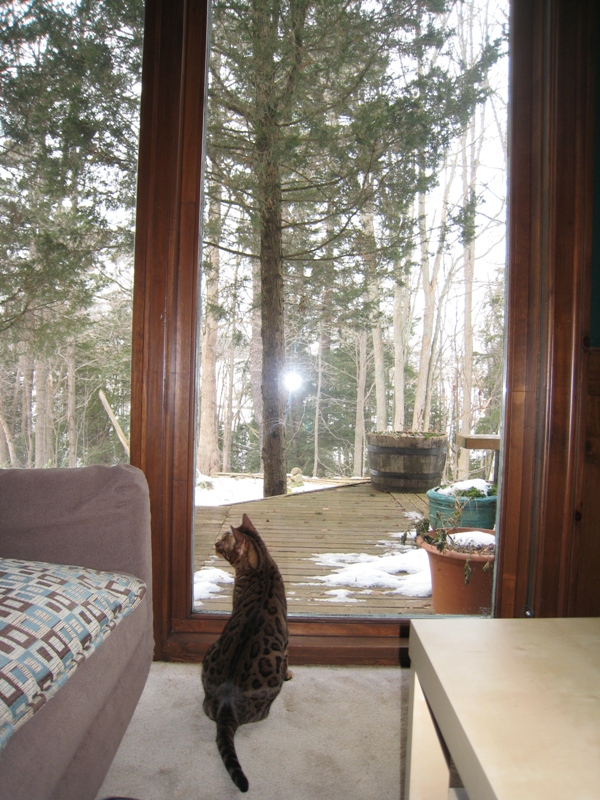 See you later for some fun posts :D Have a great Saturday!!!
You never lose by loving. You always lose by holding back.
— Barbara De Angelis