Good afternoon everyone!
I had a great workout this morning when I finally sauntered off to the gym.
I was so excited to use my new HRM and sneakers!
I am loving the soft chest strap feature of the Polar F7f.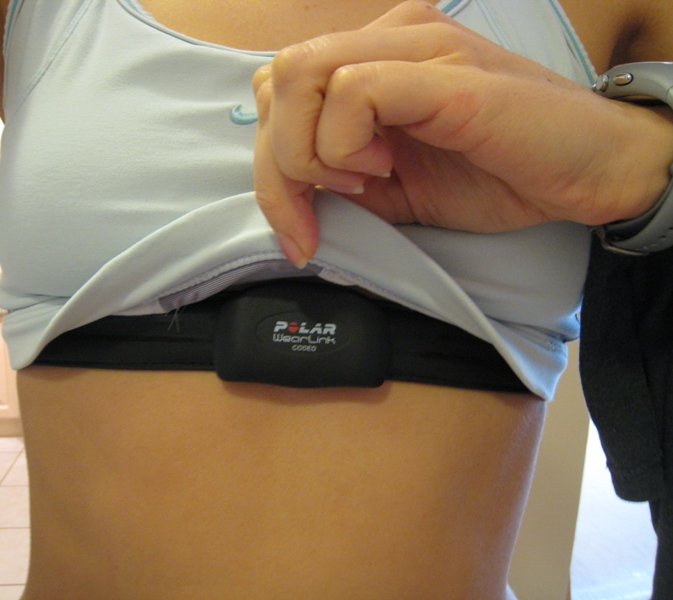 Here is the lo-down of my workout:
2 min. walking warm-up on treadmill for 2 mins. (4.0 mph, incline 5)
Running between 5.5 and 6.0 mph, incline 5
5 mins walking incline 5-11, 4.0 mph
5 mins. cooldown 3.5 mph, incline 5
Total duration: 50 minutes
Distance: 4.23 miles
My new Brooks Ariel sneakers were pretty good, although I will need a couple more workouts to really tell. The biggest thing I noticed was that the sneakers are heavier and a bit clunky feeling. So I didn't feel as graceful running as I usually do. I think I will get used to it though. No new blisters today, but my bad blister on my inner food still is not healed so it hurt quite a bit. Time will tell if these sneakers are the ones for me!
The sun was out and it was glorious outside:
And not even a half hour later there was this!!!!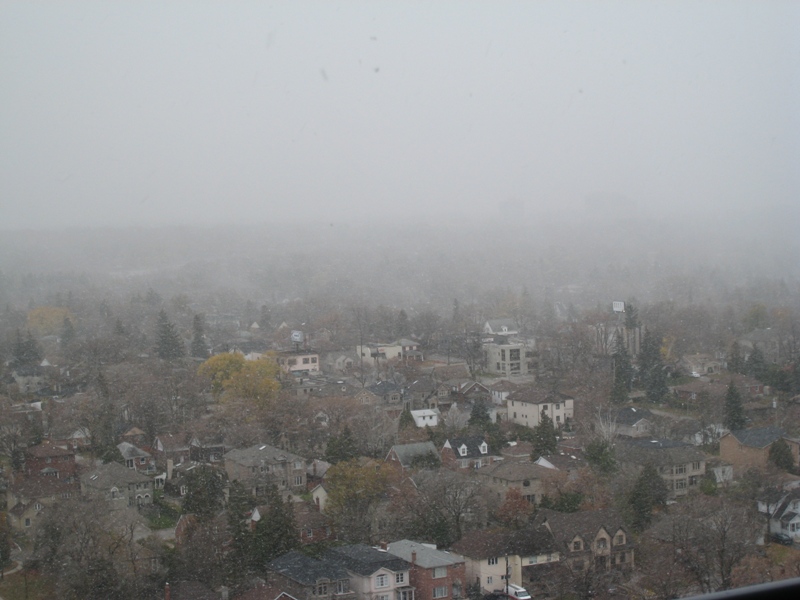 The joys of Canadian Winters have begun!!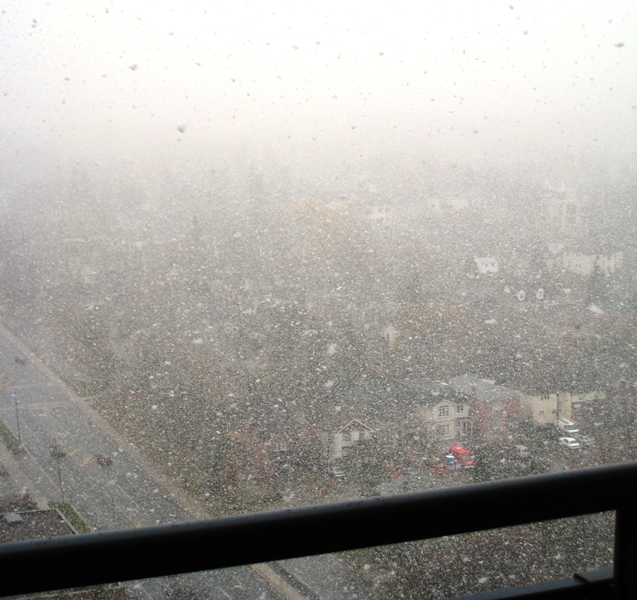 Ok Eric and I are off to start packing again! We are moving at the end of the month! :D After that, I am going to make Spagetti Sauce in our slow cooker. I like cooking on large batch of food on Sunday to have for the week! A great time Saver.
Never look down on anybody unless you're helping him up.
~Jesse Jackson