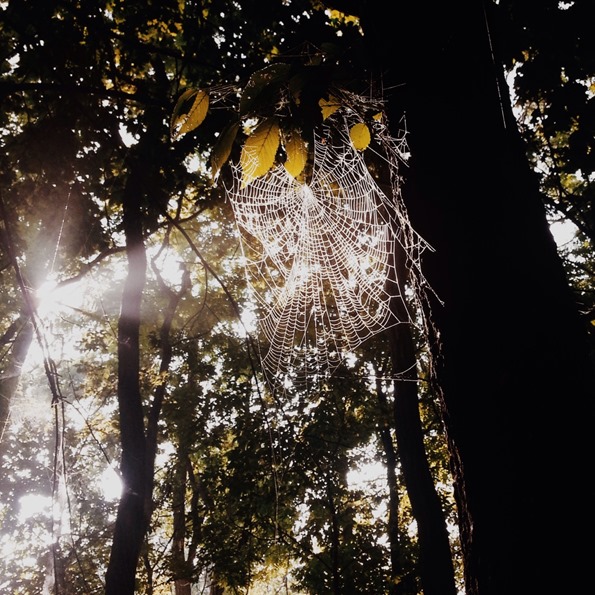 It's that time once again! Here some things I'm loving lately.
1 + 2. Current Fav. Snacks
Honeycrisp or Gala apple sliced up and drizzled with raw almond butter and cinnamon or a semi-frozen banana (peel and stick in the freezer for about 45 minutes to chill) drizzled with sunflower seed butter, chia seeds, and a sprinkle of cinnamon. Absolute bliss! I'm already excited for my snack today…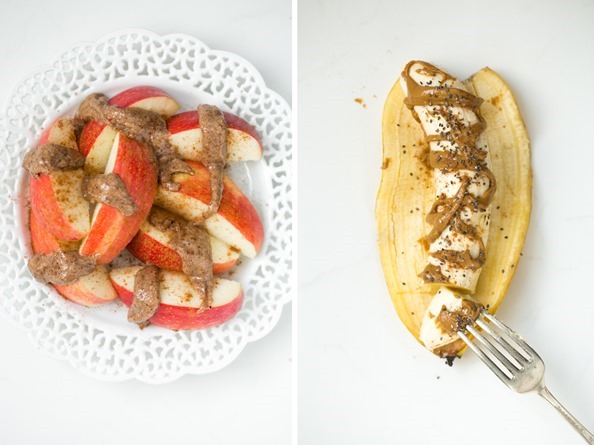 3 + 4. Himalayan Pink Mountain Salt & Vegetable Broth Powder
I've never been one for "fancy" salts, but this pink salt definitely won me over when I picked it up many moons ago. My go-to salt is iodized fine grain sea salt, but I've incorporated this pink salt too. It's so flavourful (seriously, you have to try it to believe it) and contains several trace minerals. I use it for seasoning mostly, but I also use it in some baking recipes occasionally too, just to mix things up.
Not only are broth cartons much more expensive than the bouillon cubes or powder, but they create a lot of waste. I finally ditched the cartons earlier this year in favour of vegetable broth powder. The cost savings are HUGE. I estimated this container will make about 20 litres (edit: 10 litres) of broth and it lasts forever. Given that this container is less than $5 a pop, I'm saving myself a ton of money. I really wish I made the switch sooner!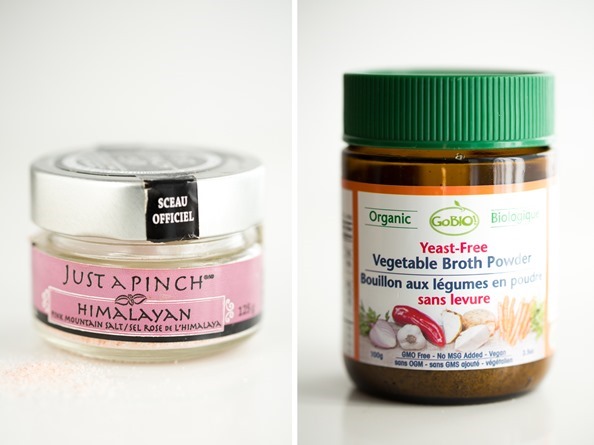 5. Photography hikes
Eric and I love going on summer photography hikes, but this year, we decided to challenge ourselves to go all fall and winter long, even when it's blistery cold and gloomy outside. We're committing to go once a week throughout the winter, inspired by my in-laws who recently formed a photography club. Bring on the one-piece snowsuit, I say! bahaha.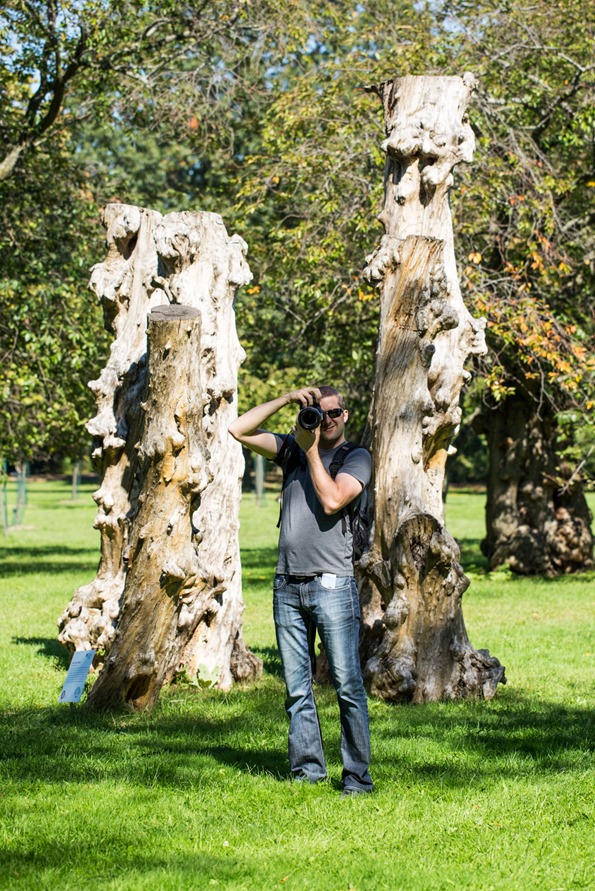 [this shot was taken at the Royal Botanical Gardens in Hamilton, Ontario]
6 + 7. iphone + squash and sweet potatoes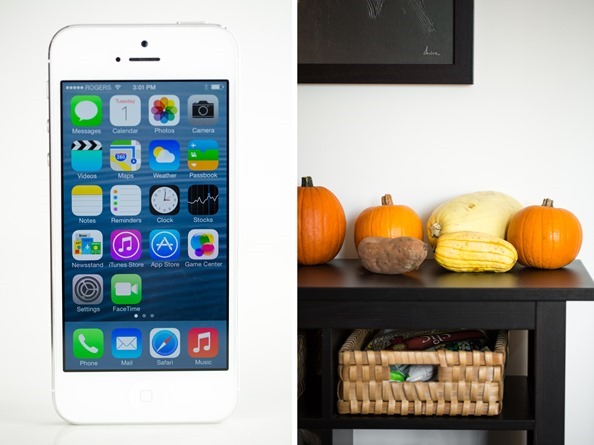 After a couple good years with my Android (Samsung Galaxy II), I finally made the switch to an iphone a few months ago. When Eric started developing our vegan recipe app we needed the iphone for testing purposes. Well, little did I know that I would fall crazy in love with this phone! Now, I can't imagine myself without one. Funny how things can change so fast.
My favourite app (next to Instagram!) is the VSCO cam app for editing photos (thanks to Dana for the tip!). Here is a shot I took of Sketchie with some light editing in vsco cam. I love all the different filter options you can download.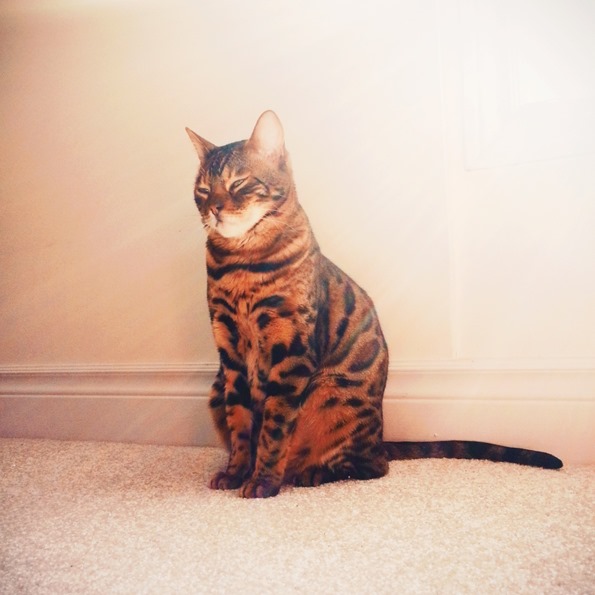 [For a cute story about this pic, see my Instagram upload]
Also, squash + sweet potatoes. I'm hoarding them. Seriously. I can't walk past a pumpkin pie squash in the grocery store and not buy one.
8. HOCKEY SEASON! Obsessed. We finally ordered Leafs TV this year and I'm so darn excited to be able to watch all the games. If the pre-season craziness is any indication of what's to come, this could be one wild year.
9. The Social. Have you seen this new Canadian talk show on CTV? I'm not a big talk show person, but I love this new show. Melissa, Cynthia, Lainey, Traci always have me laughing and I love the current topics/social media interaction from a Canadian perspective. Two thumbs up!
10. National Kale Day
Did you know today is National Kale Day? Exciting! I celebrated last night and I plan on celebrating again today. Show that kale some lovin'.
11. For the animals: Today is also the World Day for Farmed Animals! So many exciting things on October 2nd. It's also the last day of the What Did U Do? Farm Sanctuary fundraiser (see my post here). Thank you so much for your support. We've raised over $2500 together (and the fundraiser itself has raised over $41,000!). Truly amazing. I'll be announcing the winner of the draw for my cookbook very soon.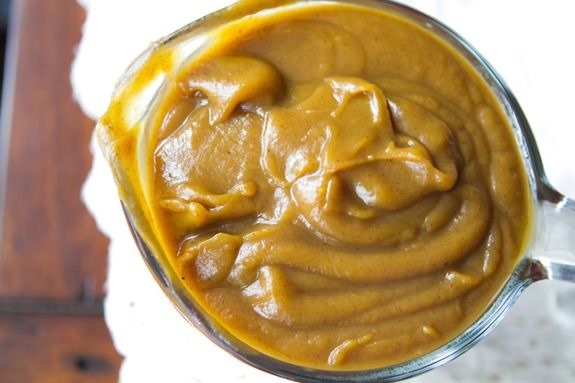 12. Blast from the past: All Natural Homemade Pumpkin Butter from Scratch
I made my first batch of the season last weekend. I froze half the batch for later so I'll have some for later in the month. Yes and yes.
Ok, that's all she wrote. Time to start a new list on the side of the fridge. Tell me what things you're loving lately? I need to know.
Until next time!
xo