Meet our new favourite side dish. Yukon Gold potatoes are boiled, smashed, roasted until crispy, and then topped with a decadent, yet heart-healthy, avocado garlic aioli. Be still my heart. In the spirit of new beginnings for our little family of three, I decided to add something new to my Thanksgiving repertoire this year. Eric and I polished off the first batch all on our own…no regrets! hah. Well, my only regret was that I didn't make a bigger batch.
Here's a quick visual how-to…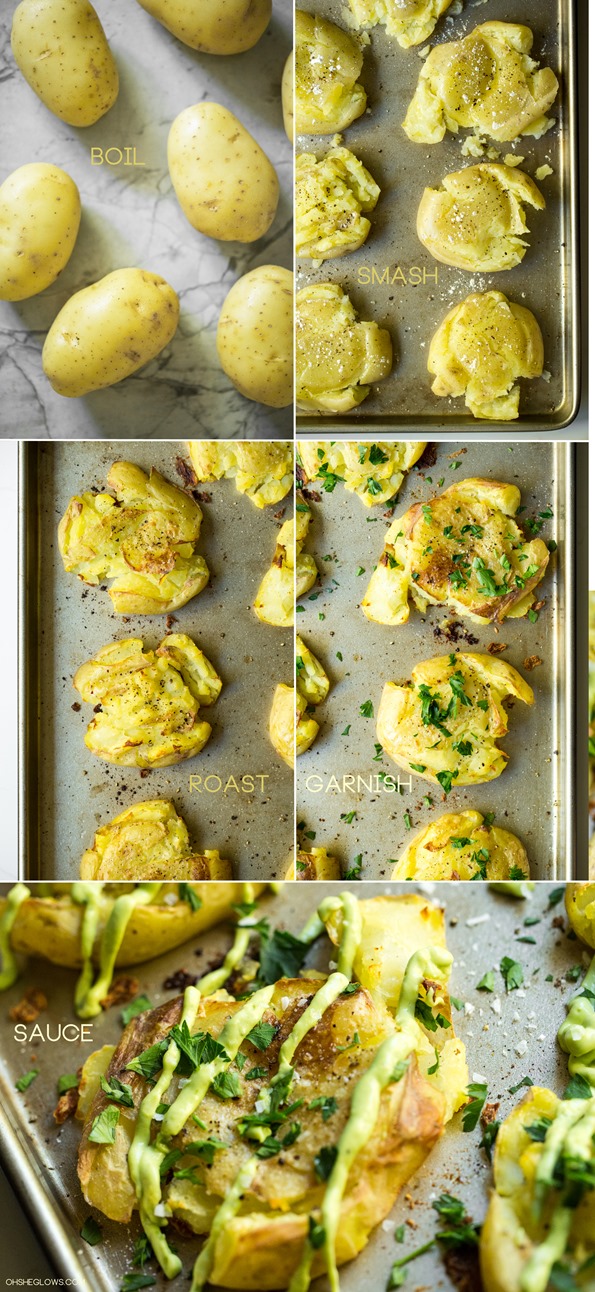 These are incredibly easy to make, yet taste like something from a high-end restaurant. Yup, that's right, we're getting fancy pants up in here.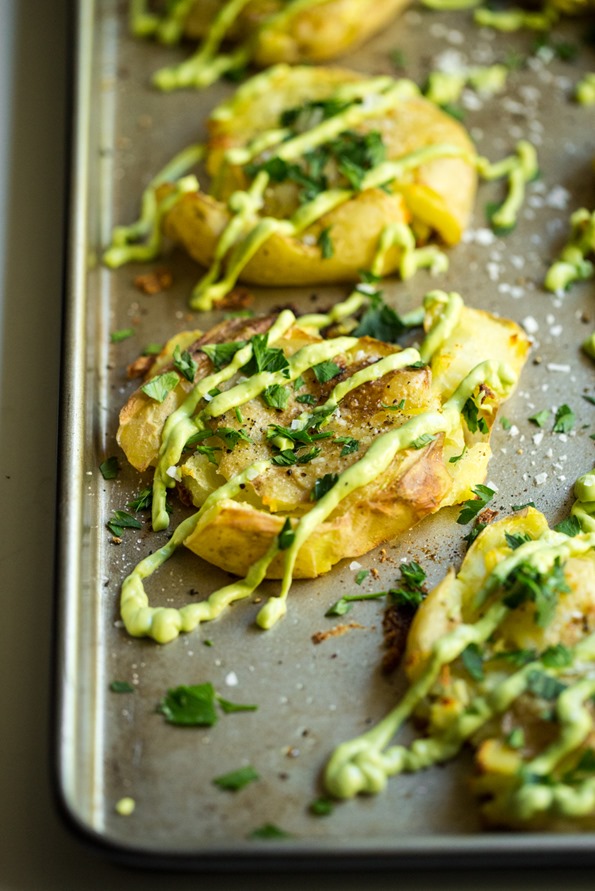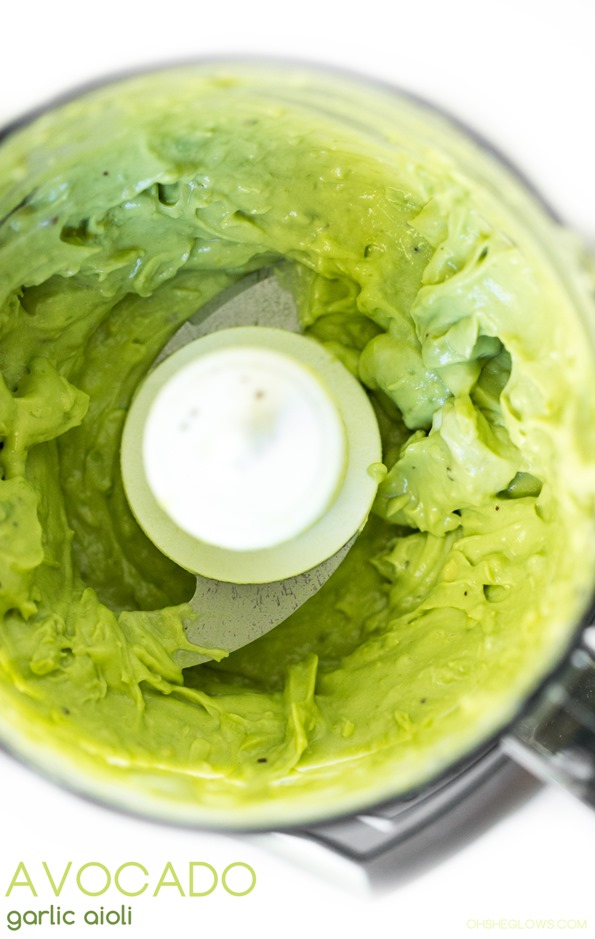 In conclusion, I recommend making this recipe as soon as humanly possible. You won't be sorry. I know this dish is going to be on high rotation in our house this winter (much like our old stand by). Who said winter was all gloom and doom? I beg to differ. Bring on the comfort food!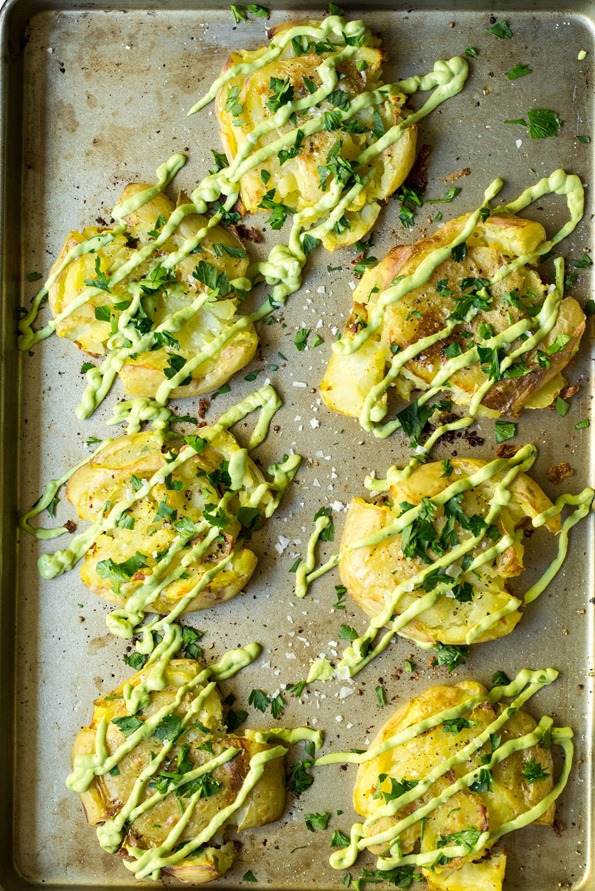 Let's get social! Follow Angela on Instagram @ohsheglows, Facebook, Twitter, Pinterest, Snapchat, and Google+