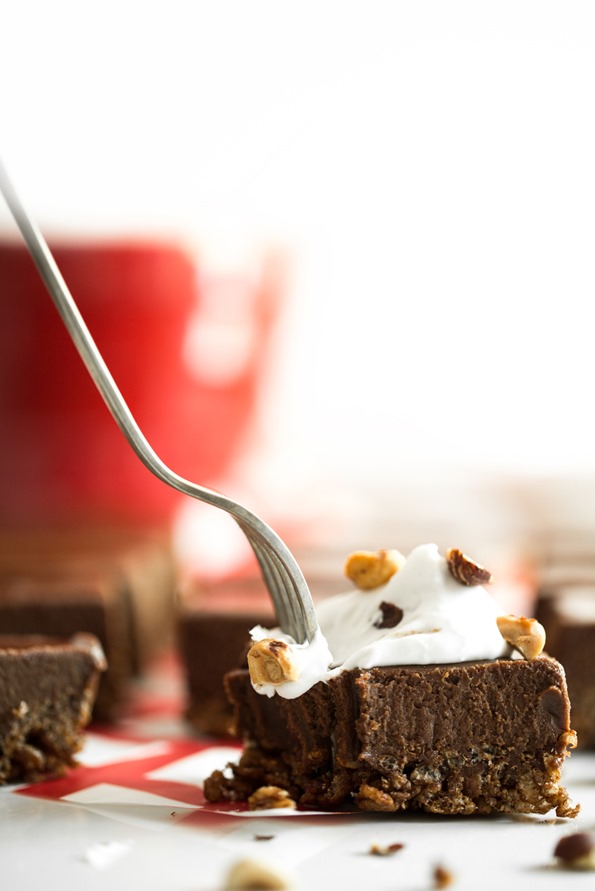 Meet my newest hot weather summer dessert.
It's cold.
crispy,
creamy,
chocolaty,
nutty,
no-bake,
vegan,
gluten-free,
and seriously hard to resist! No, make that impossible to resist.
This chilled dessert is a hybrid of two of my favourite desserts in The Oh She Glows Cookbook – the Chilled Chocolate Espresso Torte (p. 241) and my Beat the Heat Frozen Dessert Pizza (p. 269). Now that the temperatures are finally rising here in Southern Ontario (YAY), I knew I had to transform my beloved torte into something that didn't require turning on the oven.
Because a pregnant lady, humidity, and a hot oven just don't mix.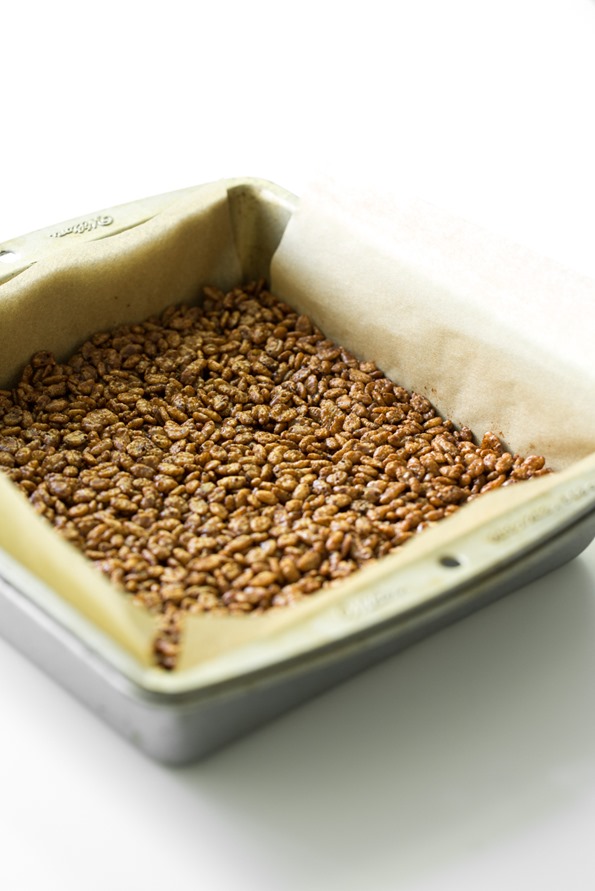 Instead of my nut-based baked crust, I used the no-bake chocolate rice crisp crust from the frozen dessert pizza recipe. It's such a simple swap, but it worked so well. The crispy crust is the perfect contrast to the creamy chocolate filling. Plus, it was so much faster to make. The prep is less than 5 minutes for the crust. Fool. Proof. I will be using this crust again and again this summer. In fact, I'm already planning on serving this as a dessert option at my baby shower. I think it's going to be a big hit!
I poured on the rich & creamy chocolate filling and let it firm up in the freezer for a few hours. All you do after that is slice it and serve with some coconut whipped cream and chopped nuts, if you wish. I had some toasted hazelnuts leftover from a previous recipe so I just sprinkled those on top. Absolutely divine!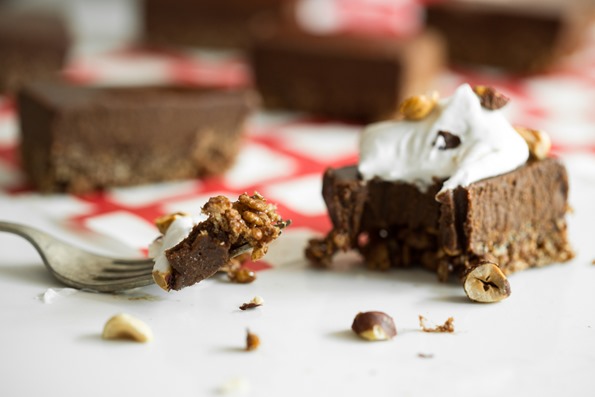 The added bonus is that you can make this dessert in advance, freeze it, and not have to fuss with it the day of your event. The best kind of dessert if you ask me!
I hope you enjoy cooling down with this summer treat as much as we do. Happy (almost) summer.
Let's get social! Follow Angela on Instagram @ohsheglows, Facebook, Twitter, Pinterest, Snapchat, and Google+