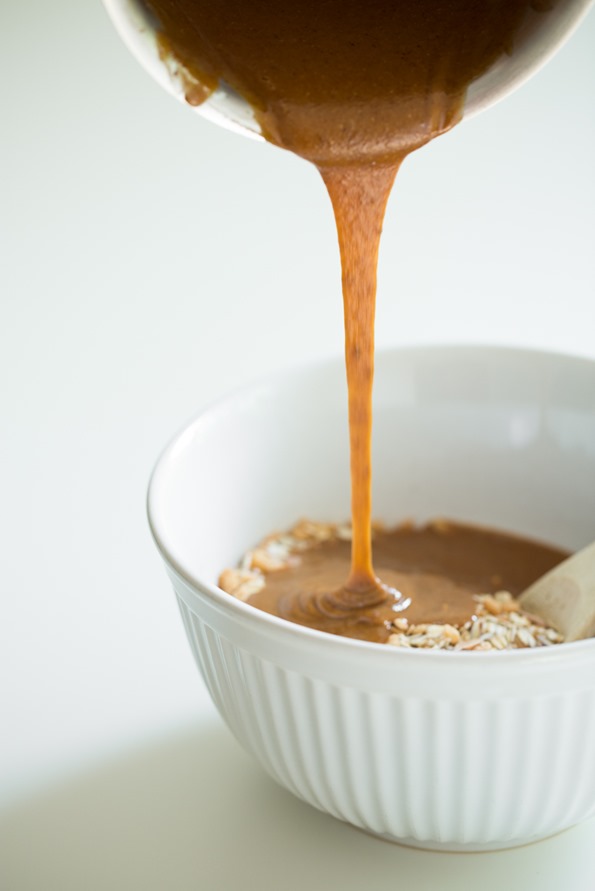 It appears I'm on a granola bar kick this week.
and I can't be stopped.
But I didn't think you'd mind too much?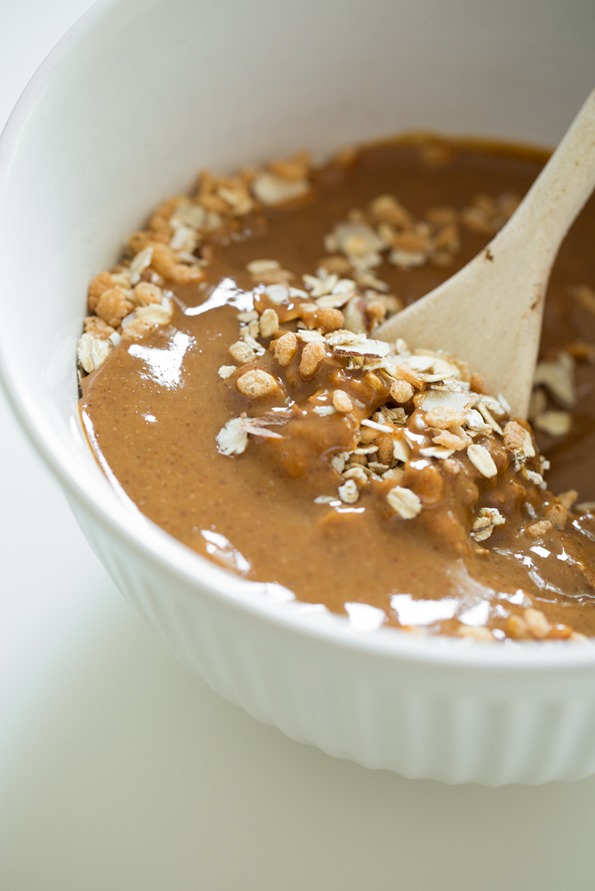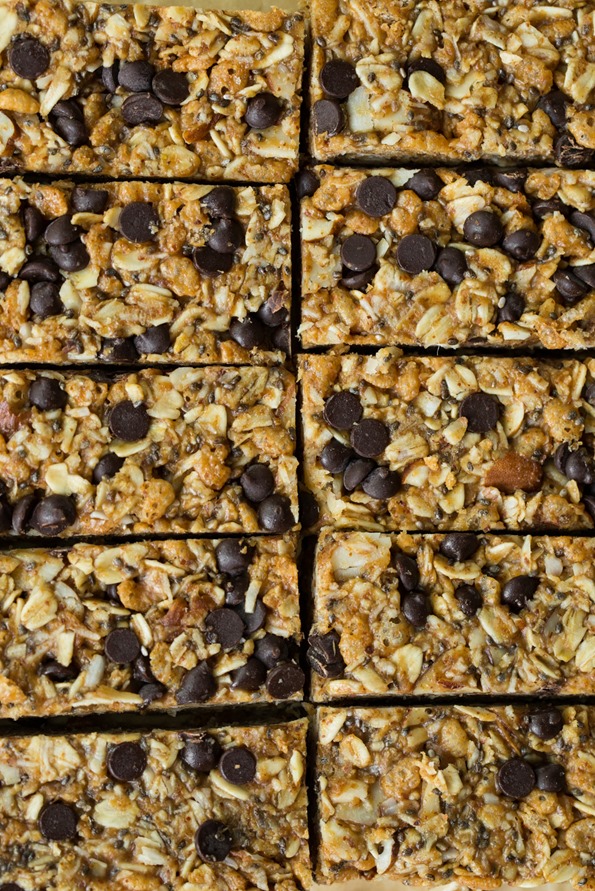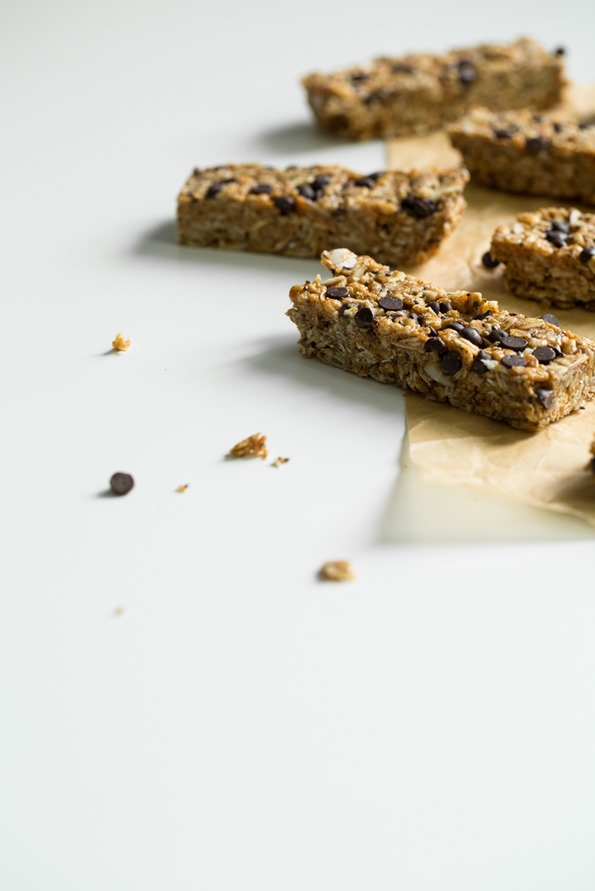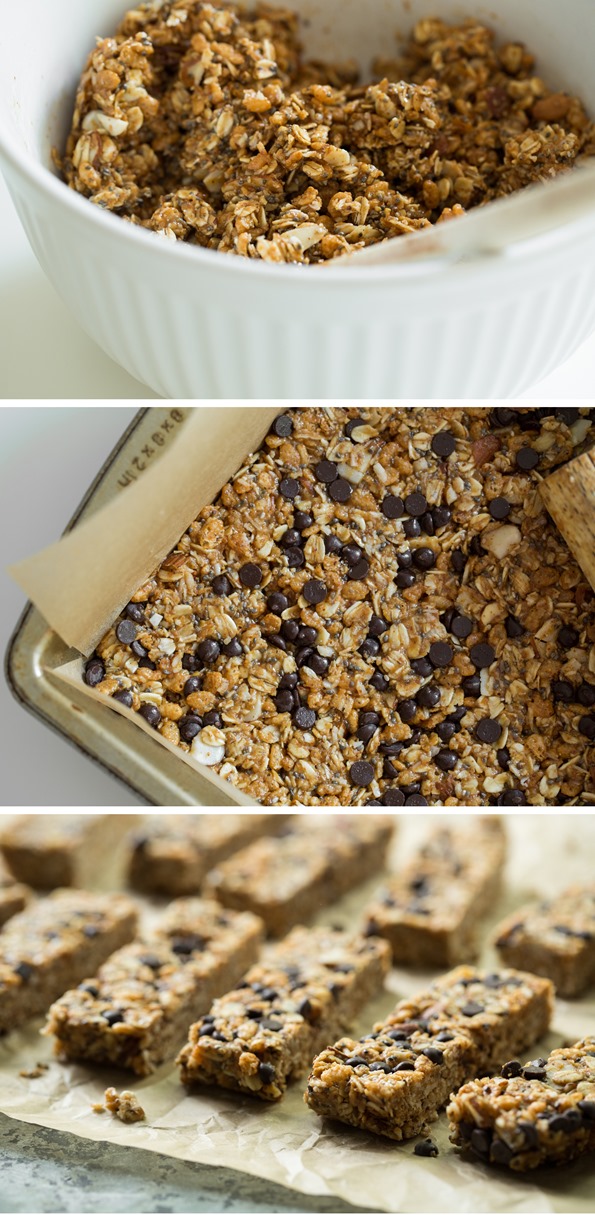 Experimenting with granola bar recipes (and flavours) is one of my favourite things to do. It's rare that I don't have a bar tucked away in my purse for "emergencies". You know, hangry attacks! Eric went so crazy for these bars he insisted I post the recipe on the blog RIGHT THIS SECOND so who am I to argue? I imagine that I'll be making these a lot over the summer and stashing them in the freezer over the next several months. That's if we can keep our paws off them for that long (unlikely, really).
Much like my Feel Good Hearty Granola Bars, these bars are also lower in sugar than most (5.8 grams per bar). This time I used just 1/4 cup of coconut nectar syrup which is a fruity-tasting low-glycemic sweetener. It doesn't seem to give me sugar crashes like regular cane sugar does. Due to its fruity flavour, I don't find it works in all recipes. For instance, it's not my favourite sweetener in some chocolate recipes, but in granola or fruit-based recipes it tends to always blend in nicely.
The only caveat with this recipe is that the bars don't hold together perfectly, so I recommend storing them in the fridge and not letting them sit at room temperature. Best to take one straight from the fridge and stuff it in the face! It's a hard task, I know. They definitely aren't "travel" bars (unless you don't mind it turning into loose granola at room temp).
Oh and for the record, I did try baking a batch in the oven for curiosity's sake and the no-bake version won by a landslide. The baked bars held together a teeny tiny bit better, but they tasted less sweet and a bit bland. I don't think it's worth the extra time or oven heat, personally.
Like most granola bar recipes, this one is versatile so be sure to let me know what flavours you come up with in the comment section. Think we can come up with 52 flavours, or what?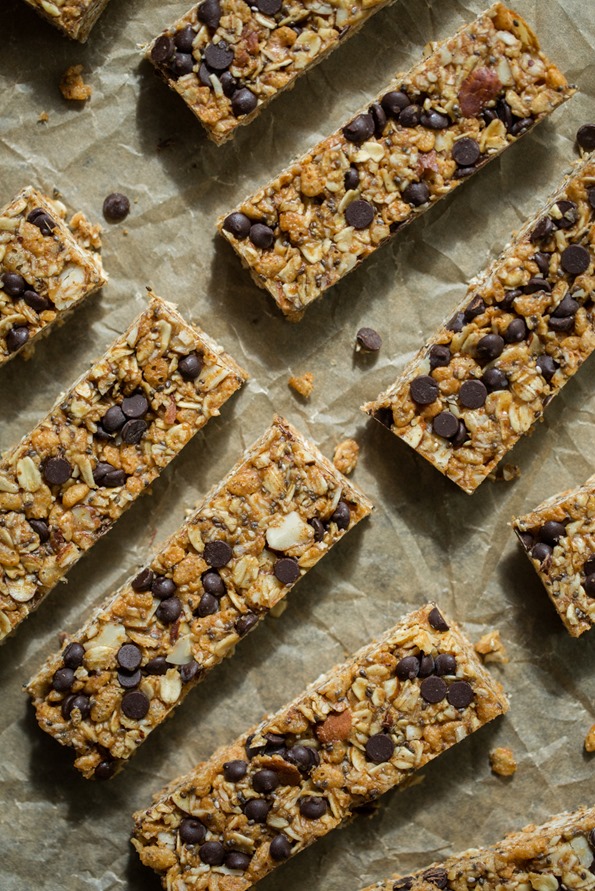 Let's get social! Follow Angela on Instagram @ohsheglows, Facebook, Twitter, Pinterest, Snapchat, and Google+