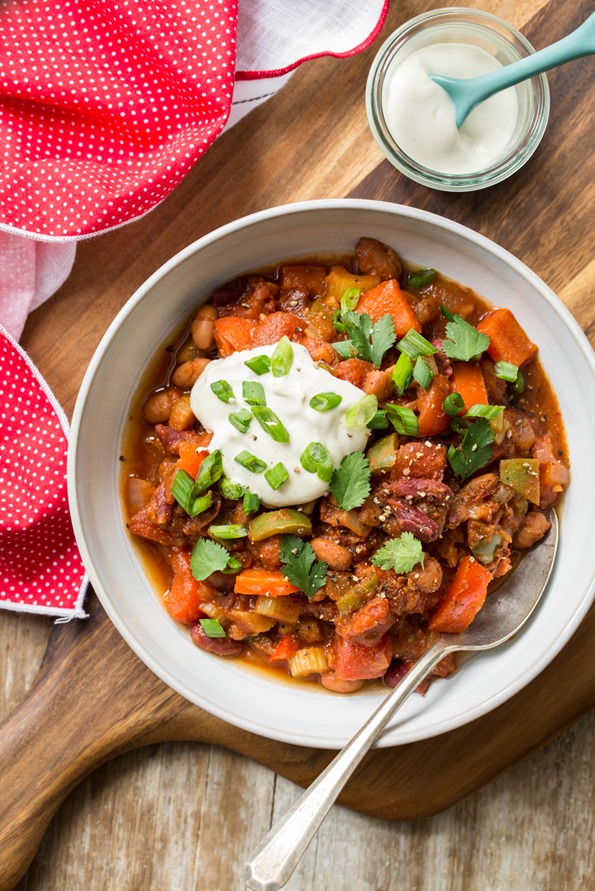 I grew up helping my dad make his "famous" chili for special occasions like Christmas Eve and New Year's Eve. If there was a holiday party going down you can be sure his chili was the main event (often paired with his "famous" Caesar salad and garlic bread – his 3 staple recipes that we ate time and time again). A love of chili is definitely in my blood and rarely does a winter go by when I don't make a couple batches of it. Of course, my versions are free of animal products, but I can promise you they are just as tasty as the originals (you can also find my version of Caesar salad in my cookbook, by the way).
I have a couple chili recipes on the blog already, but this one is my favourite by far. I see recipes as works in progress; I'm always tweaking and improving the flavour and the method each time I make them. A recipe is never the final word even if it feels that way at the time. Isn't that what makes cooking fun? I think so. Plus, it gives me a chance to try and improve upon the last batch of photos!
This time I served the chili with a homemade vegan sour cream and now I can't believe that I've been eating my chili without it for all this time. It's like a creamy ribbon of heaven dispersed throughout the bowl, taking a bit of edge off the spices. Where have you been all my life?
I'm always asked about recipes that freeze well and chili is definitely one of them to prepare in bulk and freeze. It's also packed with protein and fibre so you really don't need to serve it with much else if you don't have time. Sometimes just a crusty roll or crackers will do. It's a meal that leaves you feeling satisfied for hours and hours.
If you are like us and caught in winter's wrath yet again this week (nooooooo!), I hope this dish brings you the comfort it's brought us during this snow storm. Stay warm!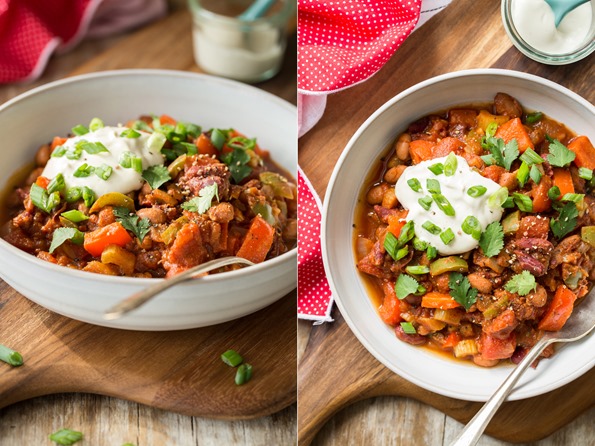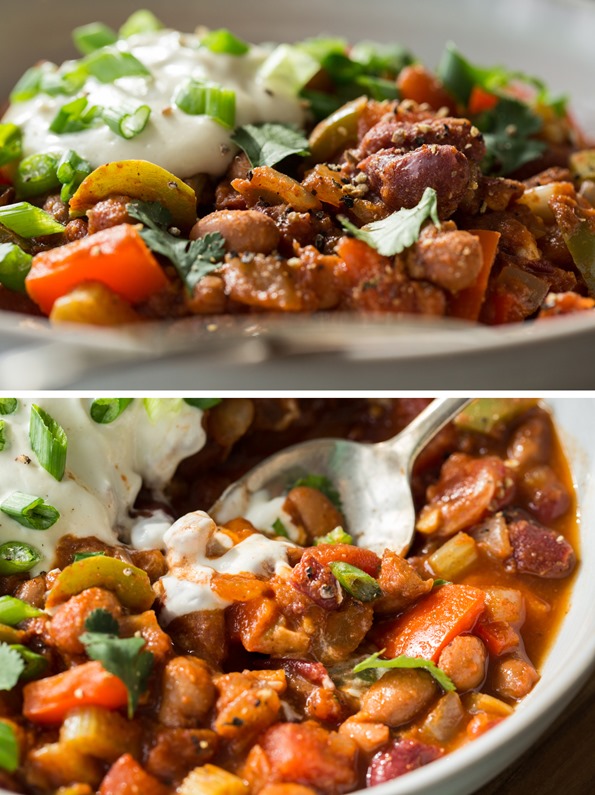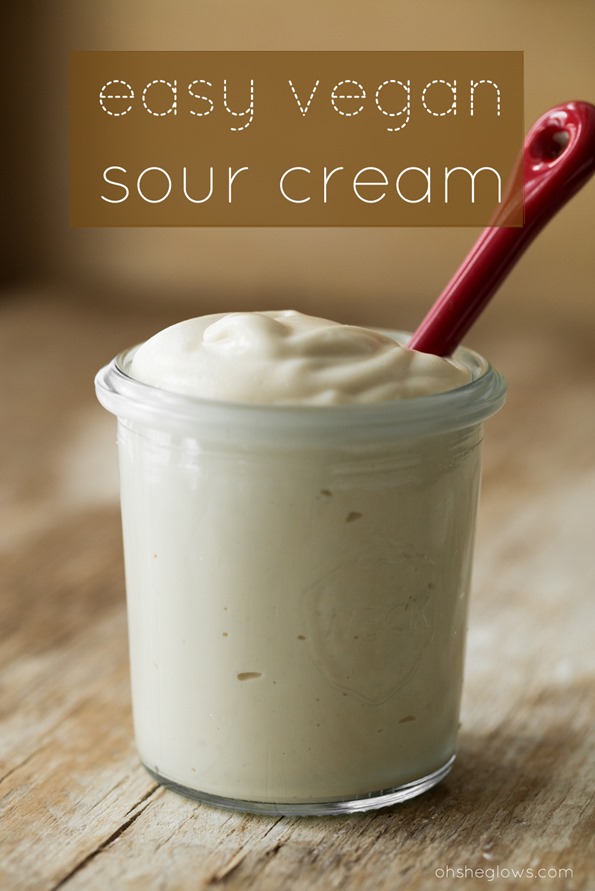 Click here for the Cashew Sour Cream recipe.
Let's get social! Follow Angela on Instagram @ohsheglows, Facebook, Twitter, Pinterest, Snapchat, and Google+