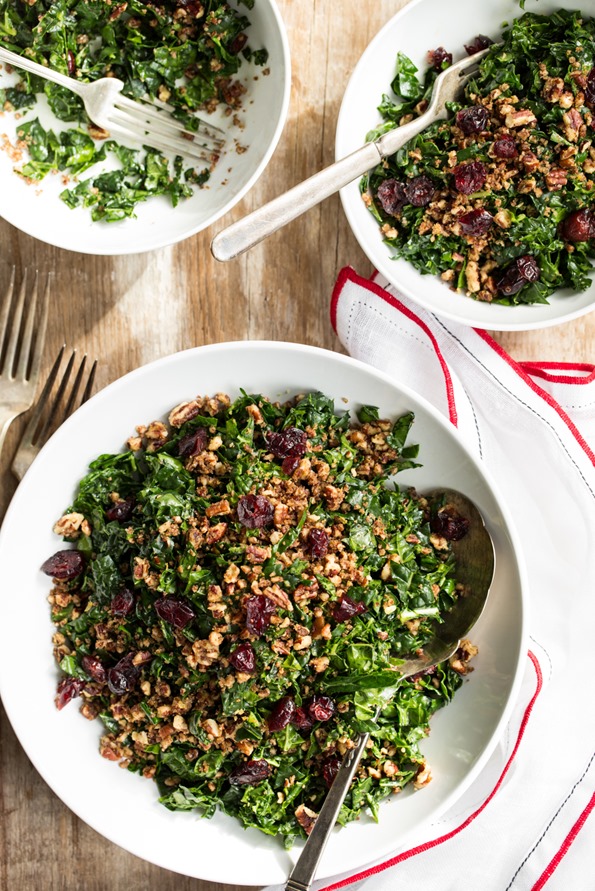 Whenever I'm in the Phoenix area, I make a point to dine at True Food Kitchen. For those who aren't familiar with True Food, the famous Dr. Andrew Weil (along with restaurateur Sam Fox) opened this restaurant in 2008. There are now several locations. The entire menu is based around Dr. Weil's Anti-Inflammatory Diet and food pyramid with an emphasis on local and organic food whenever possible. And I can tell you, every time I've been the restaurant is absolutely packed (and it's a huge restaurant!).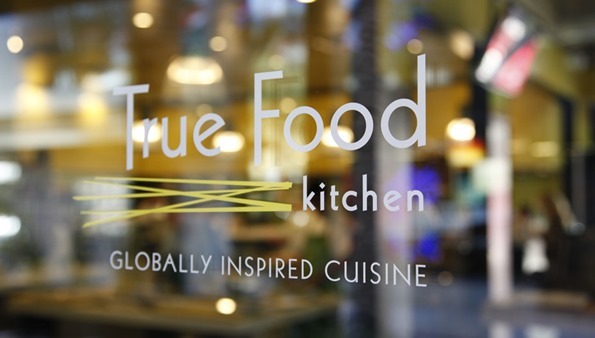 [image source: True Food Kitchen]
Everything I've had at this restaurant has been ah-mazing. Even though it's not a vegan or vegetarian restaurant, I always find a few great options on the menu. My last visit was no different. I ordered The Autumn Ingredient salad and I was blown away. It's bursting with roasted squash, brussels sprouts, pomegranate, cauliflower, mulberries, and white beans. It was the first time I've had roasted pomegranate seeds and I can tell you I'll be doing this real soon. The only thing that I didn't care for was the Horseradish Vinaigrette that came with it (but I'm not a horseradish person, so what do I know).
Also intriguing, was my mom's Tuscan Kale Salad – I love the idea of shredded kale (it just seems so much easier to chew!). The shredded kale was tossed in a simple lemon garlic dressing with a few handfuls of breadcrumbs and parmesan cheese thrown in. I decided I had to make a vegan version of this salad as soon as possible. I knew it would make the perfect salad starter for any holiday menu!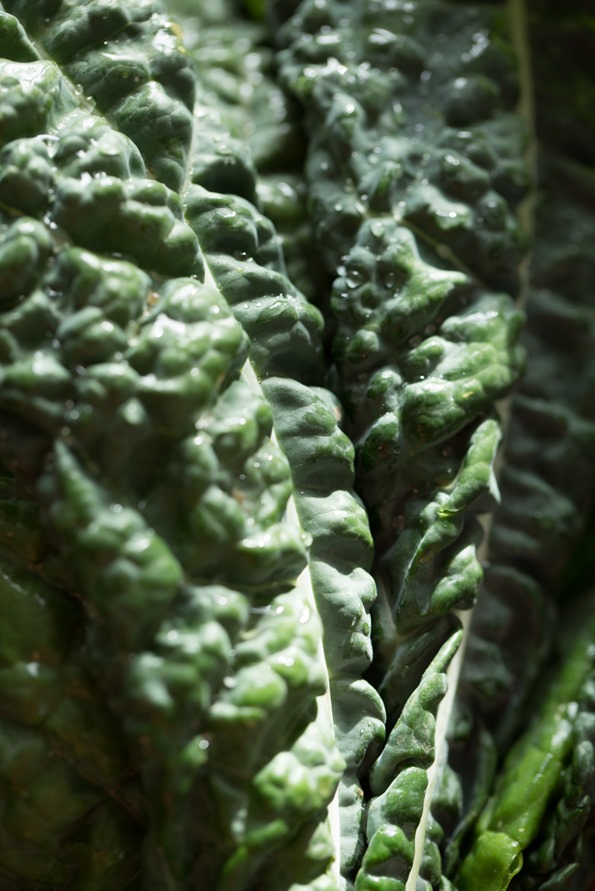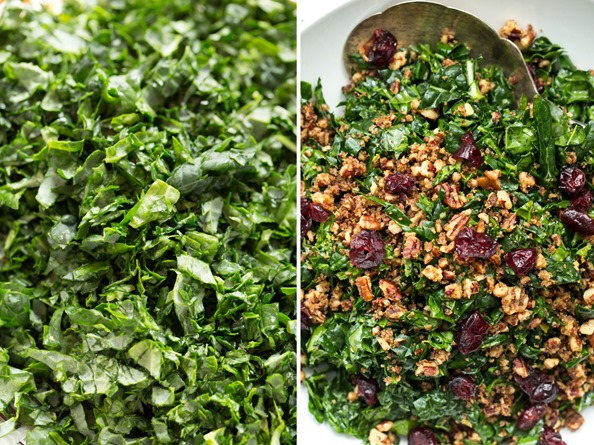 Like I said, I felt like I could've polished off the entire salad on my own. It's that good. I hope it'll convince you to give kale a shot if it's not already on your regular rotation!
Let's get social! Follow Angela on Instagram @ohsheglows, Facebook, Twitter, Pinterest, Snapchat, and Google+