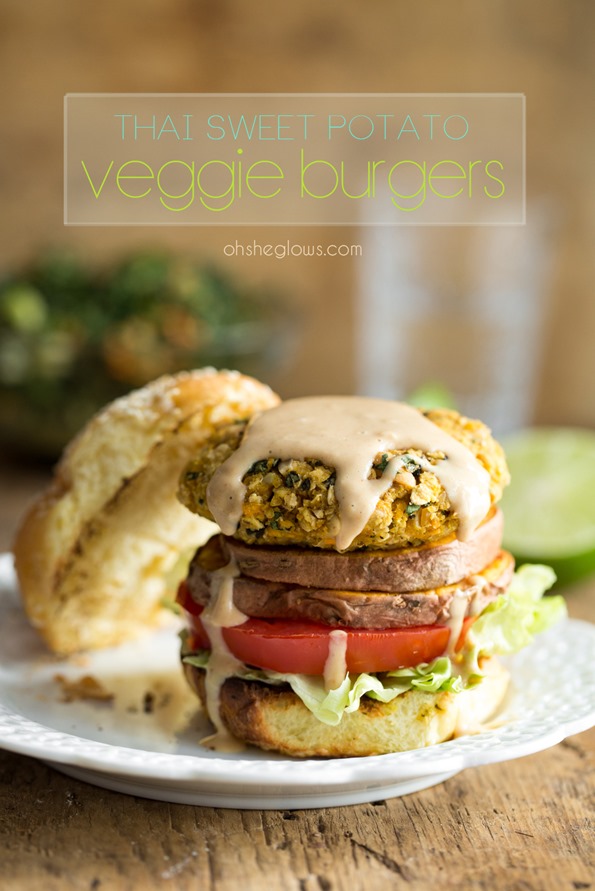 Mondays aren't all bad, you know.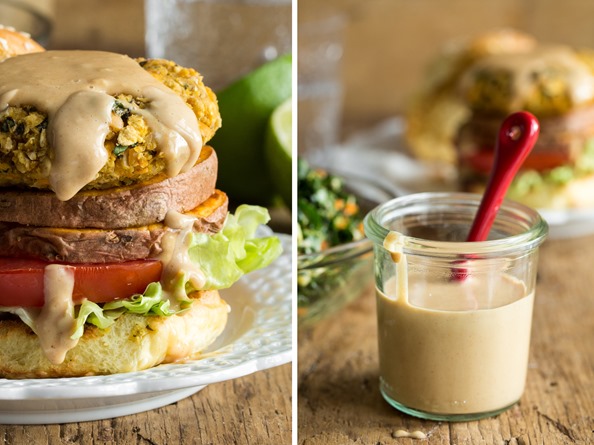 I mean, if you had this burger to look forward to after your first day back, it might make Monday your new favourite day of the week.
Ok, probably not. But, let me just say one thing: This burger needs to be a part of your life as soon as possible!
These Thai-inspired veggie burgers are made with a base of shredded sweet potato and chickpeas and are flavoured with fresh ginger, garlic, cilantro, basil, and a sprinkle of lime juice and toasted sesame oil. Oh my lanta! If that weren't enough, salted, roasted chopped peanuts are stirred into the mix to give these burgers a wicked nutty crunch that's just downright hard to resist. Even the uncooked batter is delicious in its own right!
I stacked the baked golden patties with roasted sweet potato rounds (if we're roasting, we might as well roast the leftover sweet potato!), fresh tomato and lettuce, and then drizzled it with some of my favourite spicy peanut sauce.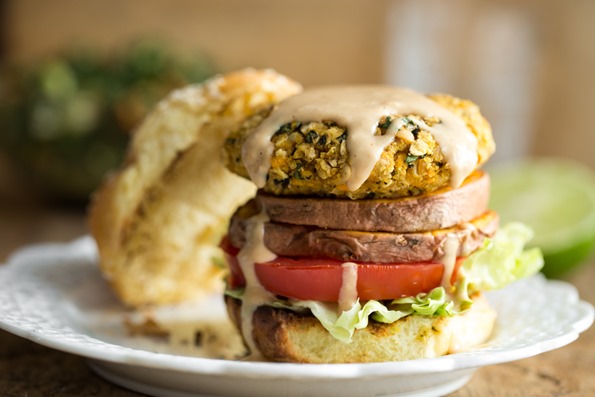 Even Eric, the peanut butter hater, loves these burgers – peanut sauce and all. I don't know whether to be happy or sad.
The peanut sauce makes a good amount, so I made a simple shredded kale salad to serve on the side. I added a shredded carrot and a few green onions into the finely chopped kale. A nice little side salad!
The sauce is good on pretty much everything from salads to wraps to roasted veggies and noodle bowls. You can also make this sauce with almond butter or even sunflower seed butter for a nut-free version (adjusting other ingredients to taste, of course). See my tips in the recipe below on how to make this recipe nut and soy free. I've got you covered.
Monday you never looked so good. Let's live it up!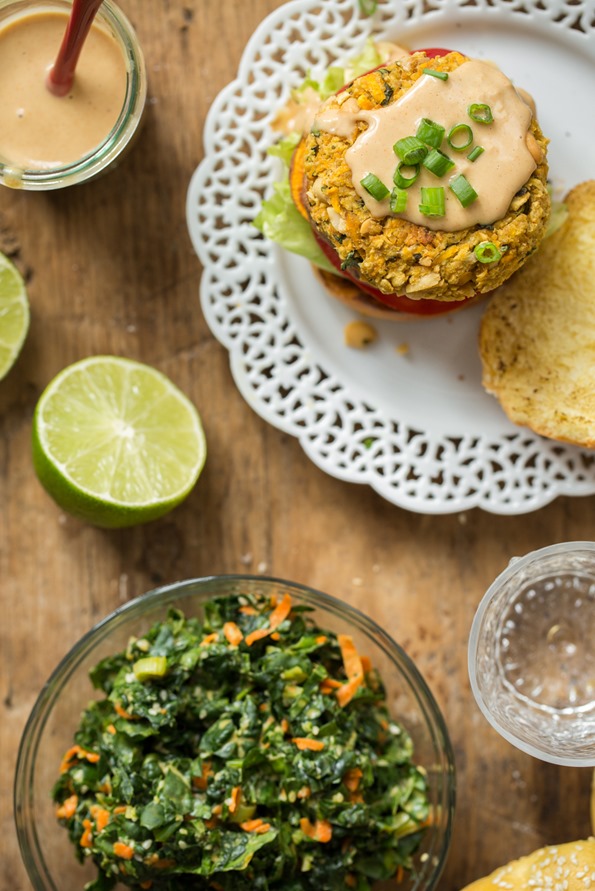 A big Happy Birthday goes out to my amazing mom!! XOXO
Let's get social! Follow Angela on Instagram @ohsheglows, Facebook, Twitter, Pinterest, Snapchat, and Google+