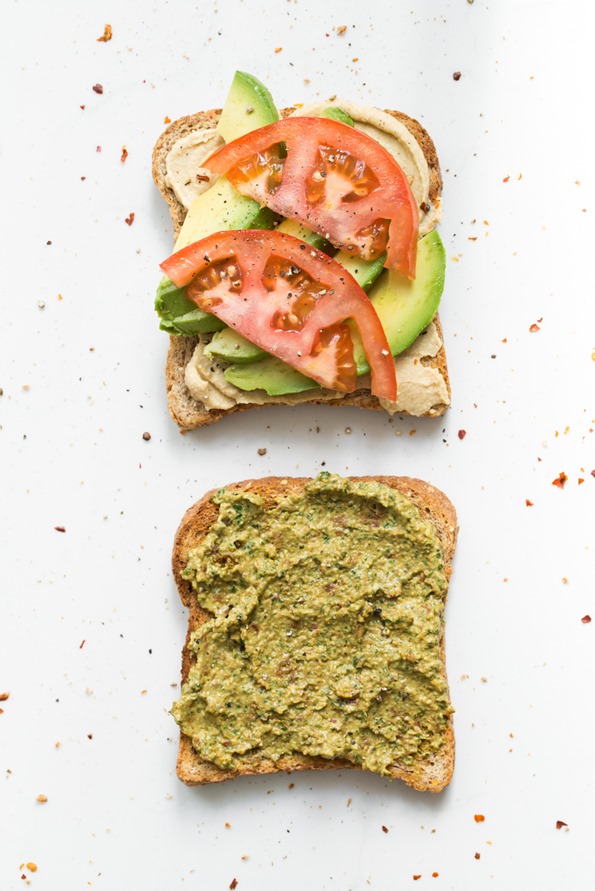 "You're crazy."
Those were the encouraging words that came out of Eric's mouth when I told him I was hoping to post 20 times this month for Vegan Mofo. [Here is my first introductory post + recipe in case you missed it.]
"Twenty TIMES?"
"Yeah………………………………….so?"
He is right, it is crazy, but I've always liked a good challenge. For those of you who don't know, Vegan Mofo encourages participating bloggers to post each day for the month of September, or at least aim for 20 posts (5 posts a week). I haven't posted that frequently since I was knee high to a grasshopper!
My normal blog posts usually take me a few days each from start to finish, so I may need a miracle to make this 20 posts in a month thing happen. Or at least, a good streak of recipe testing. Dream big or go home, right? There's no crying in baseball! err…blogging.
If all goes according to plan you will likely see much more of me this month. How much more is yet to be determined, but one thing is for sure; I am super excited for this month's theme! I can't promise I'll crank out 20 posts, but I will do my best to make you sick of me by the end of the month.

My second recipe for Vegan Mofo is one that I couldn't wait to share. I'm going to try to hold back the drool while I talk about it. Just be glad this isn't a video recipe or things could get weird.
I don't think I've ever made a better sandwich than this, vegan or not. Normally, I don't post sandwich recipes on the blog because I think they are slap together meals, but this…I just had to share.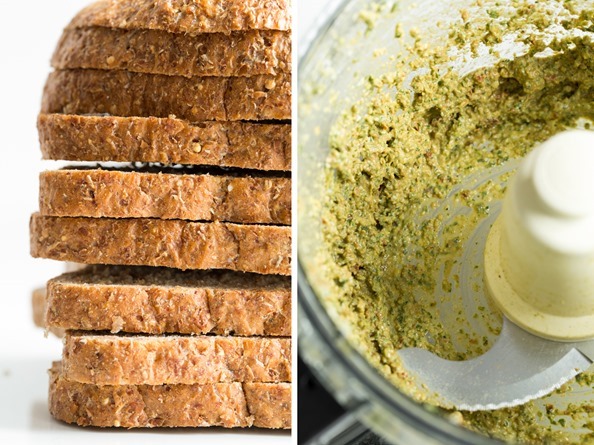 I often make toasted sandwiches with hummus, avocado, and tomato – they never fail – but this time I wanted to kick things up a few notches with a homemade nut-free pesto. The 4 layers are made up of hummus (I went with Tribe roasted garlic – so obsessed with it right now), avocado, tomato, and homemade Sun-dried Tomato, Hemp, Basil Pesto. Dear lord. Oh, and some red pepper flakes, freshly ground pepper, and sea salt because we're living on the edge. The only thing I would change next time is to add lettuce for a little crunch – I totally forgot the lettuce while sitting on the ground lining up toasted bread slices to photograph. Priorities?
This is serious business, this sandwich creation.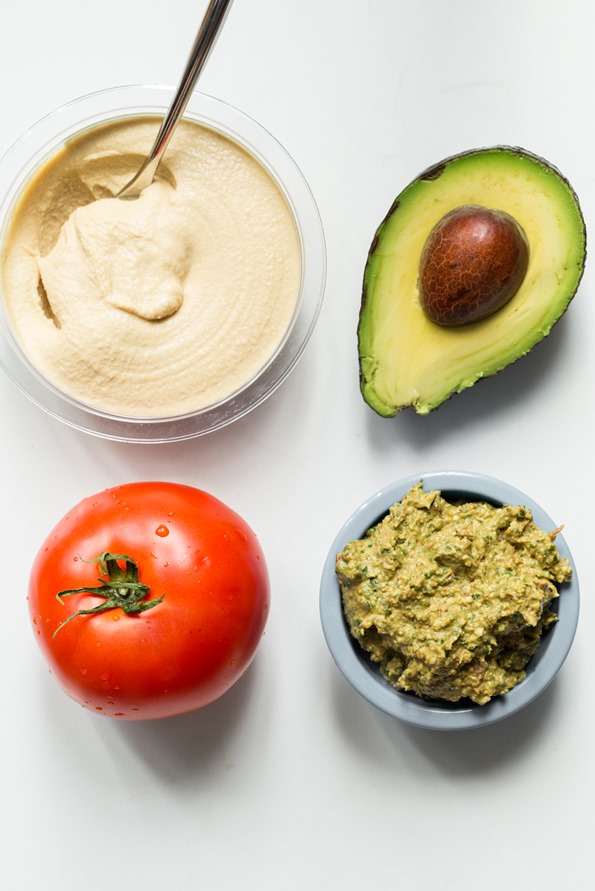 The homemade pesto commands the taste bud's attention with its tangy, flavourful ingredients – sun-dried tomatoes, lemon, basil, garlic – oh yea! It's a new fav. Thanks to the hemp seeds it's nut-free and higher in protein to boot. I actually created this recipe last year, but since I'm not including it in the cookbook anymore I get to share it with you early. Also worth noting – dipping carrot sticks into this pesto is a tasty way to make carrot sticks exciting. Or, the pesto makes enough for 4 sandwiches (2 tbsp per sandwich) or 1 epic, sandwich-of-your-dreams (1/2 cup pesto)…your call. One thing is for sure, you have to make this as soon as possible.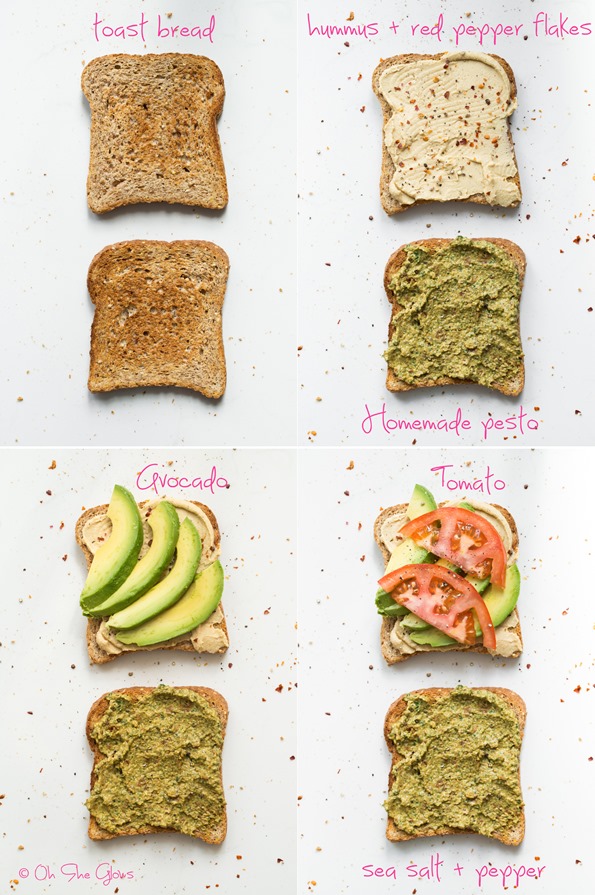 [PS – red pepper flakes are the new party confetti.]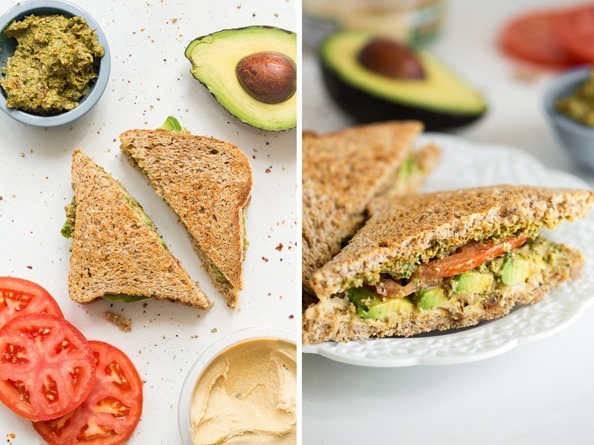 Let's get social! Follow Angela on Instagram @ohsheglows, Facebook, Twitter, Pinterest, Snapchat, and Google+