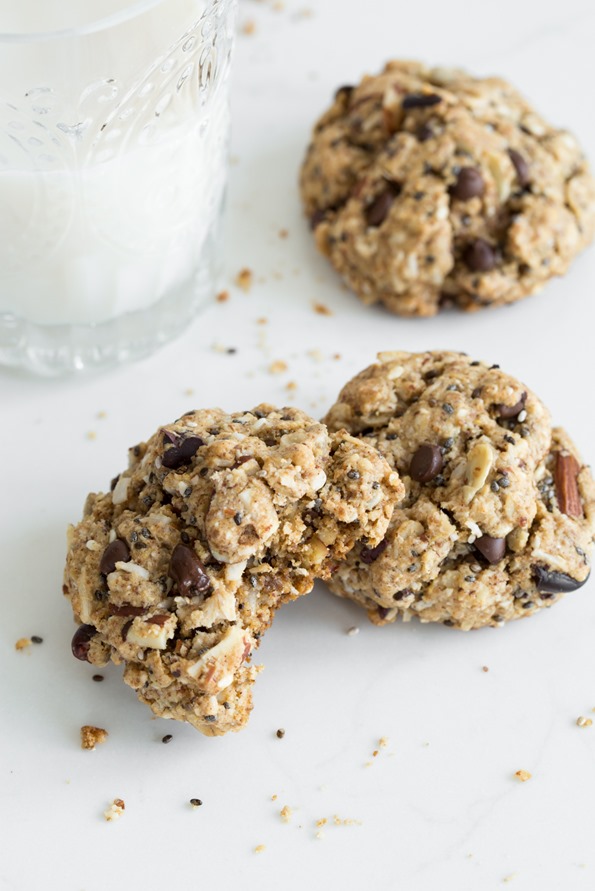 Welcome to my dream cookie. Ram packed with healthy ingredients, chewy, crispy around the edges, thick and hearty, with dark chocolate sprinkled throughout. Not one who is content with a mediocre cookie, I tested these 4 times before they were deemed "in the vault". That's a lot of cookie eating! It's a tough job I tell ya. Although, I secretly think Eric keeps telling me to "work on them" so he can have more cookies to eat. I'm onto you Eric, I'm onto you…
This is a clean-out-your-cupboard or hit-up-the-bulk-bins or everything-but-the-kitchen-sink kinda cookie. I threw it all in and went a bit crazy. From the sliced almonds to the three kinds of seeds to the cacao nibs, this cookie has an incredible chewy, crunchy texture that can't be beat. I expect the mix-ins are versatile, so feel free to play around with the nuts and seeds if you'd like.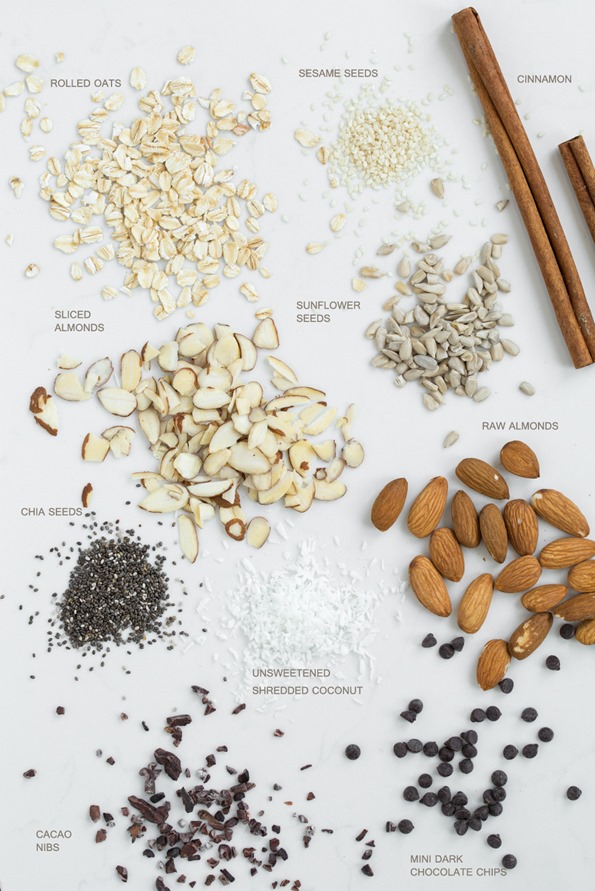 Despite the lengthy dry ingredient list, they are a breeze to throw together. Plus, how hard is it to throw seeds into a bowl? I rest my case.
We are doing this for the cookie!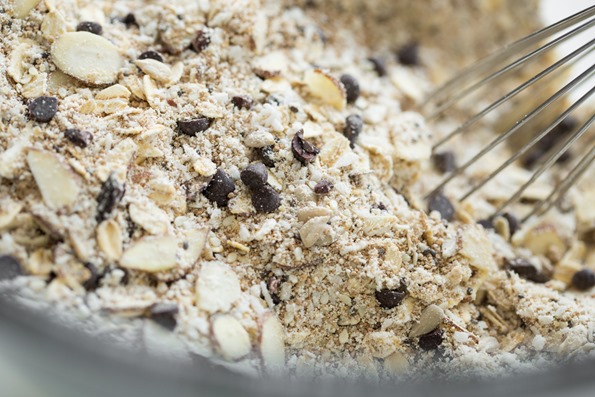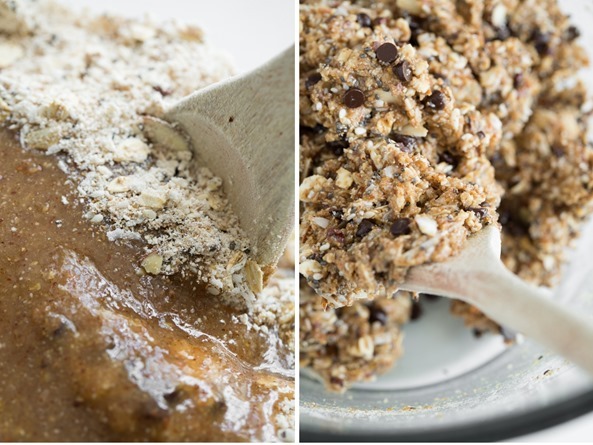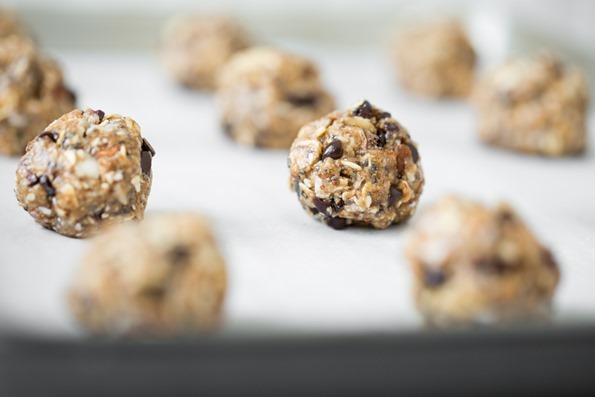 Just a quick housekeeping note: I'm using a new recipe card display (below) that Eric created for the site. However, I just noticed that the recipe is not showing up in my feed. This will hopefully be fixed soon, so not to worry!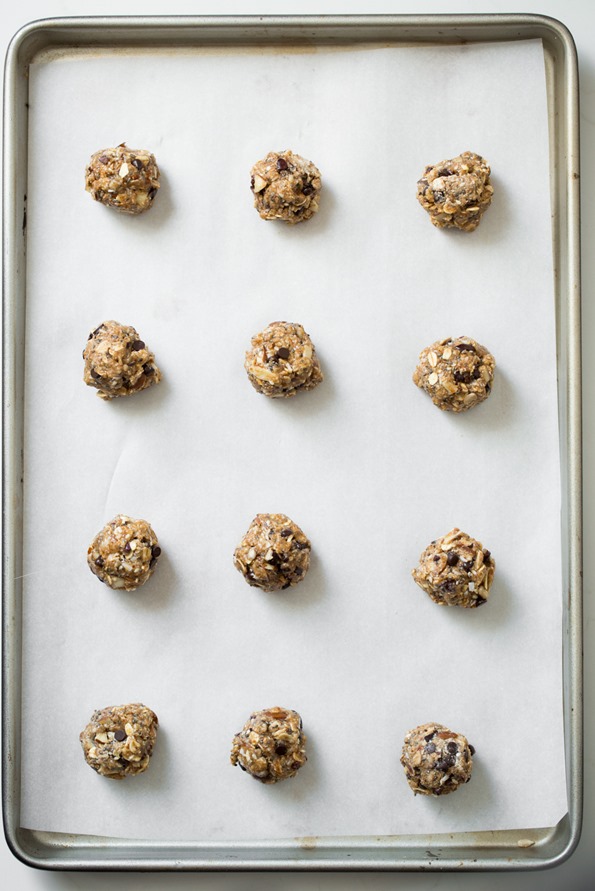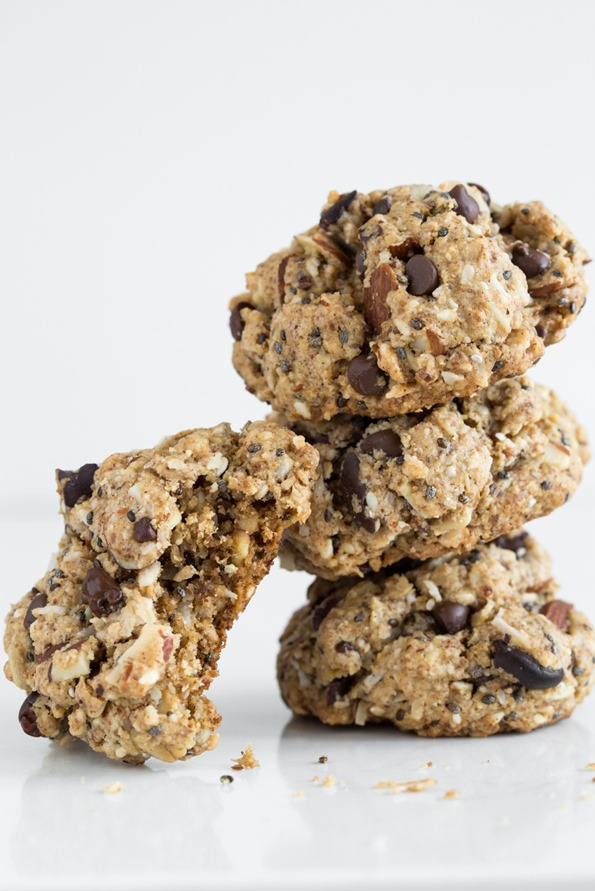 Soooooo, I'm basically looking for another excuse to make these cookies again real soon and I'm wondering if there is a demand for a totally nut-free version of this cookie? If so, let me know in the comments and I will try to come up with a nut-free version. It would be great to have the kiddos bring these to school. I think some schools are peanut-free while others are totally nut-free these days. What about sesame? Is that a no-no too? Fill me in, I'm outta the loop.
Also, you may have noticed that we have a new snazzy looking recipe display up there. That's thanks to Eric's handy programming work. If you notice any problems or encounter any issues with the print or email function, please let us know. We're also hoping to get a recipe rating feature at some point too.
Let's get social! Follow Angela on Instagram @ohsheglows, Facebook, Twitter, Pinterest, Snapchat, and Google+