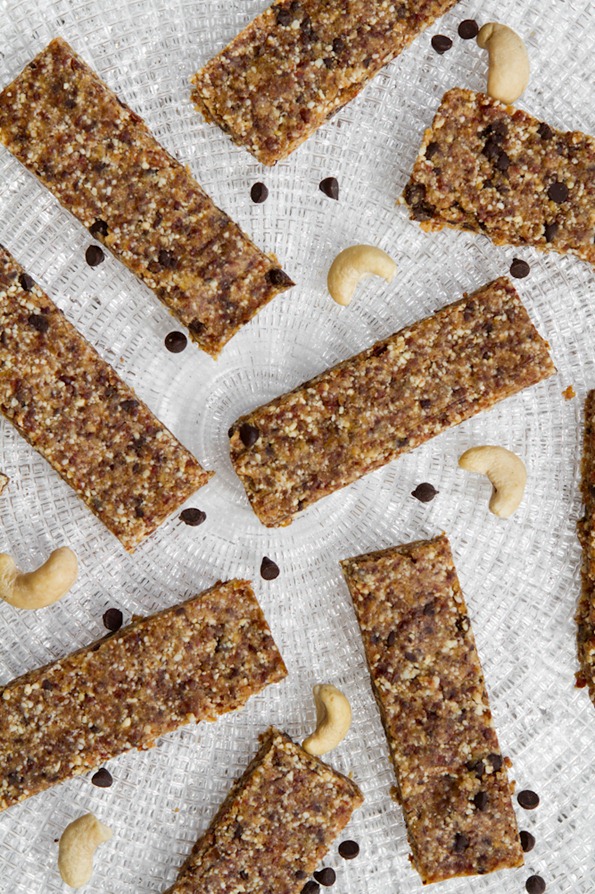 Oh, homemade Larabars. It's been too long. Really though, I can't say I've had a good reason to make energy bars. Let me tell you, my energy is in zero danger of plummeting any time soon. With all the recipe testing going down, my only challenge is trying not to pop the button off my pants from all this good food. The freezer is bursting at the seams; one wrong move and I'm pummeled in the face by a 10-pound solid chunk of homemade pasta sauce or chocolate pie. The last thing I need is an energy bar.
Eric, on the other hand, could use a portable snack. He plays in a volleyball league which meets for a few hours around dinnertime and he's usually famished by the time he sits down to eat dinner at 9 or 10 pm. Since I can't play in the league myself (I have a torn meniscus in my knee), I support him in the best way I know how – homemade snacks.
Of course, I enjoyed a couple bars (ok, ok and some dough!) – all in the name of taste-testing purposes of course. It's amazing how much of an appetite I can work up hovering over a food processor. Tell me I'm not alone.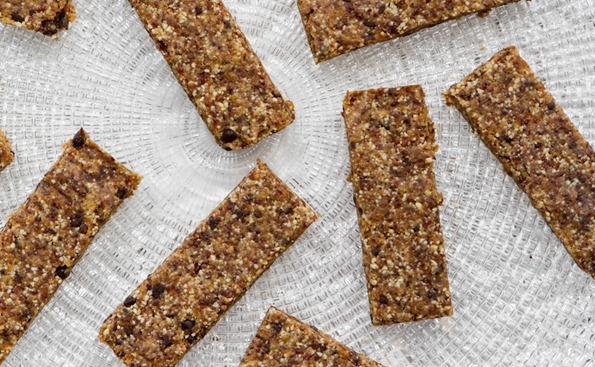 If you are looking for another tasty energy bar/ball recipe, check out my Dark Chocolate Cherry Energy Bites. Love those!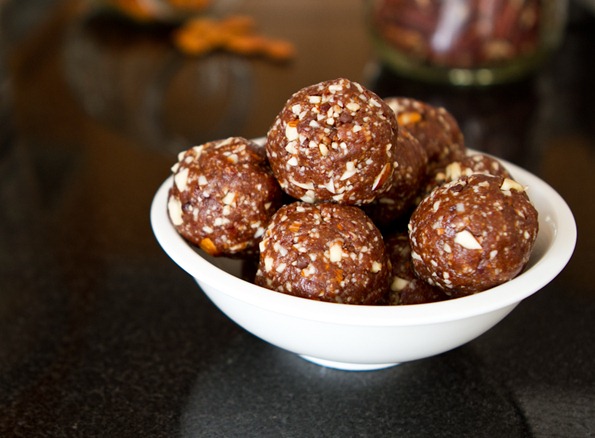 What's your favourite Larabar flavour of all time?
Let's get social! Follow Angela on Instagram @ohsheglows, Facebook, Twitter, Pinterest, Snapchat, and Google+