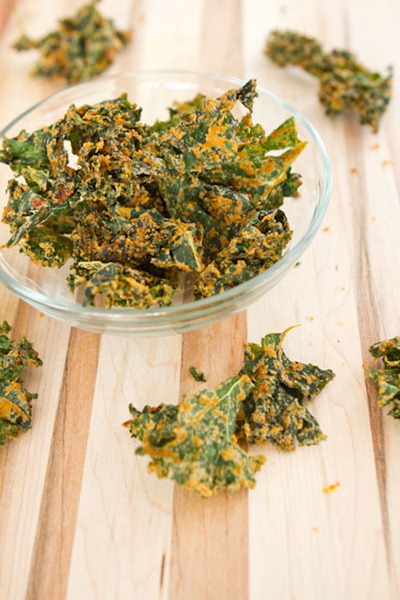 Eric has this new thing for kale chips.
Specifically, "cheezy" kale chips. The guy is practically obsessed. Every time we find ourselves in Organic Garage, he sneaks a bag of kale chips into the cart and then gets annoyed with me if I eat too many of "his" chips. I never thought I'd have to fight him for a dried up green leaf! When we first met, his vegetable consumption consisted of potatoes, lettuce, tomatoes, and corn. Eleven years later, I don't think there's a vegetable he won't eat. Give me time and I can wear down even the toughest critic.
Well, this kale chip obsession motivated me to dig out my rarely used dehydrator and start making kale chips again. Have you ever had cheezy kale chips? They are basically "chips" made from torn kale leaves which are coated in a "cheezy" cashew sauce and then dehydrated until crisp. They are ridiculously addictive. I personally cannot figure out how to make a batch last more than 1 day.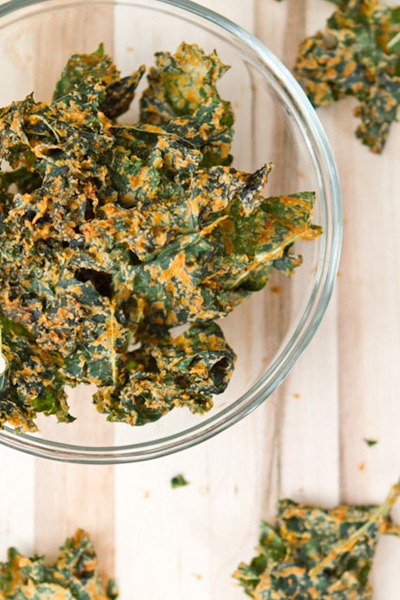 I've made Doug McNish's sour cream and onion kale chips many times in the past and they are always incredible. For this batch, I decided to make a new flavour with sundried tomatoes, basil, and other seasonings for a fun twist. Very tasty idea. I found myself just eating the sauce-covered pieces of raw kale before they even were put into the dehydrator. Always a good sign the recipe will be a success!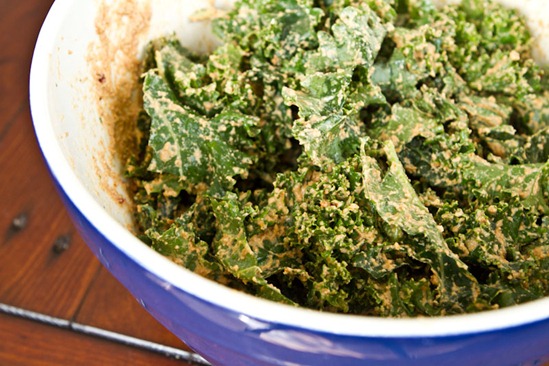 I spread out the batch on 3 trays and set the temperature to 105-110F. Then I left it overnight for about 12 hours until they were nice and crispy. I awoke to this.
Breakfast?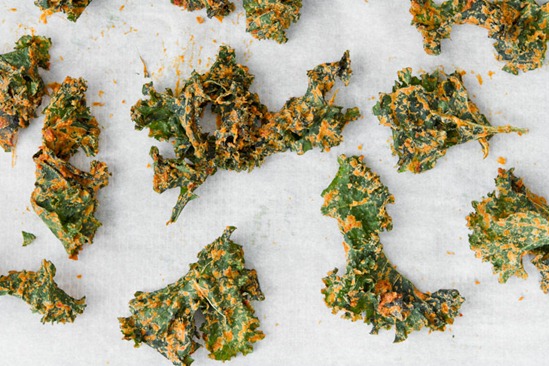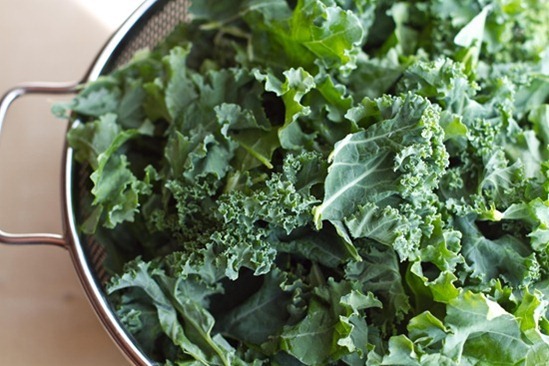 I bought my Excalibur dehydrator a few years ago when I was running the bakery. I have one of their largest models because I was making over 200 raw bars at a time in it. It was a bit insane. If I could do it again I would have a smaller model for personal use (they do have many sizes too). The Excalibur works well and I haven't had any issues with it. I do find the "humming" noise to be a bit annoying, so I like to dehydrate overnight whenever possible.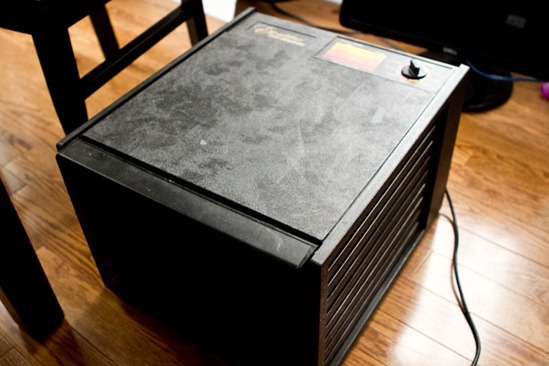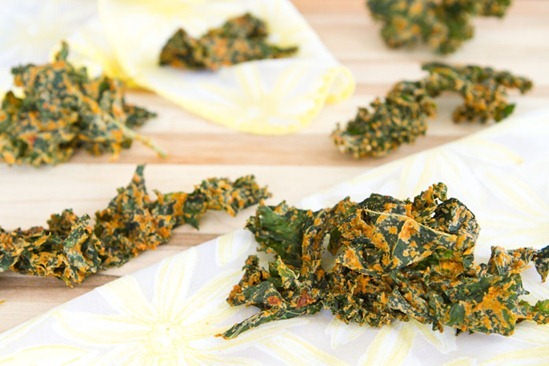 If any of you have a dehydrator, feel free to leave a comment with the brand and model as a few readers have asked me for recommendations. Bonus points if you have a recommendation for a reliable dehydrator at a low price!!
Now, I know you are wondering…well, can I use my oven if I don't have a dehydrator? I've been told that it's possible. If some of you have made cheezy kale chips in the oven, please leave a comment below and let us know what temp, method, and duration you used. Merci!
Let's get social! Follow Angela on Instagram @ohsheglows, Facebook, Twitter, Pinterest, Snapchat, and Google+