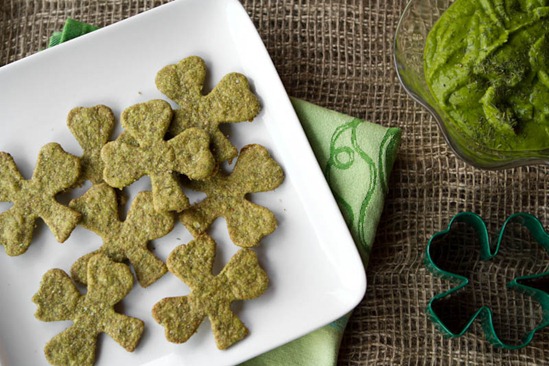 This has to be one of the easiest green recipes I've ever made, aside from the Green Monster. I've wanted to make green crackers for a while now, using spinach for the lovely green colour and burst of nutrition. Attempt #1 was adapting the gluten-free crackers with spinach. The dough was super sticky and it was just a big flop. I'll have to work on that one a bit more.
For attempt #2, I adapted the Homemade Wheat Thins I made a while back: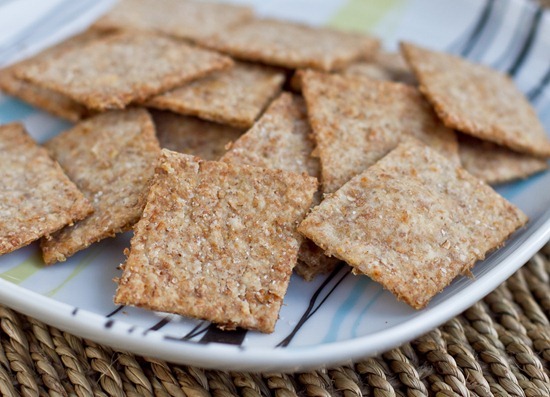 If you've made those crackers you'll know that the dough rolls easy and they taste much better than the store-bought version. It's almost impossible not to eat the entire batch in a day…or maybe that's just me.
The dough isn't the sticky, annoying dough that you fight with either. I was happy that the spinach crackers also followed suit…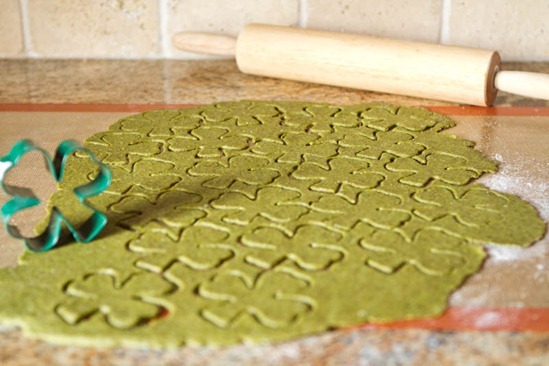 I picked up this shamrock cookie cutter at Bulk Barn the other day and somehow resisted the strong urge to buy Easter stuff…(help me)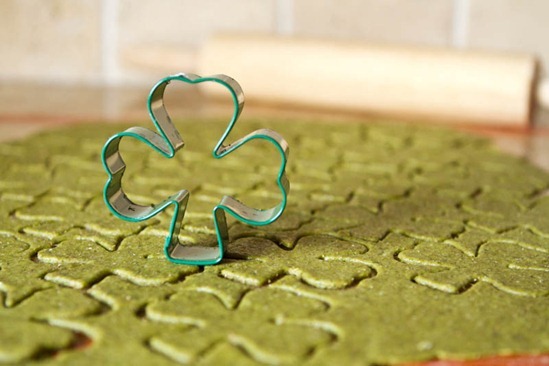 As you can see, the dough is a lovely bright green before baking! It's amazing what 1 cup of spinach can do. Imagine all that green power inside your body…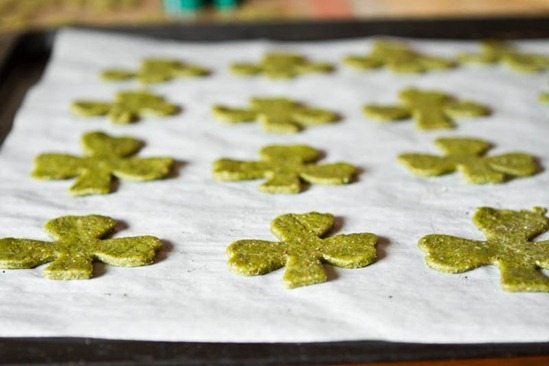 After baking, they are more of a pale green, but beautiful nonetheless.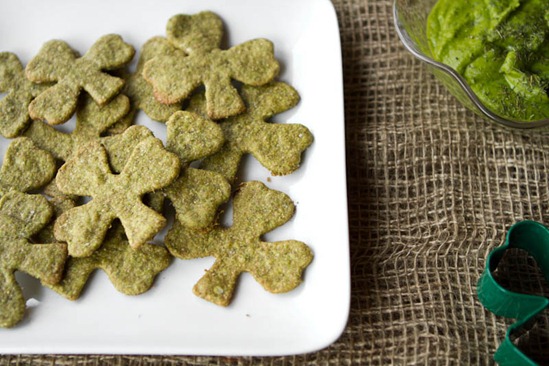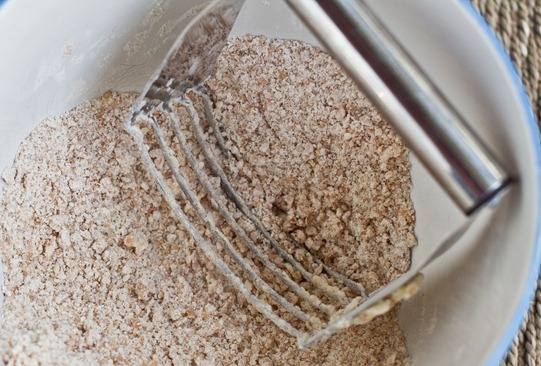 Don't be fooled by the long directions…this recipe took me just 10 minutes to throw together! I just like to be detailed for you. :)  I was in and out of the kitchen in 30 minutes flat.
To pair with the crackers, I added some hummus into my blender along with a touch of water and some spinach to make this gorgeous BRIGHT green dip!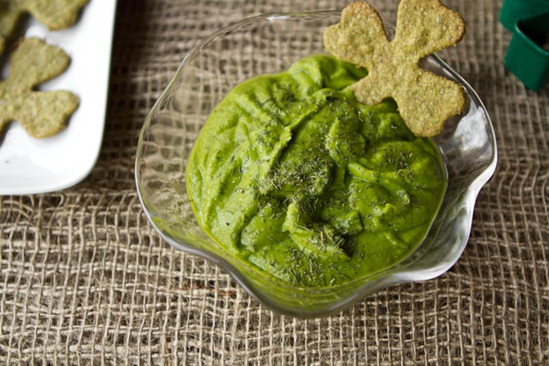 If you don't want to make green hummus, you can try making my favourite guacamole for another pop of green.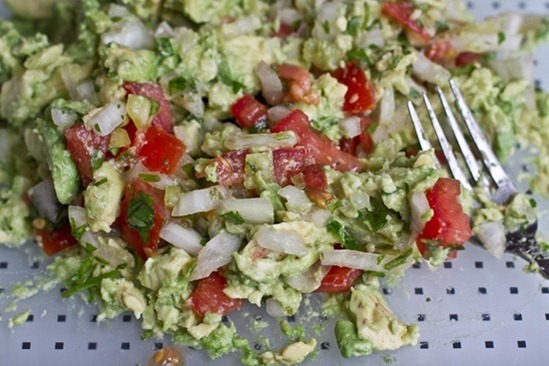 This batch made about 32 crackers…and they go fast! My suggestion is to double the batch if making for a group. No one wants fight club to break out on the dining room table.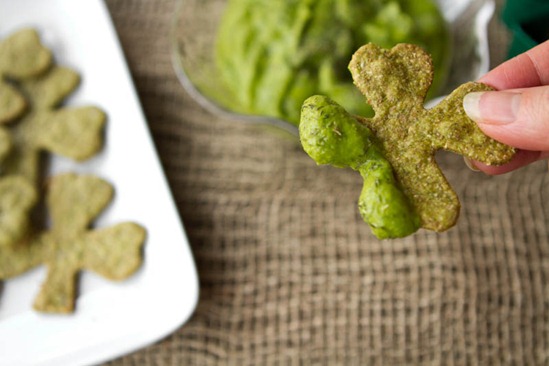 Serve with Homemade Baileys on its own or in a Green Monster, as some of you suggested the other day (really good!). Breakfast on Saturday morning? I think so.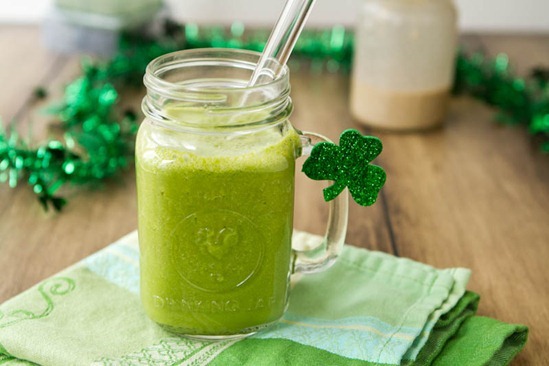 ~~~
Remember when I told you that I have news to share, but I wouldn't know exactly when that would be? In the words of Stephanie Tanner, how rude. bahah
Well, I can finally share the news this weekend…..finally! I don't know how I've waited this long because I'm an incredibly impatient person. By the way, it's not baby-related news, just in case the Baileys didn't confirm that for you…More deets to come!
Let's get social! Follow Angela on Instagram @ohsheglows, Facebook, Twitter, Pinterest, Snapchat, and Google+