Happy Friday!
Just a quick note about the pancake recipe I posted yesterday. I tried the pancakes this morning using a couple different methods after a reader mentioned the pancakes stuck to the pan after making a couple small substitutions. I went back into the kitchen to see if I could figure out why the pancakes might have stuck to the pan for someone else. For the first trial, I used an old skillet that wasn't non-stick. The pancakes completely stuck to the skillet, just as I suspected. I also tried using my non-stick skillet, but I didn't grease it first, and the pancakes stuck more than I'd like.
My suggestion is to use a non-stick pan and lightly grease it with oil before making the pancakes. I've made 5 batches this way and I didn't have any problems with sticking. I'm also not sure how modifications to the recipe will hold up, such as flour substitutions, so I suggest following the recipe as written. It's really anyone's guess when changing a vegan & GF recipe!
In other news, I have a cute, little dessert for you today that is a cinch to whip up.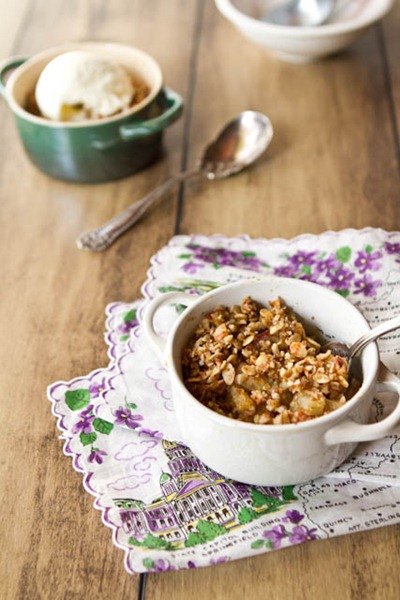 I had a couple pears on their last legs and thought it would be fun to make a 2-serving pear crisp in tiny little 8-oz ramekins.
Sometimes it's nice to make a smaller portion when you don't want to spend a lot of time prepping ingredients. It's just enough to satisfy the sweet tooth!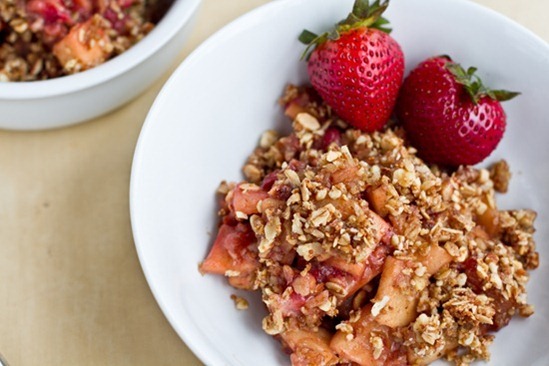 Using my Strawberry Apple Breakfast Crisp (image above), I cut it down to make just two servings and then swapped out the fruit and spices. The result is a healthy pear crisp that is just sweet enough without going overboard.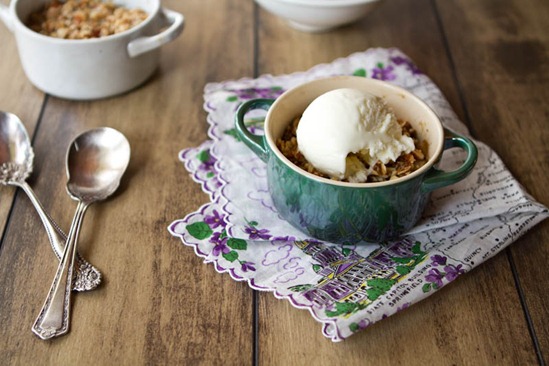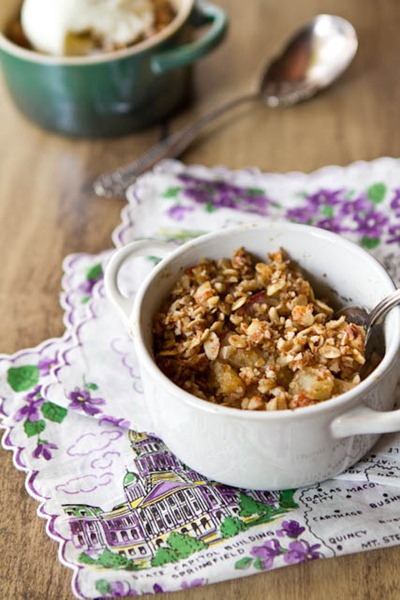 A light and healthy dessert that will leave you feeling refreshed and satisfied just in time for spring!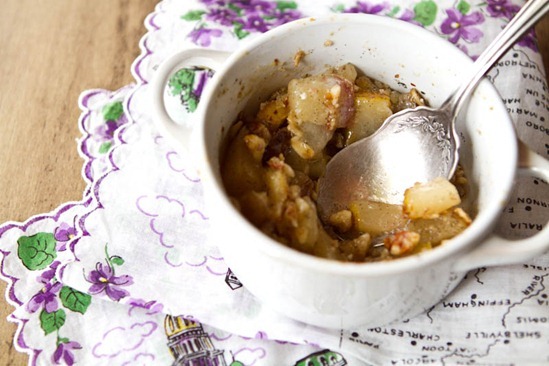 You can serve it naked, but I definitely recommend serving it with a scoop of vegan ice cream. :) That one is a no brainer. The ice cream gets all melty and warm, creating a gooey, comforting dessert.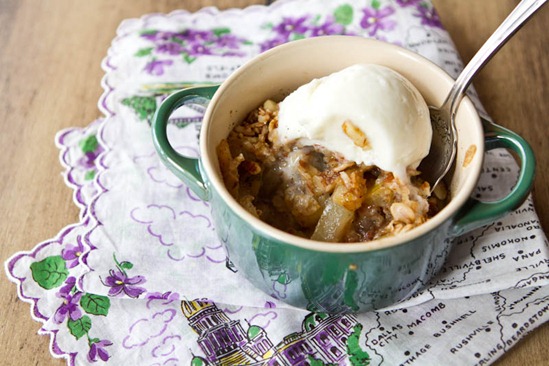 Can I just say how pumped I am over the spring-like weather forecast next week?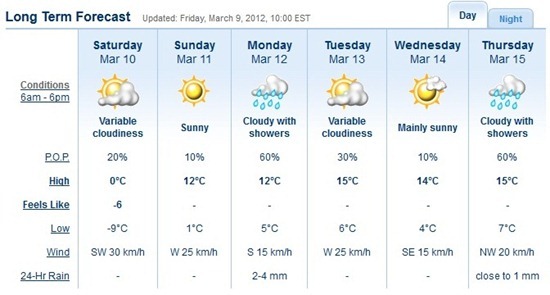 Anyone else being blessed by warmer weather?
Let's get social! Follow Angela on Instagram @ohsheglows, Facebook, Twitter, Pinterest, Snapchat, and Google+