Remember this fun layered salad I had from Whole Foods while in Arizona?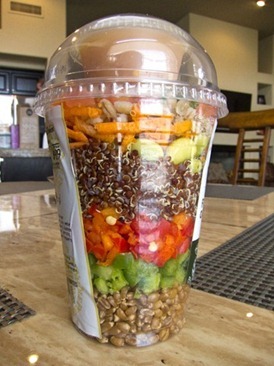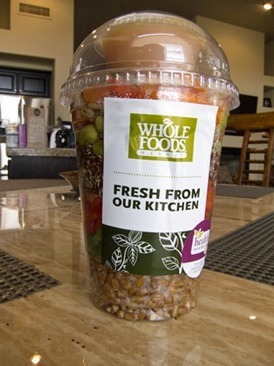 I believe I said, "Mark my words, this will be the first thing I make when I'm on Canadian soil."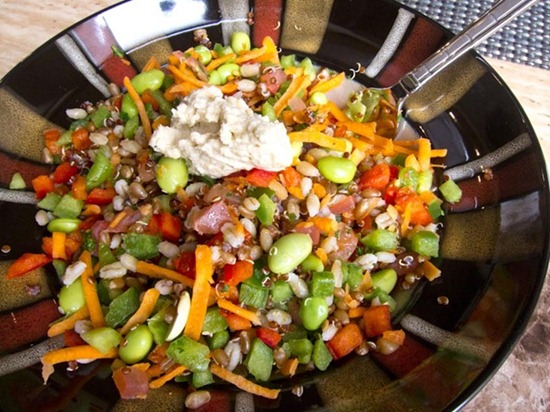 Ok, so it wasn't technically the first thing I made (not even close if you could see all the recipe testing I've been doing), but at least I remembered to make it at all. Miracles do happen.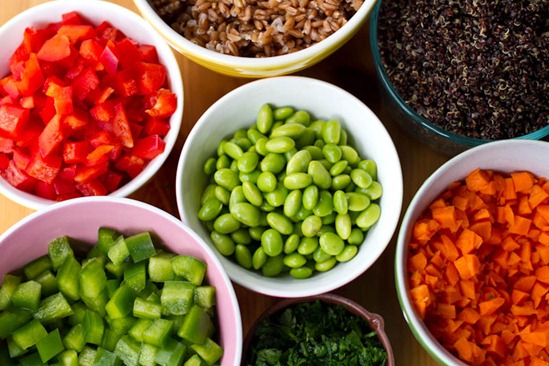 With a salad this simple, it really wasn't difficult to recreate at home. The most difficult part was judging how much of each vegetable/grain I would need and then figuring out how many mason jars and servings it would make. There are a lot of scribbles in my notebook!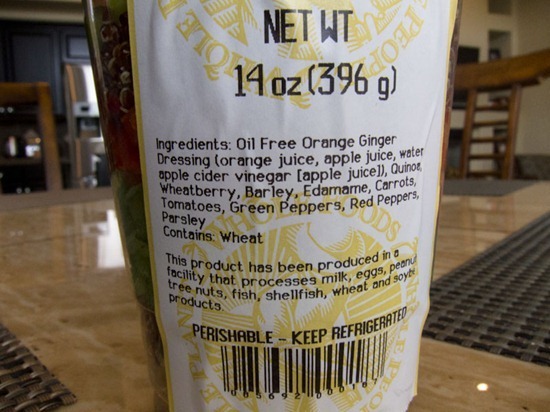 The first thing I did was test out my own version of the Oil-Free Orange Ginger Dressing.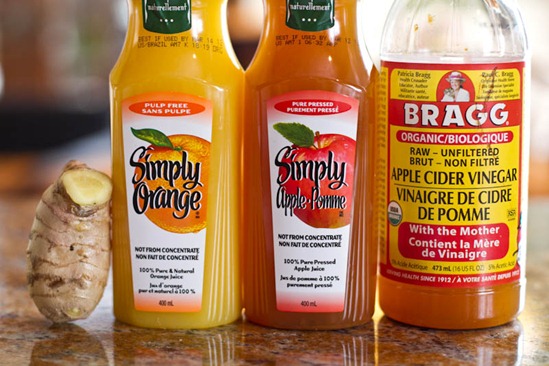 After a few trials, I was happy with the dressing, keeping in mind how light and simple the Whole Foods dressing was. This isn't a thick or hearty dressing, but simply a light accent to highlight the flavours in the salad. I also added in fresh lime juice to give it a fun twist! Love that kick of lime.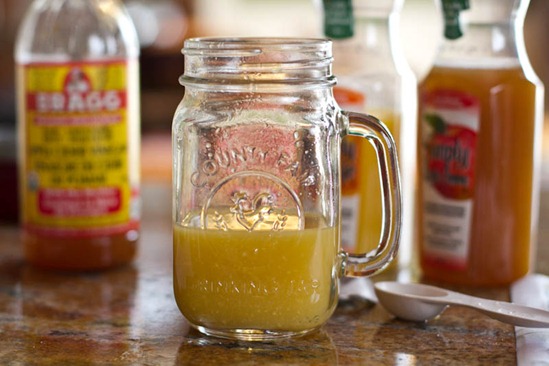 Now, moving onto the salad. I decided to do without the barley in the salad, because I really didn't want to cook 3 grains on the stove top. Two is plenty for this salad! While I cooked the quinoa and wheatberries on the stovetop, I chopped the vegetables. Oh and I did without the tomatoes because out of season tomatoes are just tragic, aren't they?
After everything was ready, I started layering, while looking at the original Whole Foods salad as I went. I made four 500-ml mason jars worth, with some grains leftover. The salad will last for about 5 days in the fridge, so this works perfectly for easy lunches to make ahead of time. I've also included the exact measurements in the directions, if you'd like to replicate the mason jar layering.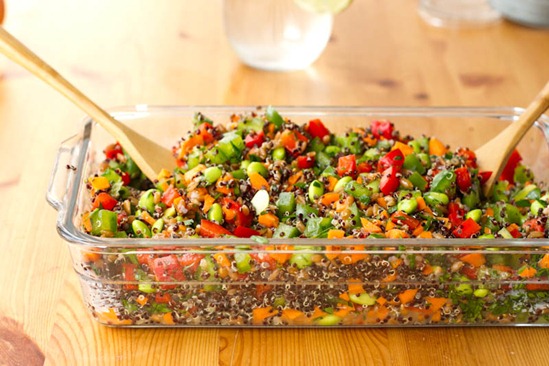 Or, if you aren't into layering, just dump it into a big bowl or container and mix it up! This is actually what I ended up doing because I brought the salad for a family get together on the weekend. Or you could layer it, I'm sure, in a large glass bowl too. The salad turned out incredibly fresh, light, and just like the one I remember devouring from Whole Foods.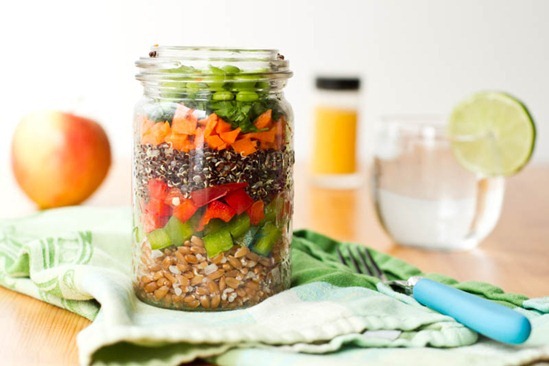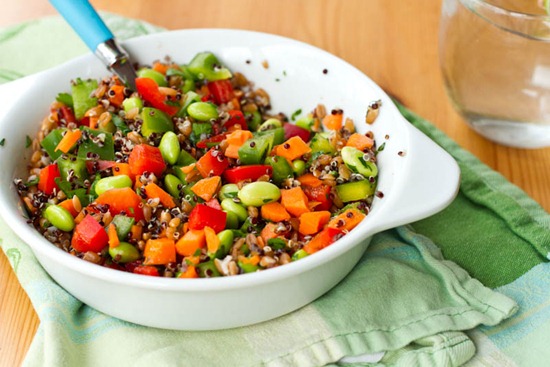 Mark my words, this is one healthy salad that will keep you going all week long. Just don't forget to have a piece of cookie dough fudge for dessert.
Let's get social! Follow Angela on Instagram @ohsheglows, Facebook, Twitter, Pinterest, Snapchat, and Google+