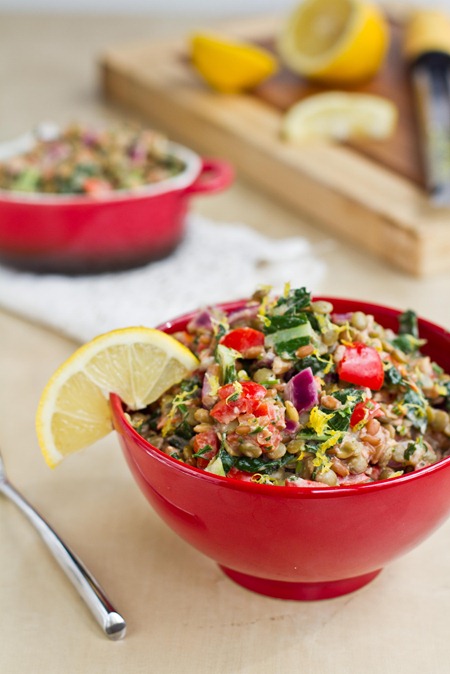 This week, the first sign of flowers and leaves put me into full Spring mode. My meals have been fresher than ever and I'm feeling on fire energy wise.
It's about time!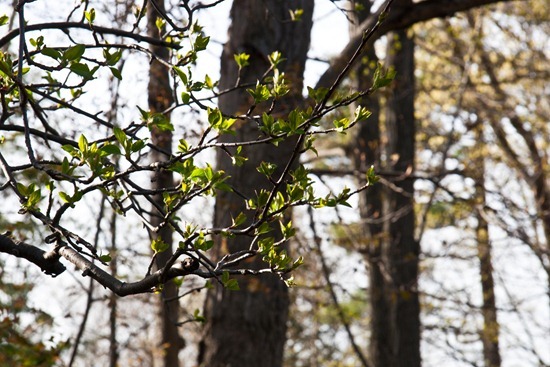 The hot yoga sessions are also helping tremendously. (Thank you, by the way, for your great comments yesterday.) I've been to 4 hot yoga sessions now and you could pretty much say that I'm addicted. But, more on that later.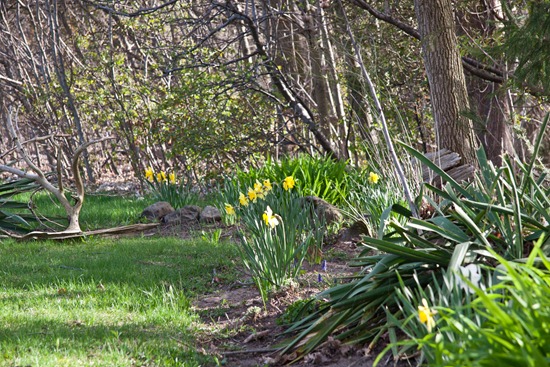 [We need to mow the lawn and weed the garden! eek…it begins]
Yesterday, I was craving an old favourite- the Protein Power Goddess Bowl that I adapted from The Coup Cookbook. I've been smitten with this salad since I made it last year and the tahini-Lemon dressing is just to die for!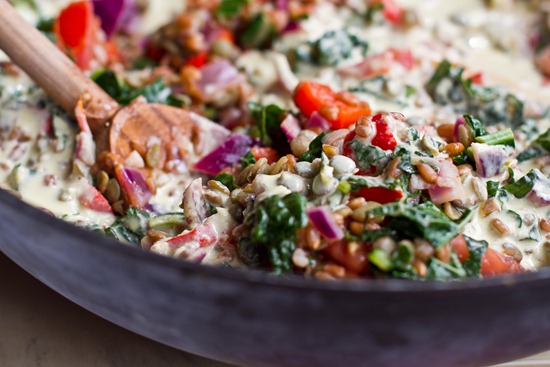 My mission yesterday was simple: To lighten up this salad for Spring.
I wouldn't call this salad heavy per say, but I was never crazy about the 1/2 cup of olive oil that the original recipe calls for. I knew with a bit of work, I could create a lighter Tahini dressing that would taste just as tempting as the original.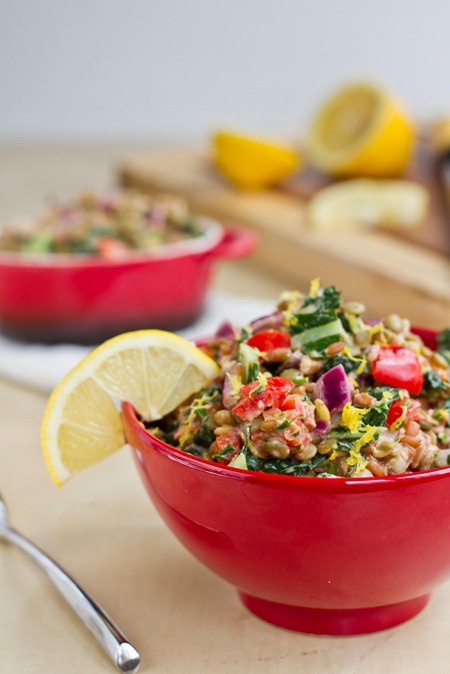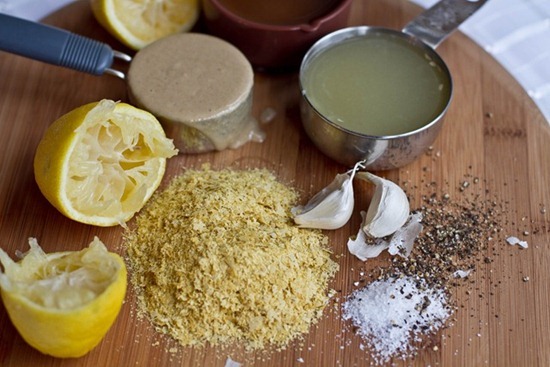 Lightening up the Tahini-Lemon dressing was a huge success! I cut down the oil by 75% and the dressing still tasted wonderful.
Here are the changes I made to the lightened up version:
I added another garlic clove (to make 3) (to add more flava!)
I added 2-3 more tbsp water (to thin it out more)
I was worried the taste would be compromised but it was just as addicting like I remembered. Even if you don't want to make this lentil salad, you could always make the dressing and use it for salads all week long. It is truly one of my most loved homemade dressings to date.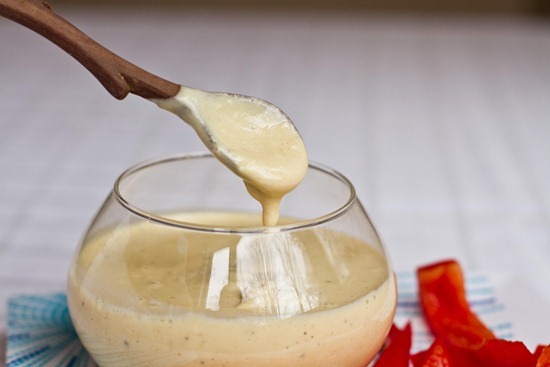 Lightened Up Tahini-Lemon Dressing
Adapted from Tahini-Lemon Dressing.
Yield: Just under 1 cup of dressing
Ingredients:
1/4 cup Tahini
2 garlic cloves
1/2 cup fresh lemon juice (about 2 lemons)
1/4 cup Nutritional yeast or a bit more, to taste
2-4 tbsp Extra virgin olive oil, to taste
1 tsp kosher salt + freshly ground black pepper, or to taste
3 tbsp water, or as needed
Directions:
1. In a food processor, add all ingredients and process until smooth. Makes just under 1 cup.
Once you cook your desired grains and make the dressing, you simply sauté some vegetables of your choice until tender.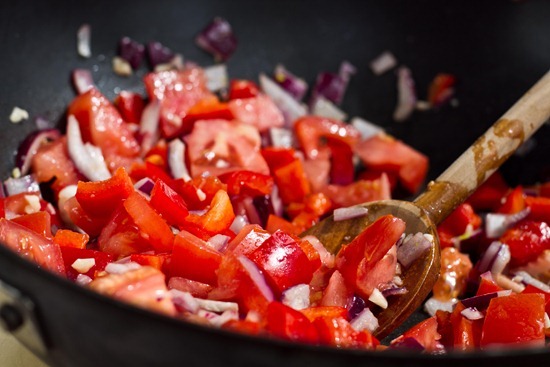 Yesterday, I added Lacinato Kale instead of spinach and I loved it! It's less bitter than regular kale.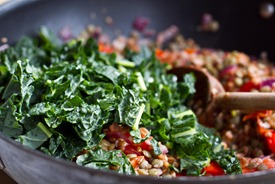 Mix in your grains and dressing.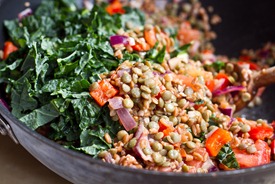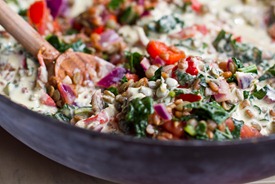 When it's all cooked, remove from heat and stir in the minced Parsley for another kick of fresh flavour.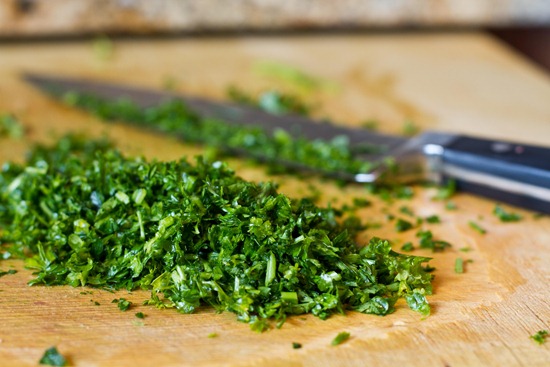 Taste test… Uncontrollably!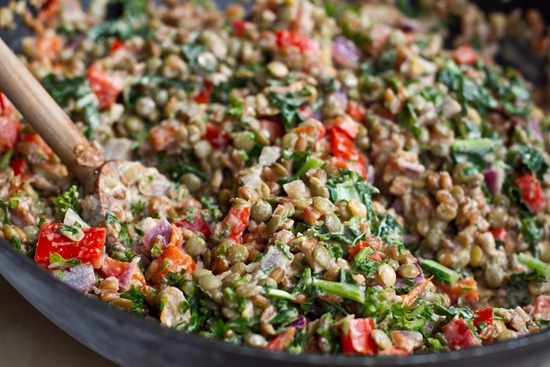 Serve with a lemon wedge and zest and you have yourself a protein and fibre packed dinner! It's creamy & comforting, with a tangy kick that is just irresistible.
This will definitely be my go-to version of this salad from now on. We didn't miss the 6 tablespoons of oil at all.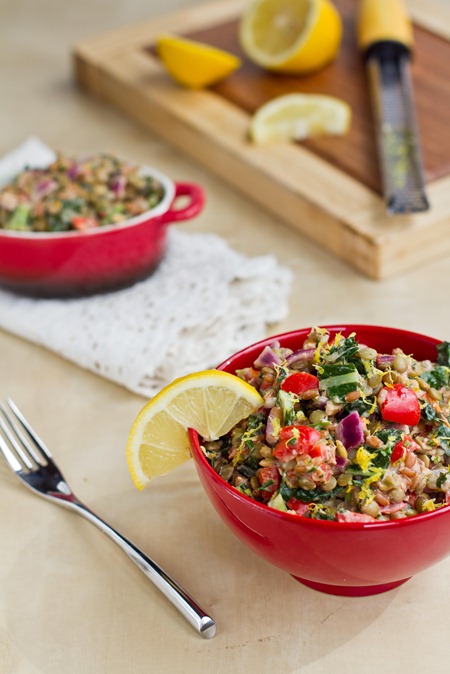 Have a good one!
Let's get social! Follow Angela on Instagram @ohsheglows, Facebook, Twitter, Pinterest, Snapchat, and Google+