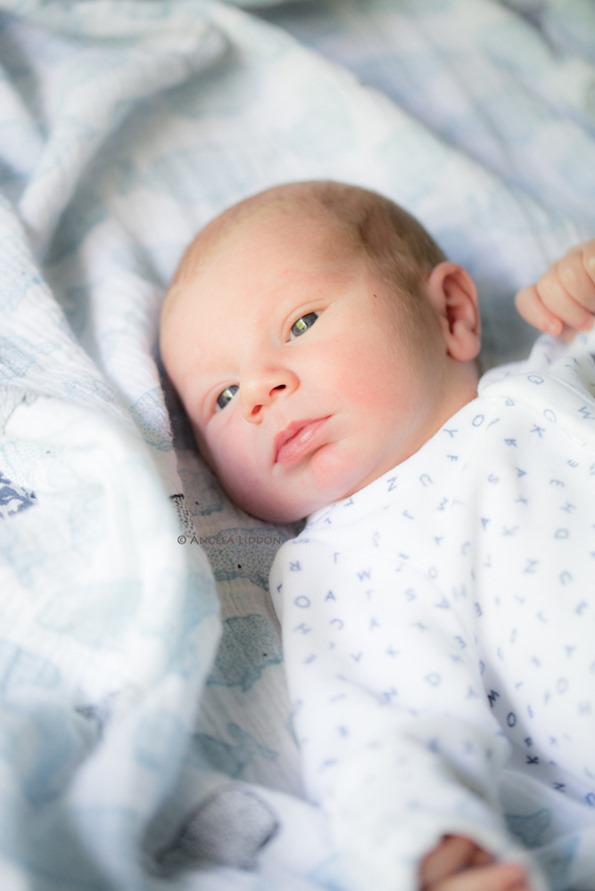 I'm so excited to introduce you to our newest bundle of joy!
Arlo is home after a fast and furious entrance into the world this past Wednesday. We're so happy and in love. I honestly don't know how we ever lived without this little snuggle bug. He's just so stinkin' sweet. I want to freeze time because I know how quickly it flies. At 6 days old, it already seems like it's going by way too fast, which I know probably sounds crazy.
Adriana is pretty smitten with little brother too; she's assumed the role of doting big sis, making sure she lets us know if his blankie or hat falls off ("Hat off, hat off!") and showering him with kisses and some "Wake up, Arlo!" screams for good measure. And questionable poking, lots of questionable poking.
This labour was completely different from the first. It started very slowly and sporadically over the course of a few days, and then it suddenly became fast, dramatic, and intense very quickly (just like my midwife warned). There were tears and f-bombs dropping, and that was before I even got to the hospital. I'm working on writing Arlo's birth story, and I'll link to the post here when it's up! Right now it's just a ton of random point form (with a few funny moments told by Eric…lol). I also have a few recipe posts planned for the coming weeks, so keep your eyes peeled for those, too.
Thanks again for all of your well wishes over the past week. It really means the world to us!
With love from the (sleepy) Liddons,
xo