Happy Friday everyone!
I got home a bit early tonight because as luck would have it the traffic wasn't bad at all tonight! Bonus!!
Everyone at work thoght I was crazy for being at work when I had such a bad fall. Everyone was telling me to go home- even my boss this morning! lol. I just feel too bad missing work…I don't know what it is, but I feel guilty when I have a huge pile of work sitting on my desk.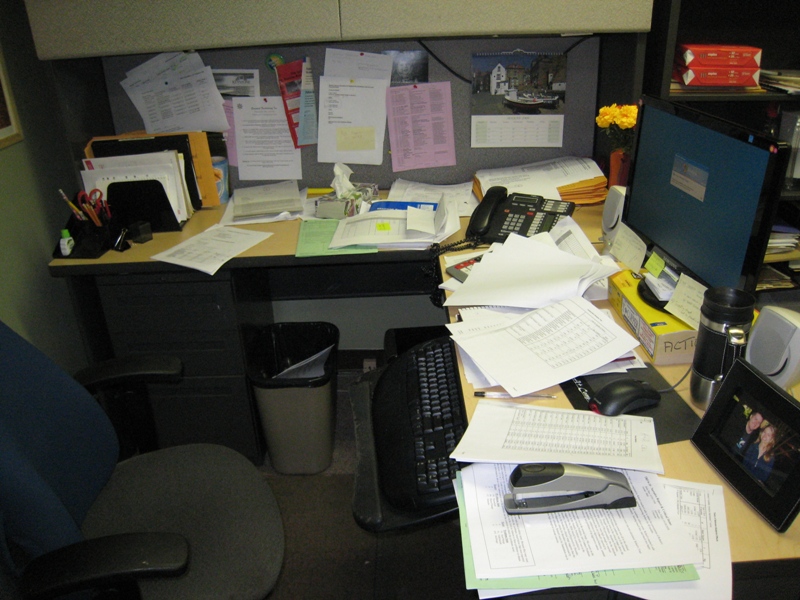 Yikes!
Eric even got home early tonight :D He is washing romaine lettuce as I type. Ahhh life is good! I could get used to this! Sketchie is sitting on a moving box watching Eric in the kitchen, lol. He loves being around the action!
~~~~~~~~~~~~~~~~~~~~~~~~~~~~~~~~~~~~~~~~~~~~~~~~~~~~~~~~~~~~~~~~~~~~~~~~~~~~~~~~~~~~~
Last night I was looking through old Sketchie pictures and I knew I had to post some of these on the blog!
Did I have the cutest kitten ever, or what!??? Sketchie was the most adorable kitten…awwww….and he is very wild (still to this day!) as you can tell from the pictures!!! haha. He is a Bengal cat and has 7th generation Asian Leopard in him (which gives him the beautiful 'rosettes' or spots). Bengal cats are known to be dog-like and well Sketchie is just down-right wild! He loves to hunt. :)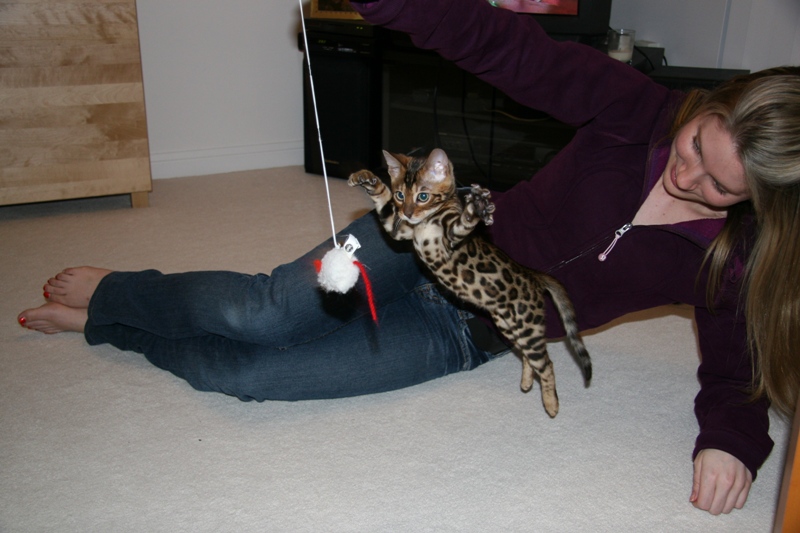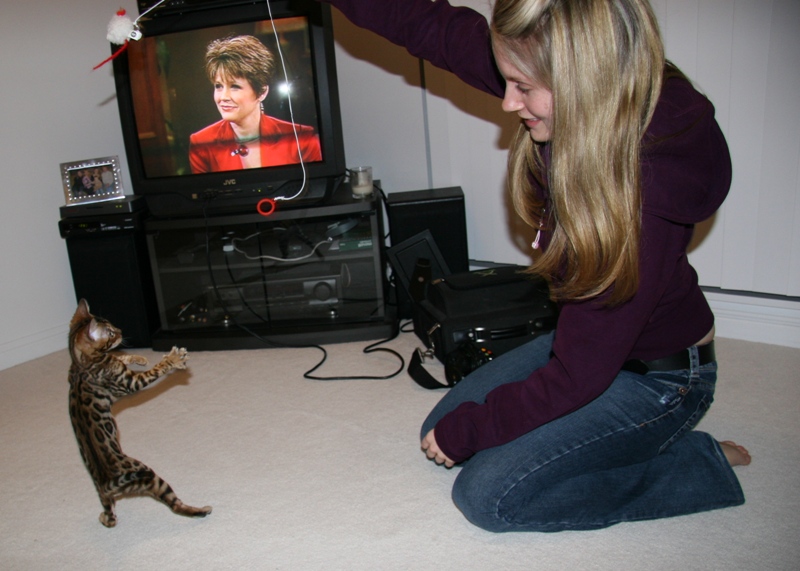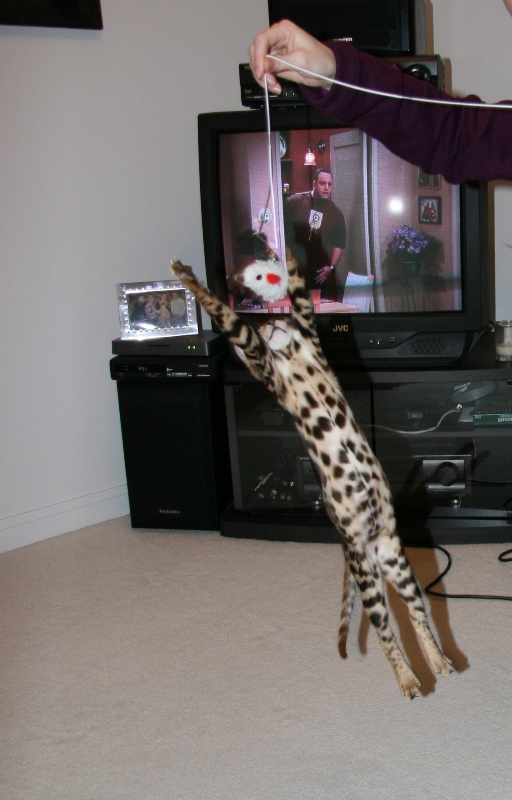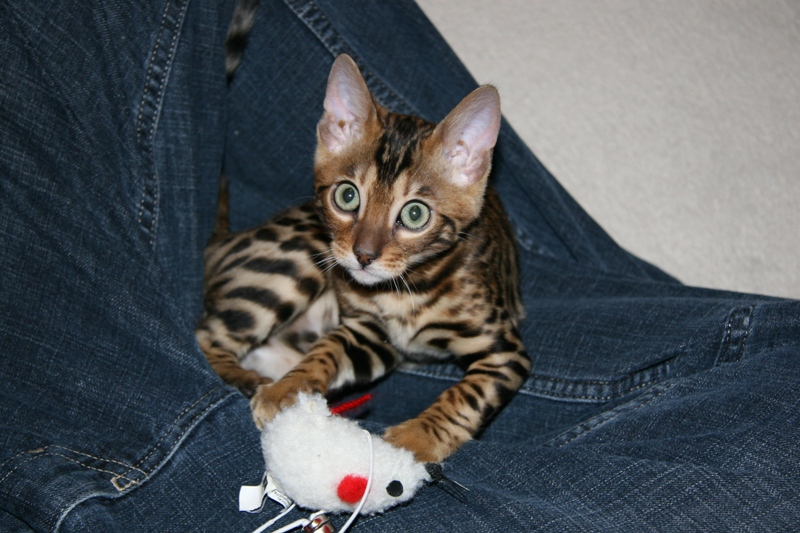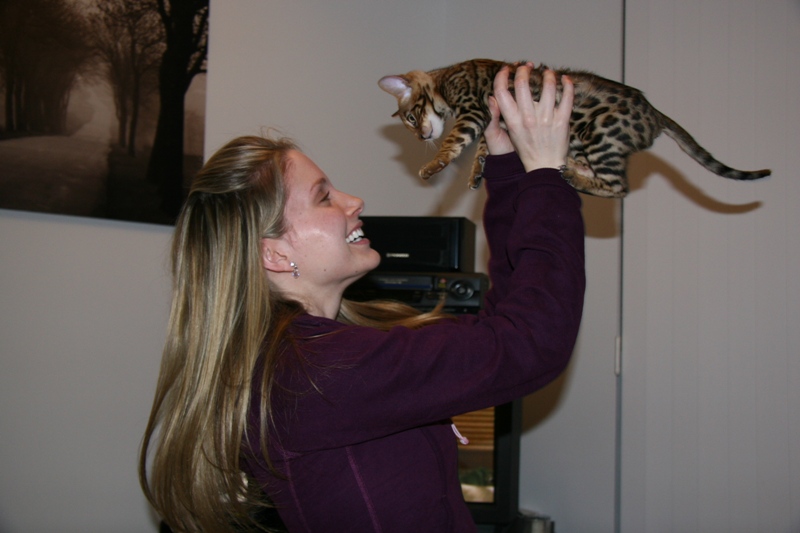 Ok I am off to make a delicious stir-fry for dinner!
Stay tuned tonight for the Love It or Hate It poll recap! My dinner post, and some FAQ's!
The fun just never stops around here! hahh… :D
I am so clever that sometimes I don't understand a single word of what I am saying.

~Oscar Wilde (LOVE THIS QUOTE! LOL)