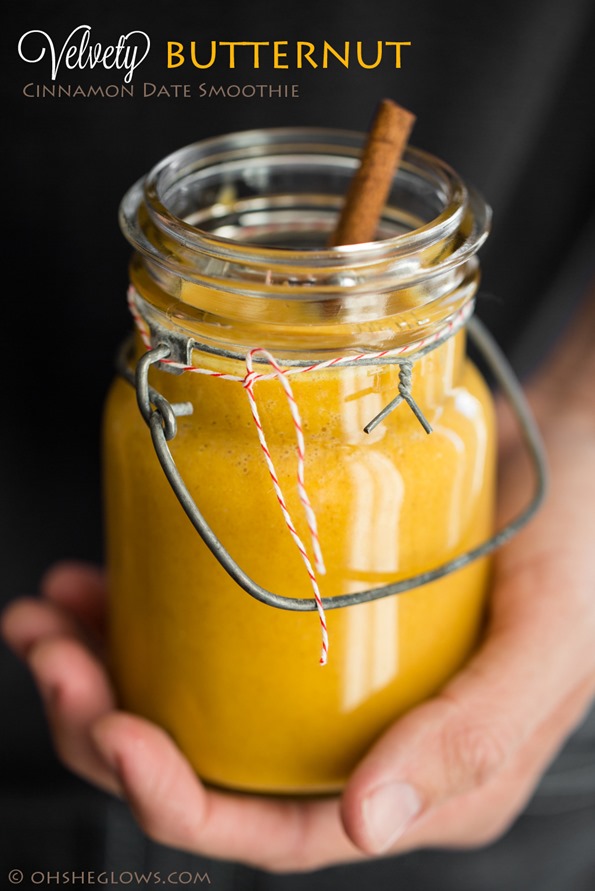 I can't think of a better way to ring in this beautiful fall weekend than to make this creamy smoothie packed of good-for-you ingredients. It's a spin off my popular Pumpkin Pie Smoothie for Two and as much as I love the previous smoothie, this one wins by a landslide. This version today is also made without banana, so those of you who asked for a banana-free version will be able to enjoy it too. I got your back!
Instead of going the pumpkin route, I decided to make use of some freshly roasted butternut squash –always a good idea! Roasted squash tastes downright dreamy in this smoothie, but if you want to use canned puréed squash that should work just fine too. Just promise me you'll get this in your belly stat.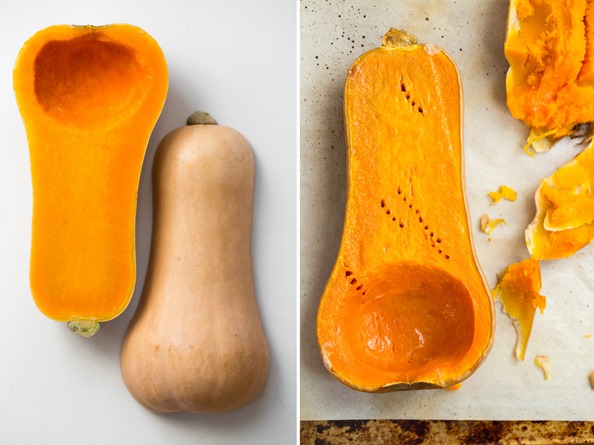 To sweeten the smoothie naturally, I used "nature's candy" – otherwise known as Medjool dates. Soft, juicy, plump, with notes of caramel, what's not to love? Spices like cinnamon, cloves, vanilla, and ginger take it over the top. Eric said, "This would be great served at a Thanksgiving brunch." I would have to agree; that is, if they can pry it from your death grip…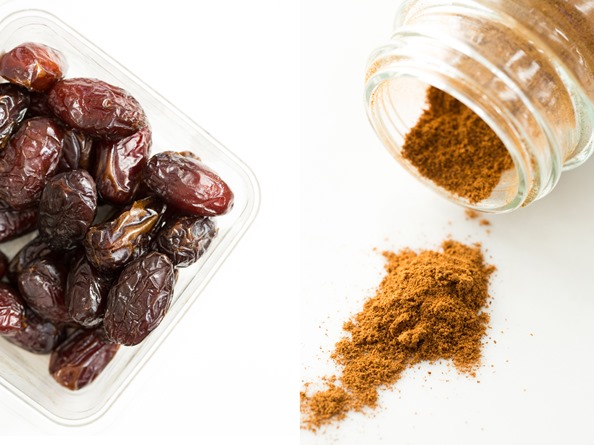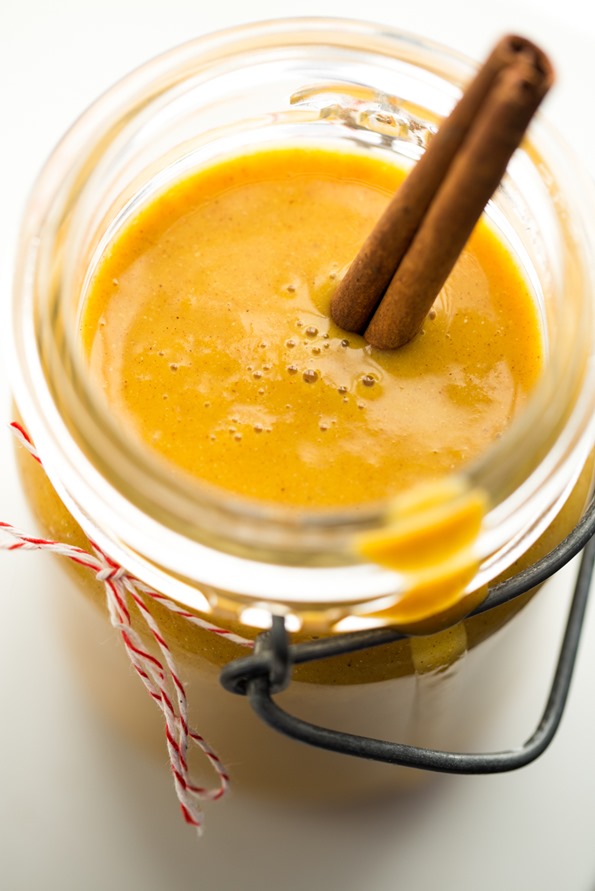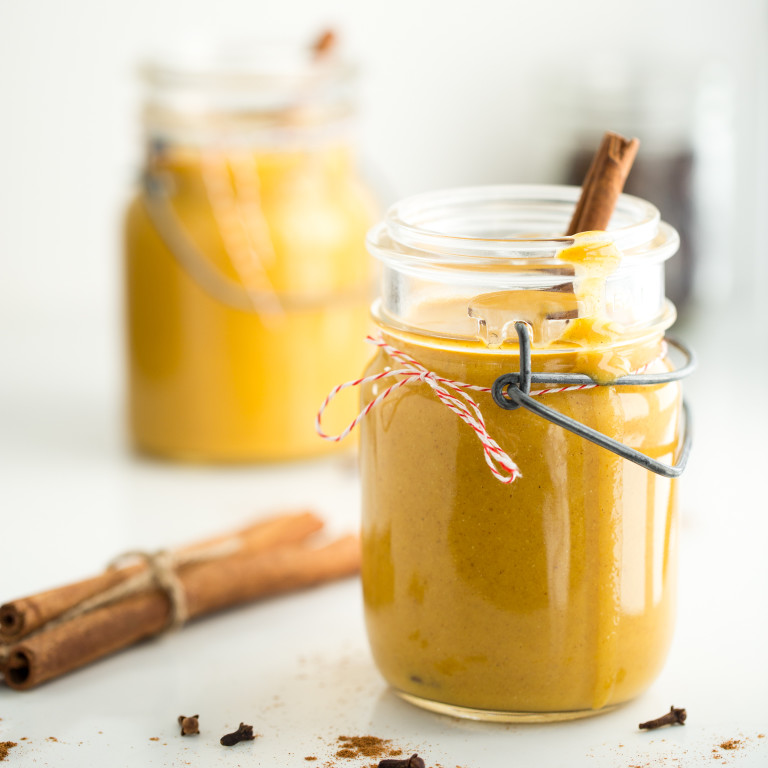 Velvety Butternut Cinnamon Date Smoothie
Vegan, gluten-free, grain-free, oil-free, refined sugar-free, soy-free

Yield

3.5 cups (2 glasses)
Prep time

Cook time

Total time

Creamy, velvety, and downright dreamy this is the perfect smoothie to kick off the fall season and make use of roasted butternut squash! This batch makes a generous amount - enough for two glasses to share with a loved one (or one thirsty smoothie maker!). You can also make this for a Thanksgiving brunch and share it with a crowd. It would make a lovely addition to any breakfast. If you'd like to use canned squash that should work fine too. I would use a bit less, about 3/4-1 cup of purée, adding to taste. It probably goes without saying, but pumpkin would be a nice substitute for butternut. Adapted from Pumpkin Pie Smoothie for Two.
Ingredients
1 cup + 1/2 cup almond milk
1 cup + 1/4 cup (packed) roasted butternut squash or 3/4-1 cup canned puréed squash
3-4 large Medjool dates, pitted
1 tablespoon chia seeds
1-2 teaspoons cinnamon, to taste
1.5 teaspoons pure vanilla extract
1/2 teaspoon ground ginger
sprinkle of ground cloves
5-6 large ice cubes, or as needed
Directions
To cook the squash: Preheat oven to 400°F and line a baking sheet with parchment paper. Slice the stem off the squash (optional) and slice the squash in half lengthwise. Scoop out the seeds with a spoon. Brush a bit of oil on the squash and sprinkle with a pinch of salt. Place squash on the baking sheet, cut side up, and roast for 35-50 minutes, until fork tender and golden brown on the bottom. Allow to cool.
For the smoothie: Add all smoothie ingredients into a high speed blender and blend on high until smooth, adjusting the spices as needed. Serve immediately & enjoy!
Tip:
Note: To make this nut-free, use a nut-free non-dairy milk such as coconut or soy milk.
Nutrition Information
(click to expand)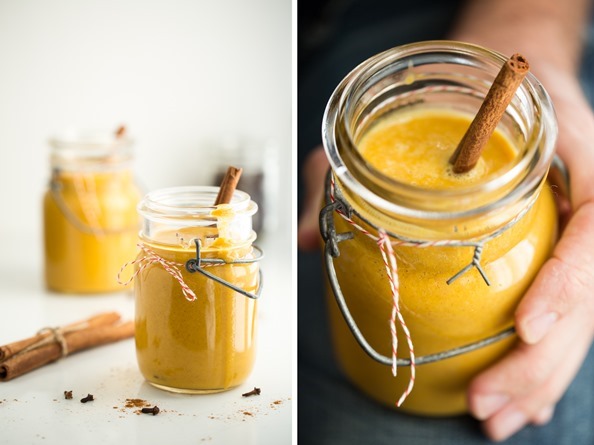 P.S. – Thank you a million times over! Find out more about farm Sanctuary's "What Did U Do?" campaign in Monday's post.
Happy weekend!