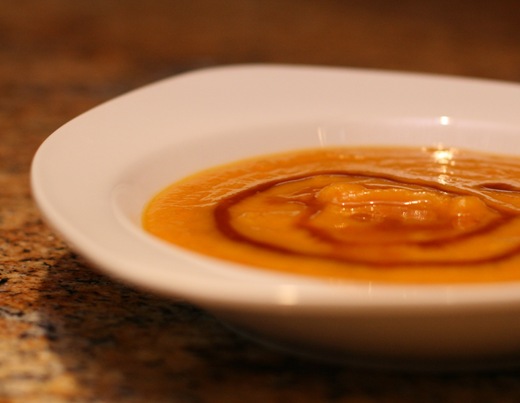 Brrrrrrrrr.
Its chilly.
Not Alberta chilly, but chilly.
The arrival of OSGMOM also brought Southern Ontario's first cold snap of the Winter season. On Thursday, wind chills were around -22C (-4F). Northern Ontario was also pummeled with over 90cm of snow in some areas. Yeeps!
I sprung into Canadian Girl Survival Mode this week. Every winter she surfaces with the only mission to…
Stay.
Warm.
How do you know you are in a cold snap? Well, let me tell you:
You run the kettle all day long, even when you already have a full pot of tea made- you always need hot water ready, 'just in case'
A cold beverage isn't even an option until at least April
You currently have so many blankets on your bed you wake up in a hot sweat at 5:30am
You sleep in long johns and start thinking they are pretty damn sexy
You put the space heater so close to your body your zipper melts
Your cat starts to sleep in the cabinet with the door closed for days on end
You decide that picking up your mail isn't worth the walk down the driveway after all
You start eating copious amounts of soup until people start asking if you are on a special soup diet
Vegan Sweet Potato & Pear Soup
This is a traditional Holiday Soup that will warm your heart and soothe your taste buds. It would be fabulous on Christmas Eve, Christmas Day, Boxing Day, or even on New Years Day.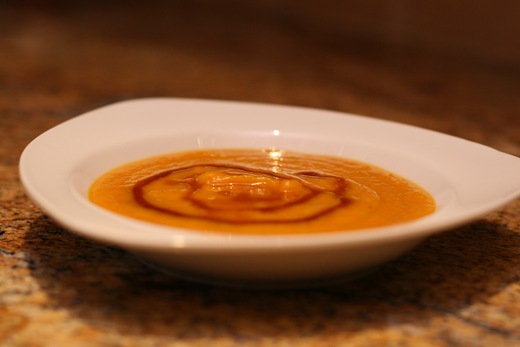 [print_this]
Ingredients:
1 tablespoon vegan margarine
1 small onion, chopped
1/4 cup chopped carrot
1/4 cup chopped celery
3 medium-sized sweet potatoes, peeled and diced
2 pears, peeled and diced
1/2 teaspoon dried thyme
1 teaspoon paprika
5 cups vegetable broth
1/3 cup coconut milk
2 teaspoons maple syrup, or to taste
2 teaspoons lime juice, or to taste
salt and freshly ground pepper to taste
Directions:
In a pot, heat margarine on medium heat. Add onion, carrot and celery and sauté for 1 minute. Add sweet potatoes, pears and thyme and sauté for about 2 minutes. Add paprika and veggie broth. Bring to a boil and simmer for 15 minutes or until sweet potato is soft.
Puree in a blender or food processor until smooth. Return to pot. Add coconut milk, maple syrup and lime juice. Simmer for 5 minutes. If soup is too thick add a little extra broth.
Season with salt and pepper, adding more syrup or lime juice as needed. Drizzle with maple syrup if preferred. Can be made up to 2 days ahead of time.
Total Prep time: 30 minutes. Cook time: 30 minutes
Adapted from Food & Drink Magazine
[/print_this]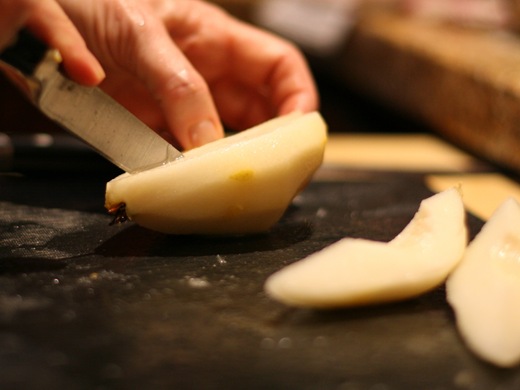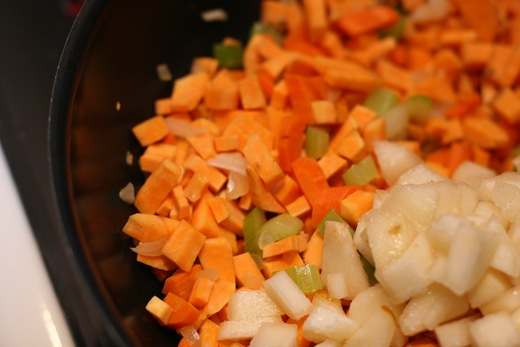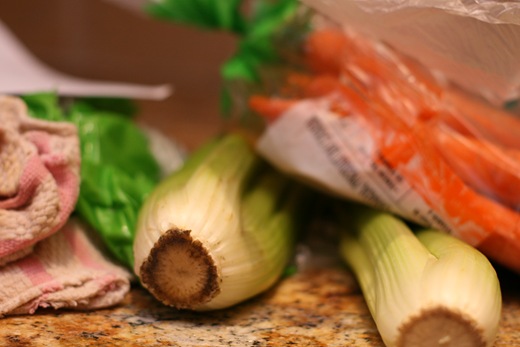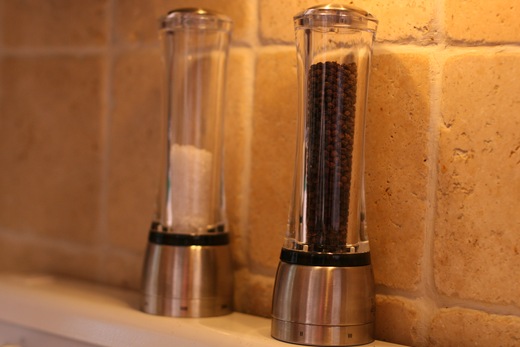 After we blended the cooked veggies and broth, we each had a little taste and wow was it ever magnificent!
Rich yet light, sweet yet savoury. So many complex flavours that went so well together. The little kick of lime was genius.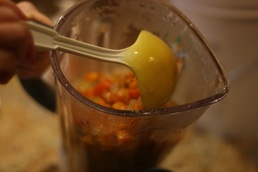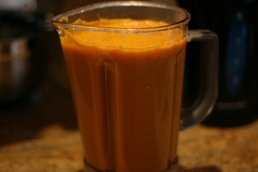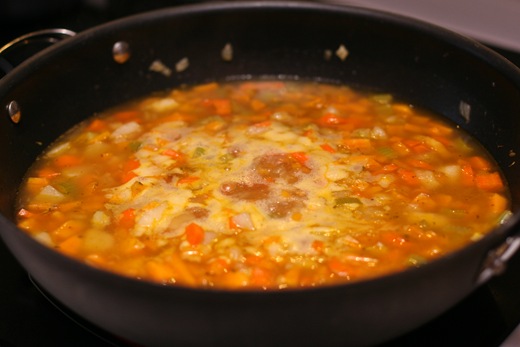 When my mom asked me what we could substitute for the heavy cream that was vegan, I suggested coconut milk. I thought it would go well with the sweetness from the pears and the sweet potatoes. It turned out awesome!!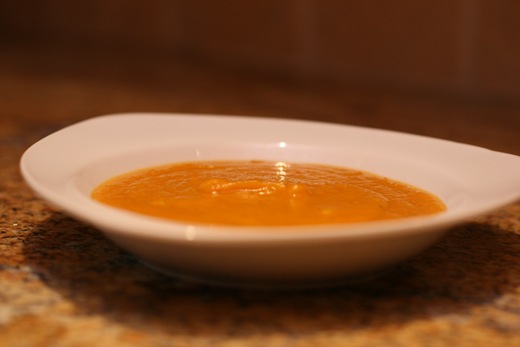 Do you have a homemade soup recipe you'd like to share? I always like trying out new ones!
The three of us have been having a wonderful visit together so far. I am just soaking up my time with my mom before she heads home on Tuesday. Family is so so important to me. I hope you don't mind my absence from the blog over the past couple days.
As always I will be very sad to see her go. :( She has also been a huge help for the bakery this weekend, helping me package the 600+ Glo Bars I baked this weekend. Moms are the best, aren't they? :)
Updates:
1) My CTV interview has not aired yet, but it may be on tonight's 6pm CTV News. I was told it was going to be on this weekend and it wasn't on Saturday, so I assume it will be tonight or latest Monday!? I will Tweet about it if I find anything out.
2) Whittle My Middle recap will be coming up shortly. I haven't been on my computer all weekend so I will get to that this week.
I am almost caught up on my Glo Bakery holiday orders…it feels SO good! :) Today is another shipping and baking day. By the way- Healthy Holiday Lovers Variety Packs are 10% off today and tomorrow!
I hope you are having a lovely weekend. Call a family member you haven't talked to in a while and catch up. Often life gets so busy that we forget what is truly important.