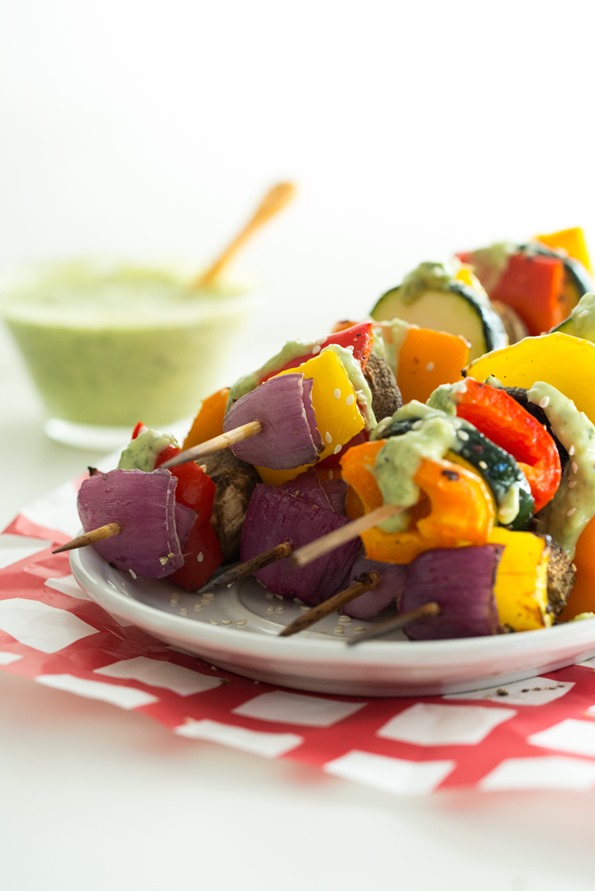 Welcome to barbeque season! Have you fired up the grill yet? I've been collecting some easy barbecue recipes to have on hand for July and August because we're renovating our kitchen at the end of July. I'm doing a happy dance for the Future Kitchen, but I'll be mourning the loss of Current Kitchen for several weeks. How's a food blogger gonna get by? Well, I have a plan, my friends. Rather than abandoning the blog for 5-6 weeks, I've been setting aside recipes in advance that I can post during the renovation. I'm also setting aside recipes for late September/October while I'm soaking up time with our new baby. So, if things seem a bit quieter around here lately, that's because I've been working hard sneaking away recipes for the upcoming months (you might see sneak peeks on Instagram though). I'm hoping this will help make these upcoming transitions a bit smoother!
Oh, and if any of you have any suggestions for "kitchen-free" or barbeque meals to make during a kitchen renovation, I welcome them with open arms. I have a feeling the spiralizer and Vitamix are going to get lots of use. We don't own a microwave, but I'm wondering if I should invest in a hot plate to have on hand. Of course, lots of barbeque action will be going down too. This was a great one to kick off the season.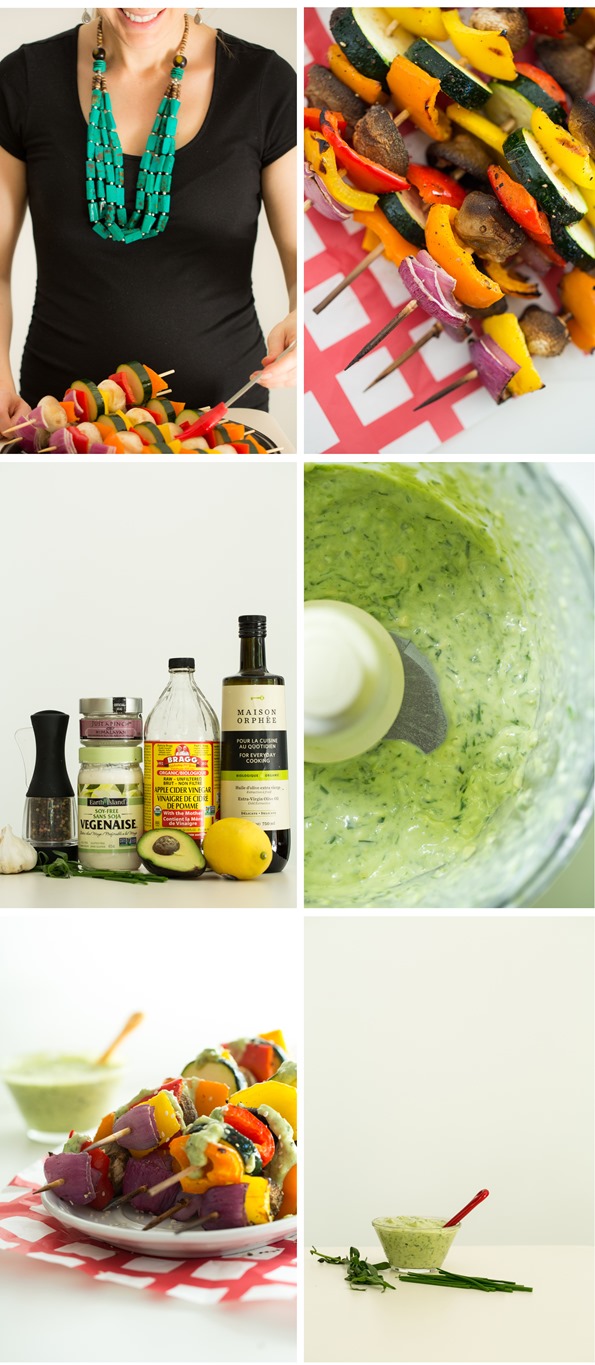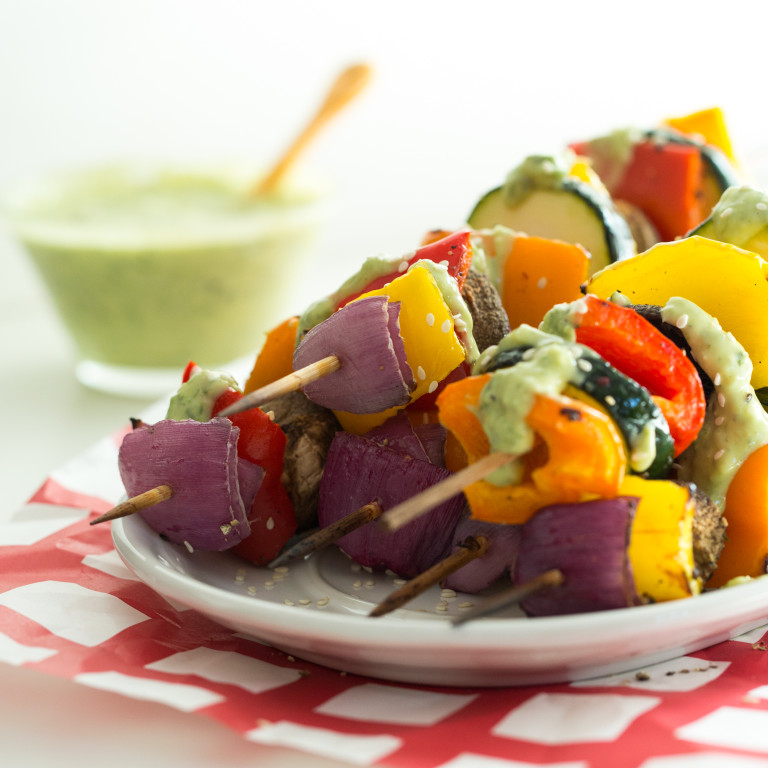 Vegan Green Goddess Dressing with Grilled Veggie Kabobs
Vegan, gluten-free, grain-free, nut-free, refined sugar-free, soy-free

Yield

about 3/4 cup dressing
Prep time

Cook time

Total time

This recipe is adapted from my first attempt at a vegan Green Goddess dressing a few years ago. The former version was quite different from the original Goddess Dressing recipe, so this time I wanted to make something a bit more similar to the original using the same herbs (tarragon and chives) and a bit of egg-free mayo for an authentic flavour. I also added in some fresh avocado to give it a lovely creamy texture while giving it a boost of healthy fats. You can use this tangy and fresh dressing so many ways, but we especially love it spooned over grilled veggie kabobs. It's also lovely on a wrap, as a dip, or on a veggie burger.
Ingredients
FOR THE DRESSING:
1 small garlic clove
2 tablespoons fresh tarragon
4 tablespoons fresh chives
2 tablespoons extra virgin olive oil
2 tablespoons fresh lemon juice
1 tablespoon apple cider vinegar
4 tablespoons egg-free mayo (I use soy-free Veganaise)
2 tablespoons water
1/3 cup avocado flesh (1/2 a small avocado)
1/4 teaspoon fine grain sea salt, or to taste
Freshly ground black pepper, to taste
FOR THE KABOBS:
Bell peppers
Red onion
Zucchini
Mushrooms
Extra virgin olive oil
Salt and pepper
Directions
For the dressing: Mince the garlic in a food processor. Now add in the tarragon and chives and process until minced. Finally, add in the rest of the ingredients and process until the dressing is smooth (or just about). Adjust seasonings to taste if desired. Dressing can be used immediately or stored in the fridge (in a sealed container) for 3-4 days.
For the kabobs: Preheat the BBQ over medium-low heat. Chop vegetables into desired sizes and place on vegetable skewers. Brush oil on veggies to coat all sides and season with salt and pepper. Grill the kabobs for around 15 minutes, rotating every 5 minutes. We grilled for the first 10 minutes on the top rack and then moved them to the bottom rack for the last 3-5 minutes.
Serve kabobs immediately with a drizzle of dressing on top.
Nutrition Information
(click to expand)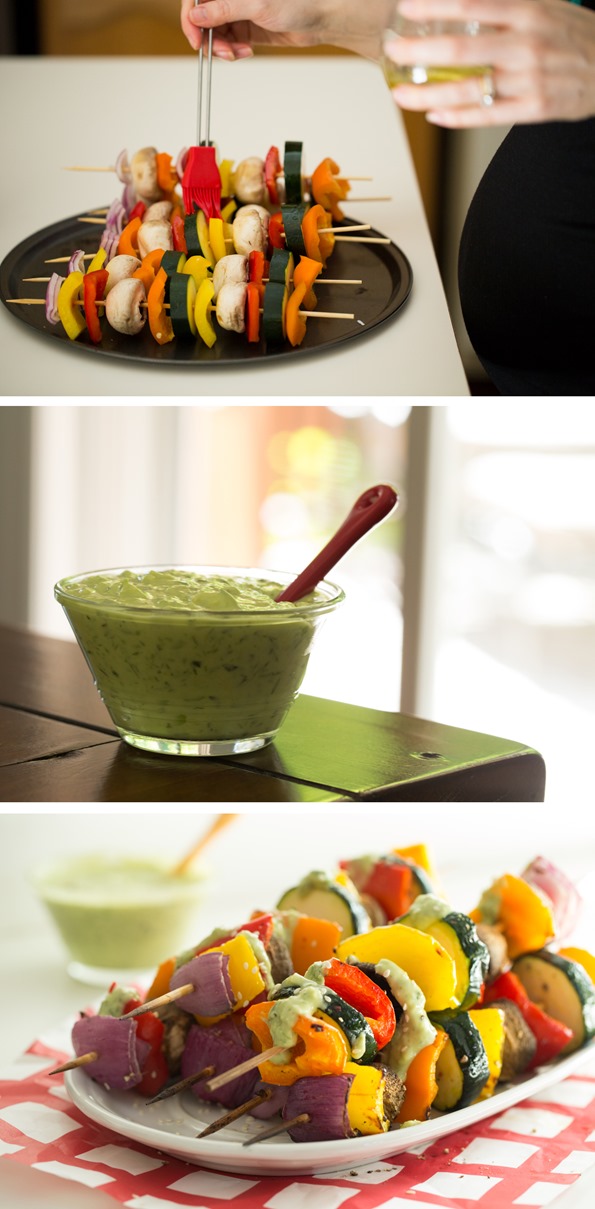 Happy grilling!