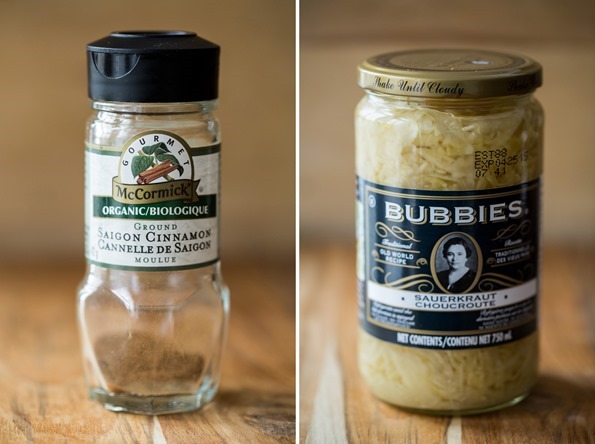 1. Saigon Cinnamon
Last month I tried my first jar of Saigon cinnamon, and as you can probably tell, I really enjoyed it! Saigon cinnamon is stronger and more fragrant than traditional Ceylon cinnamon, so I find a little bit goes a long way. I just need to find it in bulk because these tiny jars were clearly not made for cinnamon addicts like myself.
[edited to add: Some of you brought to my attention that Saigon cinnamon may lead to liver damage. It contains coumarin which can be toxic in small amounts. I now buy Ceylon cinnamon ("true" cinnamon) which is considered to be a safer form of cinnamon without the potential effects on the liver.
2. Sauerkraut
Where have you been all my life? Can you believe this month was the first time I tried sauerkraut? For those who aren't familiar, Sauerkraut is finely chopped fermented cabbage. Due to the fermentation process, it's filled with healthy bacteria for a happy gut. I really wasn't expecting to love it as much as I did, but friends, it's absolutely fabulous. I'm putting it on toasted sandwiches, veggie burgers, wraps, salads, and more. You know what comes next…making my own! I hear it's pretty easy.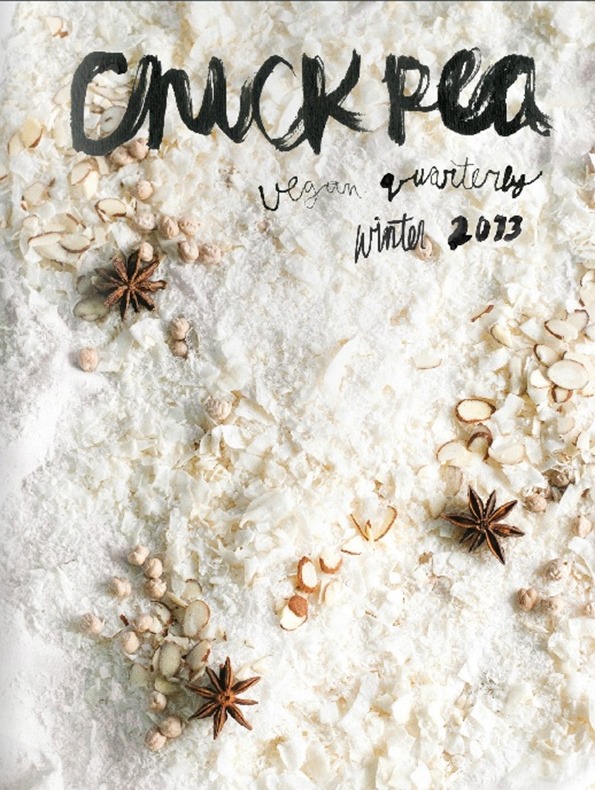 [photo via Chickpea Magazine]
3. Chickpea Magazine
I recently had the honour of being interviewed by the lovely Amanda Aldinger for Chickpea Magazine in this quarter's Winter 2013 issue! Chickpea magazine is a whole foods, plant-based, 100% vegan magazine available in digital and print copies. Anyone who is familiar with this magazine knows the high quality content and photographs in each and every issue. I'm constantly in awe of the work they do and I couldn't be happier to be featured. Thanks again to the entire team at Chickpea Magazine!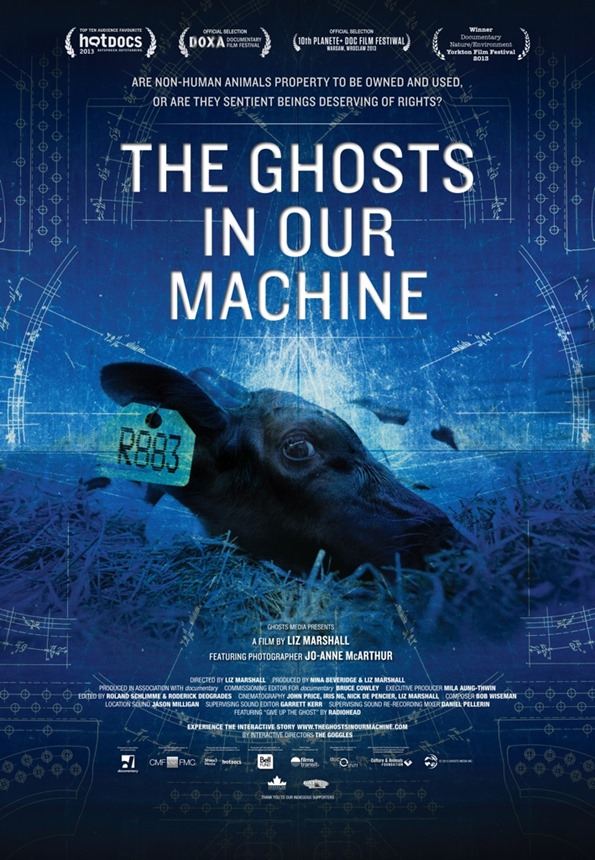 4. The Ghosts In Our Machine
I recently participated in a pre-screening of a new animal liberation documentary called The Ghosts In Our Machine (released this month!) which "illuminates the lives of individual animals living within and rescued from the machine of our modern world". The documentary features the talented, inspiring, and courageous Jo-Anne McArthur, who is an award-winning Canadian photojournalist documenting the plight of animals in factory farms, the mink fur trade, animal lab testing, marine parks, and zoos across all 7 continents. Jo-Anne says her mission in life is to raise awareness about animal issues and to photograph the predicament that animals are in because of humans.
"I truly believe that it's innate that we're all compassionate and that if we are given the opportunity to care, we will." ~ Jo-Anne McArthur
I can't tell you the profound impact this documentary has had on me. I've watched it twice now and I'm telling everyone to go see it as soon as possible. To locate a screening in your area (or to request a screening!), see this page. You can view the trailer below:
Well, this is getting long so I think I'll end on this note today. Hoping you take a moment today to remember those who gave their lives for this beautiful country. xo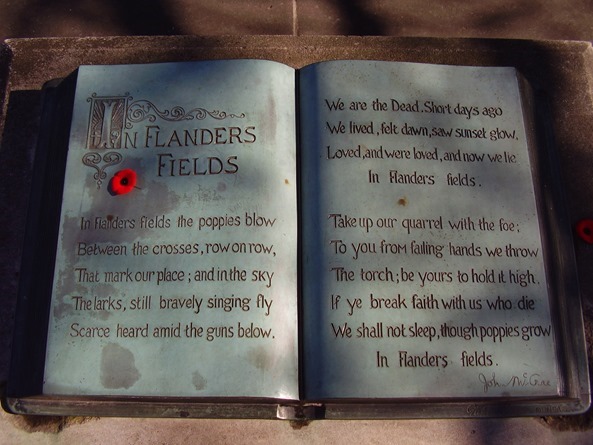 [photo via Wikipedia under the Creative Commons license.]