I want to scream it at the top of my lungs…
BIG NEWS! GLO BARS WILL OFFICIALLY BE SOLD IN A STORE!! :mrgreen:
It was so much hard work to get here and I finally got my first order today for Glo Bars to be carried in a large health food store in Thornhill, Ontario. This health food store is amazing and I couldn't be more proud to have my bars on their shelves. However, I don't want to jinx myself, so I am going to wait until the bars are actually on the store shelves before I tell you where they will be sold! I hope that those of you in the area will stop by next week and show your support! :) I will be revealing the exact location shortly…
Whew. Very exciting morning.
In other news, I am trying to post twice a day now. I am testing it out to see how it goes! My goal is shorter and more frequent posts. I think this will be more manageable for me rather than one huge post a day. No promises yet though! ;)
Breakfast was another Carrot Cake Green Monster. Lunch was quick, healthy, and delicious…
Amy's Reduced-sodium Split pea soup: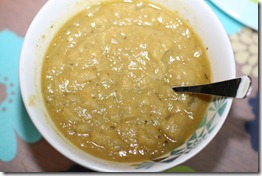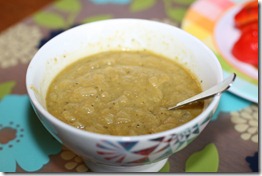 Mary's Crackers with hummus: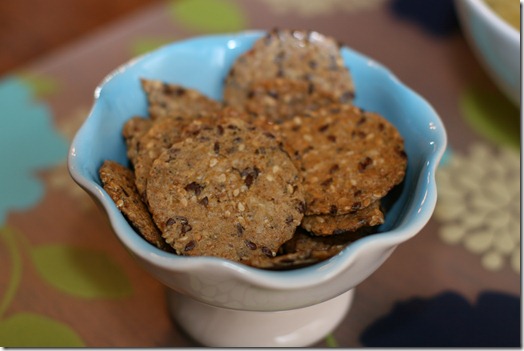 Red Pepper with balsamic: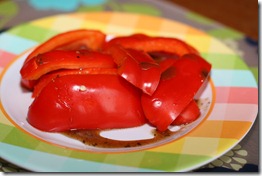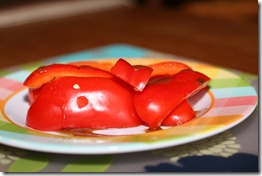 High in iron—MULBERRIES!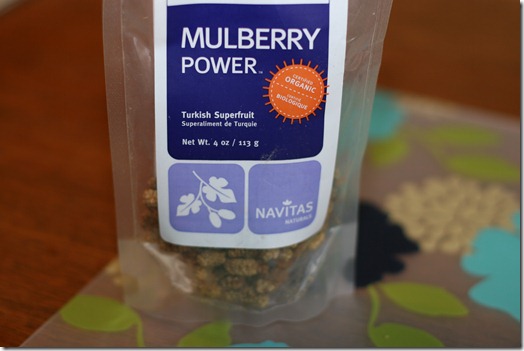 Stems and all. ;)
I did not have time to do a health news round up while away on vacation so I thought I would put one together today to catch up on some great health links from the past week!    
Health News Round-Up
Scientists have detected BPA along the shorelines of 20 countries – Globe and Mail
How To Dine Out and Order Healthy – Fit Sugar
Are running shoes making your feet soft? – National Post
The best running apps for your iphone – That's Fit
Mark Bittman's top 12 make-ahead dishes – NY Times
Have you had a workout injury? – Fit Bottomed Girls
Want to age well? Laugh it up! – Globe and Mail
Lift heavier weights with fewer reps to tone up and boost metabolism – NY Times
Poll: Do you have exercise free days of the week? – Fit Sugar
Now I will do my own fun poll today…
Tough one, eh?? :)
I picked win a race of any distance because that is probably the least likely for me. However, one of my shorter term goals is to come in the top three in my age group. I did that for my first race- a fairly small 10k- and I would like to do it again!  What did you pick?
Today is another rest day for me because I am a bit sore from my 10k mock race yesterday! Need to rest up in case I end up racing this weekend… :) Thanks for sharing your thoughts on how far you will drive for a race! It was fun to read. I would love to organize a big race meet-up at some point. I have always wanted to run a race in San Francisco—anyone have any good races to suggest? :)
Cya in a while crocodile…