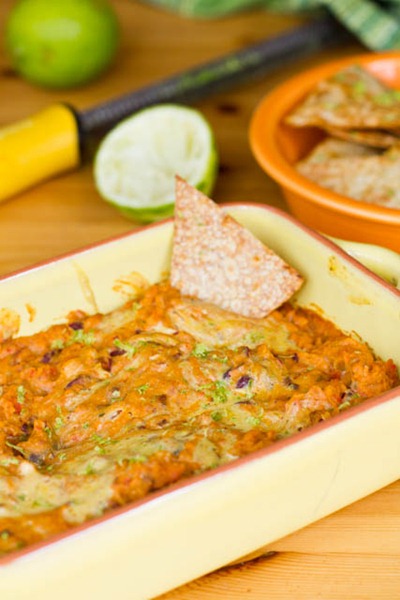 It's Hockey Season and that means I'm feeding snacks to a bunch of hungry guys during our weekly game night.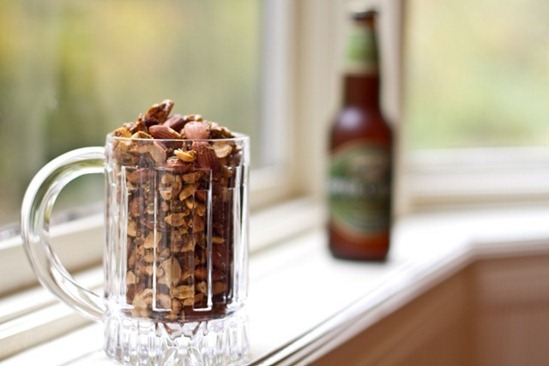 Impressing the male species with vegan food is one of the biggest challenges of all. It's not so much the taste of the food that I'm worried about; it's more the stereotype of what vegan means to them. Often, the word vegan doesn't evoke warm and fuzzy feelings like….beer or pizza….or nachos.
So I make nachos, spiced bar nuts, pizza, and beer fries.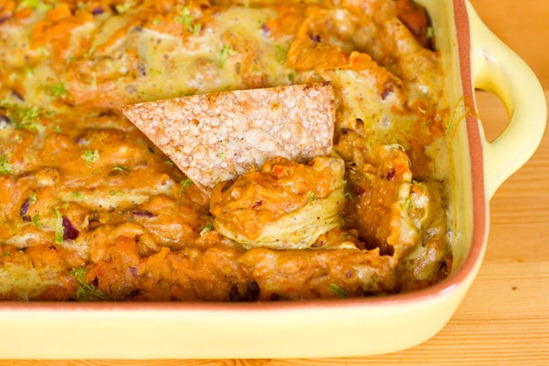 Now they think vegan is just some weird code for really awesome food.
Score.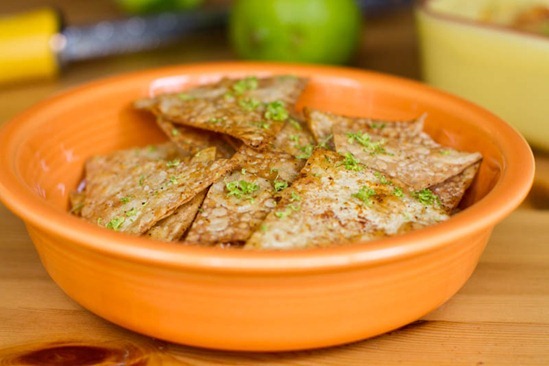 The other night I was trying to think of some "guy-friendly" snacks (oh, now I'm stereotyping!) and I came across some delicious looking snack recipes in The Happy Herbivore Cookbook by Lindsay Nixon. The publisher sent me this cookbook to check out and I've been meaning to try it for a while now. There are all kinds of dips and appetizer recipes to choose from, in addition to breakfast, sides, entrees, appetizers, sauces/dressings, and dessert recipes. Most recipes also have a full colour photograph which is always a nice feature if you are a visual person like myself.
Lindsay specializes in fat-free and low-fat vegan recipes and you can find over 175 recipes in her cookbook. There are also a lot of tofu, tempeh, and seitan based recipes such as her Seitan Pot Roast and Fettuccine Alfredo. If you are a soy fan, you will find a lot of unique options.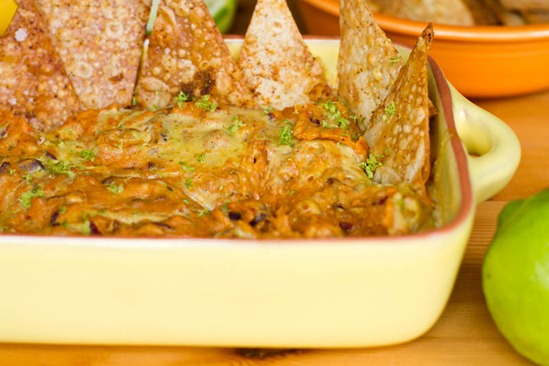 For game night, I made Lindsay's Spicy Mexican Dip (above) made up of cannellini & black beans, nutritional yeast, spices & seasonings, and a hint of lime. I was feeling feisty so I made the Nacho Cheese Sauce and swirled it into the dip before baking it for about 35-40 minutes. Amazing. The only thing I regret was not putting a layer of Daiya Cheese on top!
I served the dip with Lindsay's Chili-Lime Corn Chips. They are very easy to make and the flavours went perfectly with the dip.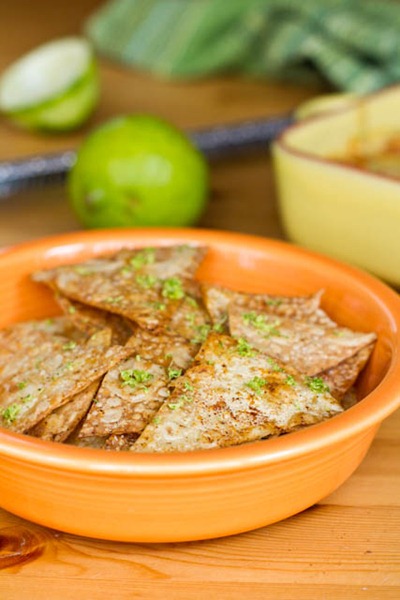 First things first, the boys thought it was actually a real cheese dip.
Secondly, the dip was gone in 10 minutes.
I forgot all about the fact that the Leafs were losing.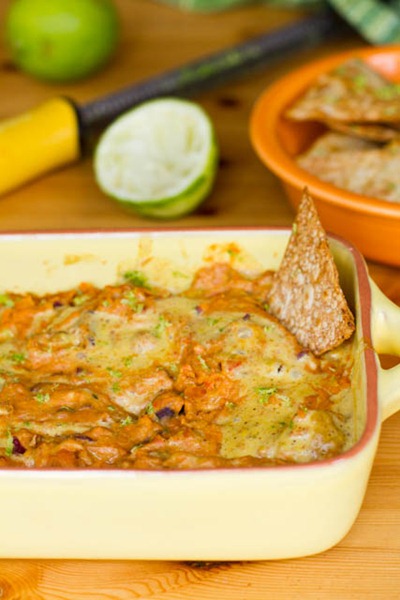 I also made the Fruity Cereal Bars (it's a good thing because the dip didn't last long) which are fat-free knock offs of those commercial cereal breakfast bars that we all know and love. I wasn't expecting much from a fat-free cereal bar, but these were good. The oatmeal base is soft and light (a common outcome when using applesauce as a fat replacer) and the gooey jam topping made me want to eat the entire pan.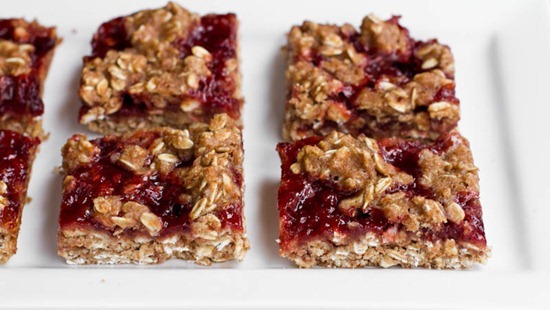 Sadly, I had to share.
I even thought about trying the the, 'You don't want this, trust me! It's healthy, it's VEGAN!' line, but it didn't work. My cover was already blown.
Vegan food is just a code for really awesome food, remember?
The Happy Herbivore Giveaway!
[Giveaway Finished]
If you'd like a chance to win The Happy Herbivore Cookbook leave a comment below. I'll pick the winner on Monday and ship you a copy of this book. Open to anyone, anywhere.