I have good news and I have bad news. The bad news is that I never had time to make the vegan green bean casserole as planned. The good news is I ditched my planned dinner recipe for my cake experiment. A girl's' gotta have her priorities, right?
Don't worry we still ate dinner of course. It just wasn't blog worthy. But my cake experiment sure is.
There is so much pink in tonight's post you will think you died and went to Candyland Heaven. Oh yes, there is such a thing and it is located in my kitchen.
The Cake Experiment: Part 3
So where were we?
Ah yes. I was freezing my balls. Well, er, you know what I mean. Thanks to a lovely tip, I moved the balls from the fridge to the freezer to get firmer.
Oh boy, this just isn't coming out right.
For those of you who guessed that I was making decorated cake balls, you were right! I recently came across a fabulous article on cake balls. Apparently they are 'all the rage' in bakeries right now as well as wedding favours! Well, I just had to try it. Bakerella and all of her readers outdid themselves over Easter Break.
But first things first. It was my first time making cake balls and I admit I was a bit nervous. Ok, a lot nervous. But I thought of all of you waiting for my post, and I just dove right in. Plain and undecorated cake balls just wouldn't be that exciting, now would it?
Directions: Take your frozen cake balls out of the freezer. Grab your candy mold tray and melted chocolate. I used dark chocolate for an antioxidant kick.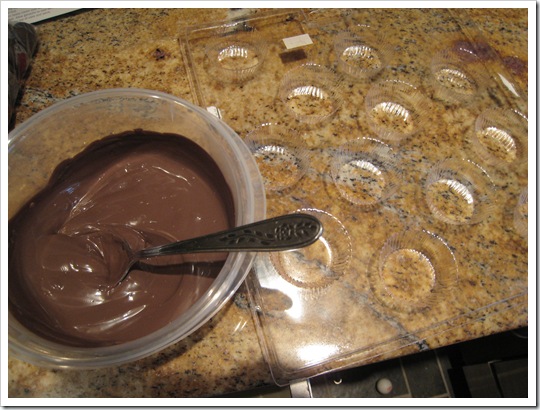 Spoon about 1 tsp or a bit more of melted chocolate into the mold. Place ball in mold being sure to 'twist;' the ball gently to spread the chocolate evenly on the sides of the mold: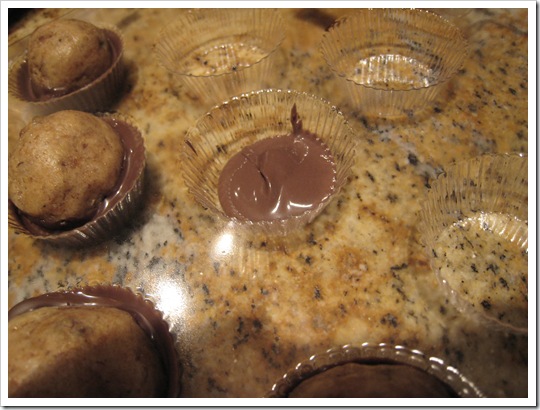 Ta-da: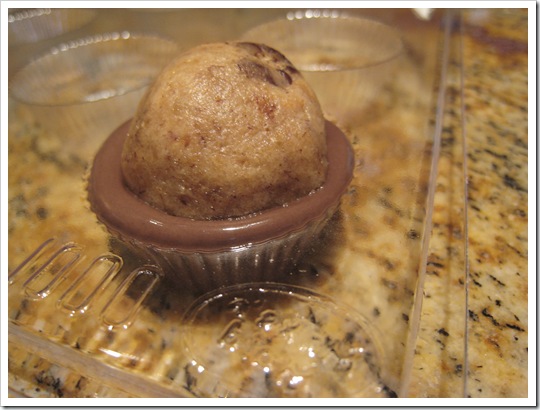 Repeat many times. I threw in a special cake bar mold for fun :)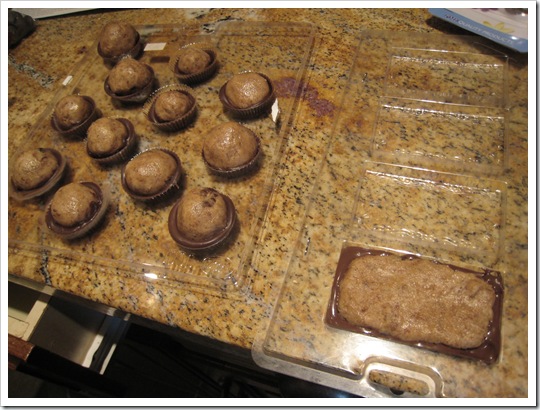 Chill in the freezer for a few minutes. Then remove, and gently pop out from the mold. It's that easy!
Next, dip the cake tops into melted chocolate of another colour. Decorate and have fun!
Click "continue reading" to see what I made…
Voila!
Itsy Bitsy Cutie Cupcakes:
Meet Marvin. Quite the cantankerous chap.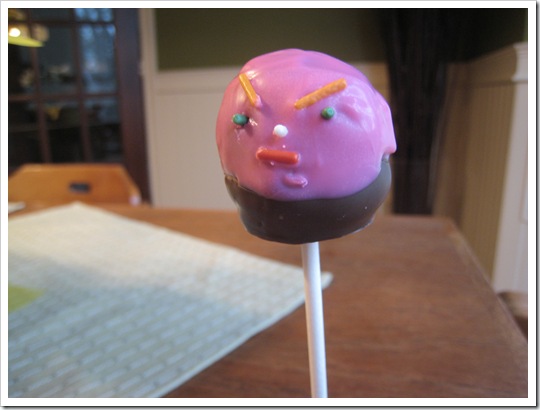 But oh so delicious.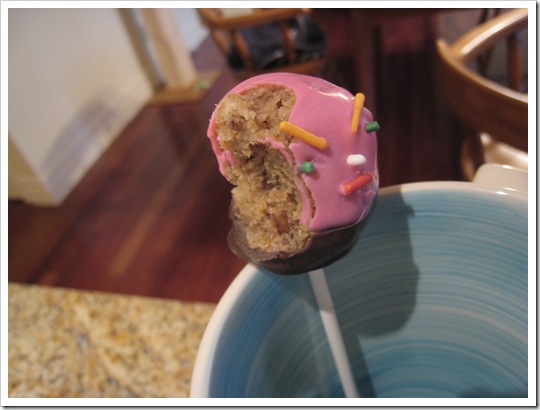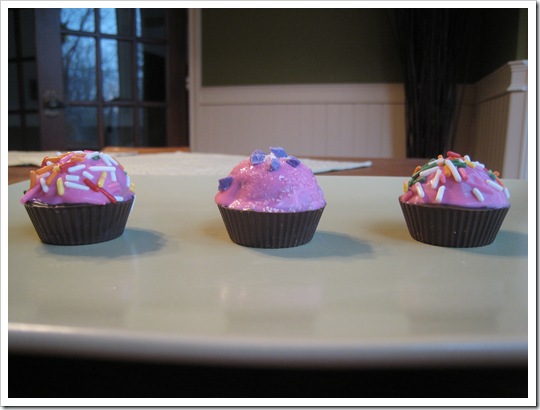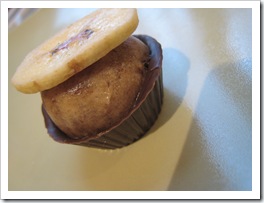 And a carrot: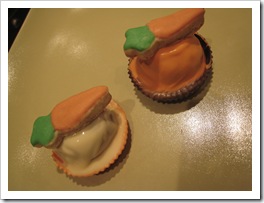 All boxed up and ready for delivery!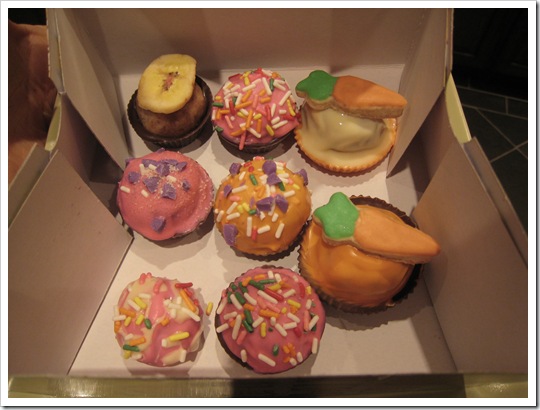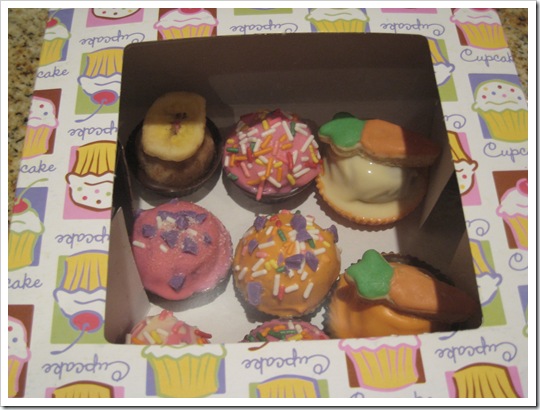 See you tomorrow morning for some fun stuff I bought on our errand trip today! I will also be decorating more cake balls! You didn't think I was done already did you? :)
I'm off to clean up a HUGE mess in the kitchen and then Eric and I are hitting the town.
Have a lovely night!