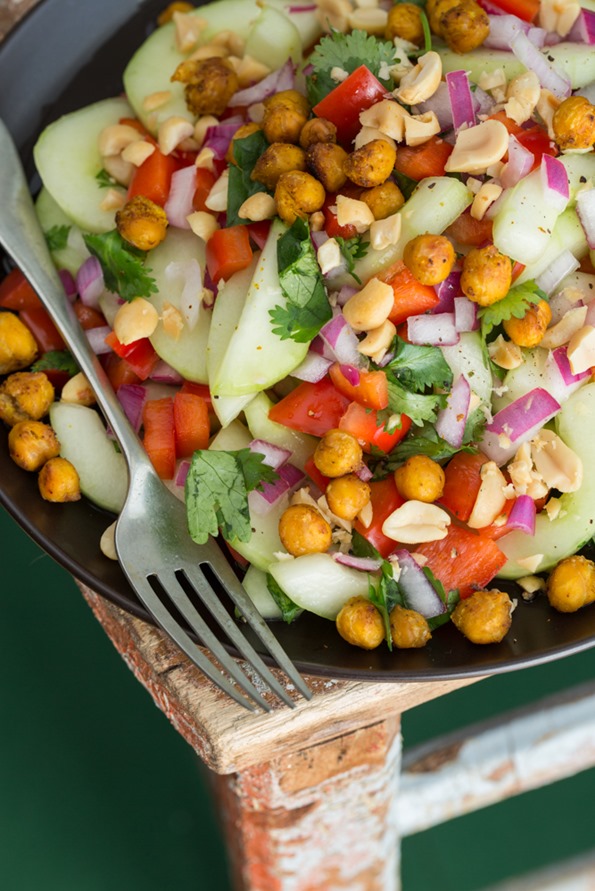 Well, I'm back from a couple whirlwind weekends of travel to the West coast. My mom, sister, and I had a fantastic time in San Francisco soaking up each other's company and plenty of glorious California sunshine. My skin has gone from ghostly white to slightly not ghostly white with a hint of funky sandal tan lines. Success. After the conference in Portland, my sleep-deprived self came down with a bad cold the day before I traveled to SF, so I was a sniffling and sneezing mess during most of the second trip. Luckily, my loving travel companions, the sunny blue skies, and plenty of food & wine helped me heal. Ok, maybe not the wine part, but when in Napa…
I must say, it's been a shock to my system to be back to my normal work routine. It's always good to be home though. I returned with plenty of fun recipe inspiration, some of which you'll likely see on the blog in the weeks to come and some of which I might sneak into the book if I can find the time (and do so without my editor killing me!). Either way, it's true what they say – a break is always good for the creative spirit. Being in this type of work, I tend to constantly struggle with ebbs and flows of the creative process, especially during recent intense months. I'm only now realizing that sometimes stepping away and being less productive is exactly the thing I need to be more productive. Or at least that made total sense to me after a couple glasses of wine.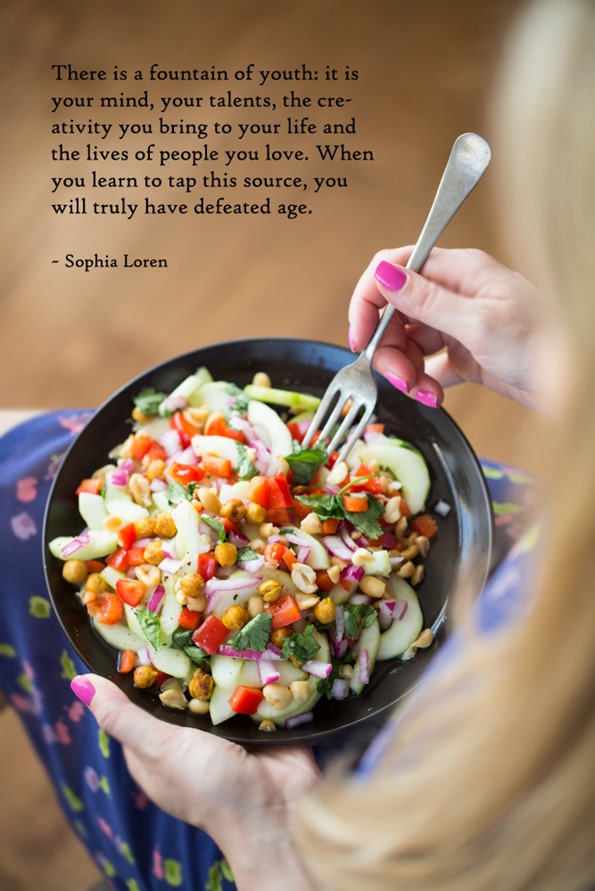 [photo credit: Eric Liddon]
We dined at a Thai restaurant in SF called Thai House 530 on our last evening. I ordered the cucumber salad as an appetizer and the Pineapple Fried Rice (made vegan) for my main. The salad reminded me of sweet and sour pickles (a childhood favourite!) and I just couldn't get enough of the tangy, sweet combo and the hydrating cucumbers. What a lovely way to start a meal. After devouring the salad I made a mental note to give this salad a whirl once home. I'll probably need a couple days until I'm ready to tackle more involved cooking feats, but this simple recipe was a great way to ease back into it all.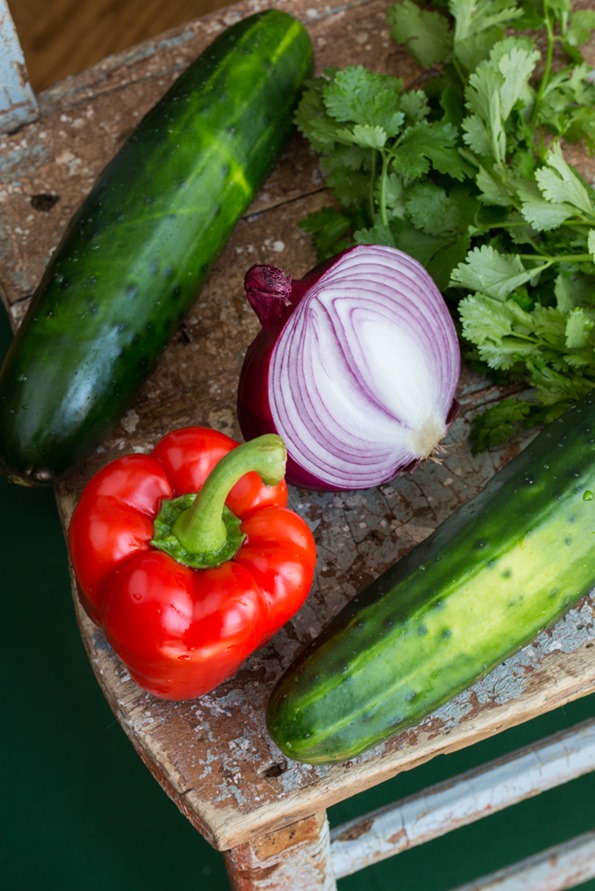 My version of this salad is more tangy/acidic while the restaurant version was much more on the sweet side. I generally tend to prefer more acid in my dishes, but you can decide for yourself if you'd like to add more sweetener to balance it out. The beauty of this simple rice vinegar and sugar dressing is that you can adjust it easily. I also threw in a handful of cilantro and topped it with chopped peanuts which are both encouraged additions. Some recipes also include a diced jalapeno pepper, but I decided to leave it out. Feel free to add one if you'd prefer some heat.
To make it a protein-packed meal, I roasted chickpeas in a garlic, cumin, ginger, chili, and turmeric spice mix. The roasted chickpeas are a nice option if you want to take this salad from an appetizer to a main course (I enjoyed it for lunch!), but the salad is nice on its own too.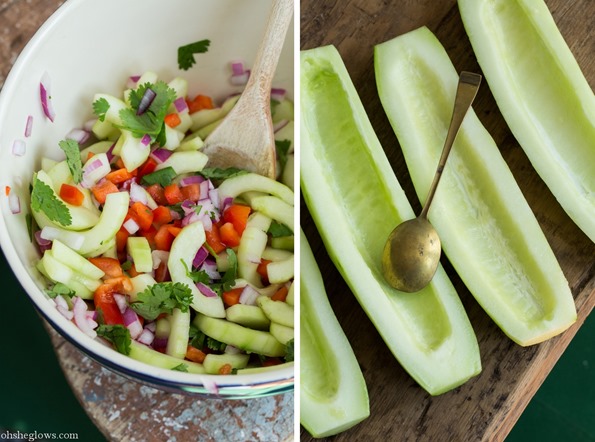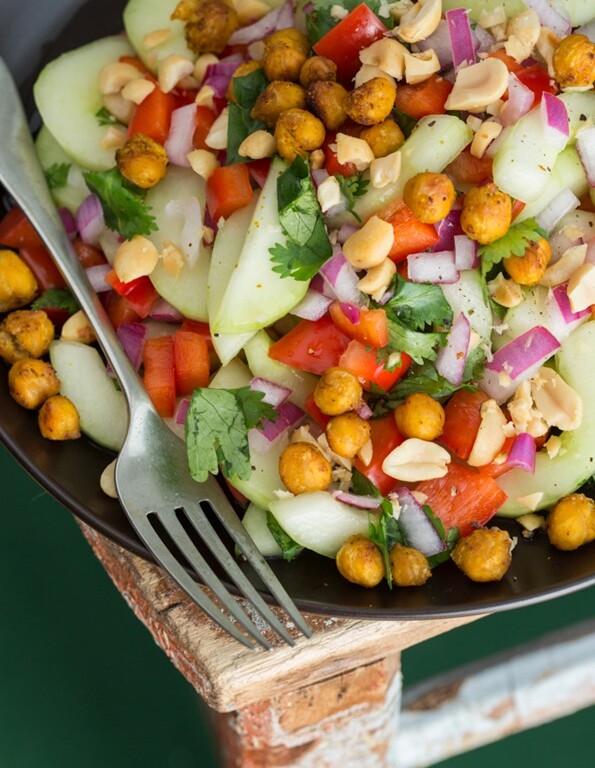 Thai-Inspired Cucumber Salad with Roasted Spiced Chickpeas
Vegan, gluten-free, no bake/raw, oil-free, soy-free

Yield

3 servings
Prep time

Cook time

Total time

A hydrating, Thai-style cucumber salad topped with crunchy spiced chickpeas.
Ingredients
For the dressing
1/2 cup seasoned rice vinegar
1.5-2 tablespoons natural cane sugar, to taste
1/2 teaspoon fine grain sea salt
For the salad
2 medium field cucumbers
1 red pepper, diced
1 cup diced red onion
1/4 cup roughly chopped cilantro
1/4 cup chopped roasted peanuts, for garnish
Directions
Whisk dressing ingredients together in a small bowl and adjust to taste. Feel free to add more sweetener if you prefer. Set aside.
Peel cucumbers, slice off the ends, and slice in half lengthwise. Scoop out the seeds with a small spoon (see photo in post if necessary). Slice halves into 1/8-inch "half moons" and toss into a large bowl. If your cucumbers are really big you can slice the half-moons in half as well.
Dice the red pepper and red onion and add into bowl. Roughly chop cilantro and add into bowl. Pour in all the dressing and toss to combine. Let this salad sit for about 30 minutes in the fridge, tossing every 10 minutes or so to help the dressing soak in.
Meanwhile, prepare the roasted chickpeas (if desired). Recipe follows.
Portion into bowls and top with peanuts and optional roasted chickpeas. Serve immediately.
Nutrition Information
(click to expand)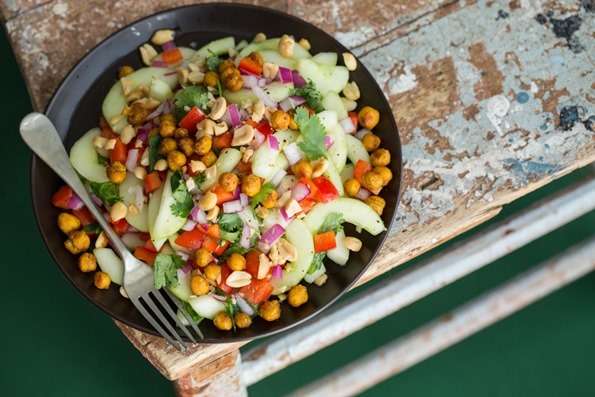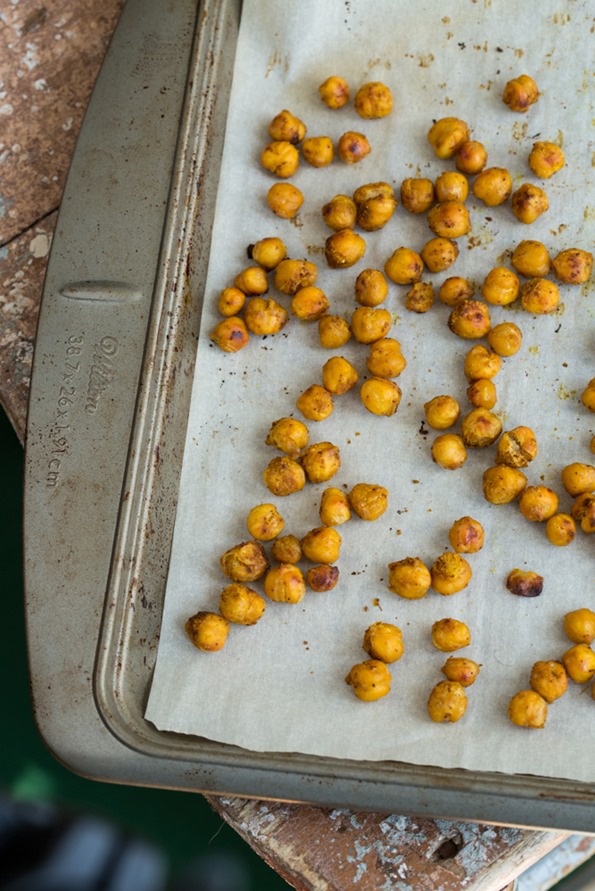 Enjoy!