Eric thinks I'm getting senile.
I would have to agree…when it comes to certain things. Like limes.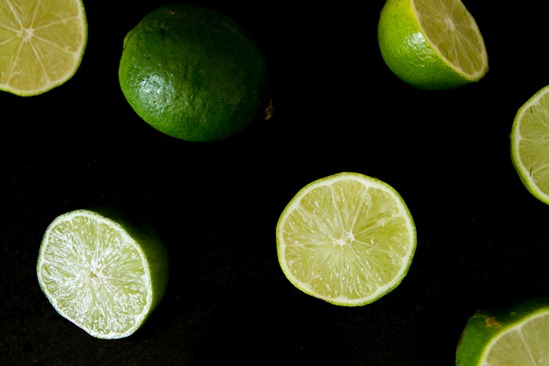 We were unloading groceries the other day when he came across a huge stash of limes buried deep in the crisper.
"Why on earth are you hoarding limes?" he asked holding up this huge bag of limes as evidence.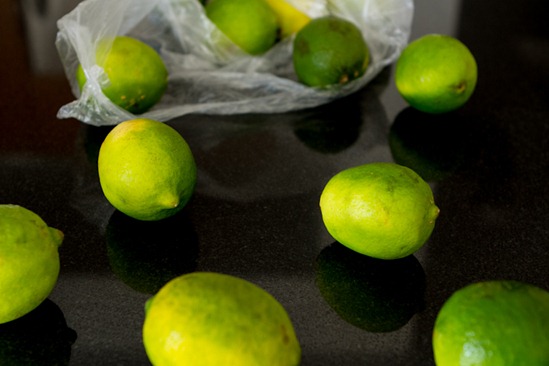 I looked over, puzzled yet guilty at the same time, watching as he tried to insert new produce into the crisper like a Tetris game. There was no way he was going to win this round.
"No wonder why I can't fit any produce in here…" the bag of limes dropped on the counter with a thud.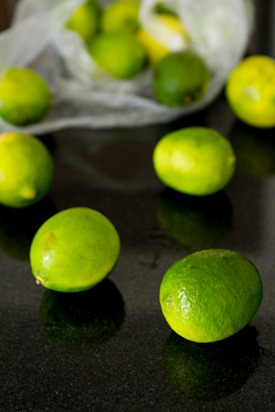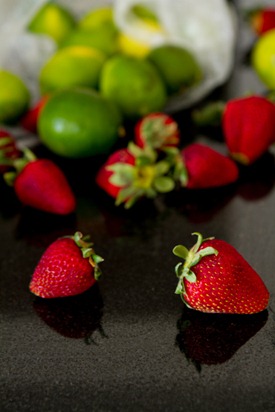 It was rather amusing.
Do you think I could remember why I thought it was a good idea to buy a mammoth bag of limes? Of course not. Who buys 15 limes and forgets about them for weeks? I'm guessing it was for a planned recipe, but what that recipe was I just don't know. I may never know. Recipe ideas turn over at a rapid pace in this kitchen. Since January, I've filled a 200 page notebook – front and back – full of recipe trials. Scary. I guess it's only natural that some ideas never make it to the notebook…or in long-term memory. :)
So now I have some limes on my hands, it seems. If worst comes to worst I will juice the remaining limes and freeze it into ice cube trays so I can forget about them for months, until they get so much freezer burn Eric gets annoyed all over again.
Strawberry lime granita sounds like even more fun than annoying Eric, mind you, but as it turns out I can do both at the same time. More on that below…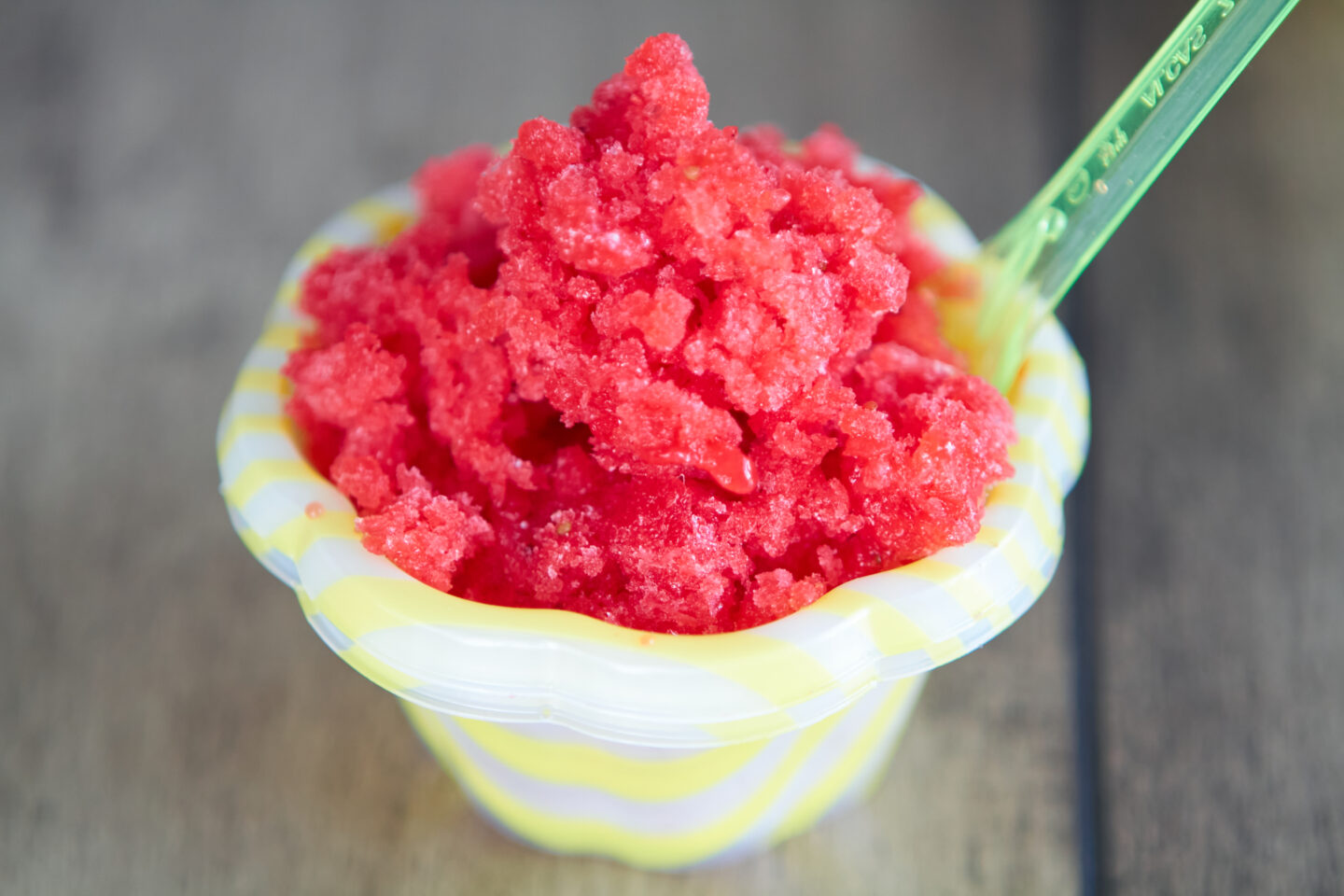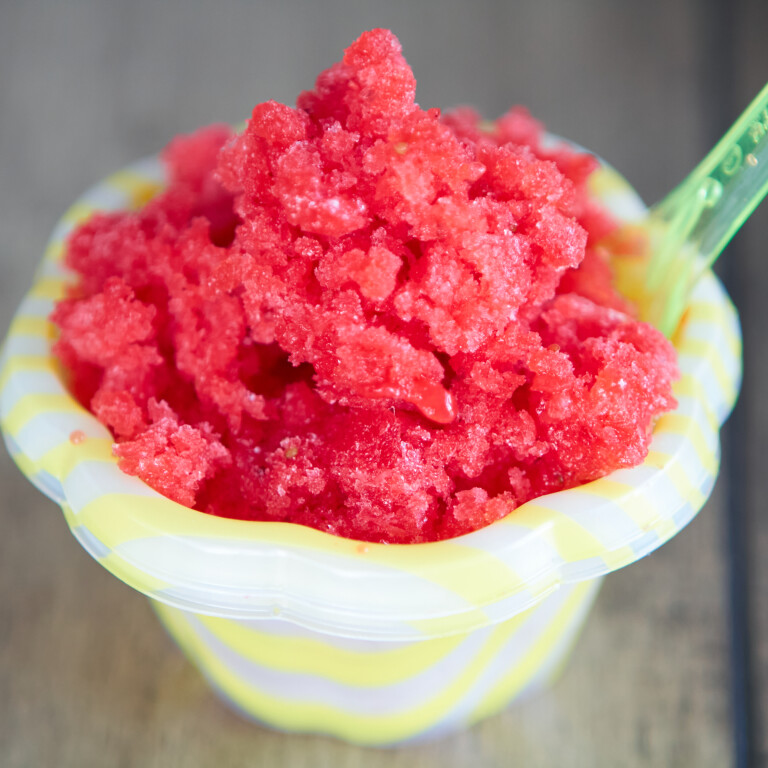 Summer Fever Strawberry Lime Granita
Vegan, gluten-free, nut-free, oil-free, soy-free

Yield

6 servings
Prep time

Cook time

0 minutes
Chill time

4-5 hours
Total time

If you've ever been afraid of making granita, fear not. It's incredibly easy and the outcome is surprisingly gourmet. It's also the perfect solution for summer fruit on its last legs. Strawberries, raspberries, peaches, apricots, cherries, etc should all work well. I fell in love with this strawberry lime flavour and I encourage you to try this out too. I used agave nectar in an effort to forgo sugar and I was really pleased with the outcome.
Ingredients
1 pound/450 grams fresh strawberries, hulled
5-6 tbsp fresh lime juice, to taste
1/3 cup agave nectar
1/2 cup water
Directions
In a food processor, combine all ingredients and process until smooth. Adjust agave or lime juice to taste.
Pour mixture into a 9-inch square pan (or equivalent non-stick pan) and place into freezer for a couple hours, uncovered is fine. After a couple hours, scrape the mixture with a spoon or fork to break it up a little. You can repeat this process in another hour. It should be ready after 4-5 hours of freezing, but this may vary based on your freezer.
When it's firm enough, scrape/shave it with a fork or spoon and serve it all fancy in a parfait glass – or my favourite way – straight from the pan! It's the best when it gets a bit melty and gooey. Oh man…watch out! Cover and freeze leftovers in the freezer until ready to enjoy. I didn't bother covering it because I don't plan on it lasting long.
Nutrition Information
(click to expand)
I have now found a way to do three things:
1) save money on gelato trips by making granita
2) Repurpose the bowls and spoons I've been hoarding from the gelato place…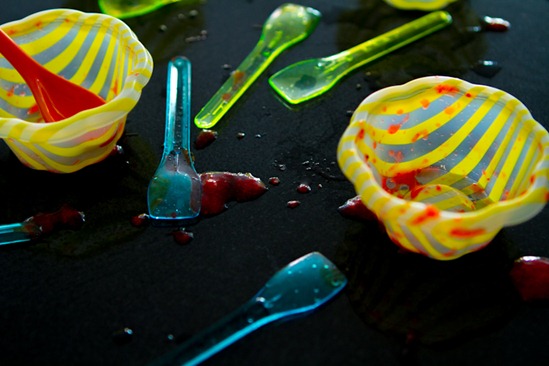 3) Drive Eric crazy with the sound of scraping granita.
I learned last night that he cannot STAND the sound of the fork scraping the ice. This is clearly payback for all the times he sharpens knives within a 500 foot radius of me (shudder…) The sound a knife being sharpened is my ultimate cringe factor. I just about shrivel up and die.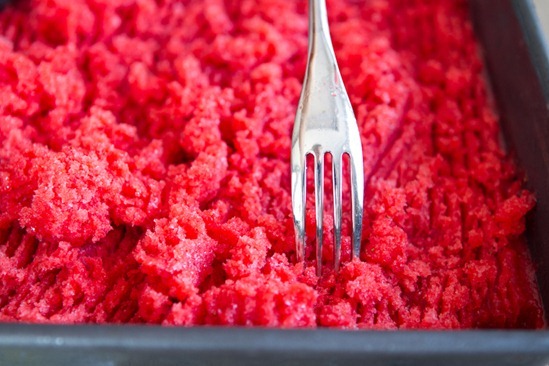 Despite the fact that a few of you on Instagram think this picture looks like ground beef (I would have to agree!) I hope you do try out this recipe. I think you will be surprised at how easy it is to make and how little it tastes like ground beef.
PS- The header is now CLICKABLE at long last!