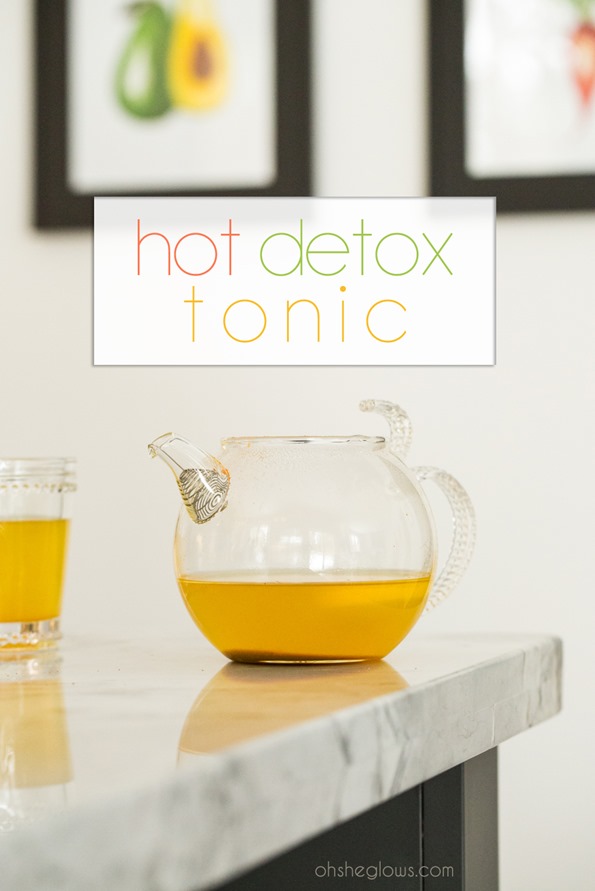 I'm feeling particularly nostalgic at the end of this year, mainly because it was our first full year of parenting. This year Adriana blossomed from a 3 month old baby in January into a 15 month old hilarious, chatty, and very strong-willed toddler by December. The change!!! We witnessed first words, first crawls, first teeth, and first steps in 2015. My iphone filled capacity countless times (breathe…), but I still worried that I wasn't capturing enough. The sheer amount of development, growth, and experiences that we've shared together in 2015 are enough to make my eyes well up with tears. Even though I know there were tough times in every area of life, right now I'm reflecting through rose coloured glasses. I hope the memories will stay a part of me in one way or another, even if I wasn't so great at documenting everything like I did in the early months.
Like every year, I consumed more than my fair share of treats this month. After we got home from visiting family, I found myself at the grocery store stuffing my cart with produce galore and planning homemade plant-heavy meals in an effort to bring back the balance. The great thing about plant-based eating is that it only takes a day or two to get back on track and feel energized once again. I'm not someone who shuns sweets entirely at the start of a year (I love my dark chocolate way too much), but instead prefer to focus on what I'm adding to my diet. Celebrate that stuff!
I love, love, love experimenting with homemade hot tonics, and I've been tweaking my favourite concoctions for a few years now. I know anything detox is so cliche this time of the year, but this drink really does make me feel amazing after weeks of indulgences so I don't even care. In the past, I've often used fresh turmeric, fresh ginger, cayenne, and sliced lemon (see my "Healing rooibos tea" on page 69 of The Oh She Glows Cookbook), which is awesome, but it requires a trip to the grocery store, and finding fresh turmeric can be hit or miss. Recipes need to be accessible so I came up with this delicious "pantry" version for those times when I want it now. It's fast, there's no grating/peeling involved (unless you opt for the fresh ginger version), and you can keep the ingredients on hand in your pantry (aside from the lemon, but I usually have those miracle workers on hand!) to enjoy any time the craving strikes. Yes, you will crave this drink…it's that good. I know this is going to be my reset button drink all winter long.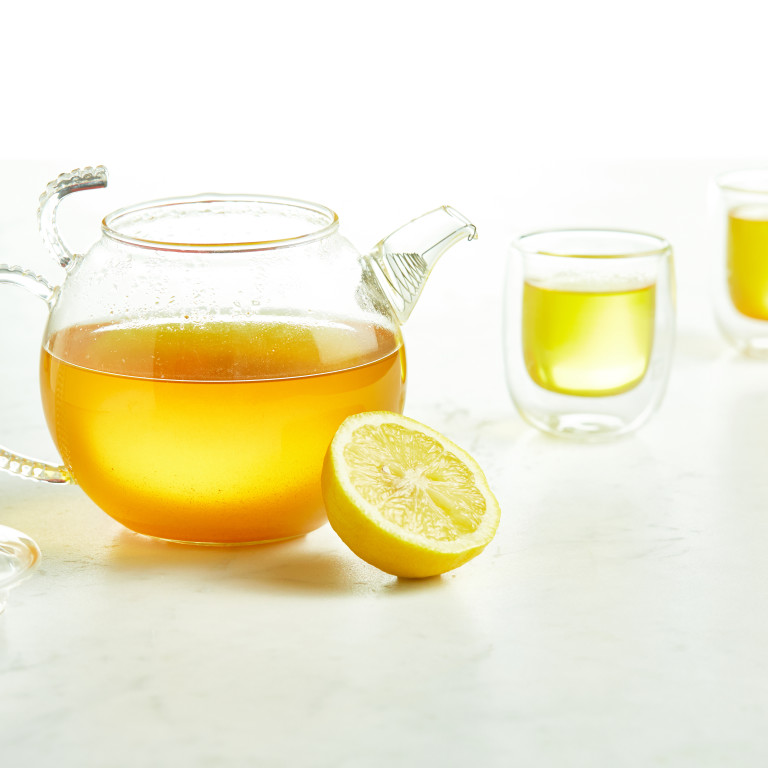 Hot Detox Tonic
Vegan, gluten-free, grain-free, nut-free, oil-free, soy-free

Yield

2 cups (500 mL)
Soak time

7-8 minutes
Prep time

Cook time

0 minutes
Total time

Get ready to feel warm, energized, and ready to tackle the day! This is my new go-to hot beverage of choice when I want to hit the reset button, amp up my metabolism, and boost circulation. It comes together fast with ingredients that I tend to keep on hand. I love to drink this throughout the day, but it's especially effective when consumed on an empty stomach after waking. I use a ginger tea bag for a quick option, but I provide a fresh ginger option below too. Also, if you ever have some kicking around, fresh mint is an invigorating, tummy-soothing addition.
Ingredients
1 ginger tea bag or 1/2 teaspoon fresh grated ginger

*

2 cups (500 mL) boiling water
Few dashes cinnamon, to taste

*

*

Few dashes ground turmeric, to taste
Few dashes cayenne pepper, to taste (use less if you don't like heat)
1 teaspoon (5 mL) apple cider vinegar
1 small lemon slice
Pure maple syrup, to taste (I use 1 teaspoon/5 mL)
Directions
Grab an extra large mug or a small teapot (3-cup capacity). Place ginger tea bag inside.

Boil 2 cups of water and pour all the water into the mug/teapot. Cover and steep the ginger tea for 7 to 8 minutes.
Remove tea bag. Set aside the tea bag to cool. Once the tea bag has cooled a bit you can gently squeeze it into the pot to infuse the tea with even more ginger flavour.
Add the cinnamon, turmeric, and cayenne. Whisk until combined.
Add the vinegar and drop in the lemon wedge. Whisk to infuse the lemon.
Add maple syrup to taste, and whisk to combine.
Serve immediately and enjoy!
Tip:
*

For the fresh ginger version: Pop the fresh grated ginger into a tea ball or mesh tea steeper, and steep tea for about 6 to 7 minutes. Proceed as usual.

*

*

The spices tend to settle at the bottom of the mug/pot. Simply whisk it now and then to redistribute.
Nutrition Information
(click to expand)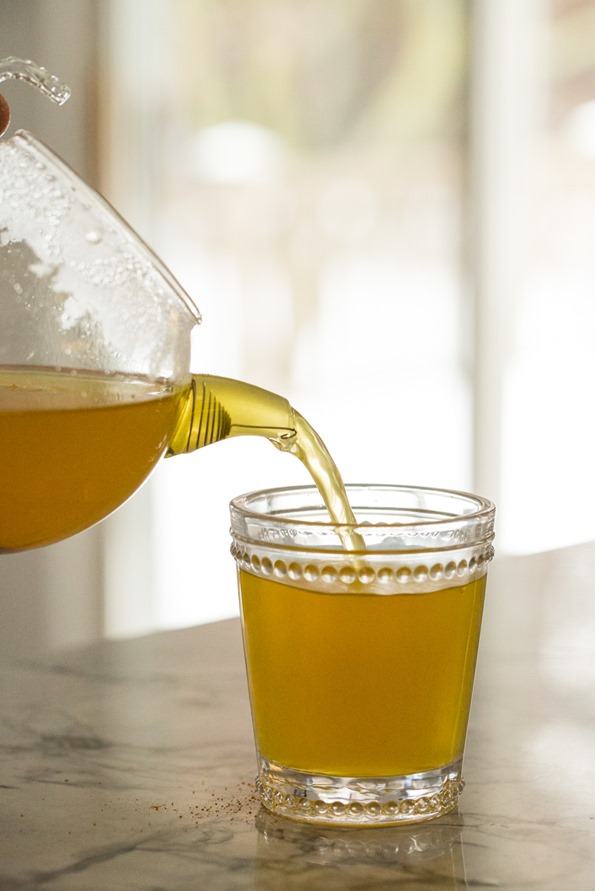 I'd like to wish you all a New Year filled with happiness, health, love, and your wildest dreams becoming reality! Thank you for all your support, comments, love, and encouragement in 2015. I can't wait to share the fun things we have coming up in 2016.
Angela