Happy Monday everyone! lol…I never say Happy Monday so I figured that I would try to start off the week on a more cheery note!
My workout this morning was a great way to start the day! Although, I somehow clicked the wrong thing on my HRM and I restarted my workout when I switched from the treadmill to the elliptical. So I am not sure about stats, but maybe they are hidden in there somewhere? I will have to check the manual tonight!
My workout:
2 mins. warm-up on treadmill, 4.0 mph, incline 5
25 mins running at 6.0 mph, incline 5
3 mins. walking, 4.0 mph, incline 5
10 mins. Elliptical, incline 14, resistance 9
24 flights of stairs
I am sad to report that I got a blister on my heel from my sneakers! I don't know what to do because my right foot is a bit smaller than my left foot, so my right foot slides around a bit more. This is always why I get blisters on my right foot! I have NO problems with my left foot in terms of my new sneakers. Should I put an insert into my right shoe only? Any tips?
I couldn't go see my podiatrist the other day because I was too busy at work and had to cancel my appointment! It doesn't help that his last appointment is at 4:15pm! What the heck!
~~~~~~~~~~~~~~~~~~~~~~~~~~~~~~~~~~~~~~~~~~~~~~~~~~~~~~~~~~~~~~~~~~~~~~~~~~~~~~~~~~~~~
I thought it would be fun to show you all MY gym, lunch, and work bags!
My lunch bag- Bought this at our Loblaws grocery store for $5 bucks!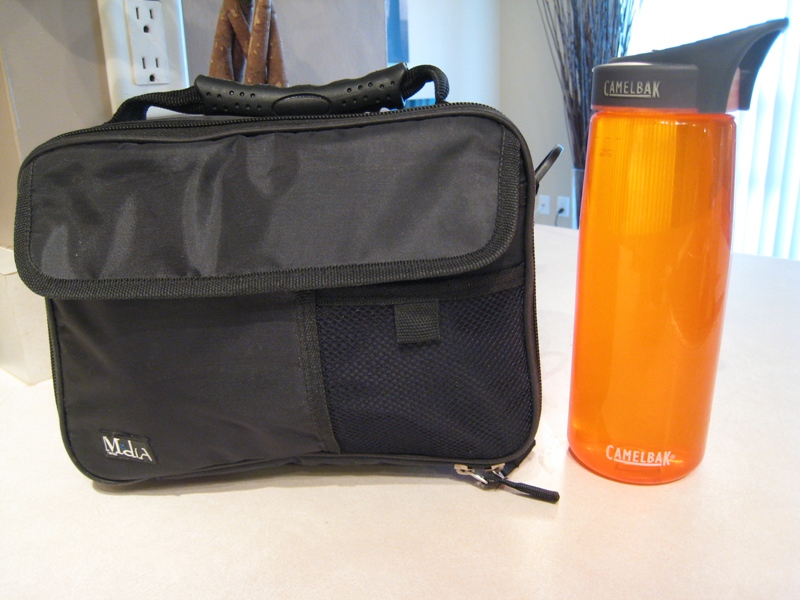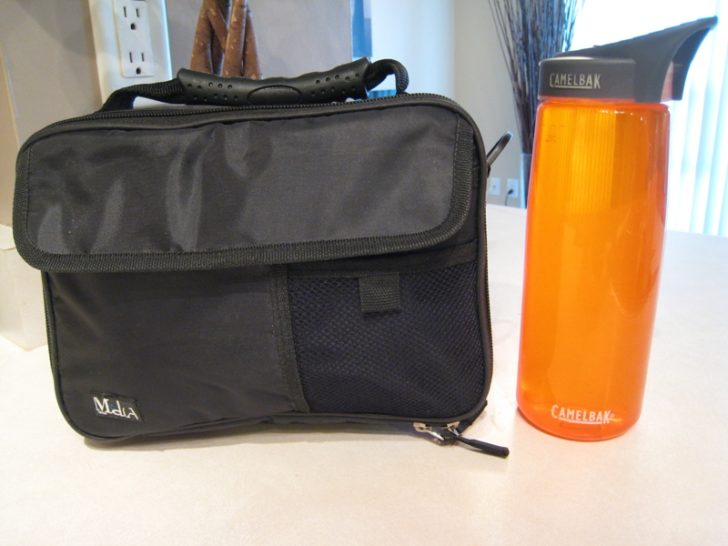 Yes I do manage to zip it closed every day! haha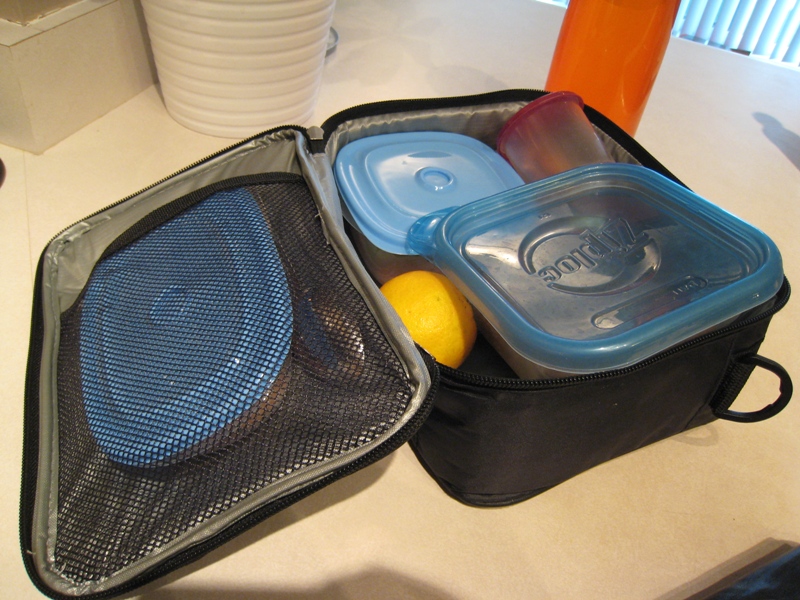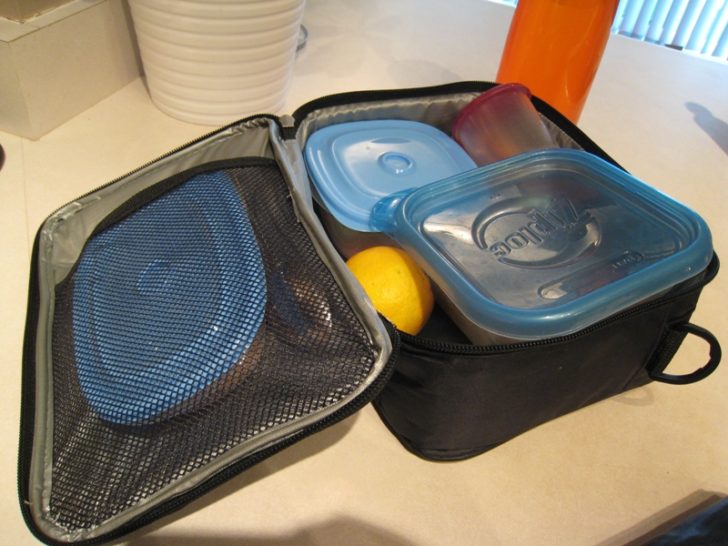 Tupperware is bulky, but I like to think I am helping the environment by packing a wasteless lunch. Nothing I eat for lunch is in a package. Not bad!
My work bag– I wish I had that Wolf Blass wine at work! hahah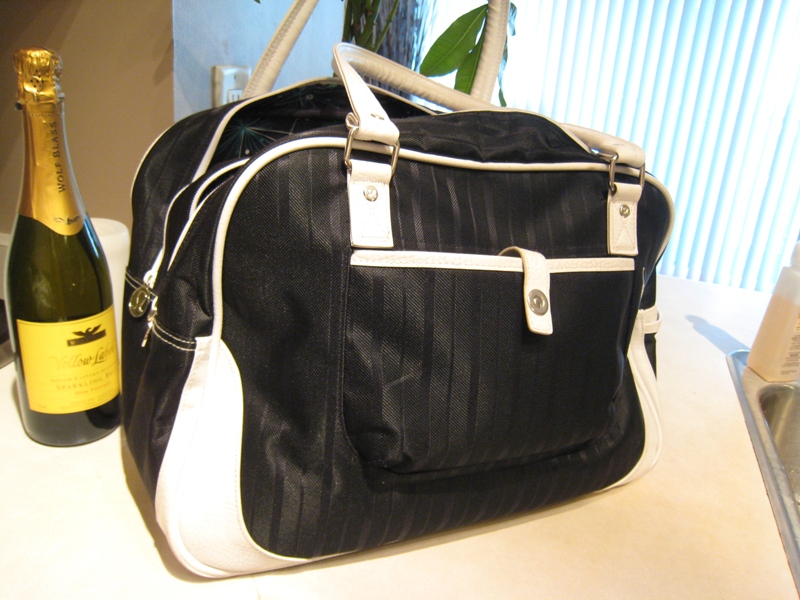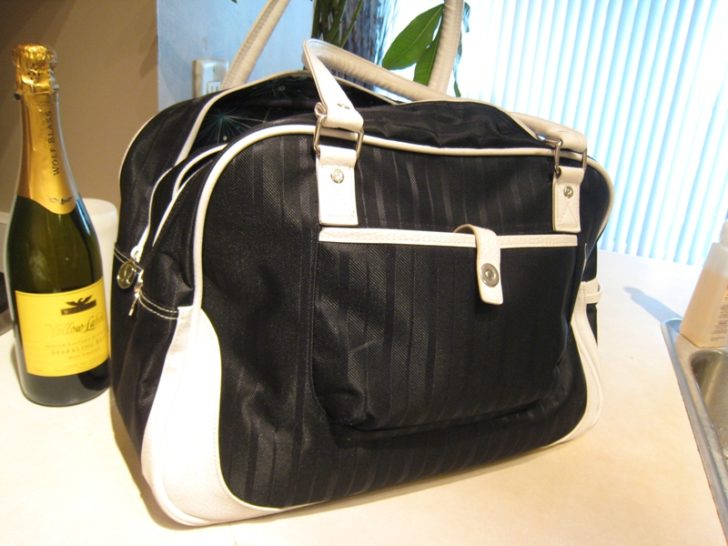 It's a Lululemon bag :D I got it a few years ago as a present from my mom.
My Gap Gym Bag: I bought this on sale about 7 years ago for $5! lol. It ain't pretty but it does the trick!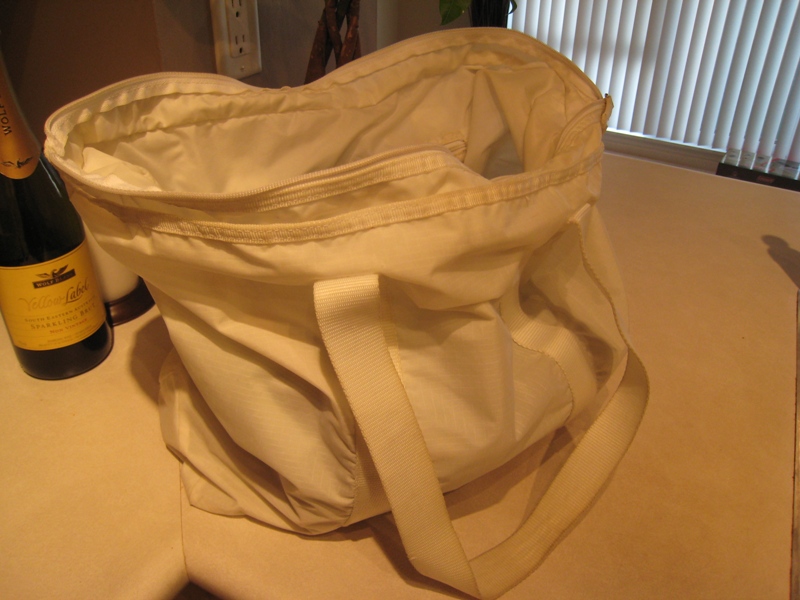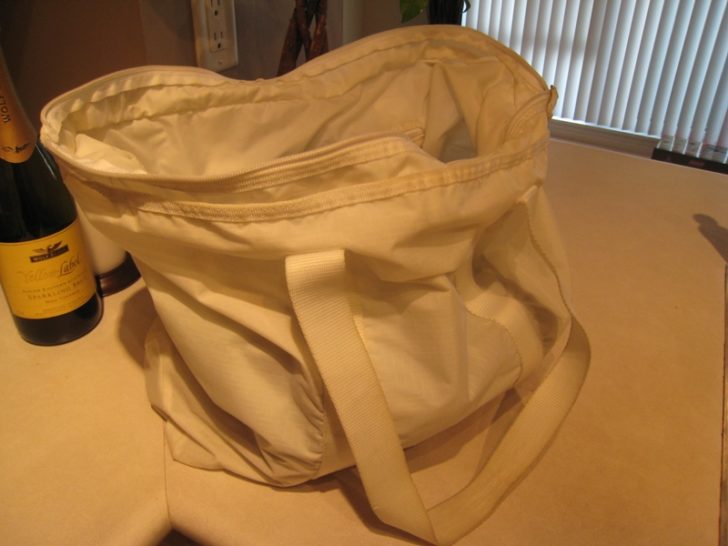 So there you have it- the 3 bags I use each and everyday!
~~~~~~~~~~~~~~~~~~~~~~~~~~~~~~~~~~~~~~~~~~~~~~~~~~~~~~~~~~~~~~~~~~~~~~~~~~~~~~~~~~~~~
Question to everyone: What are your long and short term goals?
My short terms goals:
Improve speed and endurance with running (follow half marathon training)
Continue to do resistance exercises at least 3 times a week
Keep improving Oh She Glows (do more videos, create new pages, etc)
Decide what home renos Eric and I will do in our new house, take steps to implement them
Finish packing and move at end of the month
Start and finish Christmas shopping, start and finish wedding albums
Start Charity on blog
Long Term Goals:
Run a half-Marathon in the Missassauga Marathon in May '09
Give back to the community through charity organization
Participate in a 10k run
Start Online Baking company
See you this afternoon for my second Fitness video post!!! :D Tonight will be more FAQ's!
~~~~~~~~~~~~~~~~~~~~~~~~~~~~~~~~~~~~~~~~~~~~~~~~~~~~~~~~~~~~~~~~~~~~~~~~~~~~
"Don't look back unless you want to go back."
~Phil Harbolt