So where did I leave off?
Oh right. We were leaving the restaurant and heading back to the hotel to have a couple drinks, open gifts, etc.
Here Leah is opening my gifts…I forgot to take pictures of the actual gifts- oops! I got her a nice lingerie set from Le Senza and a box of Glo Bars. :)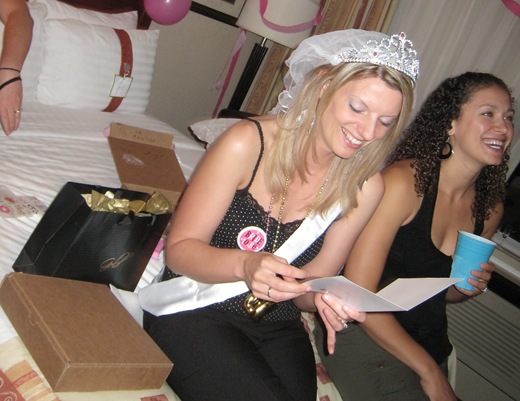 Notice she has water in one hand and a shot in the other. Smart lady!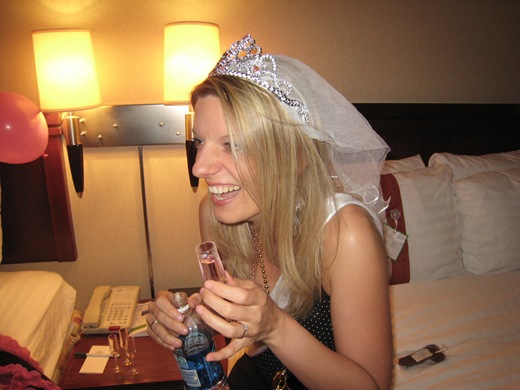 Then we left for the bars!
The group of girls: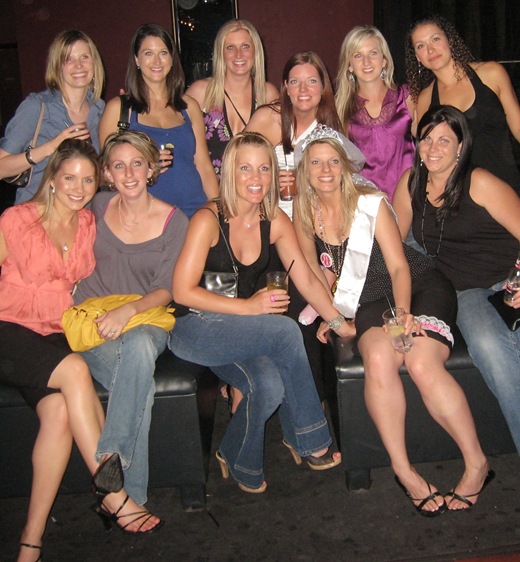 Then we hit the dance floor: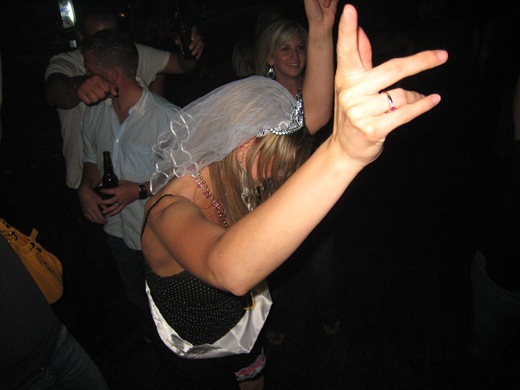 We had matching shorts! ;)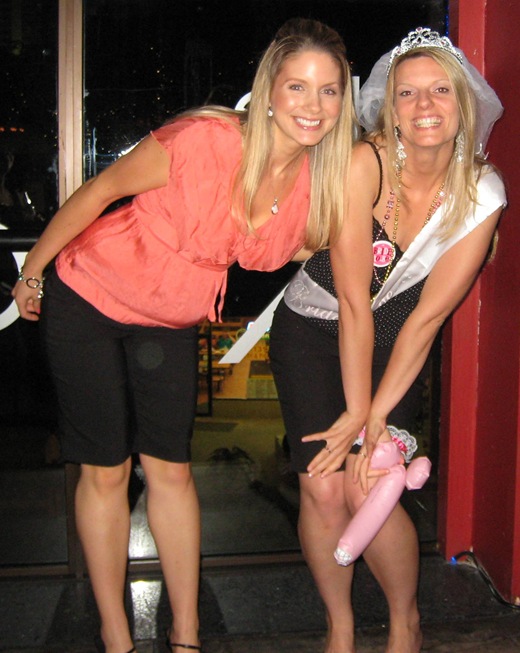 Pausing for a break from dancing :)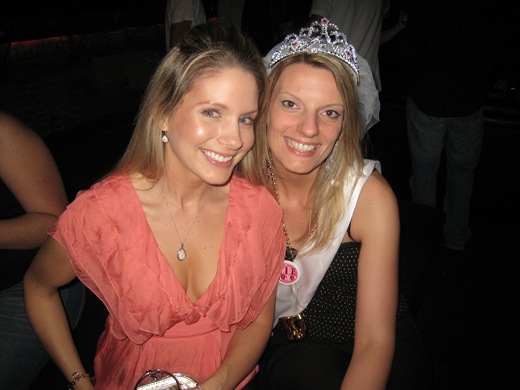 Then it was off to more bars. I think we did 6 bars in total?
Leah had more challenges. One was to dance on a table…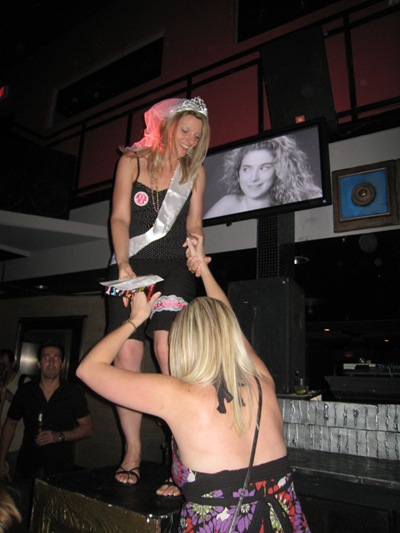 Which a bouncer promptly kicked them off of. ;)
Next was a photo op with cops…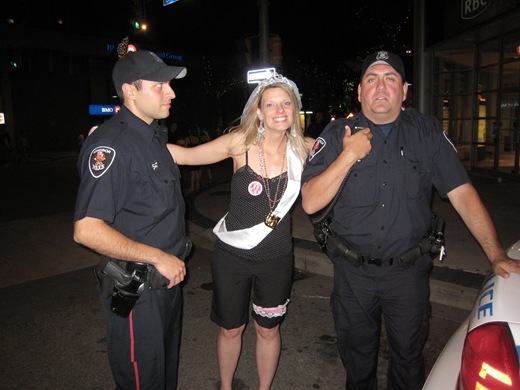 We finally got back to the hotel around 2am, and it was straight to bed! I texted Eric and told him I got in safely and I took a modified HPK (hangover prevention kit) which included Spirulina, Vitamin D, Calcium/Magnesium. I also chugged 1.5 water bottles. Then I was good to go!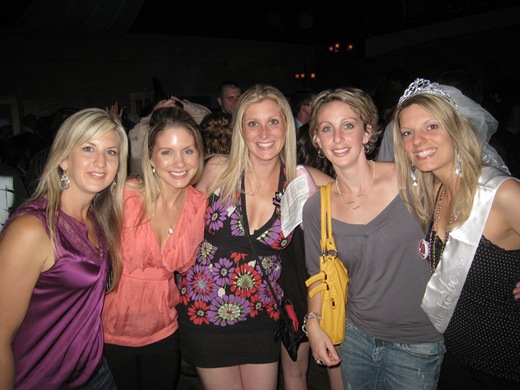 I woke up with a mild headache around 7:30am and couldn't get back to sleep. Always the way with me!
It was such a fun night though. Definitely one of those extreme kind of days on the health spectrum and was not an example of moderation in any sense. I didn't go overboard though which was nice. I made sure to have lots of water during the night and to pace myself. I definitely do not drink like I used to in my university days, that is forsure!
Oh and by the way- in case you didn't figure it out, Leah and I did NOT go for our planned run this morning! haha. We both agreed it was a good thought 'in theory' but that was about it. Sometimes our healthy goals don't always pan out. There is always tomorrow to start fresh!
Tomorrow I will be posting a few exciting things and will be showing you:
Details of Project Natural Glow
The healthy foods I packed and ate during the long car drives
My 'day after' eats
Grocery shop we did today with a few new foods/products
Luckily we have a holiday tomorrow. :) I will not be taking the day off however; I am going to be baking all day for a special Healthy Living Summit donation I am doing! More details to follow :)
Enjoy your night!