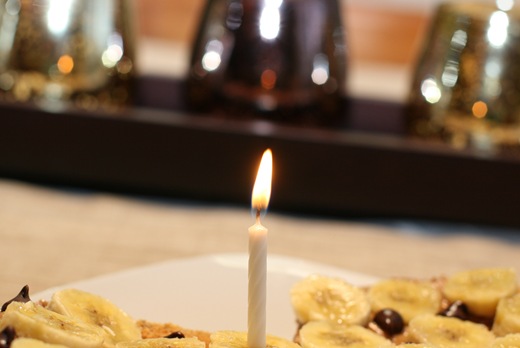 Possibly the two most liberating (and scary) words that have ever come out of my mouth.
Today marks the 1 year anniversary of quitting my old job.
One year ago today, I was not in a good place. I was unhappy, depressed, anxious, and fearful of what the future would hold. Despite these feelings, I knew that I wanted to be happy with my career.
One year ago today was quite possibly one of the lowest moments in my life. After quitting, I walked down the office hallway in shock, literally shaking from what just happened. I sat at my desk in shock. I called Eric on the phone and whispered, 'You'll never believe what I finally did', my hands still shaking.
What was I going to do?
Despite all of this, there was a small, glowing flame inside me that started to light up. It burned a bit brighter the day that I quit my job. Each day thereafter, it burned brighter and brighter. After 7 years in university and a few unfulfilling research jobs, I was finally able to sit down, take a deep breath, and really think about what makes me happy.
All of this time, this was the one crucial thing that I had not done. Yes I had written the exams, the GRE's, gotten letters of recommendations, and straight A's, but the one thing I did not do is stop to think about what I wanted.
I always did what I thought was expected of me or what career I thought would pay the most money. Both of which, would never make me a happy person, but kill that glowing flame inside my heart until it is no longer burning at all.
I have grown up a lot in the past year. I have struggled with self-doubt and worries that have almost paralyzed me from moving forward with my dreams. There were several times when I almost called it off because I was scared. There have been a lot of tears over the past year, but there have also been many more smiles and exciting moments than I have had in the past 7 years combined.
The past year has really shown me that I can choose a life that I will be happy with. I can make choices every single day to create happiness in myself. I can work my ass off at something I love and feel extremely rewarded.
And most of all, I never have to settle for something that isn't a right fit for me.
Sometimes it takes us to experience a career field before we know that it just isn't right for us. Or, we go to law school when we really secretly have always wanted to open up a cupcake shop. Most of the time, we figure out things as we go. There aren't really any 'mistakes', but experiences and the key is to make them learning experiences.
We make the best choice that we can at the time.
When we lost a family friend, Chris, to cancer just prior to our wedding in 2008, I started to question a lot of things in my life. Chris was the same age as Eric and he grew up with Eric. Losing someone so young made me question my own life, choices, happiness, and goals. I decided that I would do something to change my situation. I realized that my time on the earth was not something to take for granted any longer.
While it took me another 6 months to finally get the courage to leave my job, once I said those two words, it was instantly a new beginning for me.
I don't want to think about what my life would be like today, had I not had the courage to take a leap of faith.
Today I celebrate stepping outside my comfort zone, challenging myself as a person, and deciding that I deserve to be happy.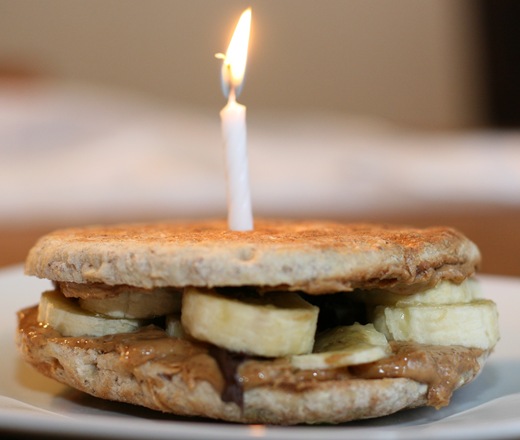 Have you ever decided to leave a bad situation or a job/college major because it wasn't a good fit for you?
~~
For a full recap of how I changed careers, check out my 'A Year Can Change A Lot' Series:
Part 1, Part 2, Part 3,  Part 4, Part 5, Part 6, Part 7, Part 8, and Part 9

Reach for the stars, even if you have to stand on a cactus.
~Susan Longacre