I may feel anything but dressed up during the week, but I must say, I LOVE getting dressed up when the occasion arises! I'm such a girlie girl at heart.
This morning, I thought I'd give you a peek in my closet and show you what I pulled together to wear to my brother-in-law Steve and future sis-in law Joanne's wedding today! I'm so excited for their big day!!!!
My father in law Ken, Steve, & Joanne: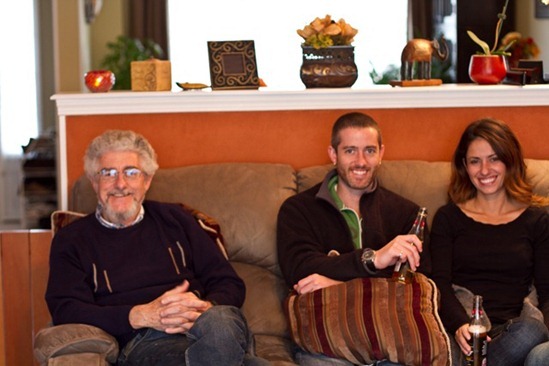 My bday celebraton 2009 (remember those pink walls??)!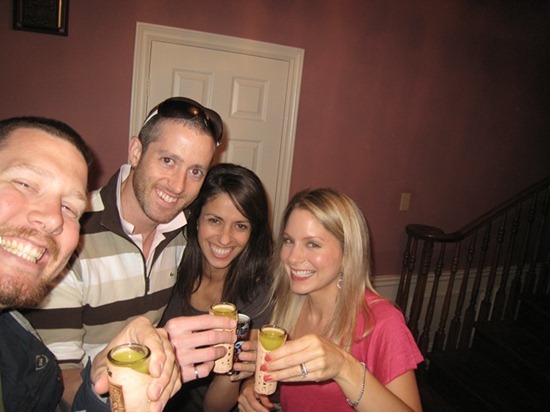 With Brother in law Dave…more SHOTS!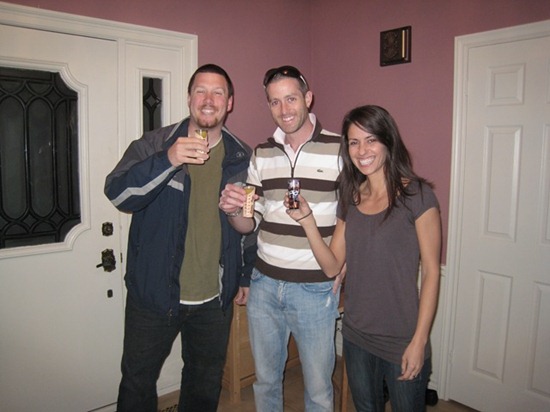 The first time I met Joanne I KNEW she was the one for Steve. I even told Eric after we met her that they would get married. What can I say, I can see love a mile away!! I've never seen Steve happier. :)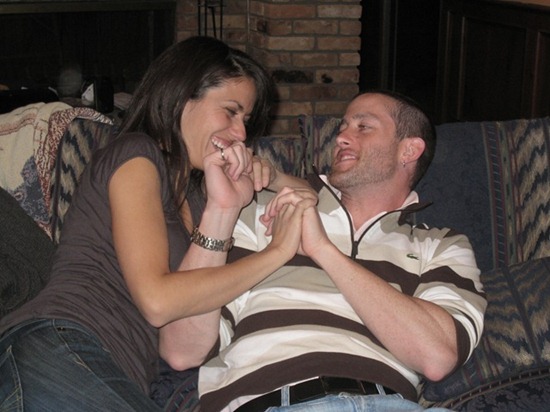 Joanne is going to make a STUNNING bride. I can't wait to see her! The wedding is held at a winery in Niagara on the Lake. The setting will be breathtaking no doubt.
Here's the outfit I put together…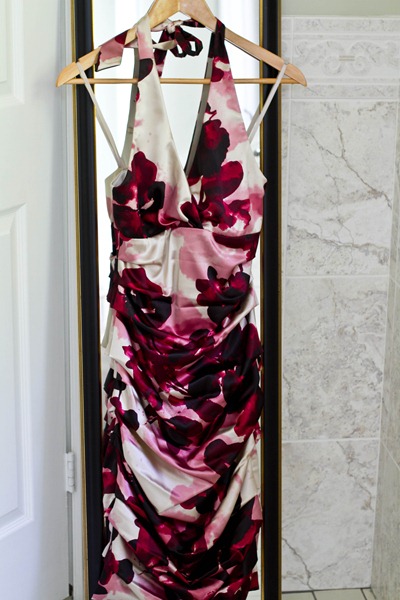 I found this dress in the nick of time last night at Le Chateau. It's pinky and floral- and if you know me, you know I love that! Luckily, it fit me like a glove, which doesn't happen often at Le Chateau…usually I can't find anything for the life of me in that store.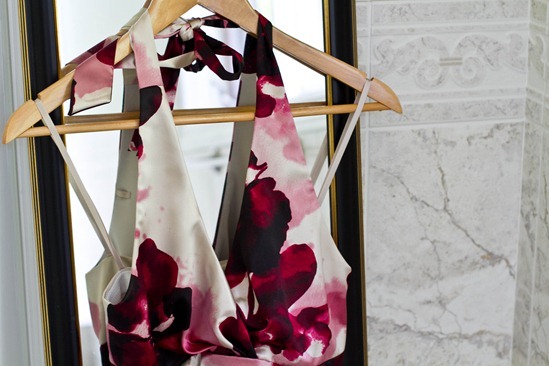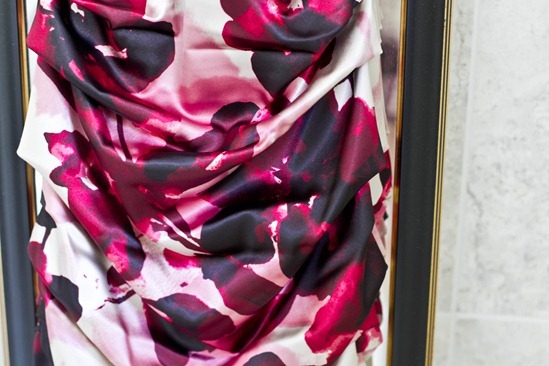 The ruching is extremely figure flattering and hugs the curves (or creates some!).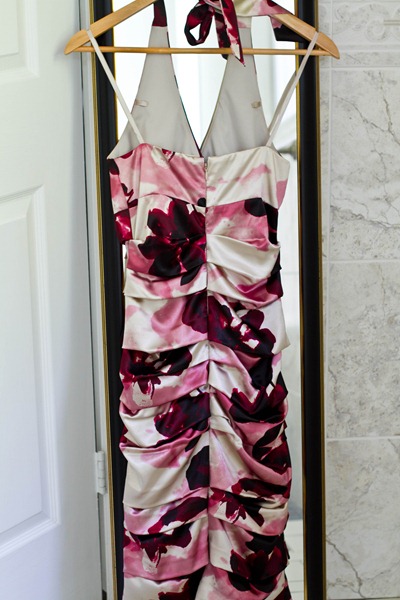 I thought I was going to have to buy new shoes to go with the dress, but my girlfriend Ashley offered to lend me her wedges. I've worn stilettos at outdoor weddings before and it ain't pretty walking on grass! ;) These will also be much more comfortable too.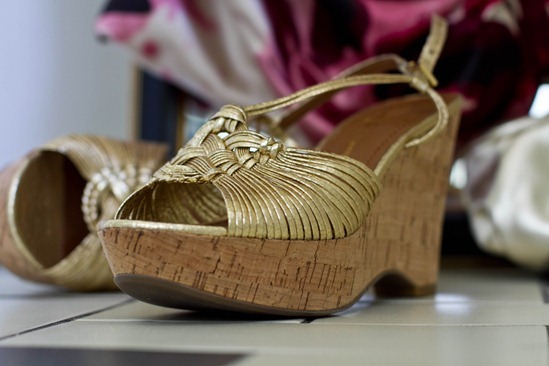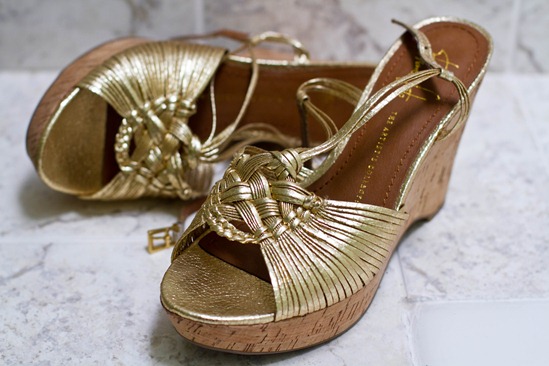 My gold clutch is from 2008 from Aldo. I think it was $19.99!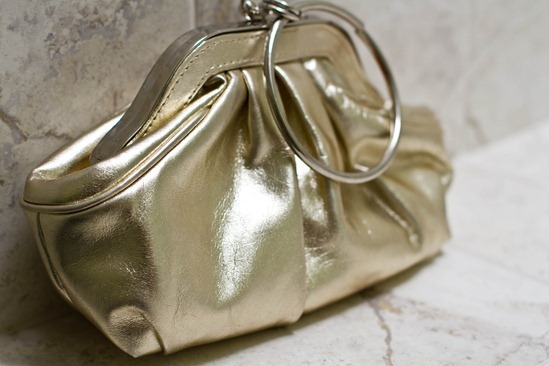 My jewelry is from Swarovski which was a gift from Eric last Spring.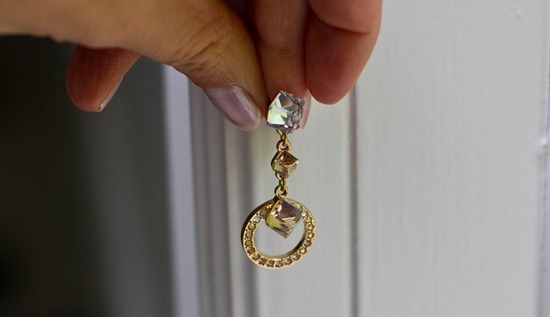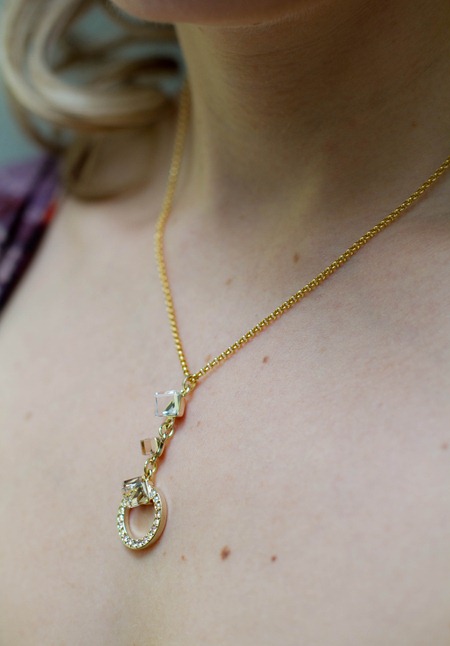 Shimmery eye shadow is from Chanel. I bought this set in 2008 for my wedding and I just love the colour palette.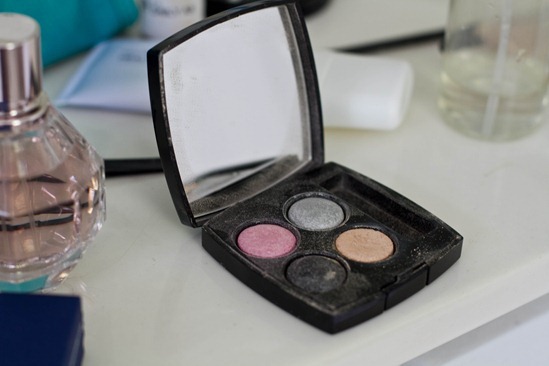 A shimmery wrap if I get chilly outside. This was a gift from my mom last year. Need to iron this!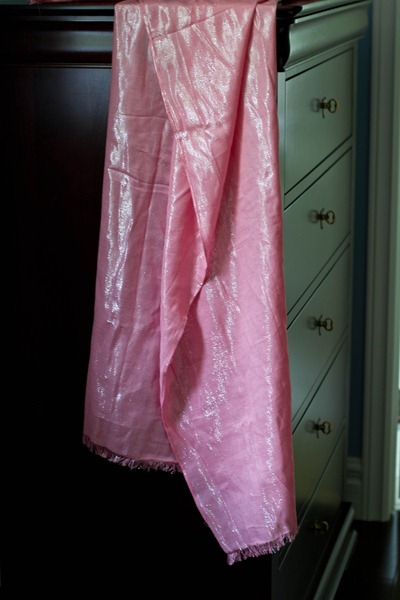 Painted my nails with this old bottle of Revlon 'Pure Pearl' which goes with my dress nicely.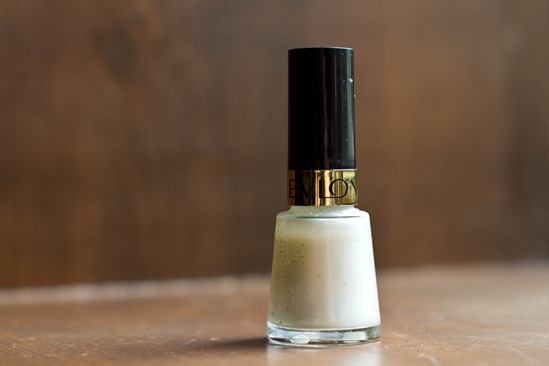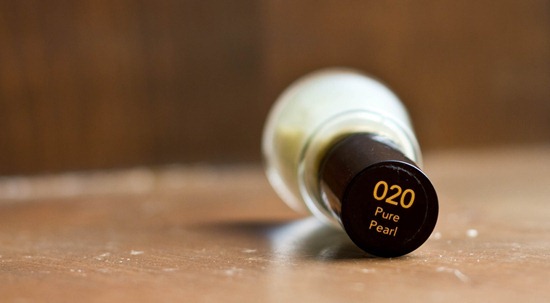 One more coat to go after this.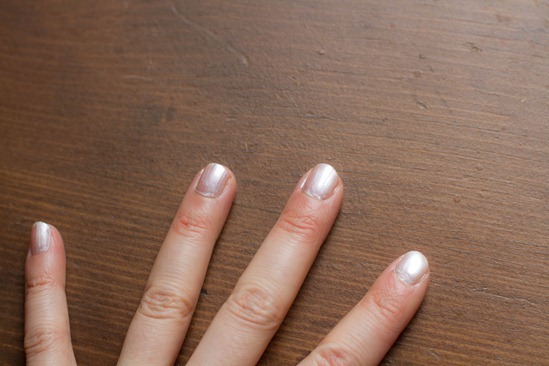 Now I'm off to try and pack LIGHTLY. This would be a first…
See you tomorrow for a wedding recap.

Have a great day!