There is a significant increase in Reno happiness when one has four things:
1) Friends to help

2) BEER

3) Warm weather and sun

4) More BEER :)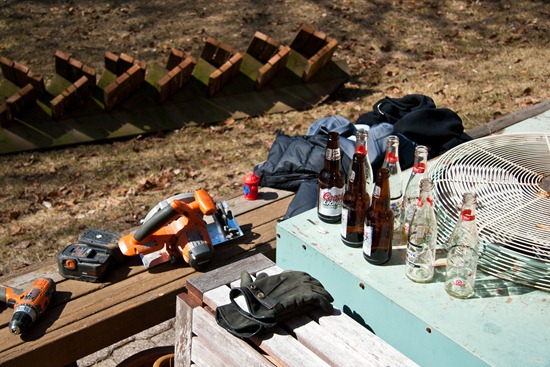 We spent all day Saturday outdoors in the gorgeous sunshine and warm weather!  We could not believe our luck because we were planning all-day work on the deck. Usually when we plan anything outside in the Spring it rains!
Not today, not today.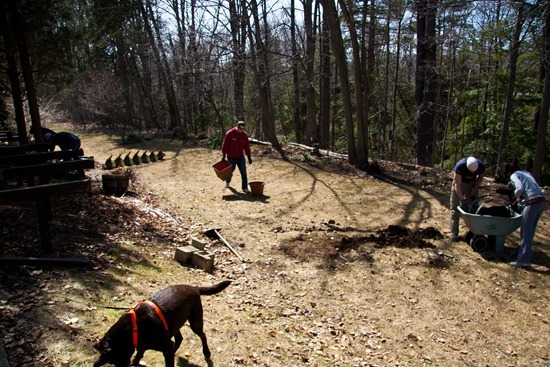 We also lucked out with a bunch of help from friends and family. Jesse, Shayne, Steve, Joanne, Eric and I tackled the deck for most of the day. We also had a visit from my mother-in-law and niece and nephew too.
Check out our well! This is the first time I have seen it because it hides under the deck.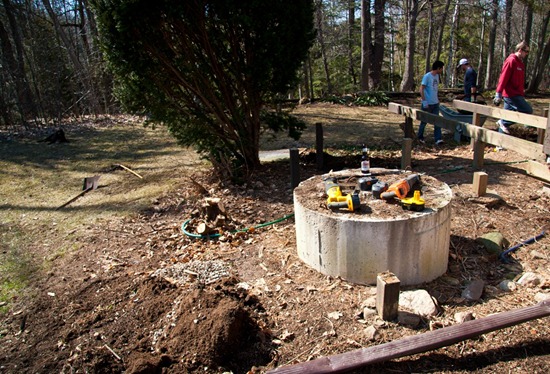 We rented a construction bin and filled it with the old deck wood. We spent about 3-4 hours just taking all the scrap wood to the bin. We got such a killer workout, however I think I 'undid' my massage from this week. ;)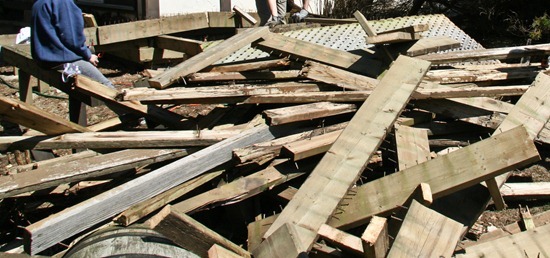 The good news is we can keep all of the existing beams that are 4 feet deep in the ground.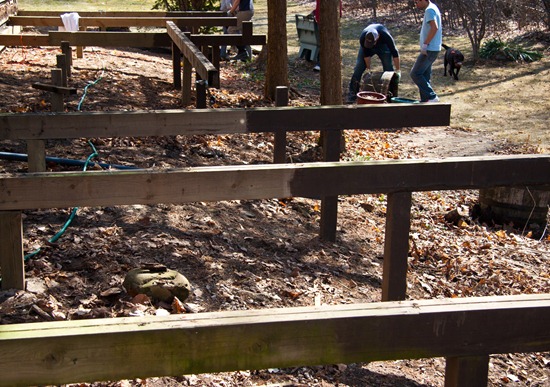 Meet DUKE. :) He is Jesse's dog.
Duke likes bones.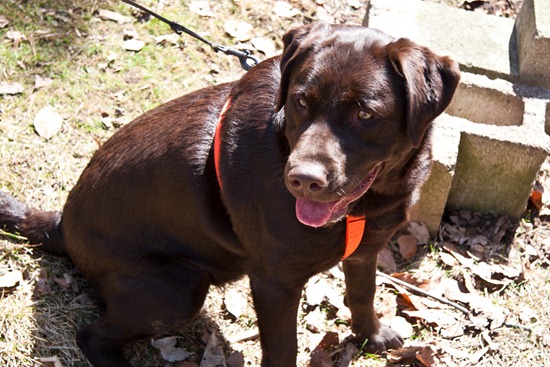 Duke, nooooooooo! Don't eat that!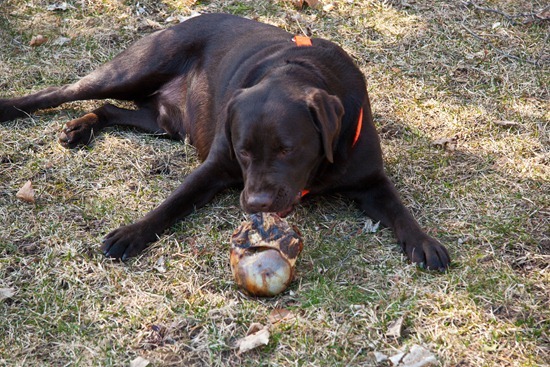 Duke went into the forest and came out with this random BONE!!!! Gross!!
The last thing to be removed from the deck was the big staircase.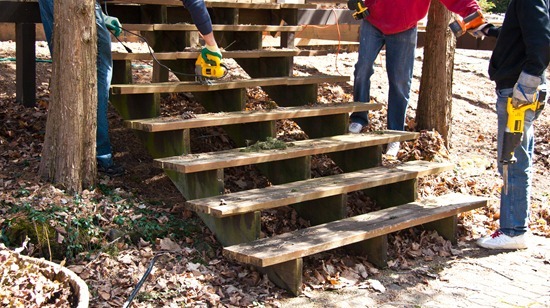 We have about 1 month to finish this deck before my birthday party! It is going to be tight because we have the next few weekends booked up.
Eric also saved me this old bench (that he sawed in half) for my outdoor food photography!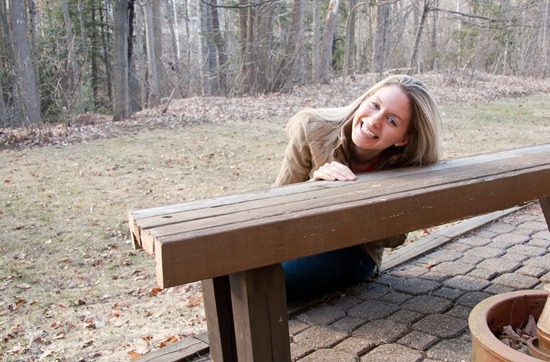 Yay, bench.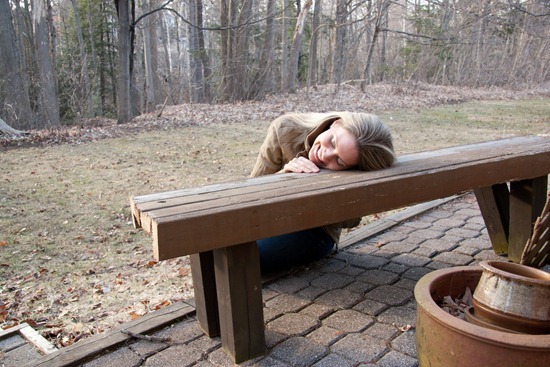 Don't mind the wobbly leg. It adds character.
After the deck stuff, I got my rake on and raked out the garden again. I find it takes me 2-3 'sessions' to really get it looking good after Winter.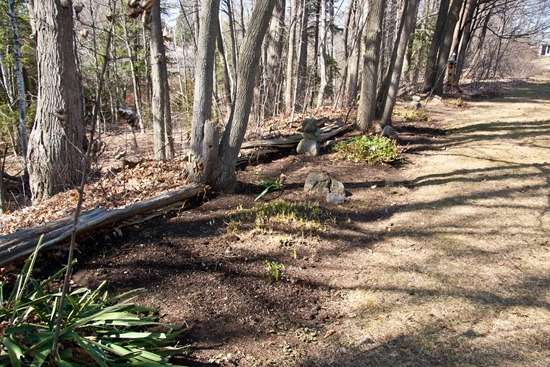 My goal this Summer is to spend more time on the yard and garden. Last summer, we were so crazy busy that we had no time for anything. This summer is going to be much more relaxed and I can't wait!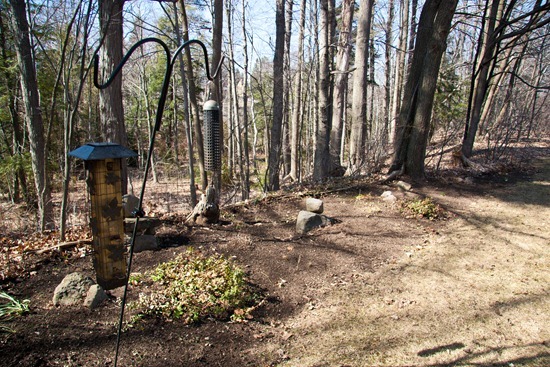 Today we are off to visit my grandparents. My Grandpa continues to stay strong in his battle with cancer. He has his good days and his bad days, but his positive attitude never ceases to amaze me.
I promised to bring a baked good so I guess I should go figure out what I am going to make! Hmmmm…