I just about died laughing reading all of your nicknames yesterday. And here I was thinking 'Snitzlefritz' was weird!
Ok, maybe Snitzlefritz is still weird…
I found it quite funny that many of your nicknames involved one of my favourite 'food groups'…
Other favourites were:
Stinky
Bird Breath
Number 1 and Number 2
Pie Tin
Oh, and I also found a Pinky and The Brain twin!
If you are looking for a funny read, check out the comments in yesterday's post.
And now more soup. Because I am cold and it is gloomy outside.
Also because a lovely reader sent me this recipe and said, 'You have to try this delicious soup!'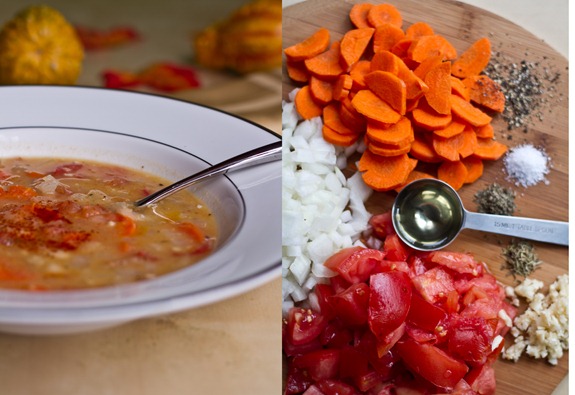 [print_this]
Easy White Bean Soup
Inspired by Vegetarian Recipes Collection.
Ingredients:
4-5 cups cooked navy/cannellini beans (or other white beans, I used white kidney)
1.5 tbsp olive oil
1 medium onion, chopped
1 medium carrot, chopped
1 celery stock, chopped (optional)
3 medium tomatoes, chopped
3 cloves garlic, minced
1/2 tsp dried thyme or 1 tsp fresh thyme leaves, chopped
2 cups water
1-1.5 tsp kosher salt, to taste
Freshly ground black pepper, to taste
Pinch saffron, optional
1/2 tsp dried basil
Directions: In a large pot add the oil and cook chopped onion over medium to low heat for about 5 minutes. Now add in the carrots and optional celery. Cook for another 5 minutes. Next, add in the tomatoes, spices, salt, pepper, and garlic. Simmer on low for about 7 minutes. Cook, drain, and rinse the beans. Puree 3/4 of the beans in a food processor until smooth. Add in the pureed beans, the rest of the beans, and the water. Stir well. Simmer on low for about 15 minutes. Adjust seasonings if necessary. Makes about 5-6 cups approx.
[/print_this]
Some women get excited over handbags and shoes. I tend to get excited about Heirloom tomatoes, aprons, and Rudolph mugs.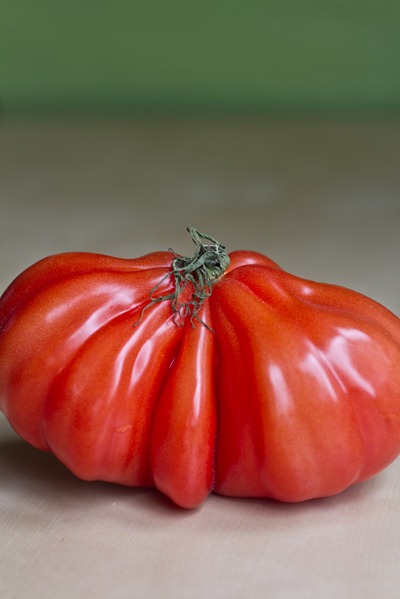 (Ok, Ok, handbags and shoes too)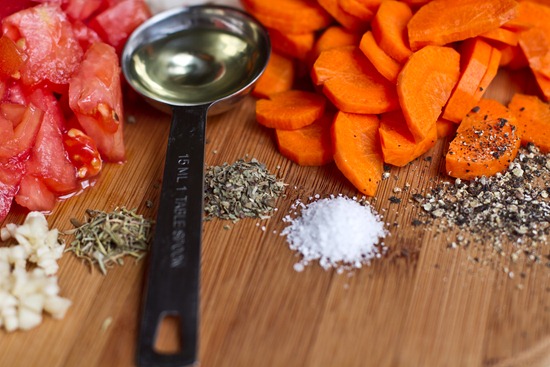 I added some dried basil to this soup and extra garlic and it really made the flavours pop.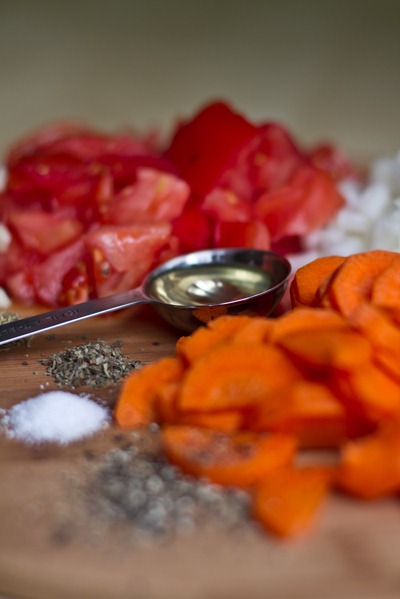 3 cloves of minced garlic.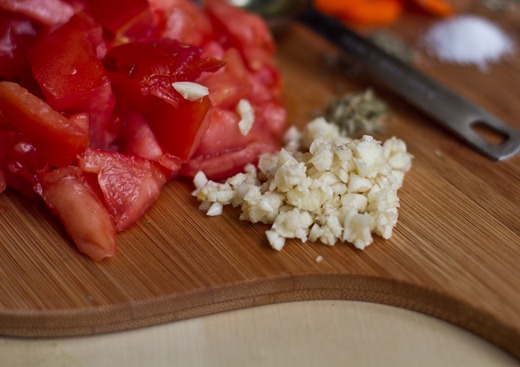 That reminds me, I have been meaning to tell you that garlic no longer seems to really bother my stomach like it used to. I wonder why??
Puree 3/4 of the white bean mixture and set aside.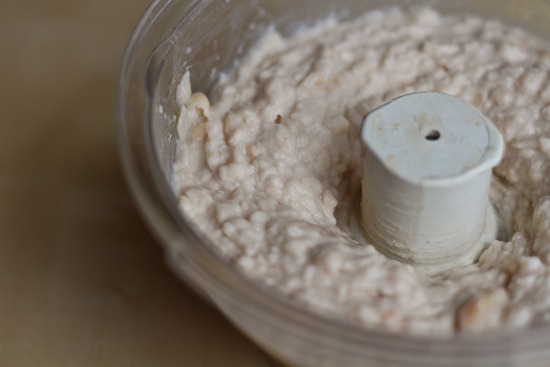 Sautee the onions for 5 minutes, followed by the carrots for another 5.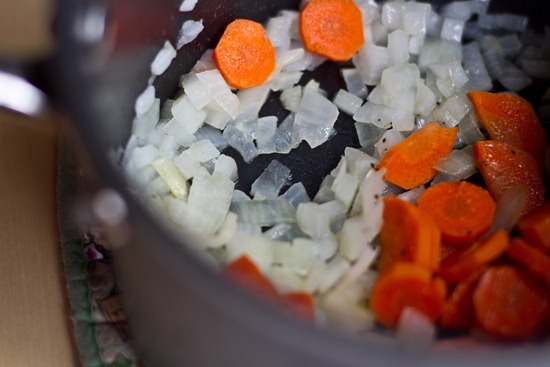 Add in spices, tomatoes, garlic, etc and cook for about 7-8 mins.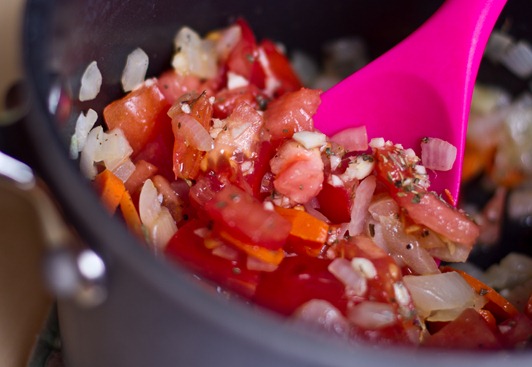 Now add in the water, pureed beans, and the rest of the beans. Stir well and simmer for 15 minutes. Taste and adjust seasonings if necessary.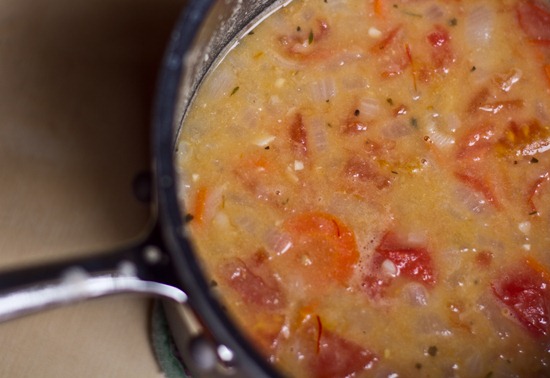 This soup is rich and creamy and pleasing on the palate, but contains barely any fat, and of course, no cream. It is also packed with protein!
The garlic, salt, basil, and thyme really made this soup come to life so don't skimp on them. It would also make a wonderful soup to pack for work or school lunches during the colder months.
I'm curious…what is your weather like today? If you'd like, leave a comment and tell me the approximate temperature and conditions in your area.
Our weather today is 7C/45F, very windy, and rainy. (At least we didn't get a snow storm like OSGMOM though!)