Homemade cinnamon stix, anyone?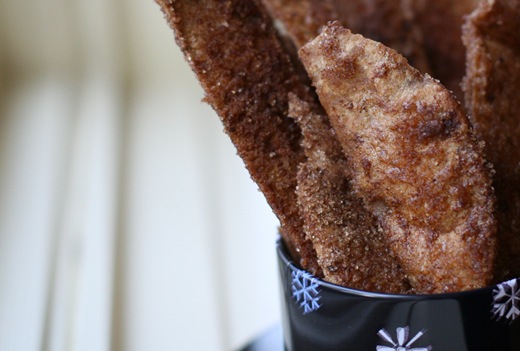 Crunch, munch, crunch. Crunch, MUNCH.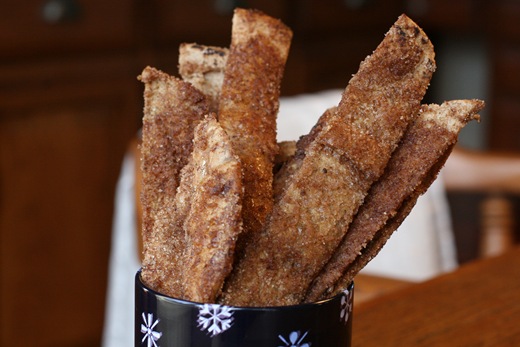 This was my first time making cinnamon stix and was it ever EASY!
Pumpkin Spice Stix
Adapted from Dreena Burton's ED&BV
Ingredients:
4 high protein pitas
9 T Organic cane sugar (or more)
1 T Pumpkin pie spice (or more)
Extra Virgin Olive Oil
Fine grain sea salt (tiny pinch)
Directions: Slice pitas to form strips. Spread on EVOO onto both sides of strips and then dip the strips into the sugar mixture on both sides. Place each strip onto a baking sheet lined with parchment (easy clean up!). Cook for 4 mins, on each side at 375 F. Do not overcook. Mine were perfect after 4 minutes on each side. 4 1/2 mins would have probably burned them! Keep a close eye on it. Remember they will still cook after removing from the oven too. Let cool completely before storing. They crisp up real nicely.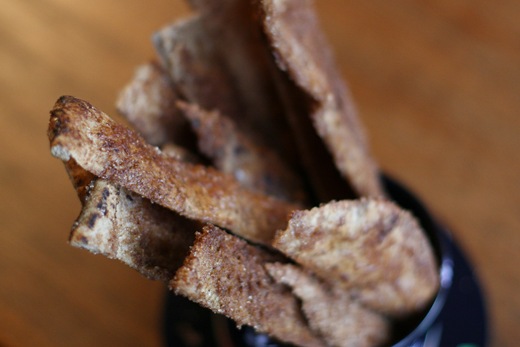 Strips become Stix. Ohhhhhhh yea.
But of course, what are stix without a little dip?
Sweet & Creamy Peanut Butter 'Yogurt' dip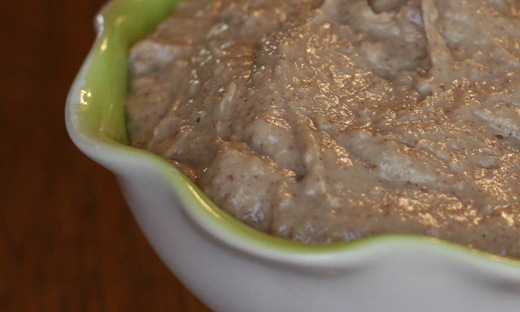 This recipe was adapted from Dreena Burton's Creamy Cashew Dip from ED&BV.
Ingredients:
1 cup chunky peanut butter
1 cup vanilla soy yogurt (if you want it vegan)
6 T unsweetened applesauce
4 t agave nectar
pinch sea salt
1/4 t cinnamon
Directions: Combine all ingredients in a bowl or food processor and blend until smooth. It doesn't get much easier than that!!!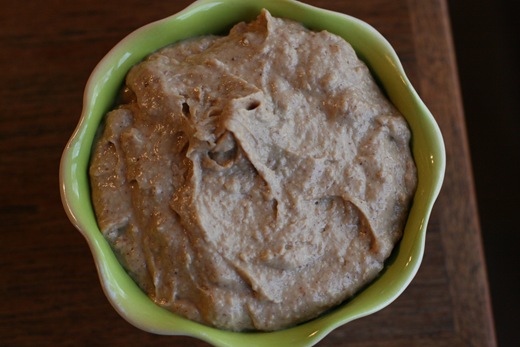 This dip is WONDERFUL! Creamy, slightly sweet, and thick. I'm glad I doubled the batch because I think this will be perfect at the party paired with the stix. Mmmmmmmmm…I can't wait! :D :D :D It is also the first time I have made a sweet dip before and I really love it. This would also be great with fruit!
~~~~
Last night Eric and I finalized our Ugly X-mas Sweaters after a bank breaking spree of $22 at Dollarstore! ;) All I can say is LOL x 100000000000.
Teaser…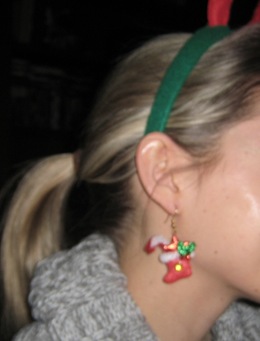 Oh Dollarstore how I love thee.
~~~~
All Glo Bakery orders placed today will ship out TODAY! Don't forget about the Gift Certificates too for a lovely gift idea.
Happy Ugly Xmas Sweater Party EVE!