Good morning!
I'm writing this post at 6am on a Saturday because I am just that excited to tell you about it!
First, I need to get this off my chest…
GARLIC SCAPES!!!!!!!!!!!!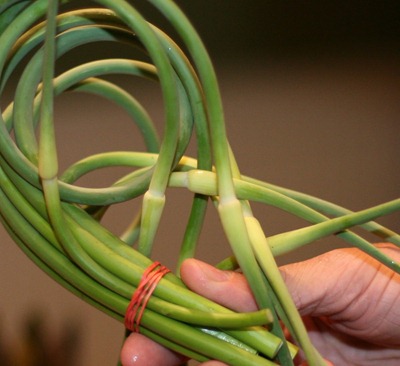 "The garlic plant has more than one usable portion. While many people are aware of the many uses for the garlic bulbs, not as many persons are aware that the stalk of the garlic plant is also edible." [Source]
I eat a lot of veggies, however I am always over the moon when I can discover a new veggie and figure out what to do with it!
Second, thank you to everyone who told me what this scary but magical veggie is and offered some recipe ideas! I think my CSA post is going to become a weekly feature. It was so fun to read everyone's thoughts on new recipe ideas! Maybe we can start a recipe club. :tongue:
Third, what I am about to show you is life-changing. I do not joke about these things. This recipe left me ohhhing and awwwing and talking about it all night. Eric even scarfed it down!
I will get right down to business.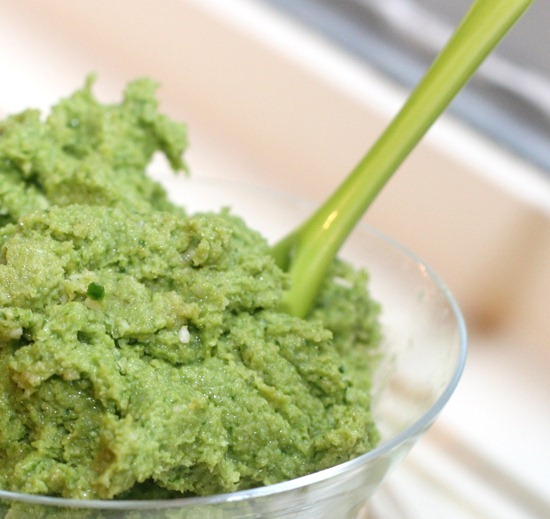 Easy Vegan Garlic Scape Pesto
Ingredients:
3 garlic scapes, rinsed and chopped a few times to break up
1.5 cups of my 3-minute parmesan cheeze (I tripled the batch so I would have lots leftover!)
Juice of 1/2 a fresh lemon (approx 2 tbsp)
1/4 cup extra virgin olive oil
handful of fresh spinach
Directions: Make the 3 minute vegan parmesan cheeze, by toasting 1.5 cups of sesame seeds in the oven until lightly golden in colour and then throw seeds, nutritional yeast, and salt into a blender. Process for 30-60 seconds. Parmesan cheese is complete! Step 2) Remove cheese from processor and set aside. Now throw in the garlic scapes and fresh lemon juice and process until fine. Add the vegan parmesan slowly in 1/2 cup increments, alternating with the extra virgin olive oil. Process until smooth or desired consistency. As a final step take your rinsed spinach and throw in and process. It will turn into a lovely green colour. Serve and enjoy! Makes 1.5-2 cups.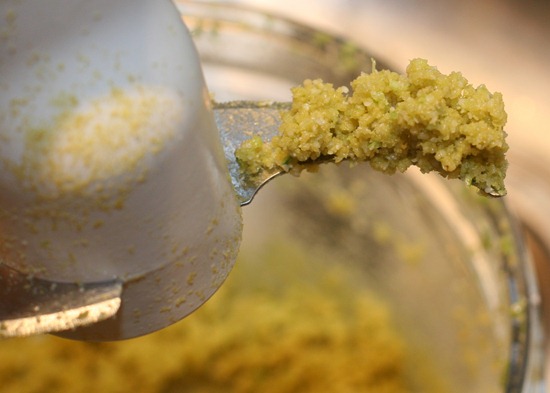 I figured it needed a little pop of GREEN, don't you?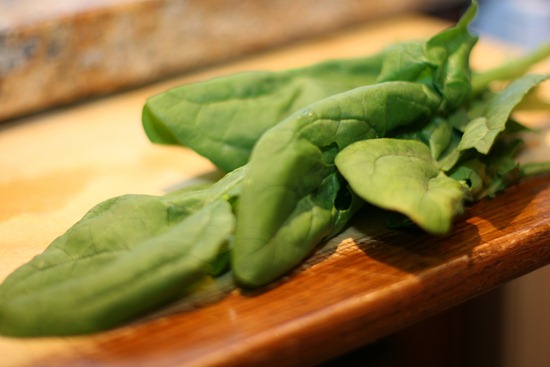 Much better.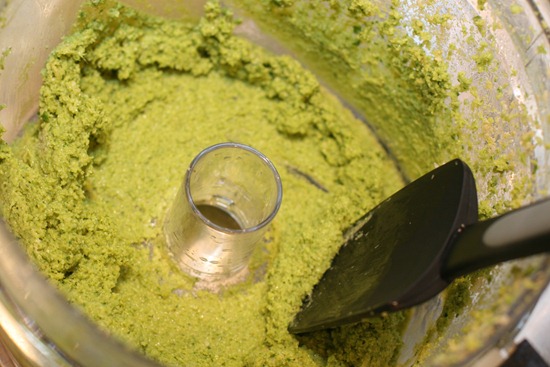 I cannot even tell you how DELICIOUS this is!!! I just can't. You have to make it for yourself to understand. I think I inhaled half of it on spot.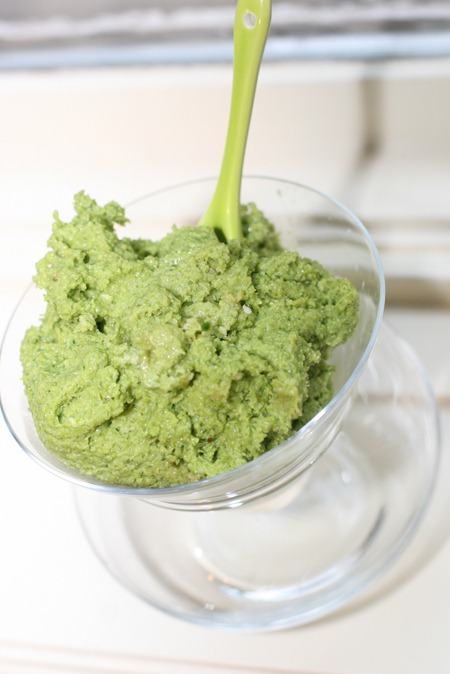 This was quite possibly the best thing that has ever come out of my food processor.
I am in love with garlic scapes! Their flavour is out of this word- they are very, very garlicky and to my delight they did not give me stomach pains like regular garlic does. You have no idea how happy I was to be able to eat something garlicky and not suffer afterwards! This also marked the first time that I have made pesto and actually was impressed by it (the first time I made it a while ago it was very off tasting).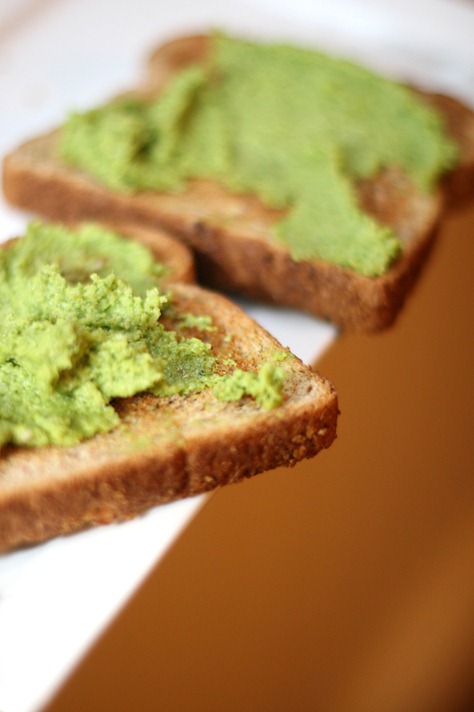 I still have a ton of garlic scapes leftover and I can't wait to throw them onto salads, roast them, and make a stir-fry with them. YUM.
If there is one thing you do this weekend RUN to your local market, pick up some garlic scapes (they aren't in season for long!), and make this pesto. You will still be glowing from ear to ear come Monday morning.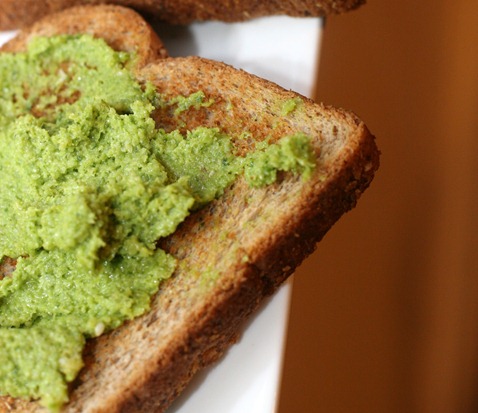 Speaking of the Farmers Market, I am off to the orientation! My plan is to woo the farmer's with Glo Bars and bring home copious amounts of strange veggies every week. :biggrin: