Just a quick note to tell you that I have updated the Green Monster Movement with new reader recipes and stories! Many more to come all week (I have 64 in my inbox in queue! lol).
~~~~~~
Missed The rehearsal, Part 1, Part 2, or Part 3?
Why hello…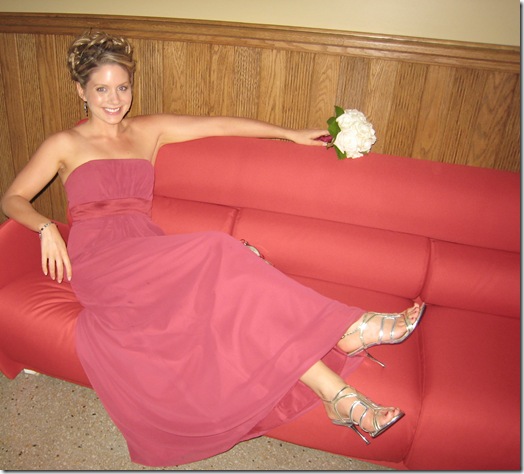 By the time we arrived to the reception after photos, I was ready to EAT and party!!! :D
Time to kick back and relax…
I was so excited to see the wedding favour cookies I made all placed at everyone's table. Most people had already eaten theirs! hehe. :) I was a proud cookie mama.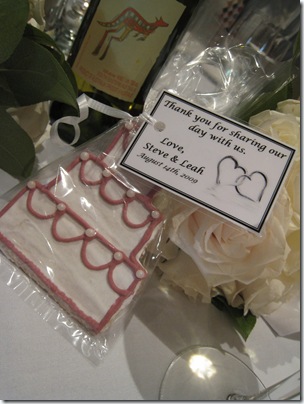 I can finally show them to you now that the wedding is over! I wanted the bride to be the 1st to see them.
She had her children that she teaches write special messages on the back of each tag. Kids say the funniest things! We had a few 'doosies' at our table, one of which was 'Love is…stroking your pet'.
My child wrote something very deep and wise…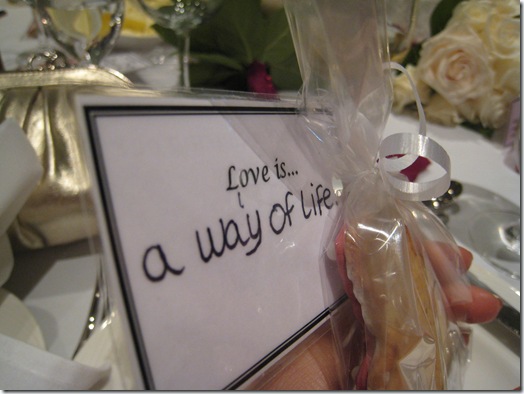 I made Leah and Steve special cookies with their initials: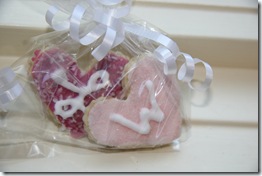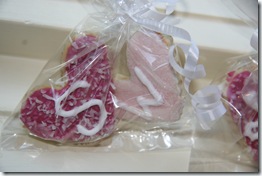 To my delight, everyone raved about the sugar cookies!! I had several people come up to me and tell me how much they loved them and how they gobbled them up. I was beaming from ear to ear! It was a good 4 days work or longer to make them! All the work was worth it. :)
Leah didn't have a full head table, so the bridesmaids got to sit with their dates. We had a FUN & young table!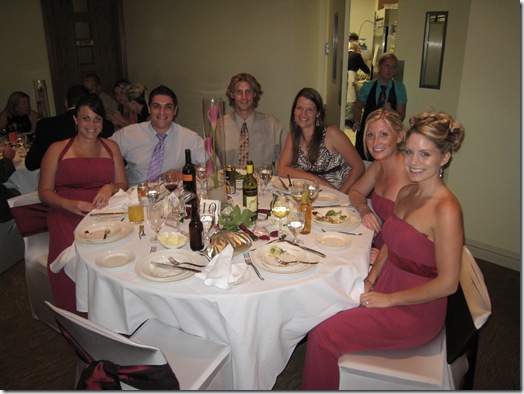 I started with about 4oz of wine: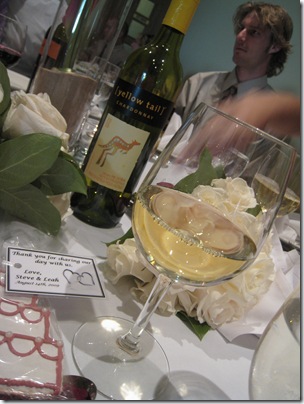 They brought out a mixed green salad to start: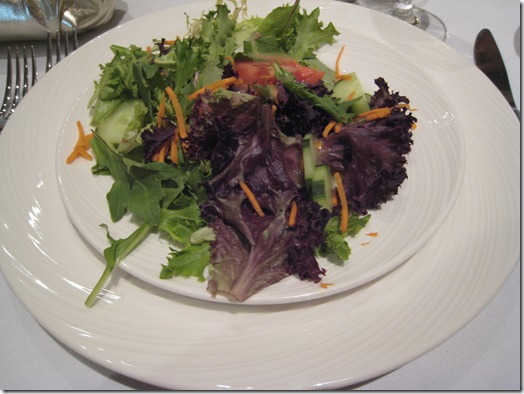 And then I was brought out a HUGE vegan stir-fry. It was quite possibly one of the best stir-frys I have ever tasted!!! I ate every single bite. I was starving!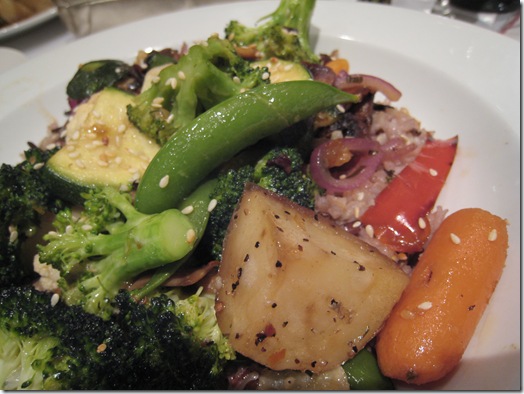 I was asked a few questions about being vegan from people at my table and everyone was really cool about it! No mean waiters here!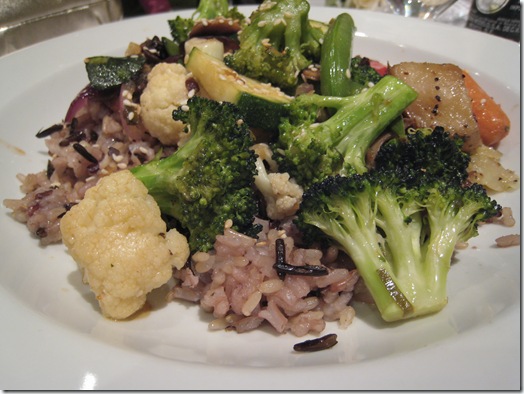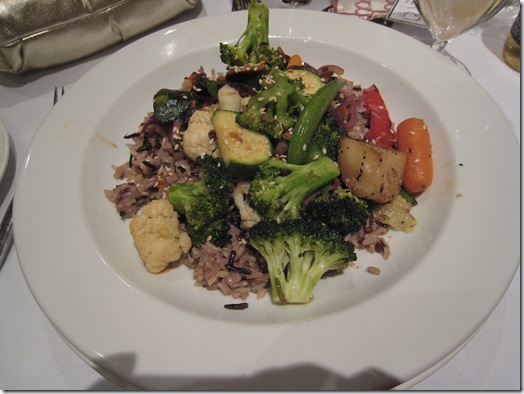 Drink #2: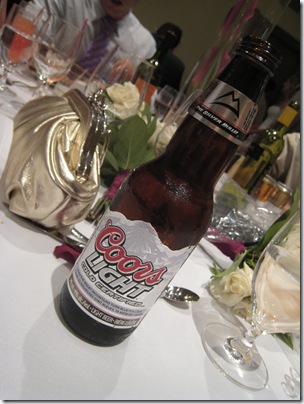 Carley and I: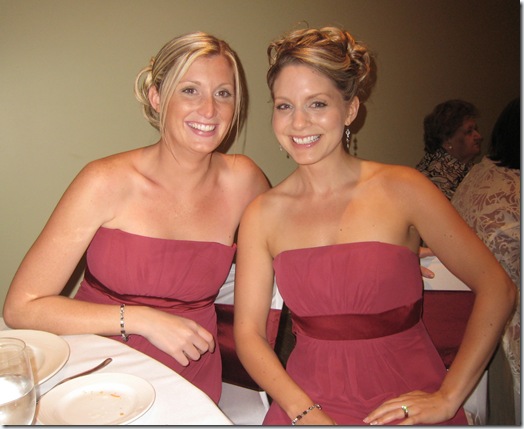 Love that girl!
We tucked in our halter straps for the reception. One dress- TWO ways! ;)
The boys at our table got a little rowdy! lol. It was such an entertaining table of people.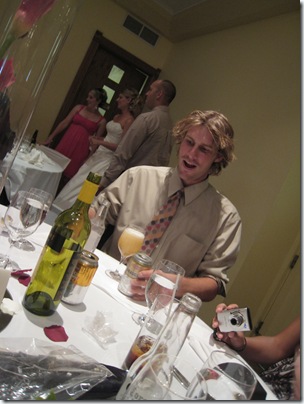 This was the regular dessert, Ice Cream Crepes!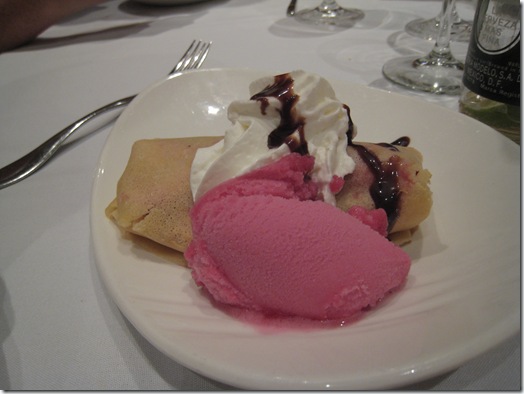 My vegan dessert, a lovely fruit salad with raspberry Sorbet: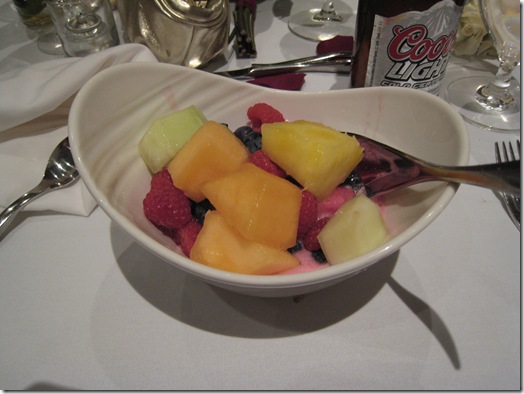 So so so good. WOW.
Eric and I got Tequila shots for Steve and all the Groomsmen (from the UK). It was a fun way to bond, lol.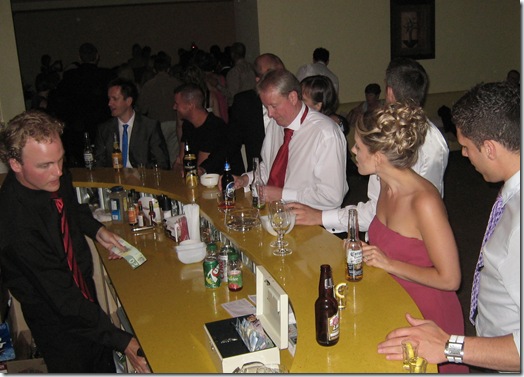 My shot was put in a GLASS and I think he gave me way more than 1oz!- it was more like 1.5 oz!!! Gross!!!
Me with some Brits: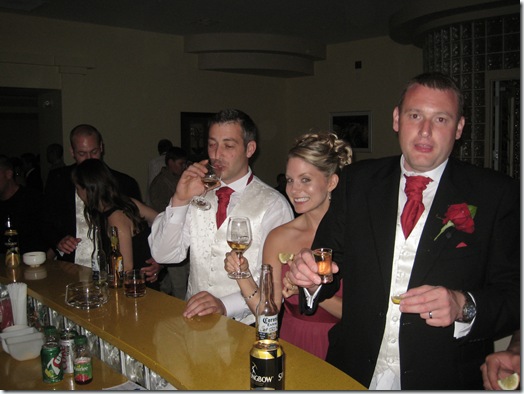 All smiles before…
Ouch! That one hurt.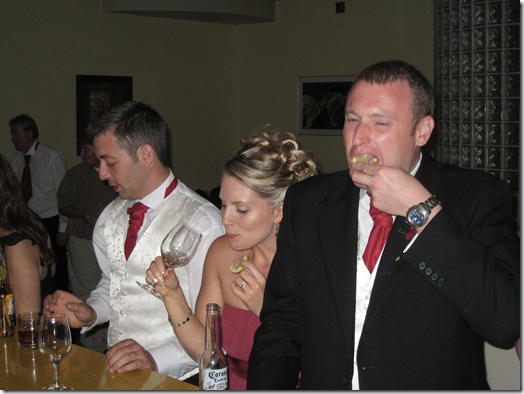 Then it was time to boogie on the dance floor!
Rach's hubby, Shaun, was a wee bit comical. He had us laughing the whole night with his dance moves! There's one in every crowd, eh?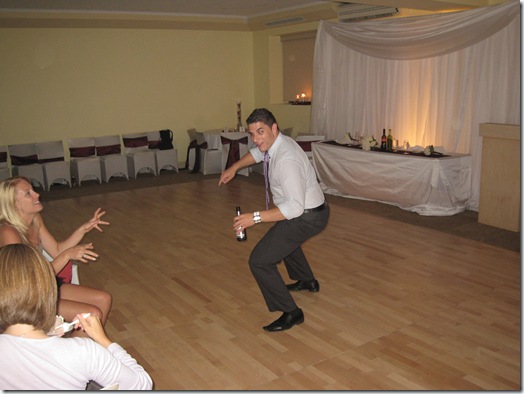 Cutting up a rug. Not sure why I am all by my lonesome! haha. Loner bridesmaid alert!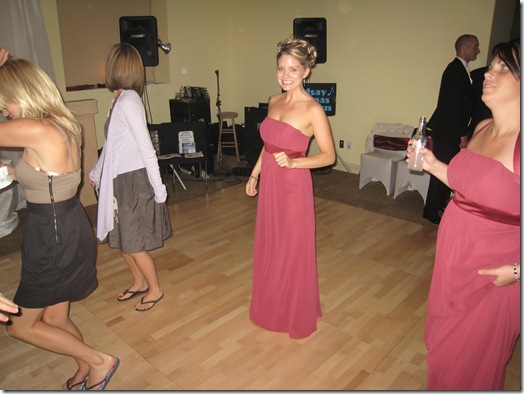 Leah and I BEFORE the photo op (or so we thought). I checked her teeth! Oh my gosh this picture is so wrong!!! What are friends for, eh?? ;)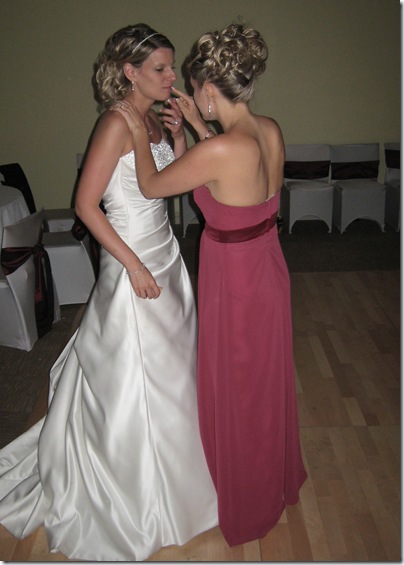 After the dentistry, we rocked it out on the dance floor to that Paparazzi song!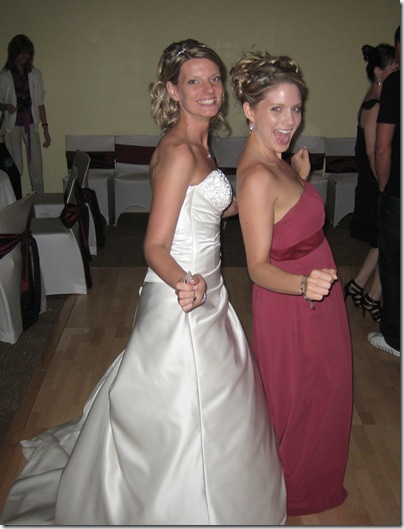 I love dancing so much! Anyone else?? Such great exercise too!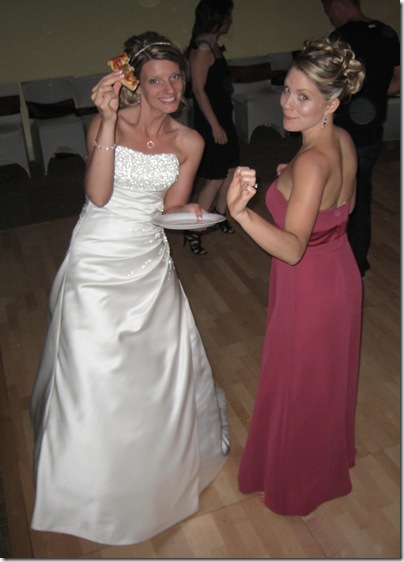 Of course I also danced with hubby. We got to dance to our wedding song- Wonderful Tonight by Eric Clapton. Brought back some great memories (our 1st anniversary is the 31st!!!).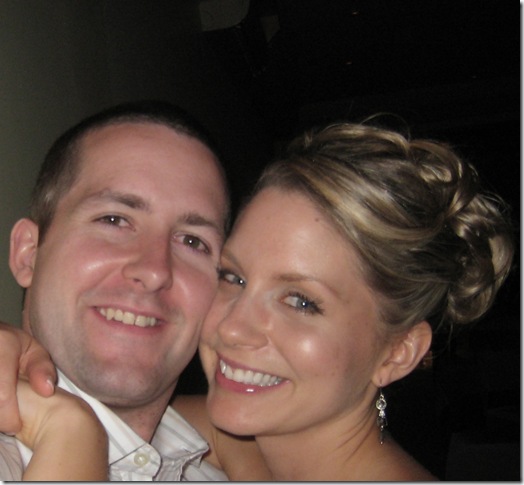 I was quite happy that I didn't go overboard with drinks! I was actually in much better shape than most people were. Wink, wink, @ Eric…Shaun… ;)
It was a magical day and couldn't have gone any better. I was so happy for Leah!
~~~~~~
See you guys later for my thoughts on some Healthy Living Summit sessions I watched all afternoon Saturday! I also have a really fun hot topic coming up based on some issues that were brought up in one of the sessions. I can't wait to hear your feedback on it!
I will also be announcing the winner of the Summer Glow Photoshoot winner too. Exciting stuff!