Today was 'one of those days'…you know how it goes…what can go wrong, does!
Anyone else?
I finished work around 9 and I technically should have been sweating it out on the treadmill, but instead I was enjoying one of the finer things in life…
It is a simple equation:
The new couch + alcohol + Gossip Girl = Pure Bliss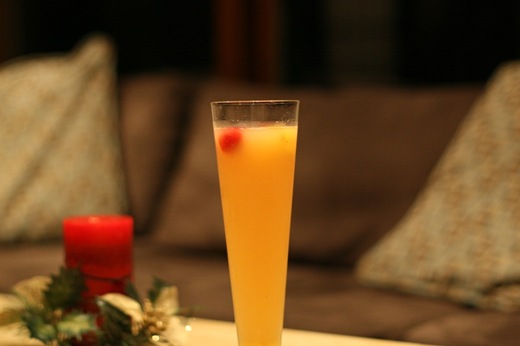 I call this mixture a Twisted Screw…a Screwdriver with a twist, of course!
Ingredients:
OJ
POM juice
Vodka
Frozen strawberries
Frozen pineapple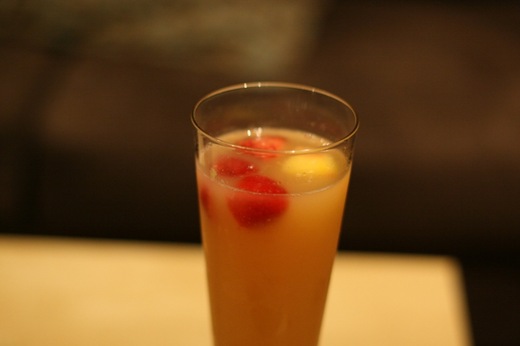 Oh dear me. This was just a delight.  I felt like a million bucks.
Sometimes, it is perfectly ok to just take the 'unhealthy' route and chill out! I forgot how fun a carefree night could be.
Don't worry, the treadmill will be there tomorrow…it always is…
Do you ever just bail on your healthy intentions for some much needed R & R?
It took me a long time to realize that a healthy lifestyle COULD and SHOULD include times when you divert off your planned route. Sometimes, all I need is to just forget about what I should be doing, and just do what I want to do.
~~~~
BAKE SALE!
Would you like to enjoy delicious vegan and healthy baked goods all while supporting Team In Training???
Check out Ashley's Bake Sale going on TOMORROW! There are tons of delicious baked goods up for grabs.
I am baking a Healthy Holiday Lovers Variety Pack to the highest US or CAD bidder! Head on over and check it out Wednesday (2:30pm-12:00am EST)!
~~~~
Sketchie is meowing on the stairs for me to play with him. I have to pretend like I don't see him hiding under the plastic tarp and then he runs along the stairs to scare me. LOL.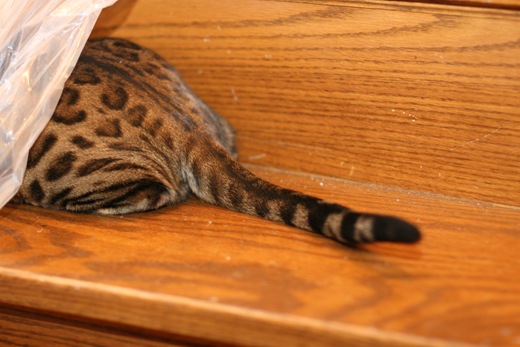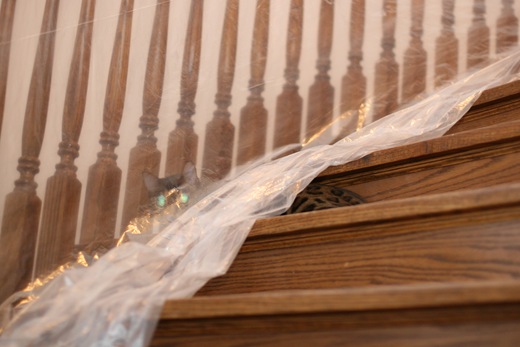 What would we do without our beloved animals?