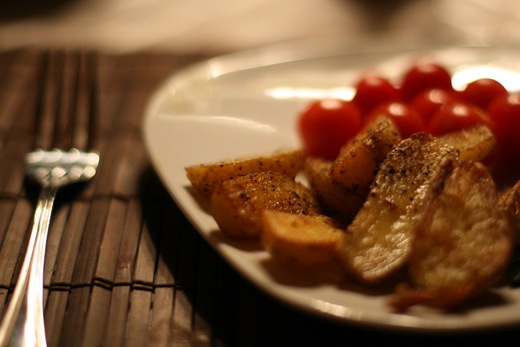 I forgot how good roasted potatoes are. I have been on such a huge sweet potato kick that I haven't had regular potatoes in a while!
These Fingerling potatoes were roasted in EVOO, sea salt, ground pepper, paprika for 50 minutes at 380F. SO damn good.
Along with cherry tomatoes and asparagus…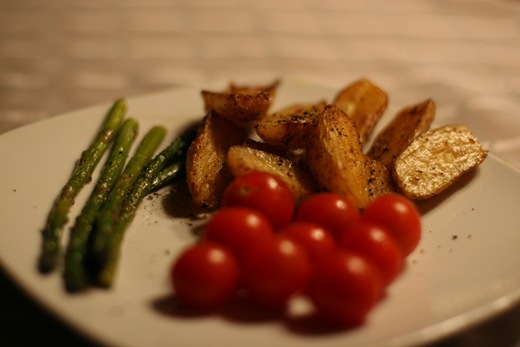 And Vegan Sweet Potato and Pear Holiday Soup: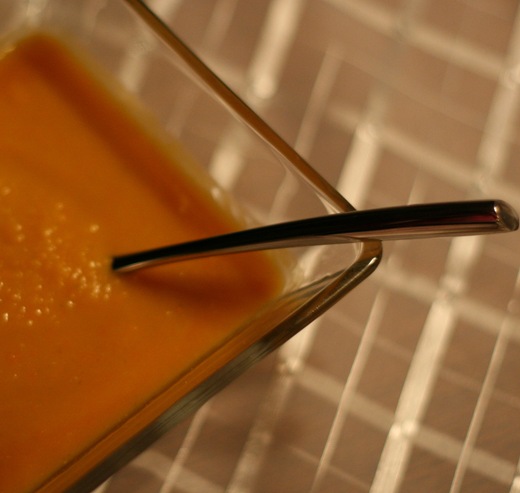 Gosh, that soup is to die for!!!
I also wanted to do a few food product reviews tonight!
Look what OSGMOM got me hooked on: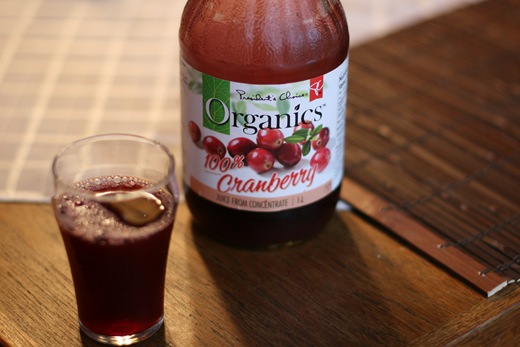 P.C. 100% Pure Cranberry juice. WOW. This stuff is tart!!!! I did it like a shot. Of course. ;)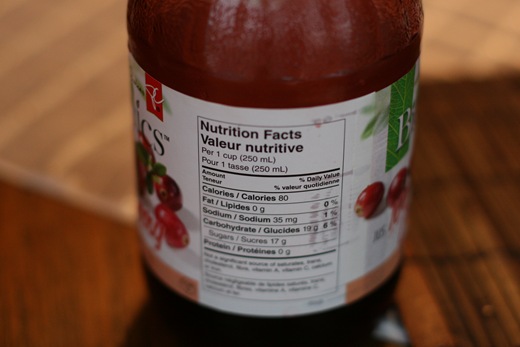 I am definitely going to be buying this again…mainly for the health benefits!
Next up, Red Hot Blues Spicy Organic Tortilla Chips: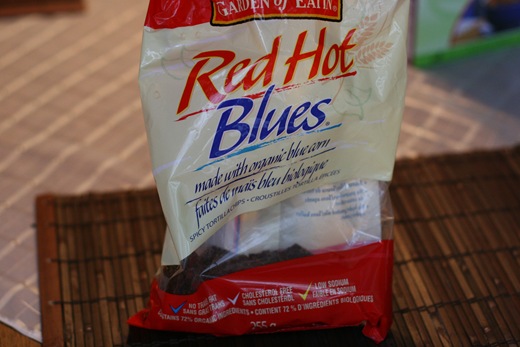 These are spicy and amazing!! I love how much spice is on each crunchy chip.
These chips delivered like Dominos.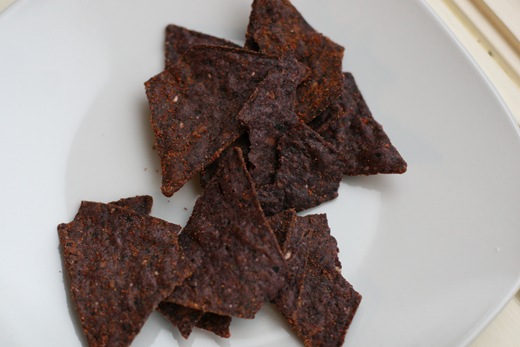 Lastly, Good Karma Organic Rice Divine Coconut Mango 'ice cream':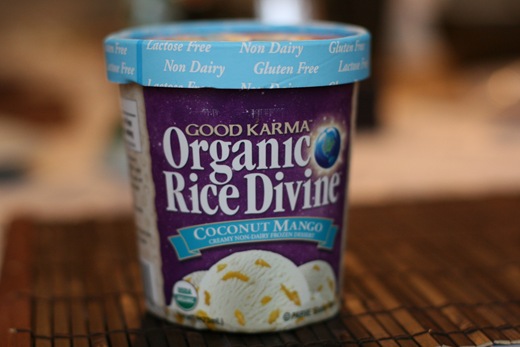 Lots of good benefits: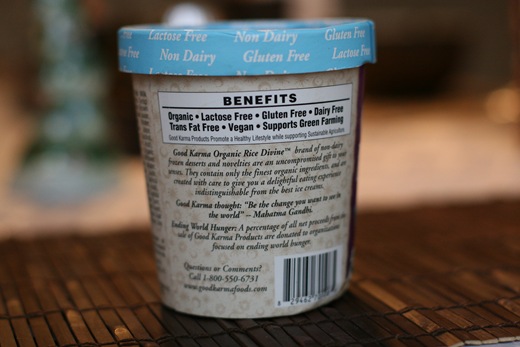 It was delicious. It has not lasted long this weekend between my mom and I!! ;)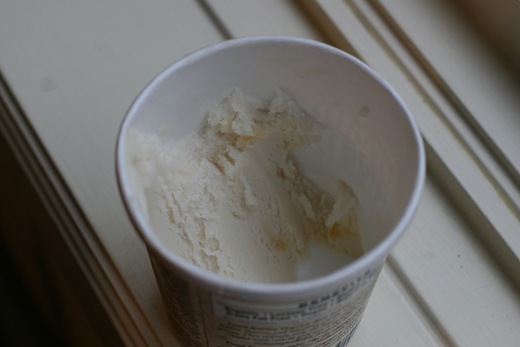 Have you tried any new products lately that you'd like to rave about?
~~~
I'm told the CTV interview will air next weekend now. I'm beginning to lose hope that it will EVER air in Ontario!!! :(
Off to spend my last night of quality time with mom. Sniff, sniff.
Enjoy your night!