Good evening!
Steve's birthday celebration was a great one today.
My father-in-law Ken, Steve, and fiancée Joanne. :)
Eric and Margaret.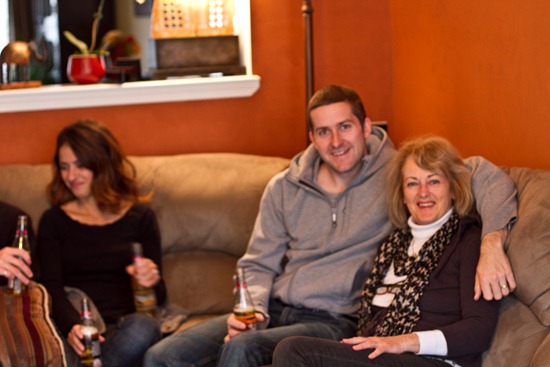 Kids + doggie view ;)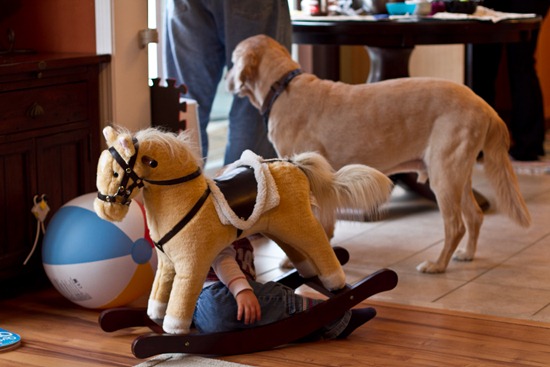 Dinner was delicious! Dave and Ewa made us an amazing BBQ feast complete with all the healthy fixins' in a buffet style spread.
I had a veggie burger with tomato, mushrooms, onion, ketchup, and mustard. Along with sweet potato fries, black bean salad, and a salad with mushrooms, blackberries, banana, red pepper, green onion, cucumber, tomato, etc. I just loaded it all on and it tasted great.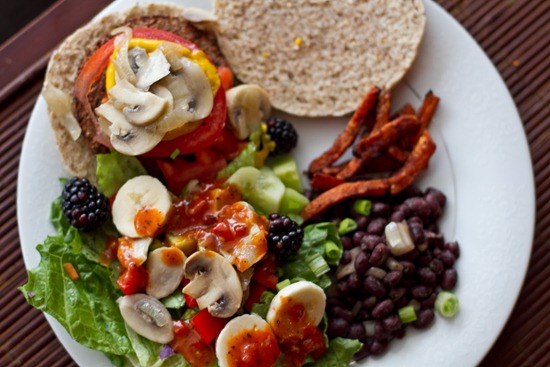 I threw together this black bean salad before I came. I always try to bring a vegan dish when I go out to eat somewhere. I really didn't need it though because they had a huge spread.
The black bean salad contained 3 cups black beans, 1/2 tsp dried parsley, 1/4-1/2 tsp cumin, 1/4-1/2 tsp sea salt, black pepper, 1 tbsp olive oil, and chopped onion. It was simple but tasty!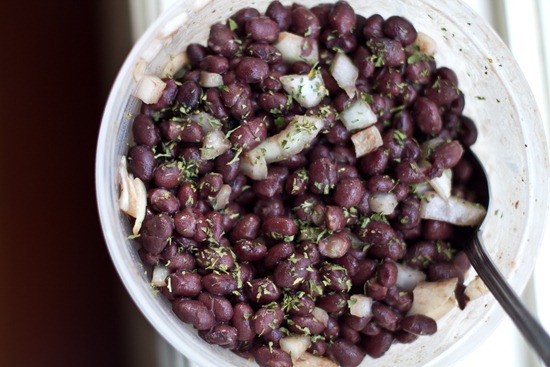 This was the first time I had banana on a salad before….I was feeling downright crazy.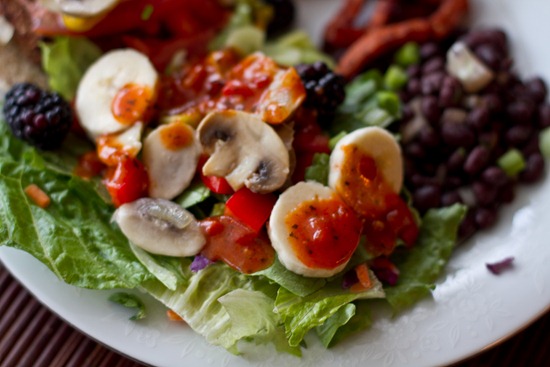 Veggie burger side view.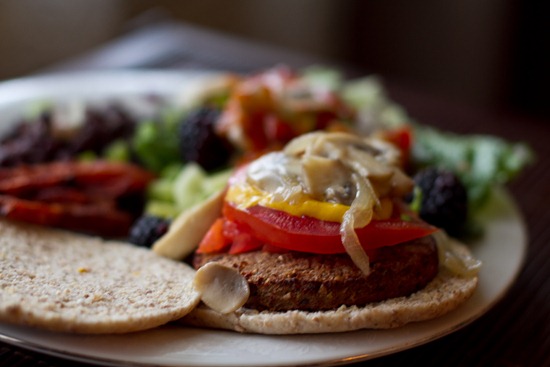 Bird's eye view.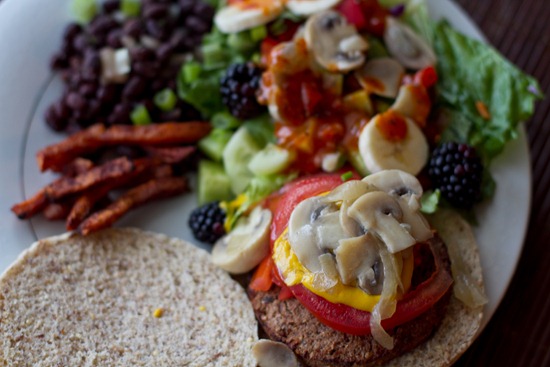 I ate everything on my plate and still had room for dessert!
And brewski…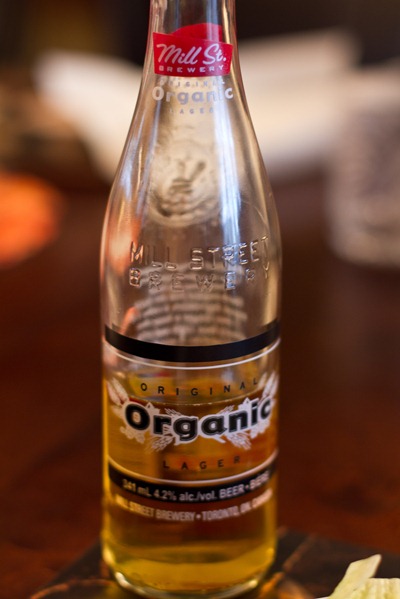 I was in my happy place. ;)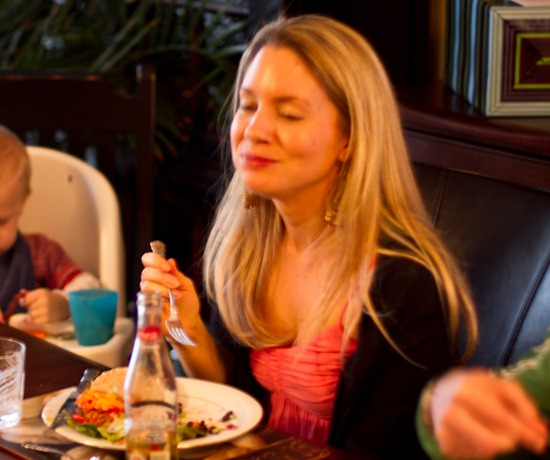 [Gotta love when the husband takes pictures of me stuffing my face!]
Happy Birthday to you…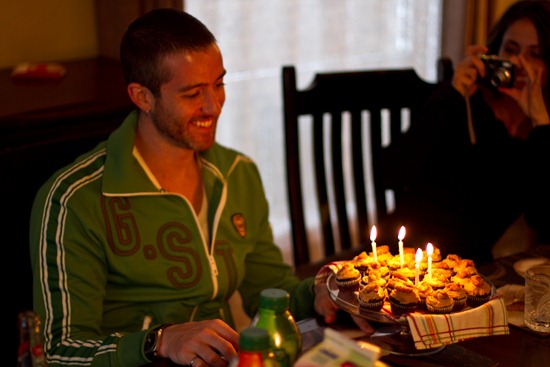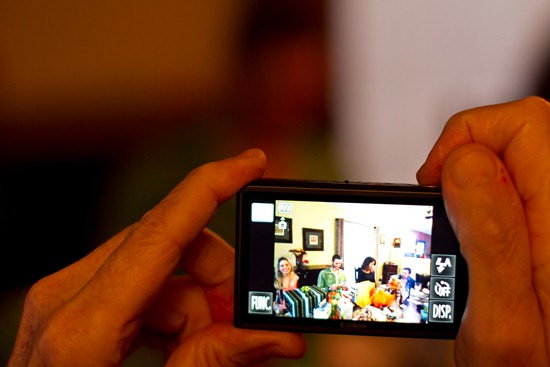 Birthday cupcakes were enjoyed by ALL…if you know what I mean ;)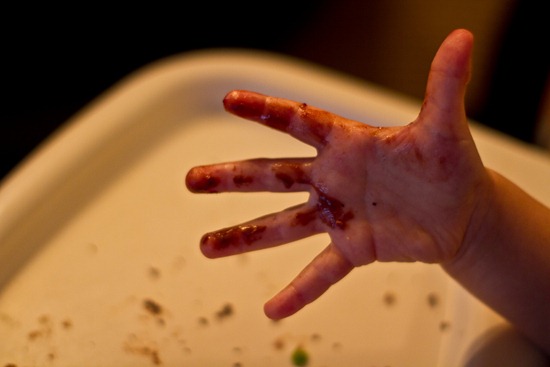 I love that children don't have negative stereotypes about vegan food and they honestly don't care. They just know what tastes 'yummy'!
Steve turned into a 6 year old when he discovered that he got the Kinect gaming system.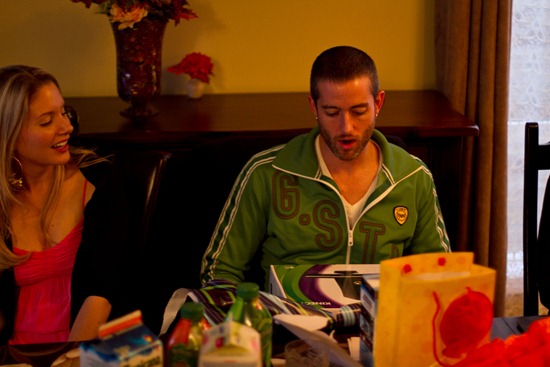 You can probably tell by my face that I had no idea what the heck it was. I am not up to date on gaming consoles these days…
Beer was greatly enjoyed after 2 weeks of video madness! Actually, Eric and I celebrated with a drink on Friday when we uploaded the final video, only to find out on Saturday that there was a major issue with the volume. We re-uploaded it today so another drink was enjoyed!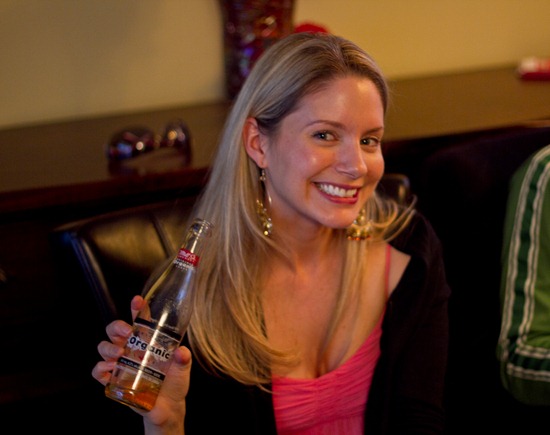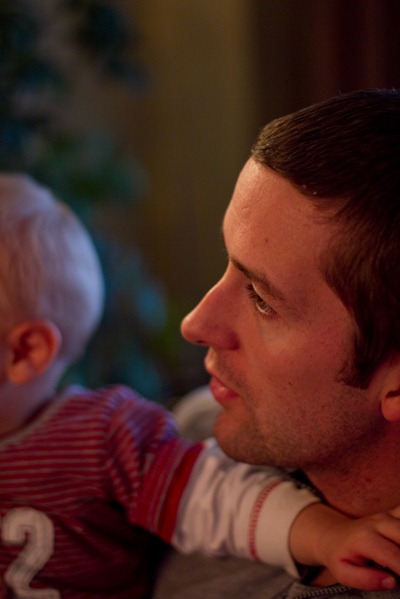 After dinner it was time to play!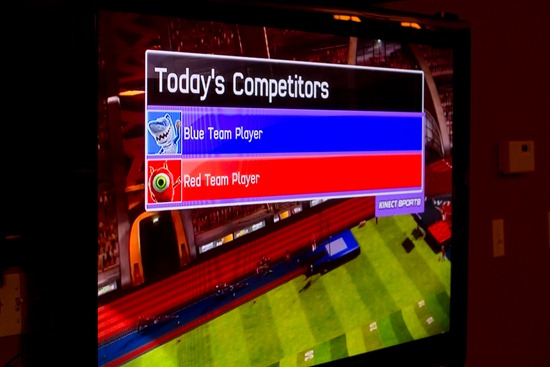 We all loved the Kinect system and we laughed non-stop for a couple hours.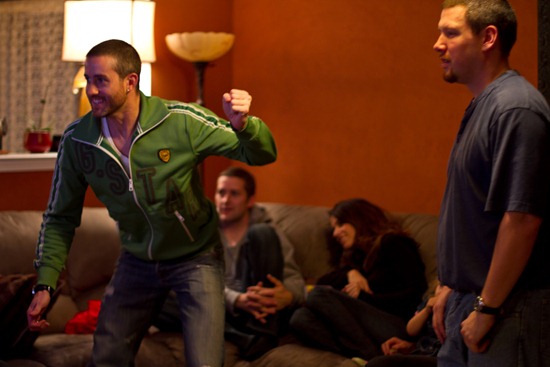 I leaned over to Eric and I said, "Do you ever feel like we are 'in the future'?"
He agreed. :)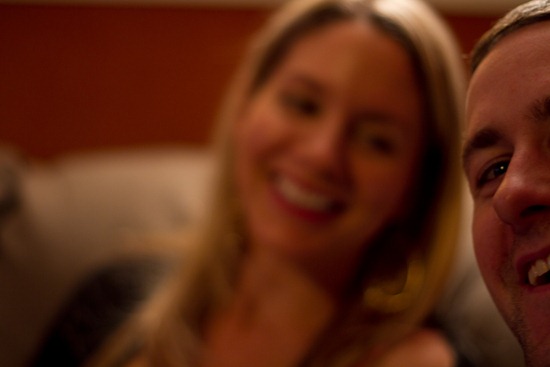 Unfortunately no one wanted to race me in the sprinting challenge!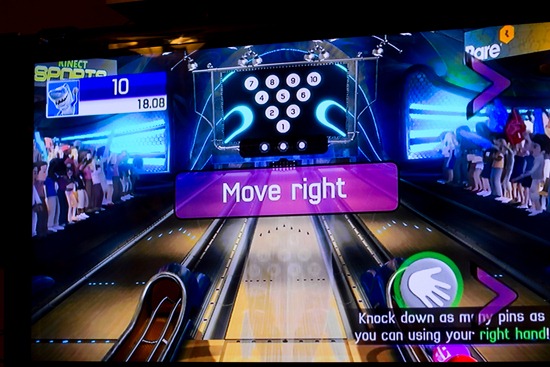 My family and I got on the topic of the Project Food Blog video and how the deadline was extended a week. I told them that I was going to post my video tomorrow as planned since my video is already uploaded (but I haven't made it 'public' yet) and everyone thought it was a bad idea to post it a week early. Now I am not sure what to do! While I am very excited and eager to show you the video that has been 2 weeks in the making, I do also see reasons why I should maybe wait. I also spoke with other contestants who are also finished their videos, but have decided to wait to submit the post until the deadline on the 14th just to be on the safe side. Decisions, decisions.
At any rate, I guess I can now use this extra week 'off' and have some free time back in my life. :)
Have a great night!