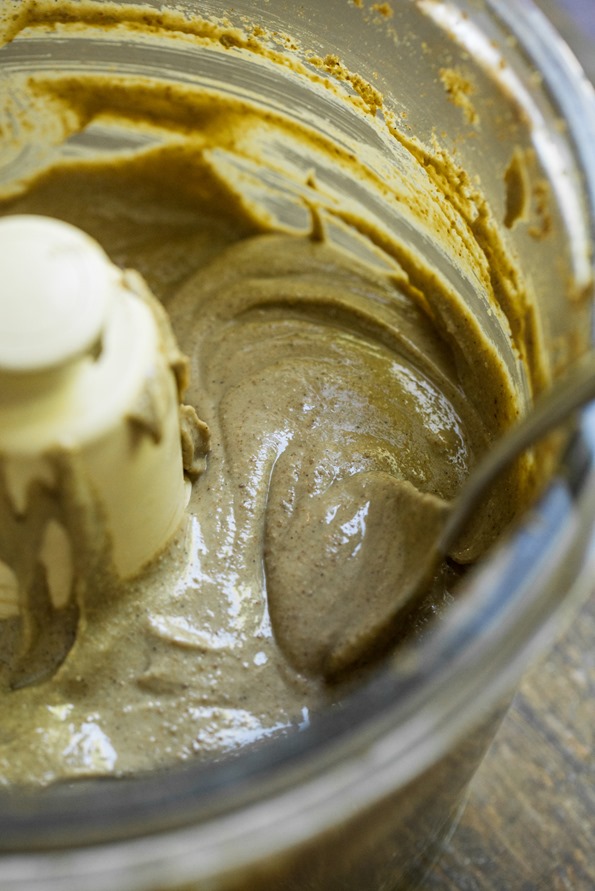 Not only is it the month that my baby will turn one*, it's also the time of year when my nut-free recipes are getting a lot more action. Yup, back to school season. After receiving a request from a blog reader recently, I decided to share this sunflower seed butter recipe that's been raved about by my testers. It's so creamy and delicious! (I recently heard that some schools are now banning seed butters too, so I realize this recipe won't work for those schools.)
This blog post is also proof that I'm still alive! Not that you are waiting with bated breath for my next post or anything, but I wanted to apologize for my absence. My manuscript is due at the beginning of October and I've been working around the clock finalizing recipes, writing, and editing the introductory chapters and headnotes. I can't believe I'm SO CLOSE to finishing the first draft. It feels amazing and I'm looking forward to getting back to a (somewhat) normal life again. Thanks for hanging in there with me.
*gentle sobs.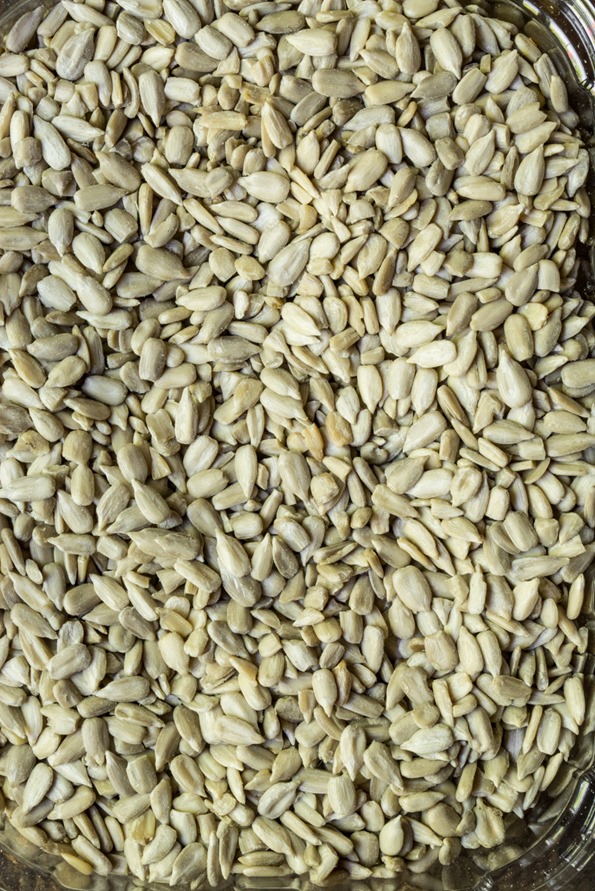 We start by roasting the sunflower seeds. For the love of everything nut/seed buttery, please do not skip this part. Not only does roasting give the seeds a nutty, toasted flavour, but it helps the seeds turn into butter much faster. I speak from experience because I once tried to make sunflower seed butter using raw sunflower seeds and I processed for like 30 hours and nothing happened except dust. It took me years to try it again after that experience!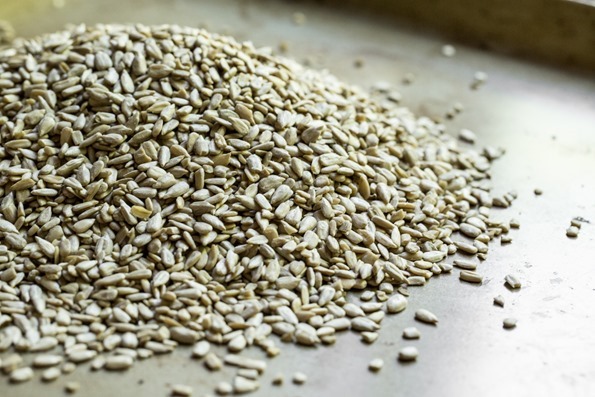 Sunflower seed glam shots. Just cuz.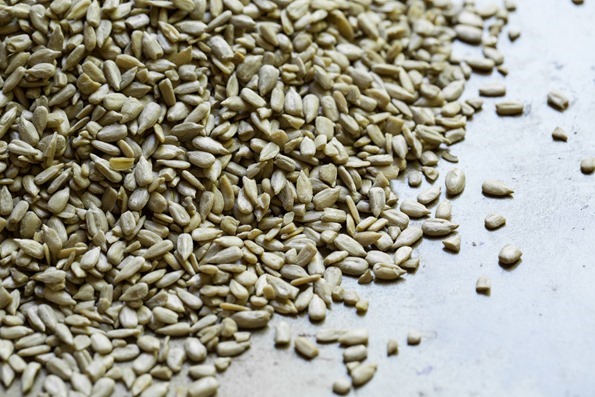 Here is a glimpse into the various food processor stages below. It takes me about 7-8 minutes in my processor. Keep in mind your own processing times will vary based on your food processor and its butterizing prowess. I recommend using a heavy-duty food processor (such as this model) to make nut or seed butter as smaller machines can overheat. You can also make nut and seed butter in the Vitamix, but I never do because I find the butter a huge pain to scrape out from the bottom of the Vitamix container. For me, the food processor for nut/seed butter is where it's at!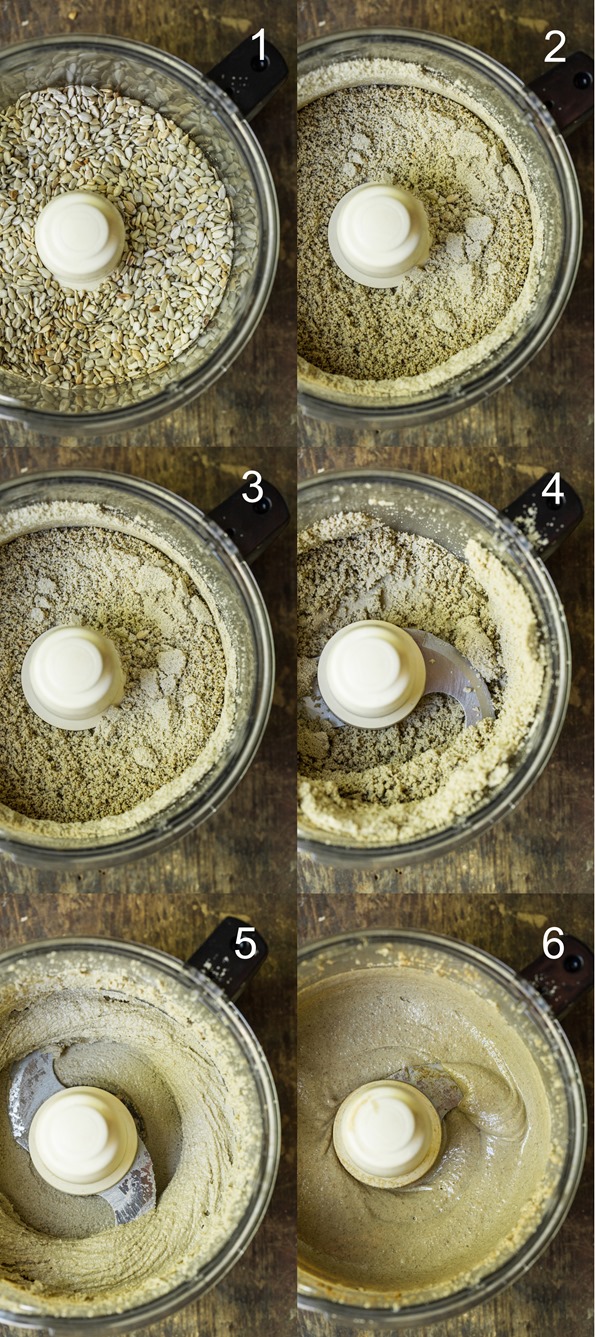 I always let it run a couple minutes longer than I think I should just to get it super silky and runny.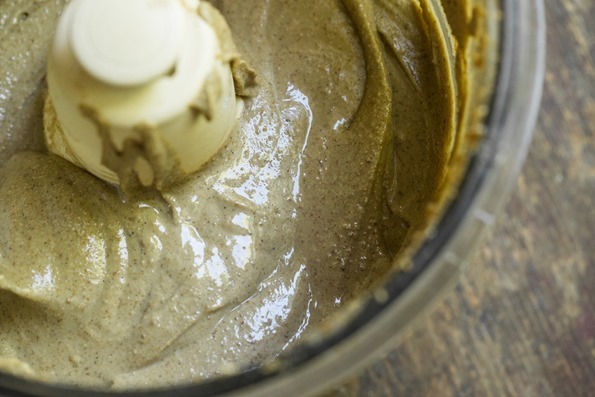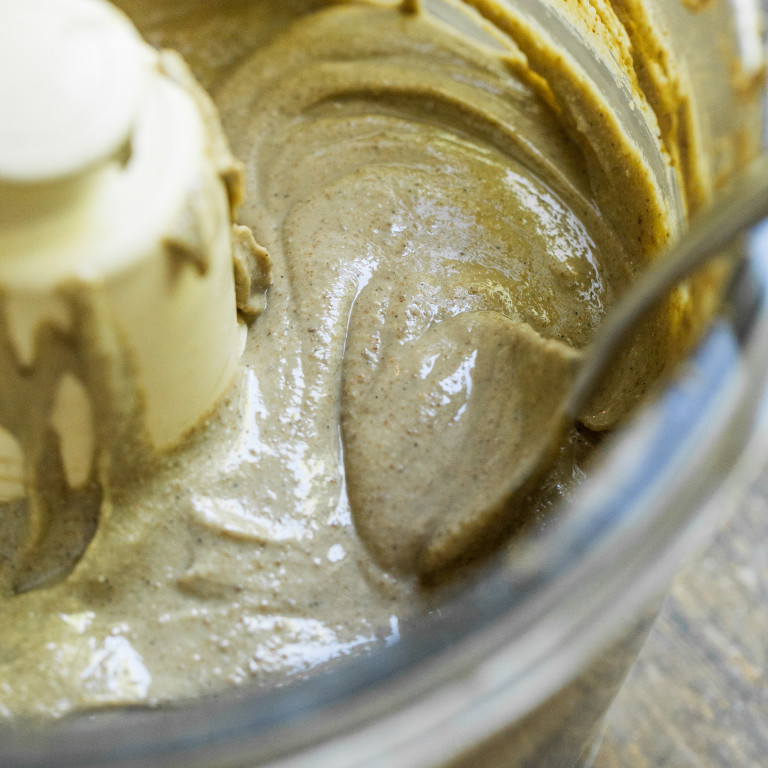 Luxurious Sunflower Seed Butter
Vegan, gluten-free, grain-free, nut-free, refined sugar-free, soy-free

Yield

1 3/4 cups
Prep time

Cook time

Total time

Plain sunflower seed butter can taste quite bitter so I've improved its flavour by adding a touch of coconut sugar, cinnamon, and some virgin coconut oil to thin the consistency just a bit. The result is a sunflower seed butter you'll want to add to everything, and eat by the spoonful. Even though it's not the ever popular almond or peanut butter, you won't feel like you're missing out when you make this nut-free spread.
Ingredients
3 cups (about 400g) raw shelled sunflower seeds
1/4 cup coconut sugar
2 tablespoons virgin coconut oil, softened
Pinch of pink Himalayan sea salt or other fine sea salt, to taste
1/2 teaspoon cinnamon, or to taste (optional)
1 teaspoon pure vanilla extract
1 vanilla bean, seeded or 1/4 teaspoon pure vanilla bean powder (optional)
Directions
Preheat oven to 325F. Line a large baking sheet with parchment paper and spread on the seeds in an even layer. Roast for 9-12 minutes, until some of the seeds are lightly golden. Cool the seeds for a few minutes before using.
Meanwhile, add the sugar into a high speed blender and grind until a powder forms. Leave the lid on and set aside so the "dust" can settle.
Spoon the toasted seeds into a heavy-duty food processor. (I like to spoon the seeds into my measuring cup and transfer them that way. When I have about 1/2 cup of seeds left on the pan I will use the parchment paper to "funnel" the remaining seeds into the processor.)
Process the seeds for a few minutes, stopping to scrape the bowl every minute. It will look dry and powdery at this stage. (If you have a chute, you can leave it open to allow steam to escape.)
Add the coconut oil and process for another couple minutes. The butter will clump together into a large ball and it'll start rattling around for a bit. Then, the ball will eventually break down into butter again. Stop to scrape down the bowl as needed.
Now, add in the ground sugar, salt, and cinnamon. Process for another few minutes until smooth. Now, slowly stream in the vanilla while processing. Add in the vanilla bean seeds, if using. You can add a touch more oil if you need to thin out the butter (but do not add water or liquid sweetener because it will seize). I like to let the machine run at least another 2 minutes to get the sunflower seed butter super smooth. I process for a total of about 8 minutes, but timing will vary based on your food processor and preference. Some machines may need to run for upwards of 15 minutes to get the seed butter smooth enough.
Transfer the sunflower seed butter into an air-tight container. Chill in the fridge. Here it'll keep for about 2 months and it will remain "spreadable" even when chilled.
Tip:
Tips: 1) Do not skip toasting the seeds; it's necessary for the seeds to break down in the processor. 2) The sweetener is added because sunflower seed butter is bitter; feel free to adjust the sweetener to your own taste. 3) If for some reason your seeds aren't breaking down after the specified times, add a touch more coconut oil, a teaspoon at a time. Some machines just might need to run a bit longer though, so be patient!
Nutrition Information
(click to expand)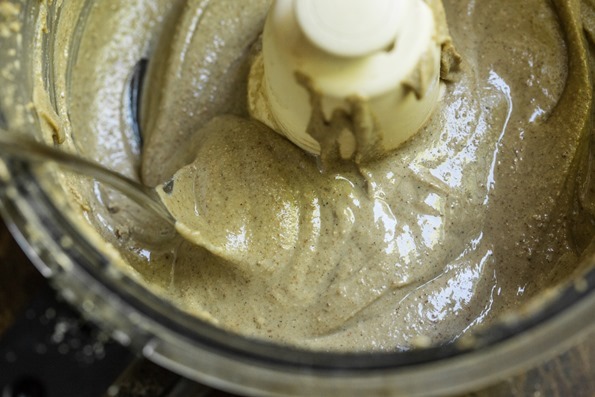 And now some recipes to use homemade sunflower seed butter…
Quick and Easy No Bake Protein Bars
Flourless Thumbprint Breakfast Cookies