Good evening!
I'm not sure about you, but today has flown by for me. My in laws were here today and Eric was also working from home, so we had a full house! I still have a lot of work to get caught up on tonight. My MIL was off to Ireland this afternoon to meet her brothers for an Ireland-Spain road trip. I attempted to hide in her suitcase, but unfortunately she is an over-packer much like her daughter-in-law…
She was SO proud to show me one of her purchases for her trip from a store called Ricki's…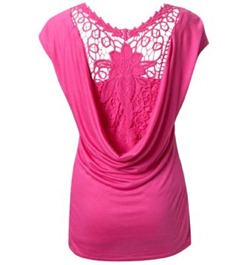 She knows how much I love lace and detailed-backs on tops. We actually have a very similar style…we are always complimenting each other on each other's clothing! One thing she got me hooked on are brightly coloured scarves…I never used to wear them and now I always do. They are a great way to accent clothing or spruce up an outfit.
For dinner, Eric and I threw together a huge salad. We realized that it is our CSA pick-up tonight (Week 2!) and we still have a lot of veggies to plough through! We managed to demolish about 75% of our produce in these salads. Not bad!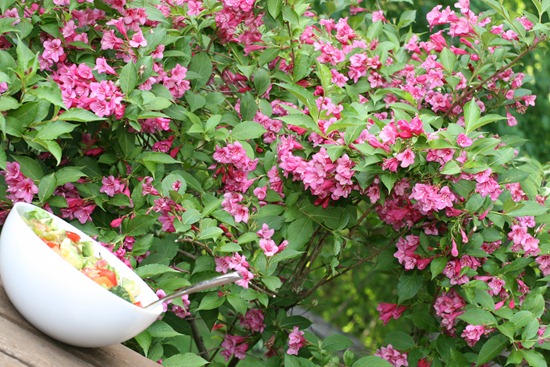 This was one of the best salads…wait, I said that last time. :lol: They are ALL amazing, I will just leave it at that!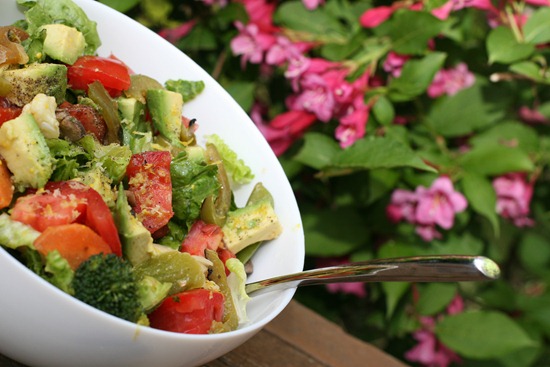 In this huuuuge salad contained: 1.5 organic romaine hearts, 1 small avocado, 1 tomato, 1/2 cup leftover stir-fry veggies, 3/4 cup lentils mixed in pasta sauce (on bottom), 3-4 tbsp of my better than bottled balsamic vinaigrette (obsessed!!), sea salt, and freshly ground black pepper.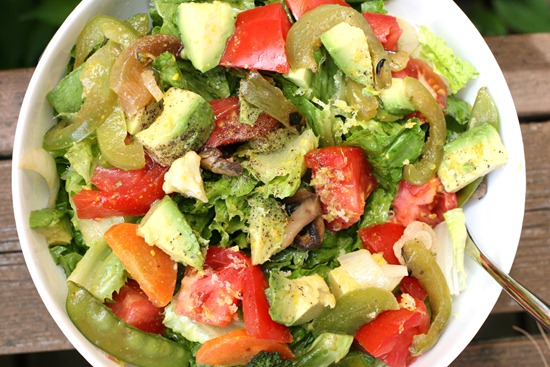 A little tidbit about Eric- he used to only eat Caesar salad when I first met him 10 years ago, but he has developed a love for all kinds of salads now. Sometimes we have to fight over the last of the lettuce!
For dessert, some dark chocolate…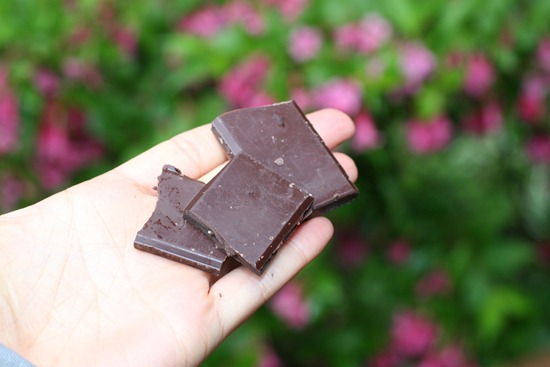 I LOVE this chocolate!!! I may have snuck another square when I was putting it away… :whistle: Cannot stop eating it.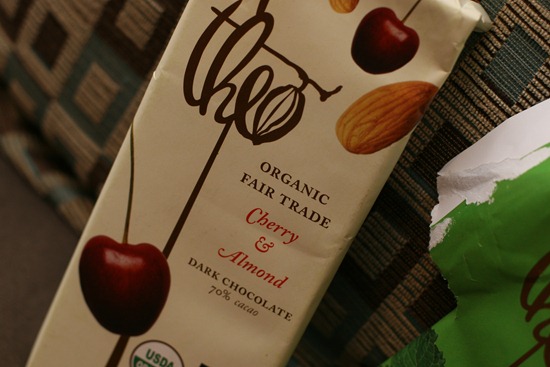 Some backyard photography ensued..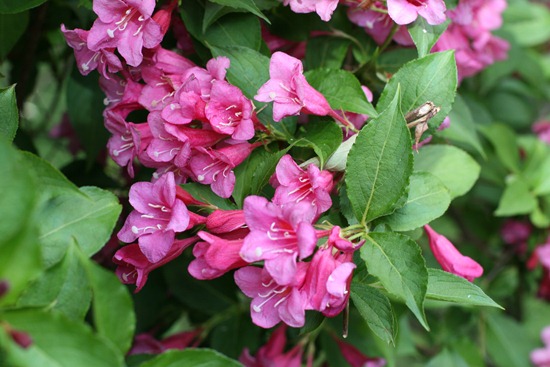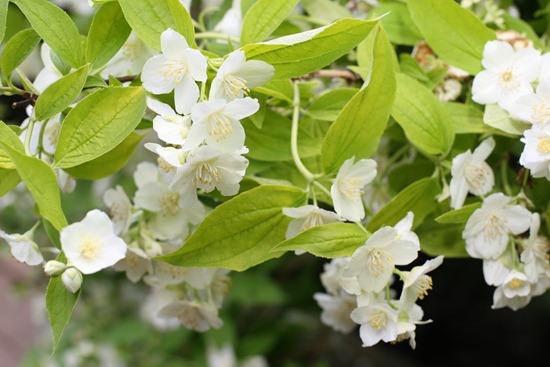 Nature makes my heart go a flutter.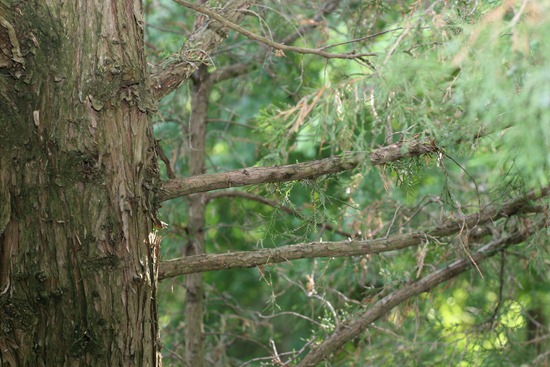 Don't these pictures just make you want to go camping??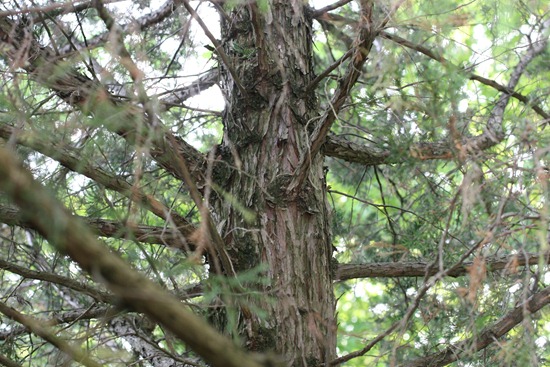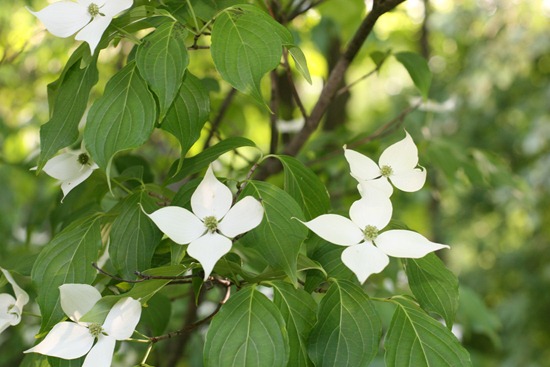 Swoon.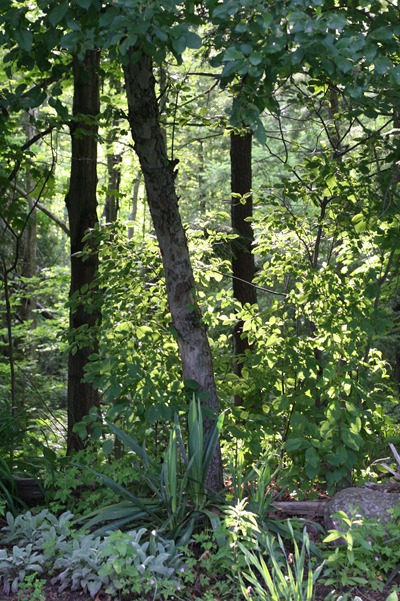 Health News Round Up
Spotted:
Tonight's question- Are you a nature girl? Do you like to go camping? Any camping stories/tips to share?
I am a huge nature girl! I feel like I am in my element when I am in nature. That is why living in the big city for 2 years didn't really mesh with my personality. Eric is the same way. I'm on the fence with camping…I have only been a couple times (we don't own tents) so I don't really know HOW to camp. I feel like I need a tutorial…I wouldn't know what to bring or what food to pack. Might make for an interesting blog post though! :biggrin:
When my best friend and I were young (grades 7-9 mostly), we used to camp in my backyard. We would pack all kinds of food (enough for a week!), grab our flashlights, and then put a super-powerful trinket lock on the tent. One time we woke up to a crazy pheasant trying to get into our tent! That was the end of that!
We are off to pick up our CSA box!