Did you guys catch this comment from Danielle yesterday?
"In our last apartment our sneaky cat opened the bathroom cupboards under the sink, finding a small hole that led from our apartment to the neighbors. Imagine our neighbors surprise when he got out of the shower that morning only to find a strange cat on his counter! Long story short, he ended up setting our cat free outside but we tracked him down eventually thank goodness!"
I just love that story. Cats are crazy!!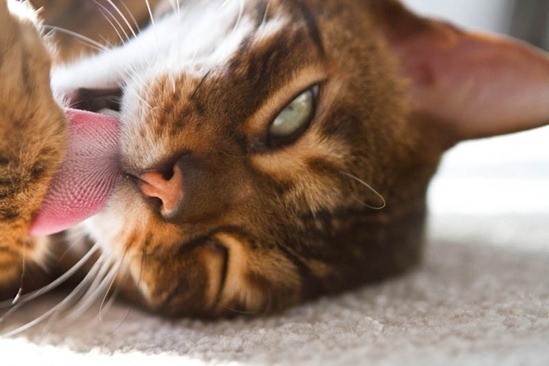 Today, I have more progress pictures for you and a delicious 60-second recipe to finish it off! I'm getting creative this week with quick and easy recipes since I'm not in the kitchen much.
Here are more "progress" pictures (and I use that term loosely) of the living/dining room: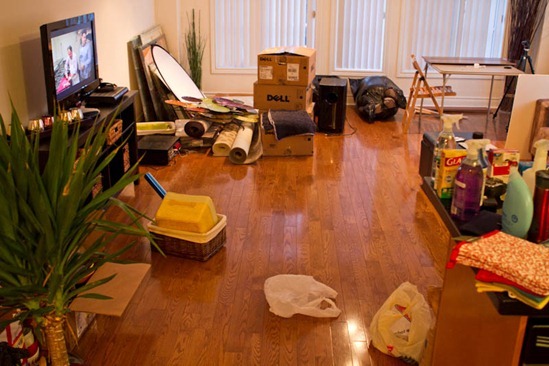 I think the saying, it has to get worse before it gets better, applies here.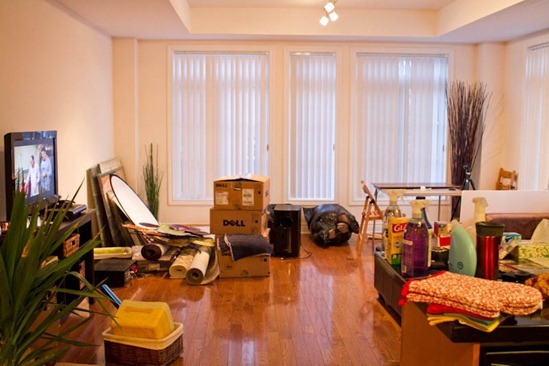 Can you handle that progress?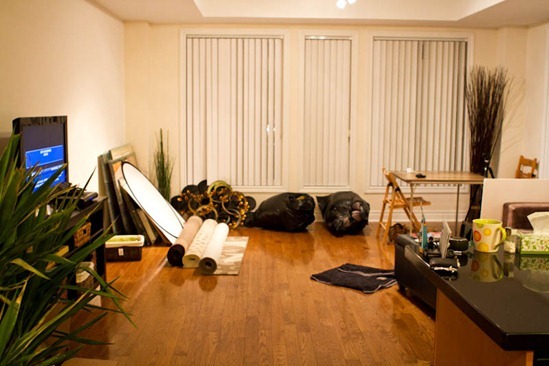 Our living/dining area is on pause right now as we wait for furniture to arrive. Friday can't come soon enough, I tell ya! We ordered a small dining table & chairs, a TV cabinet, a side table, and a wine cabinet from our favourite furniture place in Burlington. I can't wait to get it all set up so I can unpack the boxes and we can put up the art work & décor. We're going to see some major progress this weekend, mark my words!
I spent all day yesterday at the old house. One thing I've learned from this move is to never underestimate how long it takes to remove every single item from a house. I cleaned out every single drawer, cupboard, nook, and cranny and I still have to wash the floors and vacuum tonight. It's hard to unpack in a new place when you're still taking care of the old one.
Here's one pile of the Goodwill donation: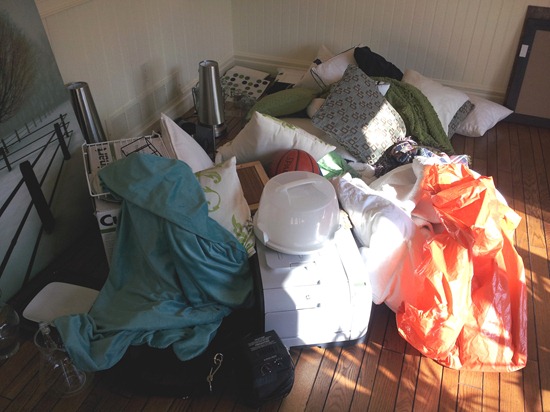 Eric and I also worked on wood boards that we're antiquing for my food photography.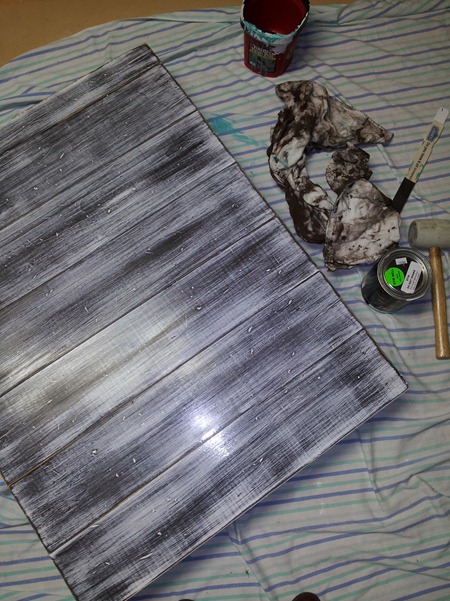 I hope to do a how-to post on it at some point…it's a really easy DIY project! So far, we've made three different boards. The first one was a huge fail until we figured out the proper technique to use. Once we figured it out, it's simple to do.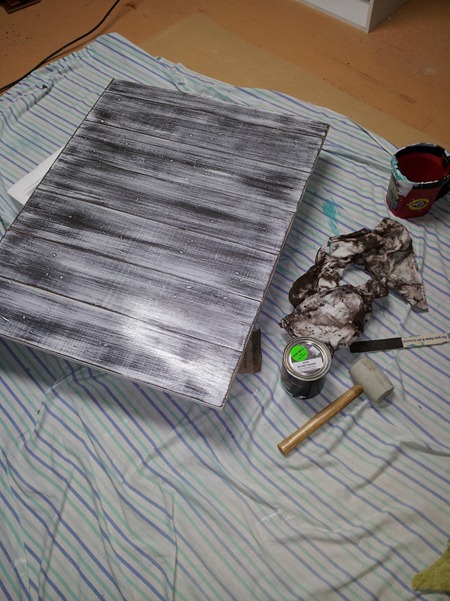 Once we were back in the new place, I got to work yet again. I think skipping my workouts this past week has given me more energy for moving tasks…I was on fire yesterday and worked straight until 10pm.
One thing I love about this new place is that it has central vac. I'm finding it so handy. We had a central vac in the old house, but I found that I never used it because it was stored in the basement.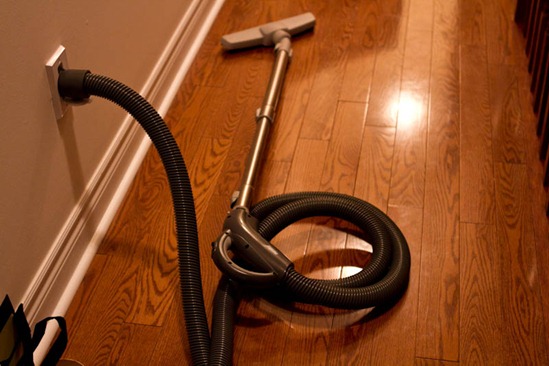 I pulled out the fridge and stove and vacuumed/cleaned behind them…it wasn't pretty!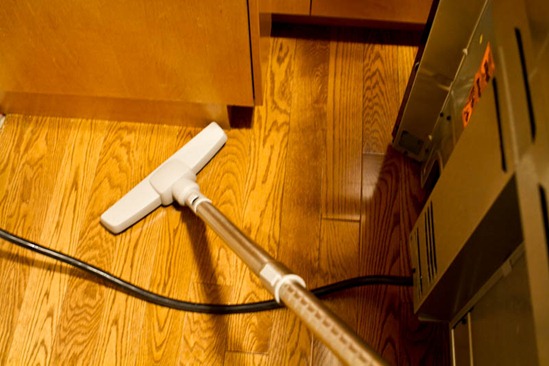 As you may have noticed, the kitchen has a mirror backsplash. I can see how this will be a challenge to keep clean once I'm making recipes again! I tend to splish and splash everywhere…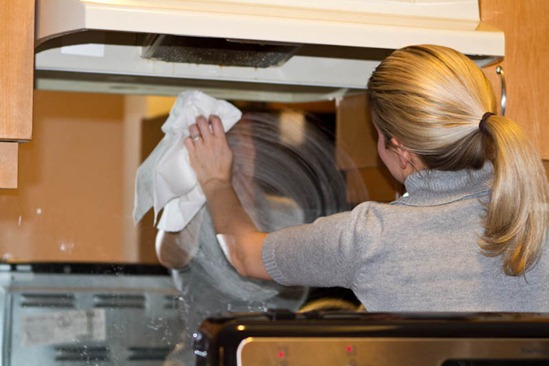 I also washed the kitchen floor with my homemade water & vinegar mix. The other floors will have to wait until the furniture is set up.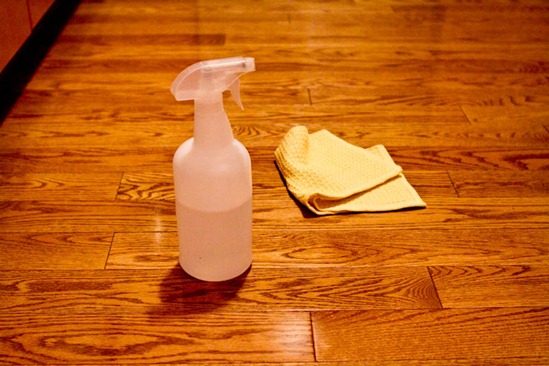 I put up a towel hanger on the back of the bathroom door that I picked up from Canadian Tire: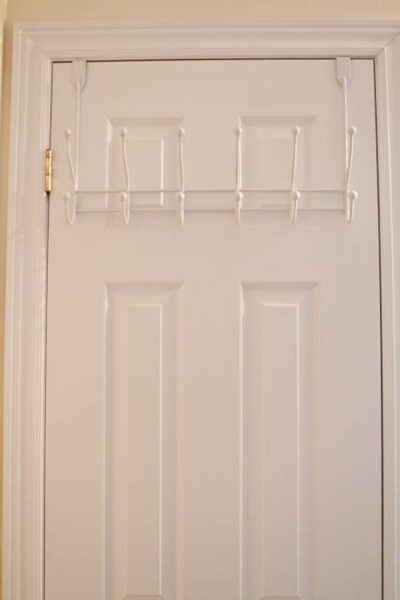 I also put up a hook on the inside cabinet for my oven mitts: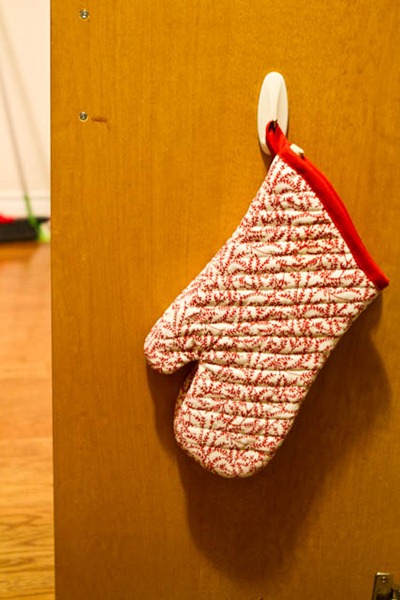 I added a utensil holder (to save drawer space) and kettle on the countertop: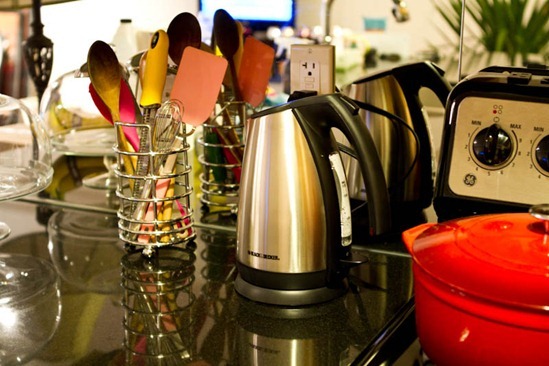 As for the kitchen storage, it's an absolute wreck right now. I've taken a bunch of pictures and hope to get your input at some point. I really don't know how to maximize the space! There are a few super deep cupboards that make it hard to reach things stored in the back.
Here's a teaser pic: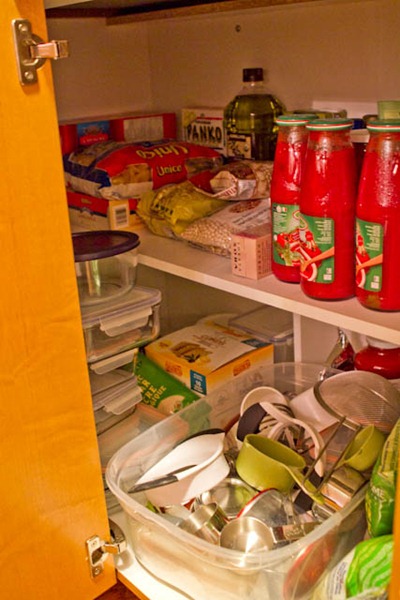 I ended the day with another homemade sorbet creation. This one was super thick and had a consistency of sorbet. Hit. the. spot.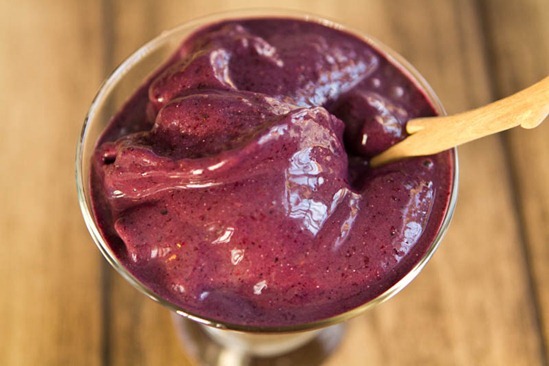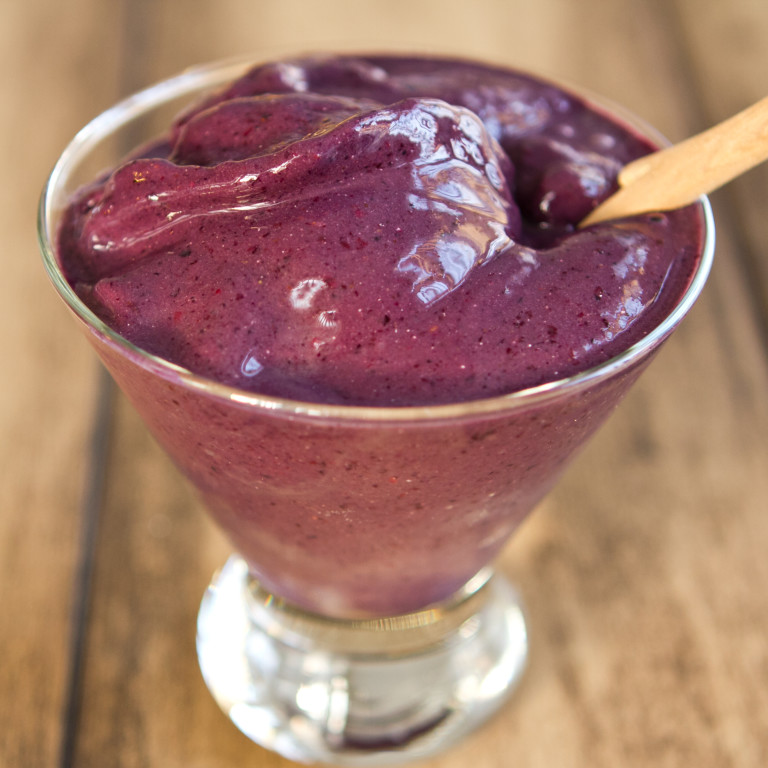 60 Second Homemade Berry Sorbet

Yield

1/2 to 3/4 cup
Prep time

Cook time

0 minutes
Total time

Thick, delicious, and healthy homemade sorbet in just 1 minute flat
Ingredients
3/4 cup frozen mixed berries (I used dark sweet cherries, blackberries, and blueberries)
Just enough almond milk to make it come together (I used 6 tbsp)
1/2 scoop Vega chocolate performance protein powder (optional)
a few frozen banana chunks, for sweetness
Directions
In a blender (or a food processor may work too), process all ingredients until thick and creamy. Add the almond milk a little bit at a time, as needed. Serve immediately.
Nutrition Information
(click to expand)
Nutritional info:
(entire serving, with protein powder): 130 kcals, 1 gram fat, 13 grams carbs, 5 grams fibre, 8 grams sugar, 14 grams protein.
(entire serving, without protein powder): 70 kcals, 1 gram fat, 9 grams carbs, 8 grams sugar, 1 gram protein.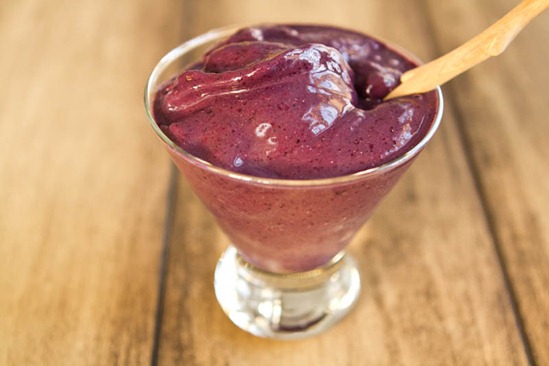 Now that's a great way to end a day!