Yesterday could be summed up with two words:
SIGN HERE!
and here, and here, and here!
I finally opened my Glo Bakery business accounts (opened a CAD and US account), and applied for a business credit card.
I also filled out all 20 pages of my Beanstream application and ordered a 25 kg bag of gluten-free OATS! My bulk bakery order from the co-op was cancelled, but it will be arriving today. I can't wait to show you all the pictures of everything I bought.
I also made a new Glo Bakery product.
Coming soon…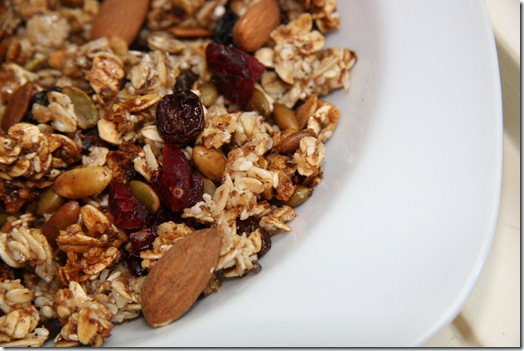 Glo-nola.
This one had almonds, cranberries, raisins, pumpkin seeds, spices, coconut oil, and cacao nibs.
When I told Eric the name, Glo-nola, he goes, 'I don't get it.'
I was like…GLO…nola! Get it? GLO! Instead of GRA!
Silence.
It was almost as bad as having to explain a joke to someone. I gave up and walked away with my tail between my legs.
I thought to myself, 'My friends on OSG will SO get this!' haha. You guys get me…right?!
~~~~~~
After work, it was time for a quick dinner.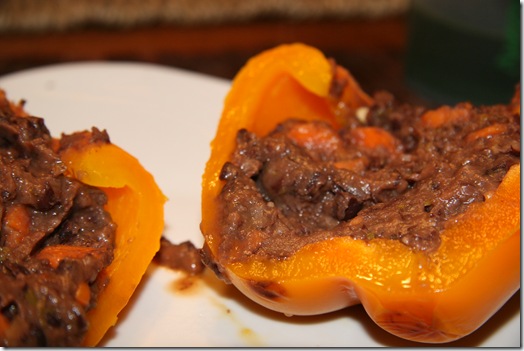 Yes, folks. I am still stuffing every vegetable I can get my hands on!
Last night I walked into the kitchen and found these ingredients:
Black beans
Leftover Organic Tomato Sauce
Organic baby carrots
Peppers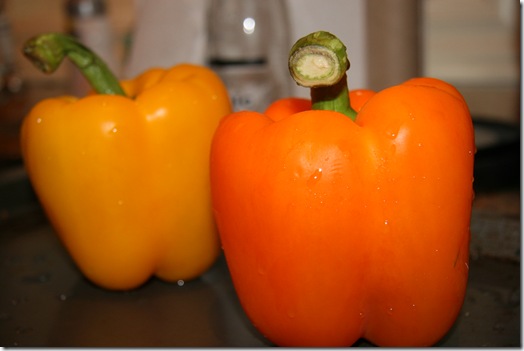 I decided to make a very quick and easy black bean dip and go from there. :)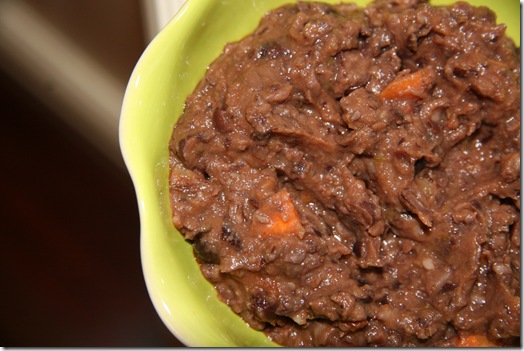 60 Second Black Bean Dip and Stuffed Peppers
by Ohsheglows.com
Ingredients:
2 peppers
1 can black beans, rinsed and drained
1/2 cup tomato/pasta sauce or salsa
6 baby carrots, diced
1 t Paprika
Crushed black pepper (I use LOTS!)
Directions: Chop carrots, coarsely. Rinse beans. Dump beans, carrot, pasta sauce, paprika, and pepper into processor. Process for 10 seconds. I like to leave some chunky beans in mine. Cut open 2 peppers and stuff with bean mixture. Place in oven for 15-20 minutes at 350F on a baking sheet. Drizzle with your favourite vinaigrette and enjoy! Wrap up leftover bean mixture for the next day's lunch.
Print Recipe
One of these stuffed peppers packs about 14 grams of protein. This dinner kept me full for a long time (and I didn't think it would at all).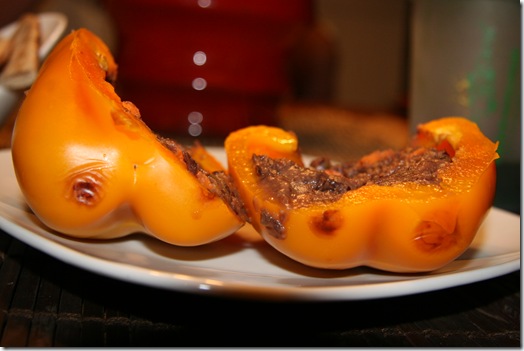 I served mine with pita wedges: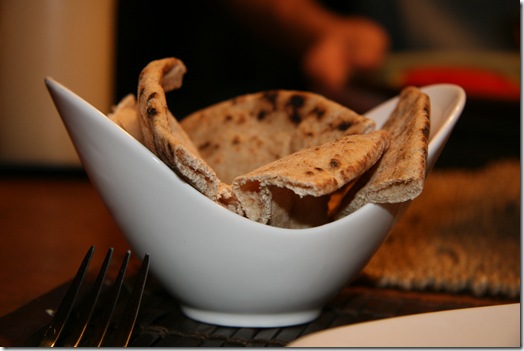 Mmmmmmm. I loved this.
I can't wait to eat the leftover bean dip for lunch.
~~~~~
Check out more delicious looking Green Monster recipes updated at GMM.
See you later for a a very scary fruit lurking in my kitchen.

Give a man a fish and you feed him for a day. Teach a man to fish and you feed him for a lifetime.
Chinese proverb