Putting together this series is quite fun. As soon as I publish a new things I'm loving lately post, I start a new list on the side of the refrigerator. Once I've collected a handful of new items that I love, it's time to post another list!
You can find my previous lists here:
Here we go…
1. Desert Essence Organics Fragrance-Free Body Lotion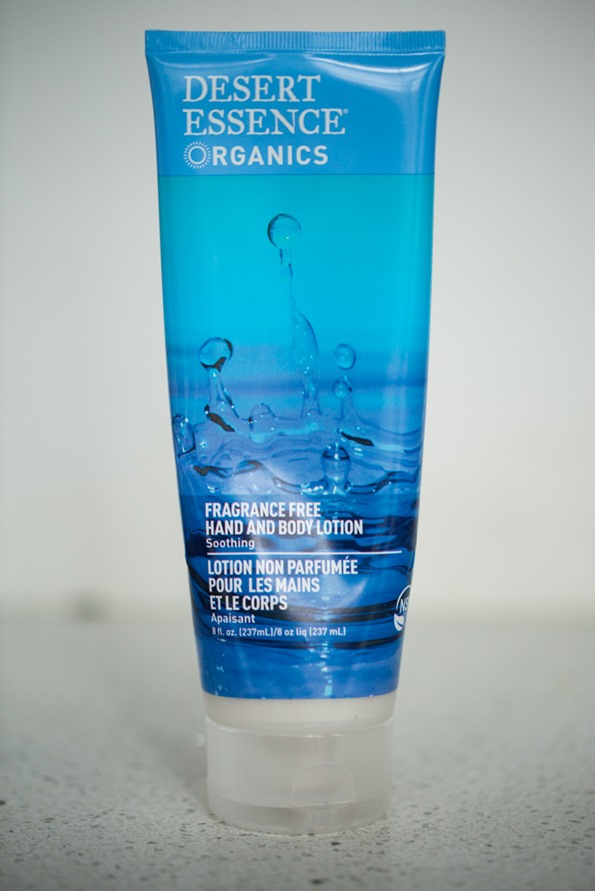 My go-to body lotion. If you are like me and loathe strong fragrances in many beauty products, you'll appreciate this fragrance-free Desert Essence Hand & Body Lotion. I've written about my love for Desert Essence products many times before, such as their body wash which I still use exclusively. This is my go-to body lotion that I've been using it for the past several months. The consistency and thickness is great (neither too thin nor too thick) and it leaves behind no greasy feel like some natural lotions can. Desert Essence also makes body lotions with natural fragrances if that is more your thing!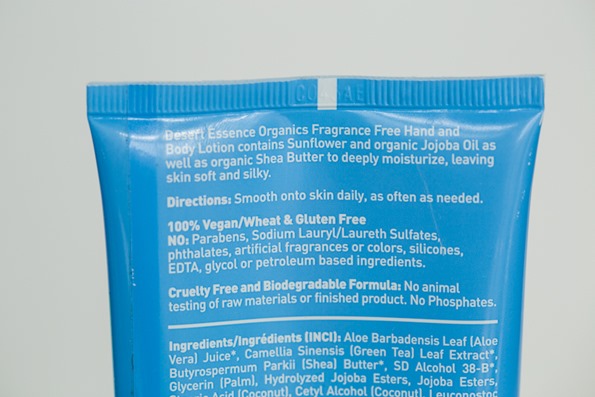 2. Favourite Snack of the moment: Soaked Almonds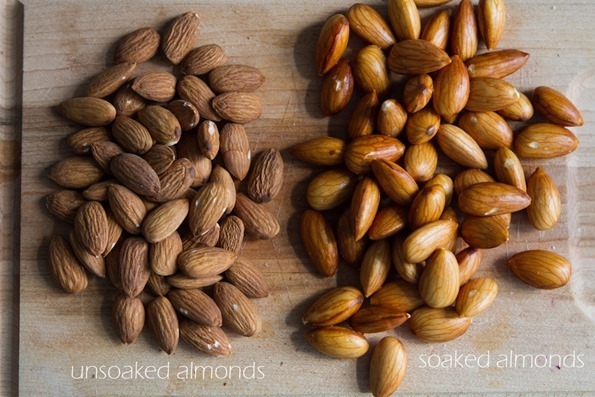 Once a week, I soak a cup of almonds in water overnight, rinse them off well in the morning, and then place the soaked almonds in a container for quick snacks all week long. There's just something about hydrated, plump almonds that I adore! I really love the taste (they seem a bit more sweet when soaked) and texture. Best of all, soaking almonds makes them more digestible and your body will absorb the nutrients much easier. They are bursting with calcium and protein – 1/4 cup has 7.6 grams of protein and 91 mg of calcium. Not too shabby!
3. The Healthy Deodorant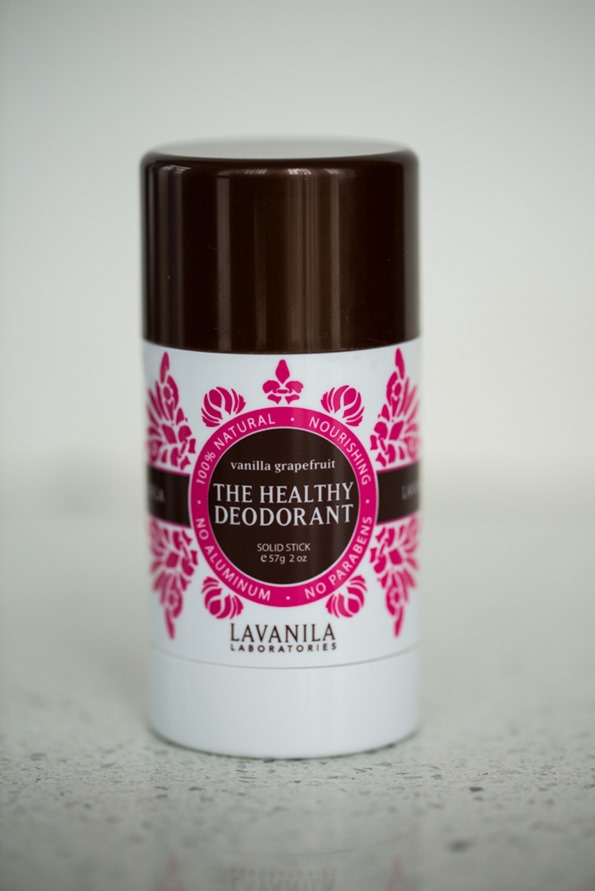 I've tried many natural deodorants over the years and none of them came close to being worthy of buying twice. I'm happy to report that I've found a natural deodorant that I love called The Healthy Deodorant by Lavanila. The rave reviews convinced me to try it out. It's free of petrochemicals, aluminum, phthalates, synthetic dyes, sulfates, parabens, and more. It works comparable to regular drugstore deodorants that I've tried over the years. The only thing I'm not crazy about is this particular scent – grapefruit vanilla. I find it smells a lot like baby powder (I'm not a fan of baby powder smell at all). Fortunately, they have 7 other scents (like vanilla lavender and vanilla coconut!), so next time I will try one of those scents instead. In the US, you can find this deodorant for $14 USD on Amazon or Sephora.com. In Canada, it'll set you back $23 CAD from Sephora.ca. It's pricey, but I bought this back in April and my stick is still going strong 4 months later.
4. Eat Your Greens Medley – made with Lentils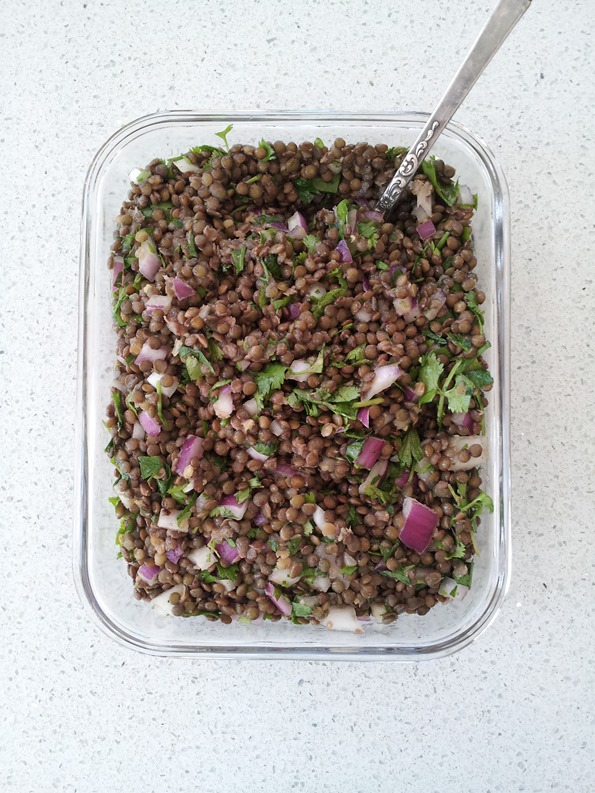 I made a version of my Eat Your Greens Chickpea Medley for a party this past weekend. This time I used tiny French green lentils (sadly, I was out of spinach though). A great twist on this recipe! 
5. Beanitos Chips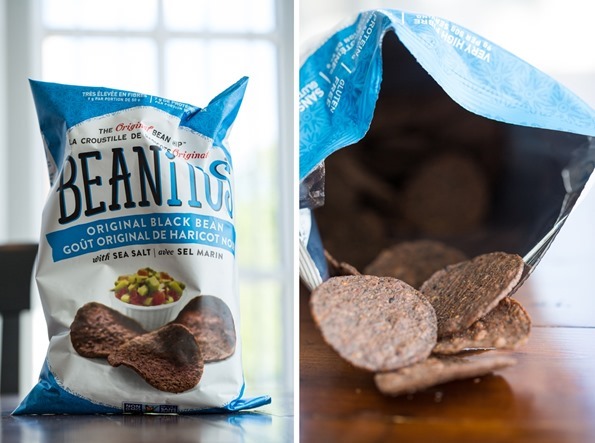 These black bean chips are not only genius, but so tasty. They have a fair amount of protein per serving (4 grams per 12 chips) and their ingredient list is short and sweet: Whole Black Beans, Whole Grain Long Brown Rice and/or Long Grain White Rice, Pure Sunflower and/or Safflower Oil, Guar Bean Gum, Sea Salt. My only complaint is that the chips are quite thin and they can break in hefty dips. Otherwise, two thumbs up.
Well, that's a wrap for August 2013. What things are you loving lately?