Today marks 3 years since I started blogging on October 31, 2008. My, my how times flies!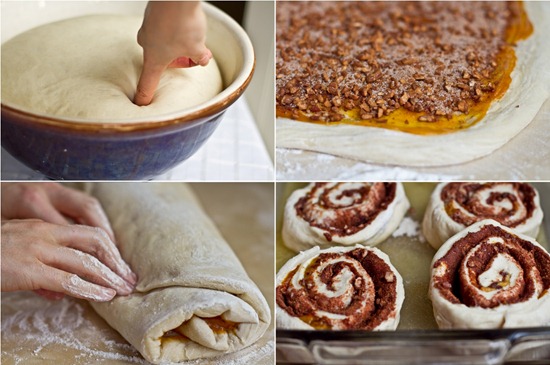 Every year that goes by, I'm so grateful for YOU sharing this journey with me and allowing me to grow as a person, make some mistakes along the way, and pursue my dreams. I don't have all the answers or even many, but what I do know is that we all have something to learn from one another. Sharing our life experiences, gaining insight, laughter, great food, and wisdom. That's what you give to me each day.
I also know that I really, really have no control around brownies. Or Sketchie cuddles.








Yesterday I spent a bit of time reading through old blog entries from 2008…oh man, it was funny to read some old posts! The blog has certainly changed and grown in so many ways, as have I. One of my biggest challenges over the past few years has been learning to listen to my heart when sometimes it feels like it's being pulled in a thousand directions. So far it hasn't steered me wrong more than… a few times. But that's OK too.




I've been sitting on some blog news for a while now, but it didn't really feel fitting to throw at the end of a recipe, so I'll share it with you today!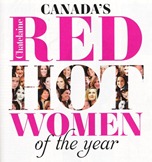 Thank you for your votes in Chatelaine Magazine'sd Women of the Year awards! I found out last week that I'm a winner in the Hot 20 Under 30 category and I couldn't be more excited to be included with so many inspiring women.
I really encourage you to pick up the magazine if you can (it's on newsstands now) as it's jam packed with women's stories of personal triumph, business ventures, and so much more.







Secondly, I'm thrilled to tell you that I recently signed with a literary agent. As you may know, a huge dream of mine is to write cookbooks. For the past while, I've been trying to juggle increasing demands with both the bakery and blog businesses and I've been running myself into the ground trying to do it all. To give myself the time required to finish the intensive proposal and hopeful future cookbook, I'm closing the bakery. That's not to say that I will never run the bakery again (who knows maybe someday I will open a storefront), but for now it won't be open. Your support with the bakery has truly meant the world to me over the past couple years. As a thank you for your support, I hope to include a couple Glo Bar recipes in my future cookbook. This way, you can make them in the comfort of your own home whenever the craving strikes!




Lastly, I'm excited to be working with Chatelaine Magazine as one of their Health and Wellness bloggers. I'm contributing my favourite seasonal vegan recipes for their blog. If you haven't checked out their website you really should! It's brimming with great information and thousands of delicious recipes. I'm really excited to take on freelance work because it's a great opportunity to spread my love for vegan food. Another opportunity I've had recently is to develop the recipes for an article in Glow Magazine, which you can see below.




Ok, now that's out of the way, let me get to the fun stuff!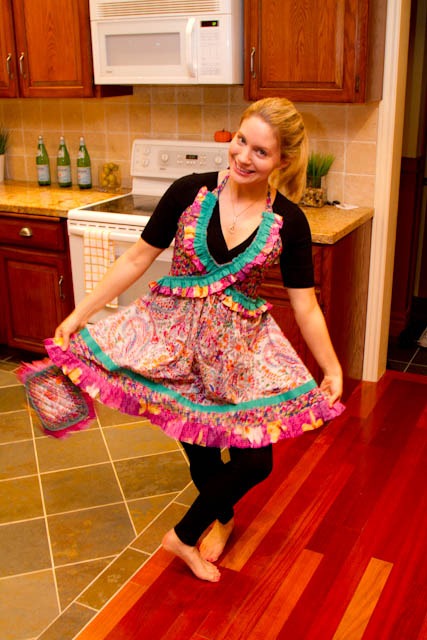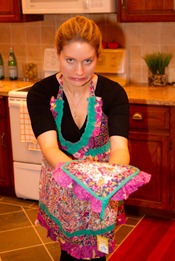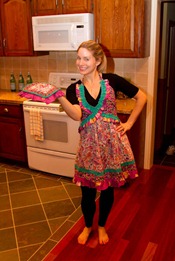 I tried to think about one of my favourite kitchen items that I could giveaway on the blog. One of them would definitely have to be a cute apron! They really make cooking and baking more fun.
I picked up this apron and matching pot holder at Pier 1 last week for the giveaway. If for some reason you don't like this apron, I'll be happy to buy you an apron of your choice from Anthropologie. I know that not everyone likes pink floral like I do, so there are no hard feelings. ;) I want you to love it!
To enter the giveaway please leave a comment below. Contest closes next Sunday Nov 6th and it's open to anyone, anywhere. Goodluck!
[Contest Closed}
…and Happy Halloween! T minus 8 hours until I become a Queen of Hearts again…