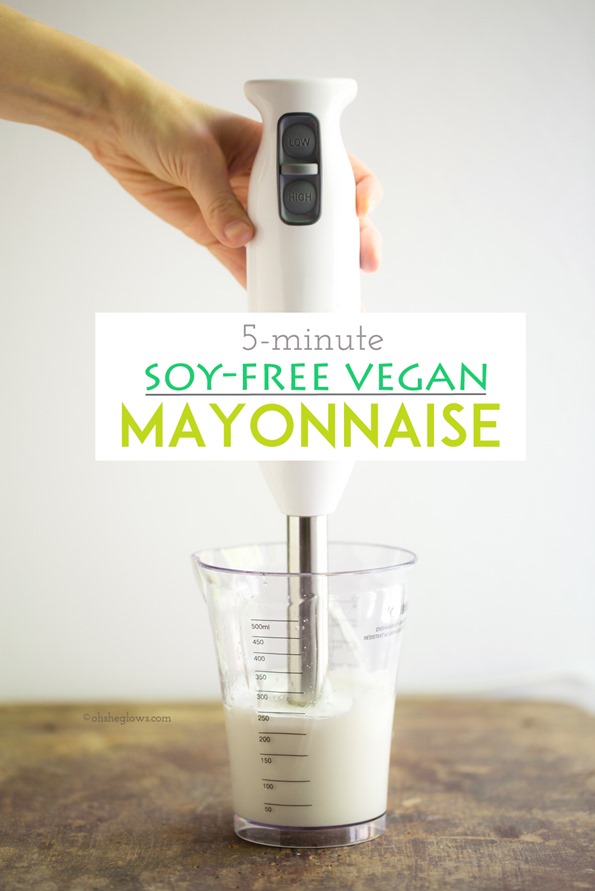 It's always heartbreaking as a parent to witness your child with any kind of illness. We've been so lucky that this was Adriana's first stomach flu, but it's still so hard to watch her go through it. Thankfully, she didn't get it quite as bad as we did. Eric and I dropped like flies: me first, then him shortly after. I've heard about the misery of having the stomach flu while pregnant, but never quite knew just how awful it would be. I was sidelined so much that even my stubborn self had to admit that I could do nothing but give my body (and little baby!) rest. I'll tell you one thing: I've got a great guy; Eric took care of Adriana while I was too weak to even get out of bed, despite being sick himself. I reminded him more than a few times…you are my HERO! heh. I took the most beautiful picture of them on the couch, both completely passed out after they just couldn't read another book. That's love.
I've been bouncing back a bit more quickly than Eric is (probably thanks to all the rest I got…hello, 7:30pm bedtime!), so now it's my turn to hold down the fort and get life back in order after being in survival mode for several days. Since the thought of food is slowly returning to my mind (and I mean slowly), I thought I'd share one of my favourite recipe creations from last month.
By now, many of you have probably heard of the sensation that is aquafaba (if you haven't, check out aquafaba.com for the complete history!). Aquafaba is the liquid leftover from cooking beans (you know the liquid from a can that you usually throw out?), such as chickpeas, that can be used to replace egg whites in many traditional recipes, like meringues, mousses, macarons, and more. Yes, bean cooking liquid can replace egg whites—crazy, eh?! I've been experimenting with this method on and off since I first heard about it last year on the Vegan Meringues – Hits and Misses! Facebook group, and this was the first thing I created that I knew I would make again.
After I shared a recipe for homemade vegan mayo in my first cookbook, many of you asked for a soy-free version. I'm happy to report that this mayo is completely soy-free, but just as tasty as the original recipe using soy milk! And much like the original recipe, it comes together in just a couple minutes.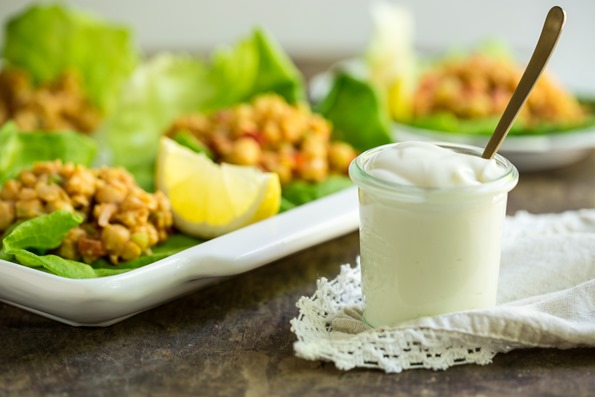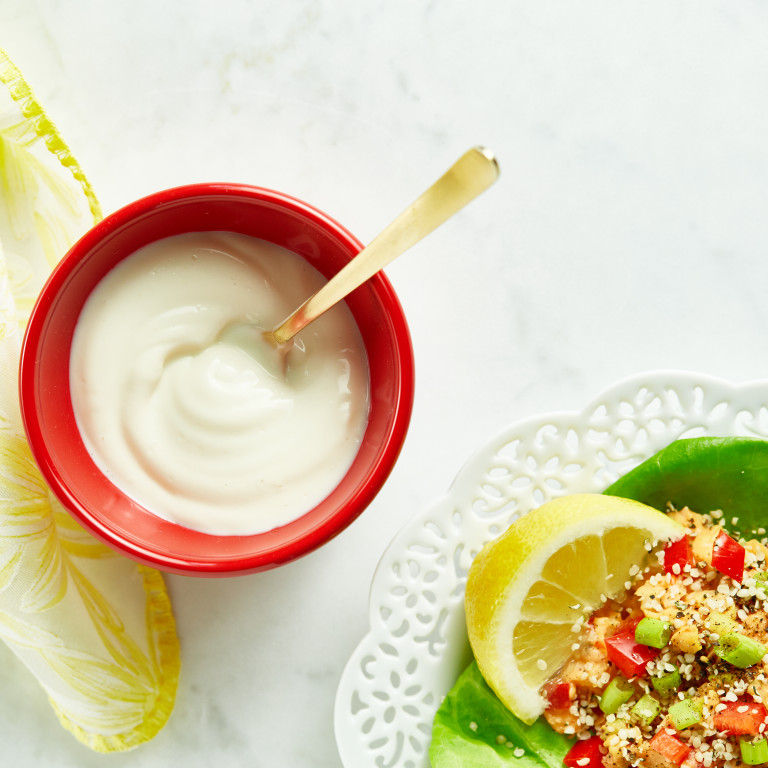 Soy-Free Vegan Mayonnaise
Vegan, gluten-free, grain-free, no bake/raw, nut-free, soy-free

Yield

1 cup (250 mL)
Prep time

Cook time

0 minutes
Total time

This soy-free vegan mayo is a homemade alternative to my favourite store-bought "Vegenaise" mayo (the taste is very similar, too). It's thickened with the magical powers of aquafaba—the liquid from a can of chickpeas. Be sure to follow this recipe exactly as written because even small changes can result in a mayo that doesn't thicken. This recipe can be made using an immersion blender or a regular high-speed upright blender; I prefer using an immersion blender since it's super quick to scoop out! If you're wondering what to do with the leftover can of chickpeas, I recommend making my favourite Chickpea Salad. If you have leftover mayo to use up, my Crispy Smashed Potatoes are also a must make! Thanks to Peanut Butter and Vegan for inspiring this Aquafaba mayo. This recipe is adapted from my Homemade Vegan Mayo in The Oh She Glows Cookbook.
Ingredients
3 tablespoons (45 mL) aquafaba (chickpea brine)

*

1 tablespoon (15 mL) fresh lemon juice
1 teaspoon (5 mL) apple cider vinegar
1 teaspoon (5 mL) brown rice syrup
1/2 to 3/4 teaspoon fine sea salt, to taste
1/4 teaspoon dry mustard powder
3/4 to 1 cup (180 mL to 250 mL) grapeseed oil or pure/refined olive oil

*

*
Directions
Add the aquafaba, lemon, vinegar, syrup, salt, and dry mustard into a tall container. With an immersion blender, blend to combine. Alternatively, use an upright high-speed blender, and blend on low to medium speed.
While blending, slowly stream in the oil (a tablespoon or two at a time) until it thickens into a white, creamy mayo. (I usually use 3/4 cup plus 2 tablespoons of oil, but you might need anywhere from 3/4 to 1 cup.)
Store leftovers in an airtight container or jar in the fridge for up to 2 weeks.
Tip:
*

Aquafaba is the liquid leftover from cooking beans, such as chickpeas. In this recipe, I recommend using the liquid found in a can of chickpeas for best results, as I haven't tested it other ways yet (such as using homemade aquafaba).

*

*

 It's crucial to use a neutral-tasting oil in this mayo. I don't recommend using extra virgin olive oil as it will be too bitter tasting. Stick with grapeseed oil or pure/refined olive oil for the best flavour!
Nutrition Information
(click to expand)
Lastly, a quick note to let you know that my 23 Weeks update is now live on the Baby section. Have a great Thursday everyone!