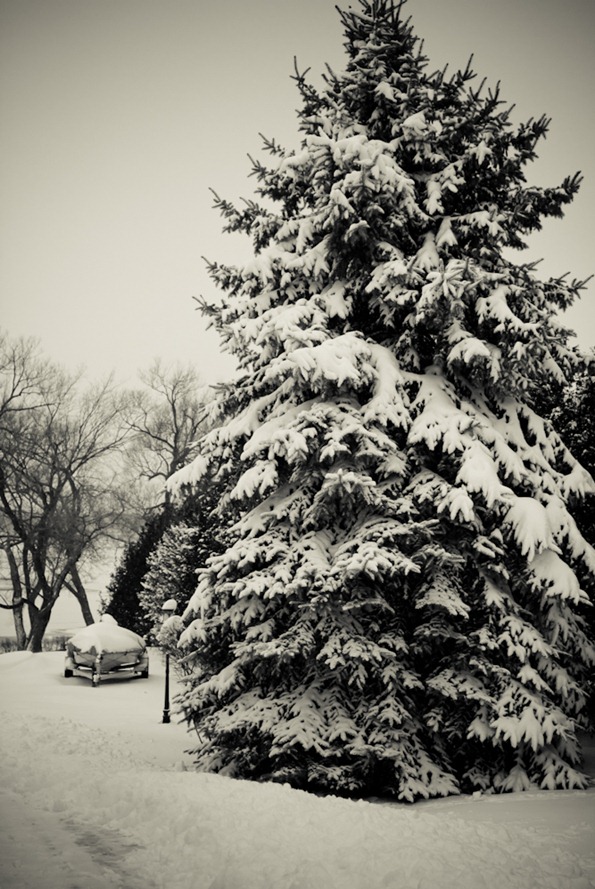 You know, I didn't think we were going to have a white Christmas this year, but boy was I sure wrong.
Murphy's Law: You will get a snow storm right before you make the long drive home in your car that sucks in snow.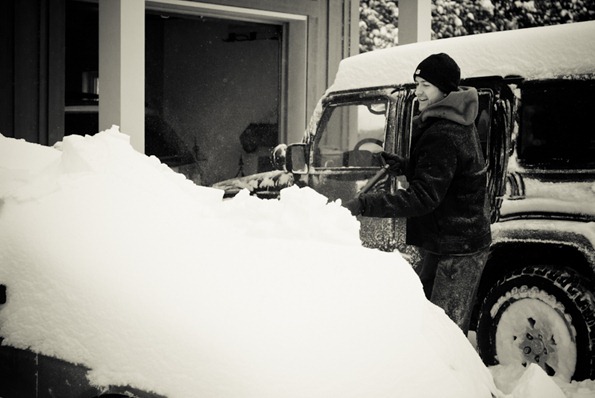 Murphy's Law #2: Your car battery will die with a trunk full of groceries just before your party. Never jinx yourself by saying the words "ahead of schedule". Fail.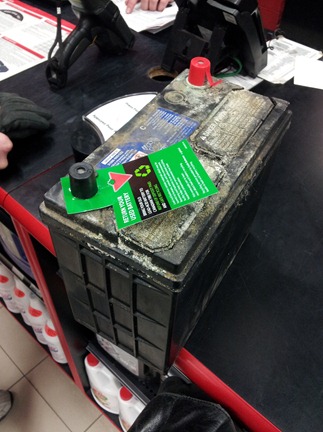 With a few hiccups aside, we actually had a great holiday. The main part was that we were together, enjoying each other's company and slowly driving each other crazy. We laughed, ate good food, and argued over trivia games. That's true family love. I only wish that my side of the family was there too. We can be crazy like the best of them.
Anyway, Benny sure didn't mind the snow one bit.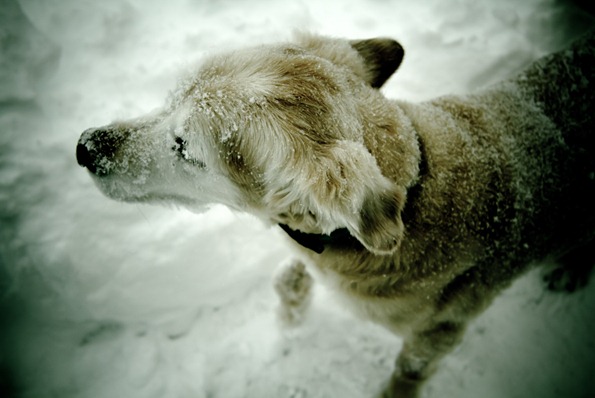 After a late breakfast and waiting for a snow plow that never arrived, we decided to get out there and shovel the driveway the old fashioned way. Shoveling is always more fun with a group, especially when you can rotate shovels and take mini breaks.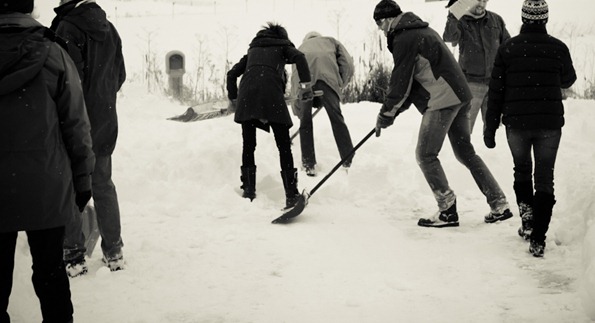 We grabbed every shovel we could find in the garage including the kids shovels and the heavy gardening shovels. I was thankful for this unexpected exercise, even if I can't move normally this morning.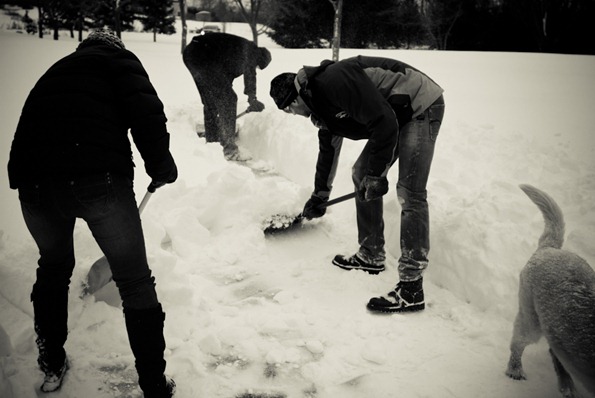 Benny was overseeing the project.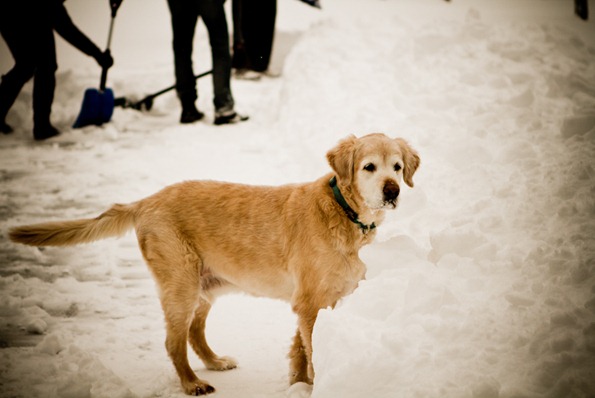 Even though he's a senior with arthritis problems, Benny was just as happy as could be out there with us, hobbling along slowly and wagging his tail.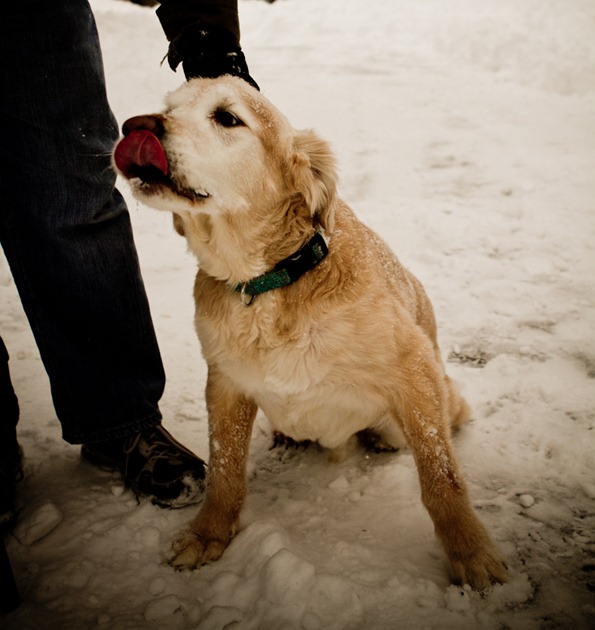 Meanwhile, back on the ranch the cats laughed at us through the windows.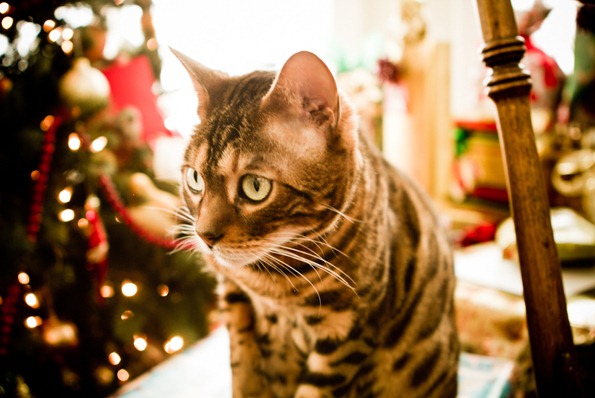 Sketchie guarded the gifts and Finnegan monitored the water levels of the artificial tree.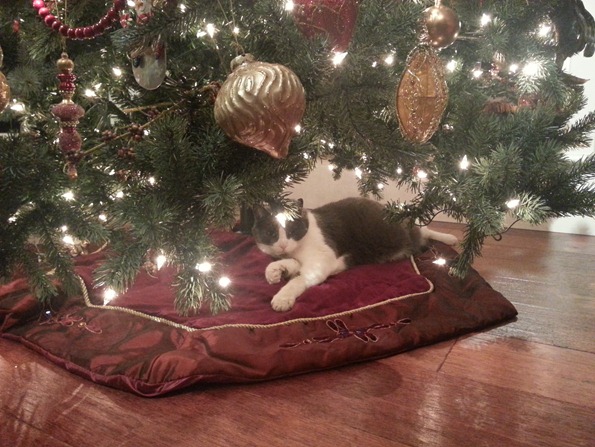 After a couple hours we finished the very, very long driveway – well we finished enough that we could just squeak out our cars!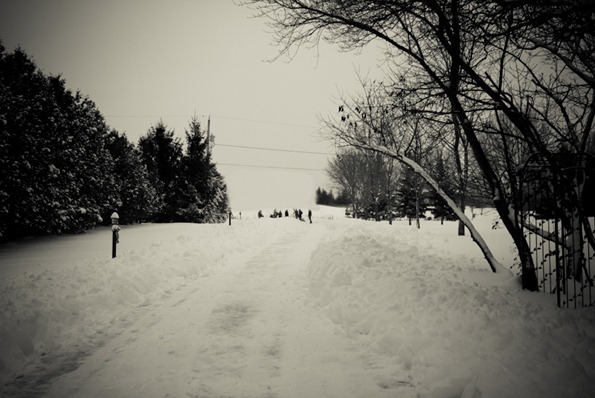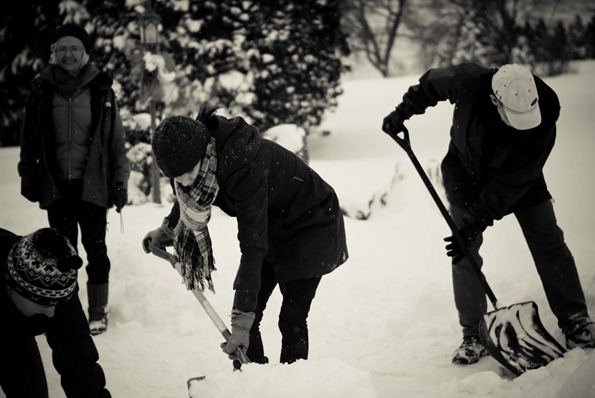 Even though it was tiring work, this was probably my favourite memory of the entire holiday. As my sister in law yelled out (by mistake), it was true family bondage! heh. Err…bonding.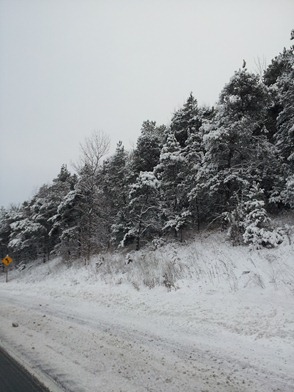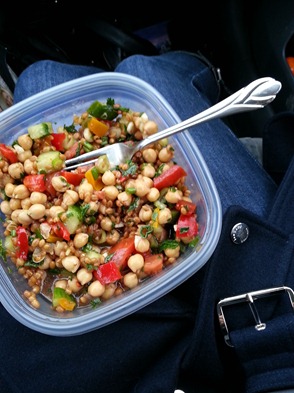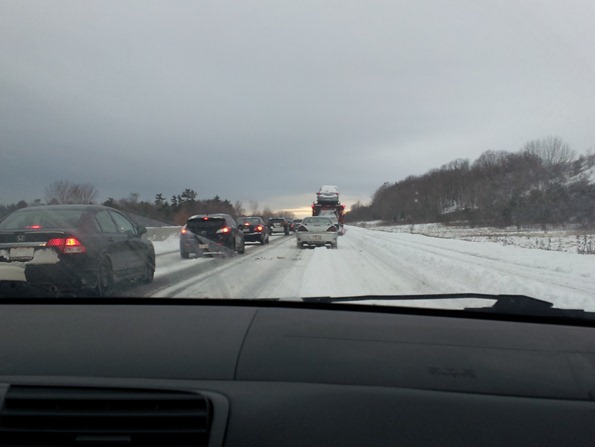 Whether you celebrate Christmas or not, I hope you enjoy some down time as the year draws to a close. With my manuscript due date quickly approaching I can't say I will be doing a lot of relaxing, but I do have fun plans for New Years thankfully. Also, keep your eyes peeled for a new blog series in 2013.
I'm not sure how it's Friday already, but enjoy the last weekend of 2012!