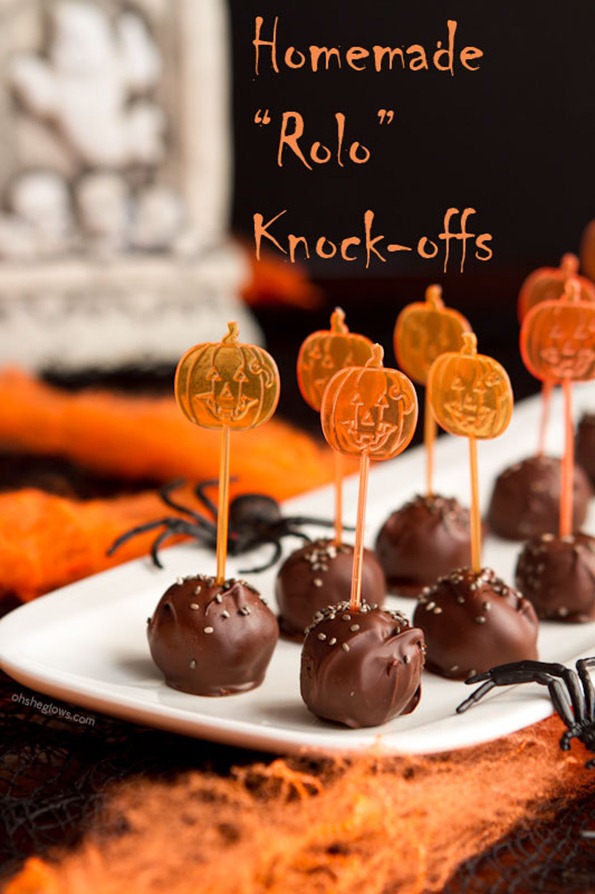 During my late teens and early twenties, my top 5 favourite chocolate bars were the following (in no particular order):
Chunky Kit Kat, Wunderbar, Coffee Crisp, Rolo/Caramilk, and Twix.
What about you?
For the next Halloween recipe in my Treat-a-thon series, I made a healthier version of Rolo caramels. Instead of making a traditional caramel, I processed Medjool dates into a caramel with a touch of nut butter. I really had no idea how close I could get the flavour, but I figured it was worth a shot.
Well let me tell you, we couldn't believe how much these taste like Rolo caramels (only better of course because they are homemade). They don't call dates "nature's candy" for no reason!
Homemade "Rolo" Knock-offs
To email, text, or print this recipe, click here.
Yield: 18 bites
Ingredients:
200 grams pitted soft Medjool dates (about 11 large)
1/2 tbsp peanut butter (or other nut or seed butter)
pinch of fine grain sea salt
scant 1/2 cup dark chocolate chips
1 tsp coconut oil
The chia seeds were added for a spooky bug-like appearance and for some sneaky nutrition!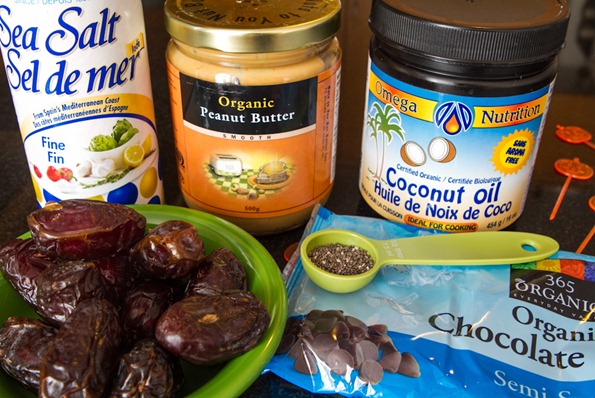 You'll need soft Medjool dates for this recipe. My favourite brand is by Bard Valley. If you are starting with firm/hard dates, you'll need to soak them in water until soft. Make sure to drain the water off before proceeding.
How to make:
1. Process dates with nut/seed butter until a sticky paste forms.
2. Chill date mixture in freezer for 10 minutes, then shape into about 18 small balls.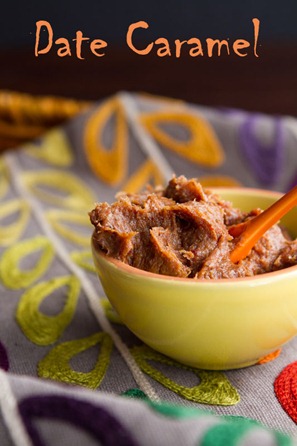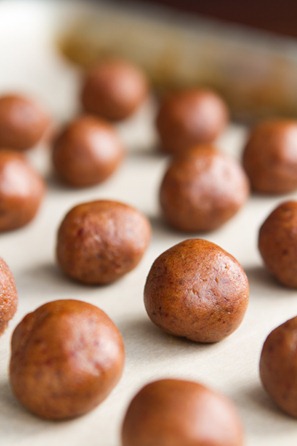 3. Freeze balls again for 10 minutes. Meanwhile, melt chocolate with coconut oil.
4. Dunk each chilled ball into chocolate. Tap off excess. Sprinkle with chia and stick with toothpick.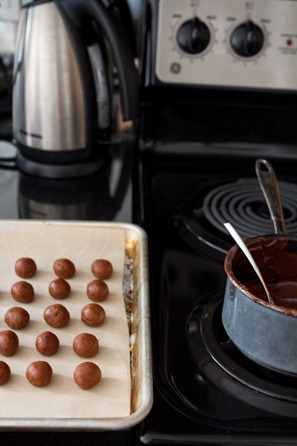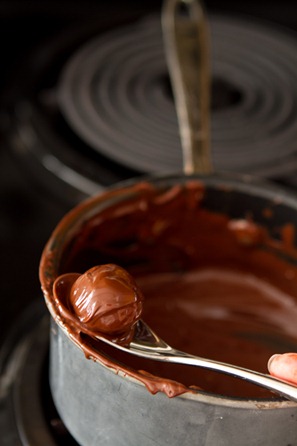 5. Place bites back into the freezer for at least 20 minutes to set. Bites taste best when they are firm and cold, straight from the freezer. They soften at room temp, but do not melt.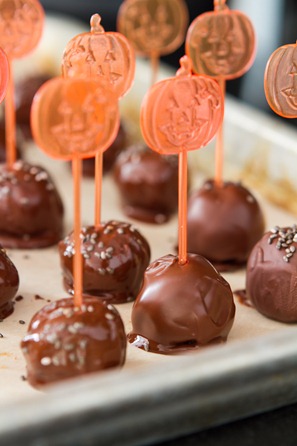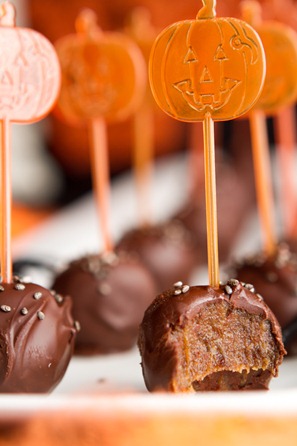 6. Enjoy!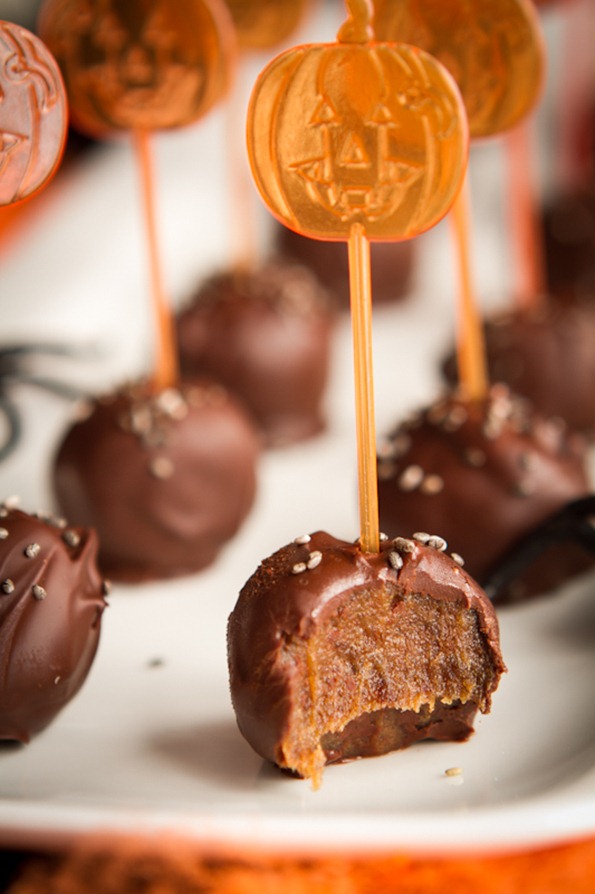 Try them for yourself – I think you'll be surprised by how much they taste like the real thing.
Next on my Halloween recipe list might have to be the Kit Kat bar…
In other Halloween news, I'm thinking about going as an 80's girl this year. My inspiration came from these hot pink mesh gloves I found at Dollarama yesterday. Hot!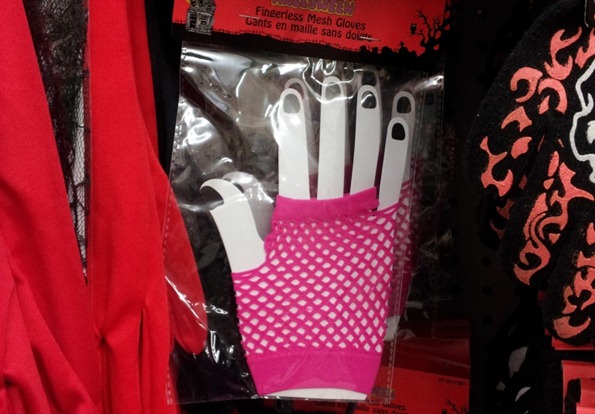 My mom was visiting on Monday and we were talking about my love for 80's fashion as a child. Neon colours, side pony, teased curled bangs, spandex (neon of course), high top sneaks, leg warmers, stone-washed tapered jeans, slap bracelets, sweater clips, scrunchies….I rocked it all. There was no mistake that I was an 80's child.
Anyone else have their costume idea decided yet?